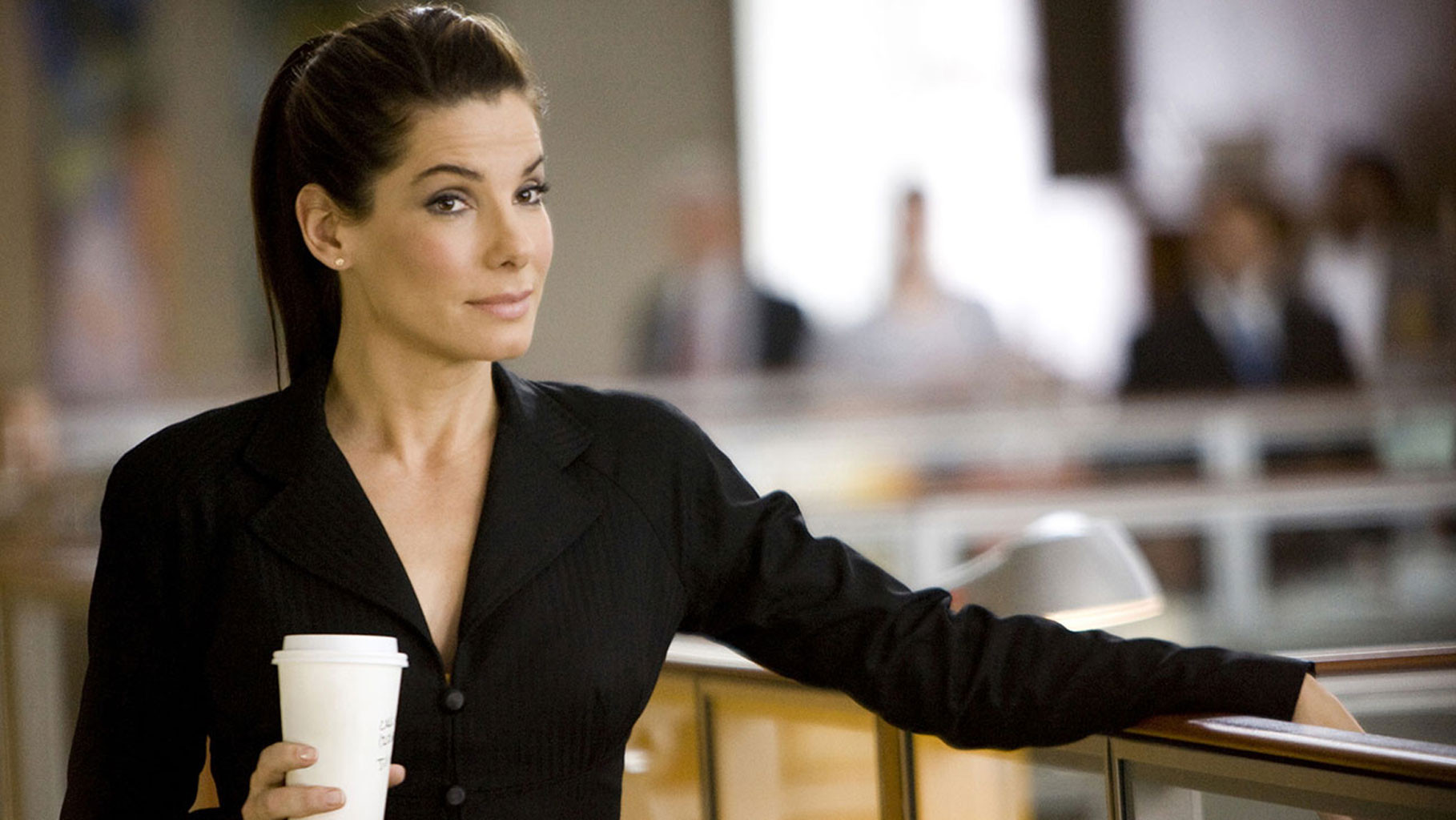 Touchstone Pictures
Sandy B is officially another year older!

Today is Sandra Bullock's 54th birthday and honestly, she never seems to age in our minds.
The iconic actress has made us laugh, cry and really think throughout her career and with every project she does we are more and more happy that she is an actress.
Seriously, could you imagine the entertainment world without her? We don't even want to think about it!
In honor of the Virginia native's birthday we wanted to celebrate her best movies, but not just any movies...her romantic comedies.
While the actress has been in a lot of films throughout her career, her rom-coms are some of our absolute favorites.
Sure, we loved her in Ocean's 8 and other amazing dramas like Divine Secrets of the Ya-Ya Sisterhood and Gravity.
And yes, her straight-romance films like Hope Floats and The Lake House are too good not to watch more than once, but her rom-com history is packed full of cheesy and sweet films that we will always love.
She's done everything from While You Were Sleeping to The Proposal and even though some of them weren't the most creative stories with Bullock in them they are hits to us.
Check out her most memorable rom-coms below and then vote for your favorite one of them all.
Happy birthday Sandra, we love you almost as much as you love your unsweetened cinnamon light soy lattes in The Proposal!
Twentieth Century Fox
Love Potion No. 9
Sandra Bullock
and
Tate Donovan
star in
Love Potion No.9
as two scientists who are terrible at communicating with their own species. This all changes when they discover a substance (or love potion) that makes them irresistible to anyone who hears them talk. Sounds like a pretty impressive chemical, right?
Buena Vista Pictures
While You Were Sleeping
This 1995 rom-com was one of many films that put Bullock on the map. In the movie she plays a hopeless romantic named Lucy who works as a Chicago Transit Authority token collector, but never really dares to go anywhere. When she is mistaken for the fiancée of a coma patient (while visiting him at the hospital) things get messy, but she
does
find out who she is and what sort of love she wants.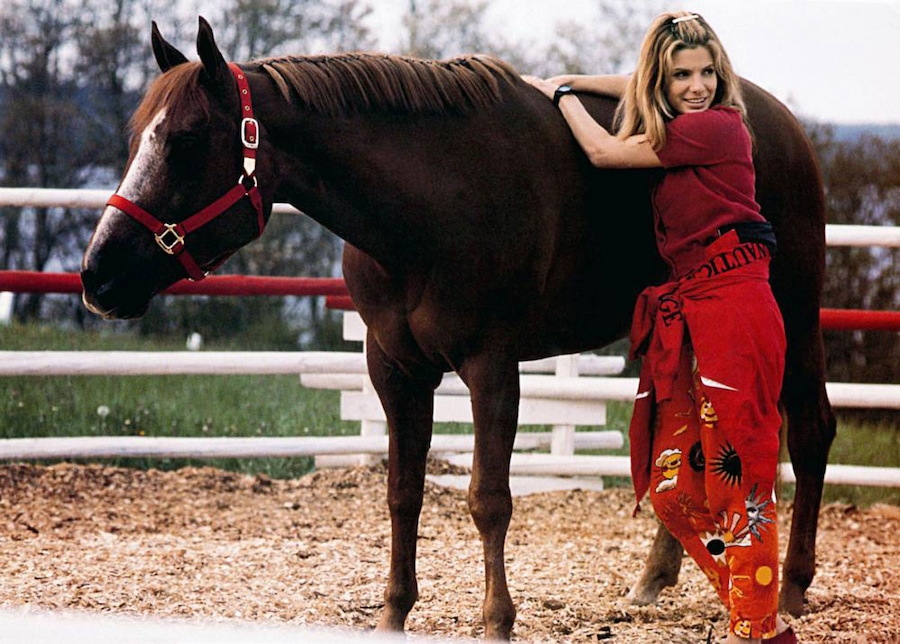 Morgan Creek Entertainment Group
Two If By Sea
Frank O'Brien (
Denis Leary
) promises his girlfriend Roz (Bullock) that this will be his last job as a thief as he drags her to New England to sell a pricey painting. While on their trip, Roz questions whether or not they will last another seven years like this and Frank hopes to fix everything and keep her as his girl forever.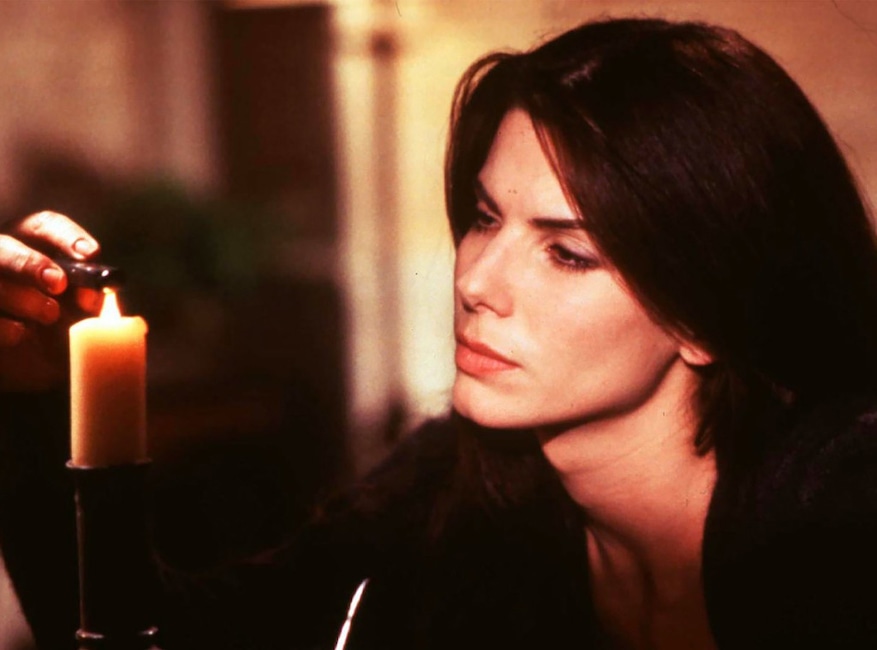 Warner Bros.
Practical Magic
Technically, this movie is about the bond of sisterhood between Sally (Bullock) and Gillian (
Nicole Kidman
), but there is a romantic curse on the witches/women of their family, so we will count it in the rom-com category. Plus, Sally
does
find her perfect man—that she literally made up—in the end and it's magical.
DreamWorks, Roth-Arnold Productions
Forces of Nature
Forces of Nature
is one rom-com we can't help but love. It follows the lives of two strangers who are forced to travel together in a car after their plane has an accident on takeoff. Even though
Ben Affleck's
character is on the way to his wedding, he falls for Bullock's character who is unlike any woman he's ever met.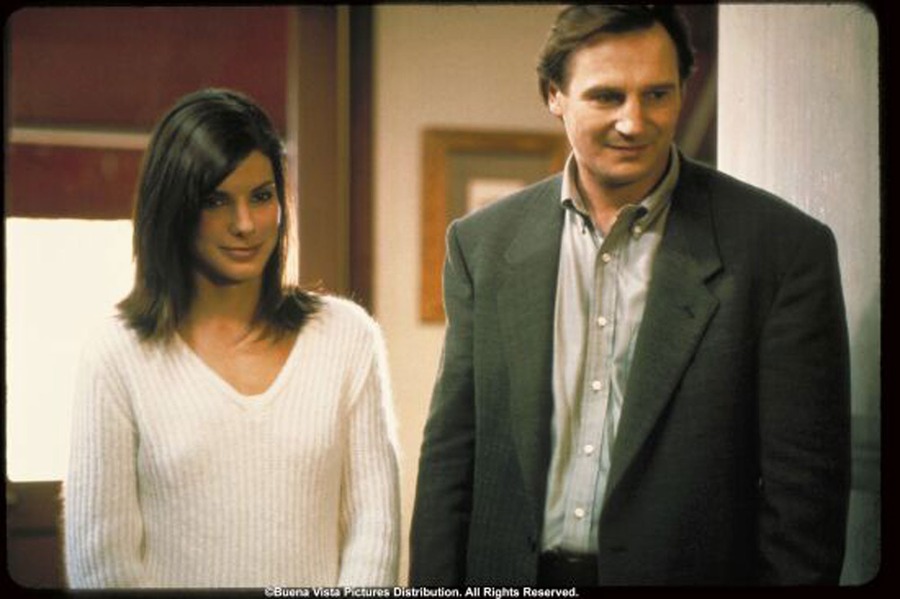 Hollywood Pictures
Gun Shy
Gun Shy
is about an undercover cop (played by
Liam Neeson
) who might be falling for a nurse (Bullock) he meets while on the run from a Mafia assassin...if he doesn't die first.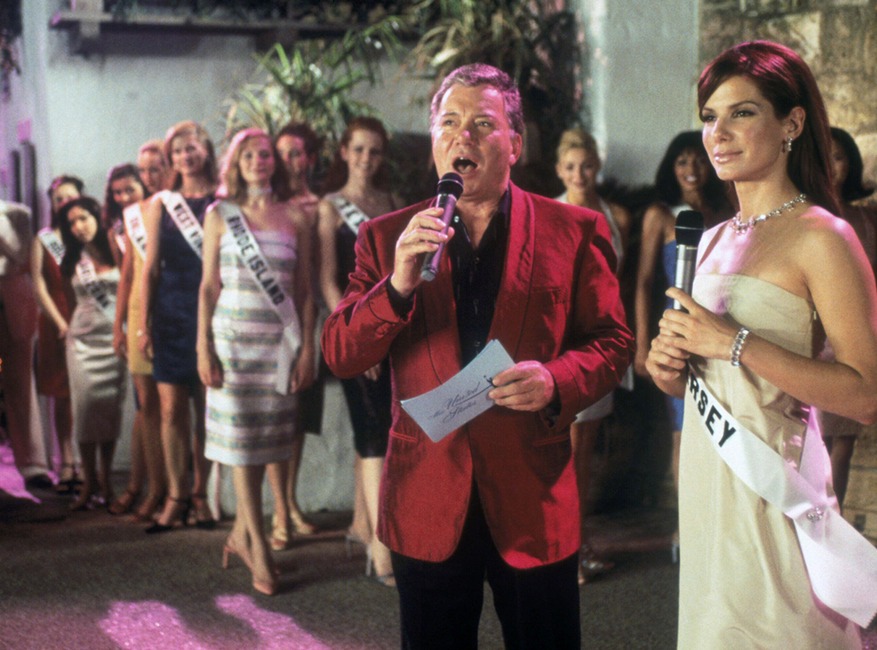 Castle Rock
Miss Congeniality
We know that
Miss Congeniality
was all about the FBI catching a killer and saving the contestants of the Miss United States Pageant, but there was a serious love story there as well. When Gracie Hart (Bullock) finally kisses Agent Eric Matthews (
Benjamin Bratt
) we can't help but swoon.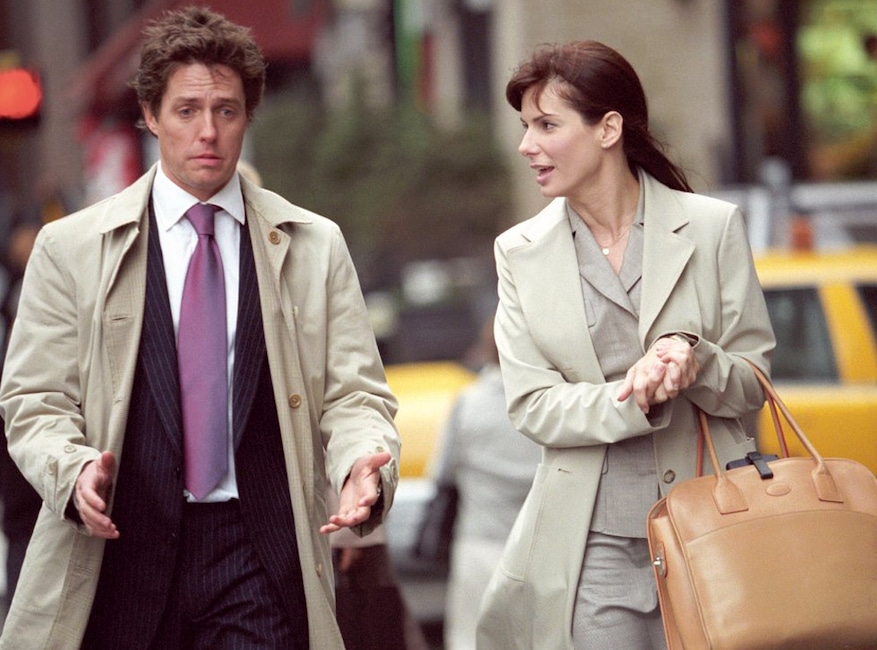 Warner Bros. Pictures
Two Weeks Notice
All it takes is for Lucy (Bullock) to give her two-weeks' notice to her boss George (
Hugh Grant
) for her to discover that she's in love with him. The real question is will he realize that he needs her for more than just an employee, too?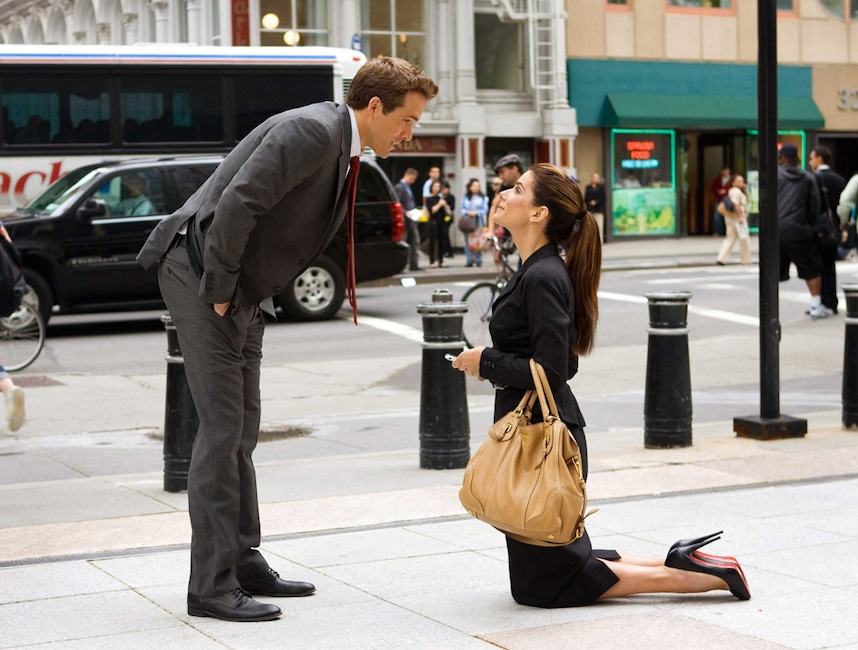 Walt Disney Studios Motion Pictures
The Proposal
The Proposal
is one of the Virginia native's best movies, not to mention one of her top rom-coms ever. In the movie she plays a tight-laced book editor who pretends to be engaged to her assistant (played by
Ryan Reynolds
) in order not to be deported. The only issue is that the two actually fall for one another up in Alaska...despite their grave differences.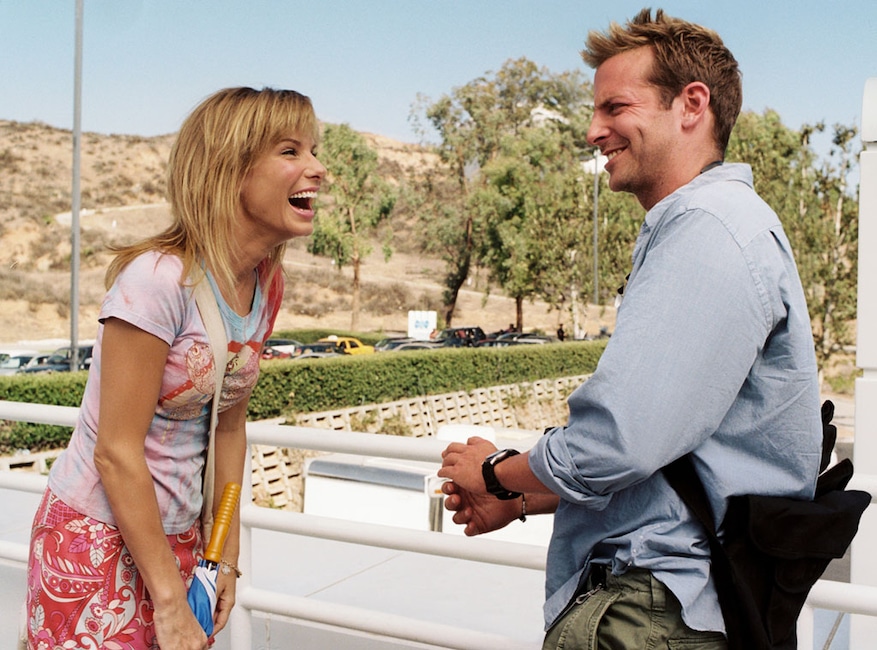 20th Century Fox
All About Steve
The 54-year-old actress plays an eccentric and at times crazy puzzler who thinks a CNN cameraman is her true love in
All About Steve
. She is so convinced that he's the one for her that she follows him all over the country in hopes of him falling for her too. It's hilarious.