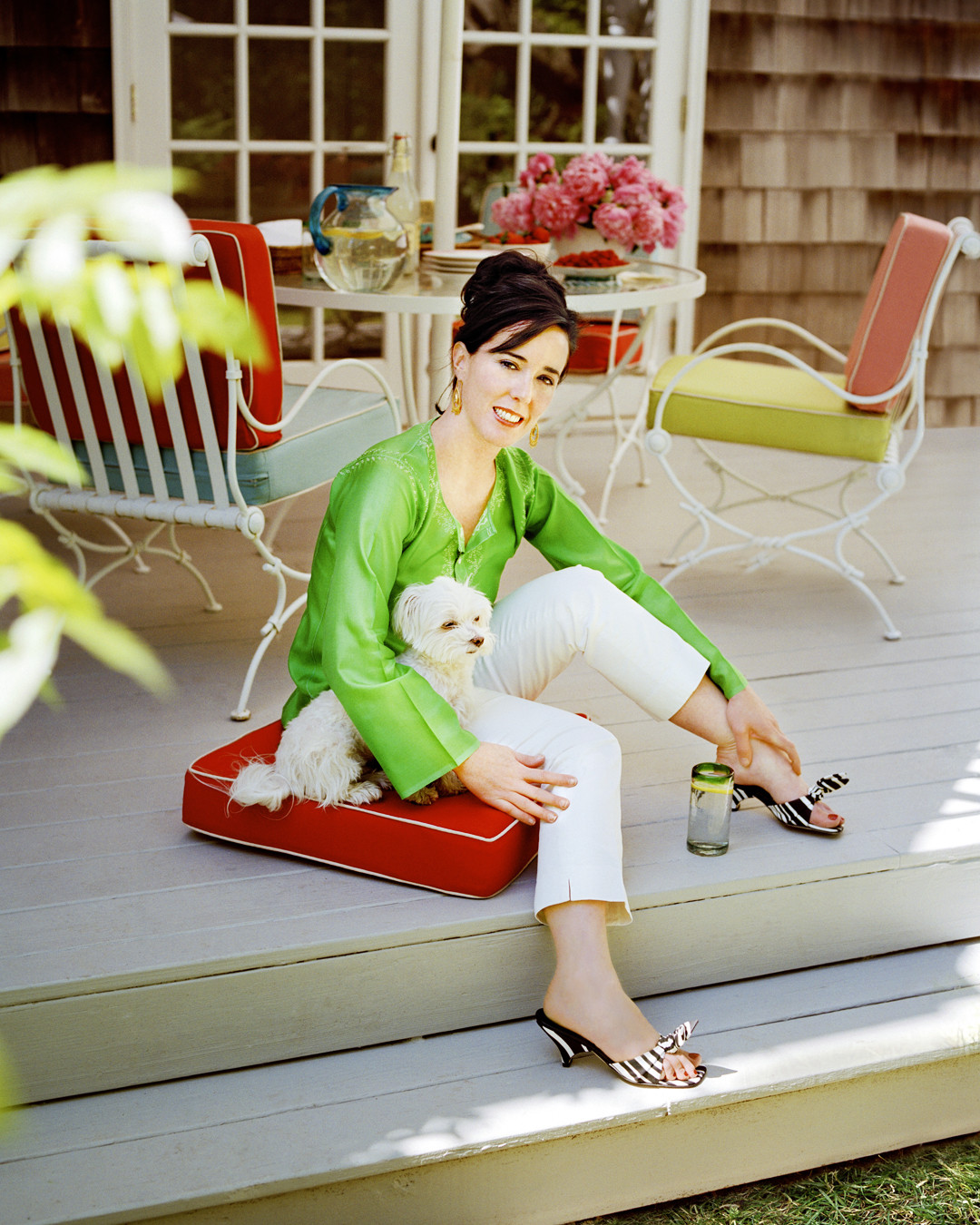 It's very easy to spot a Kate Spade New York bag.

Without needing heavy logo-embedded prints, designer Kate Spade has an aesthetic that will live on forever. In 1993, the Midwestern writer left her job as an accessories editor at Mademoiselle to design what she felt the market was missing: colorful, utilitarian-inspired handbags. Three years later, the fashion expert was riding her famous bike, complete by a wicker basket, to her first store in the Soho District of New York City. That year, the storefront with bright, artistic displays broke $6 million in sales, as reported by WWD.
Her color palettes and quirky quotes were making New Yorkers smile. And, for those obsessed with accessories, the stark uniqueness of her brand made her customers standout with ease. Soon, she was battling a number of infringement suits to maintain the integrity of her design.
In fact, by 2006, the designer's brand was so recognizable and successful that fashion comglomerates, such as Liz Claiborne Inc. and Neiman Marcus group, took interest in ownership. The founders sold Kate Spade New York, leaving the company.
Her impact on fashion, however, didn't end there, especially as her legacy, which includes pick-me-up quotes, preppy style and bright accessories, continued to grow.
In 2016, she and Andy started a new company, Francis Valentine, which subtly reestablished her status as the brains behind her Americana aesthetic with similar styles to her original designs.
With sudden and tragic news of the designer's death, we're taking a look back at all of the times she impacted the fashion world. Scroll through her journey below!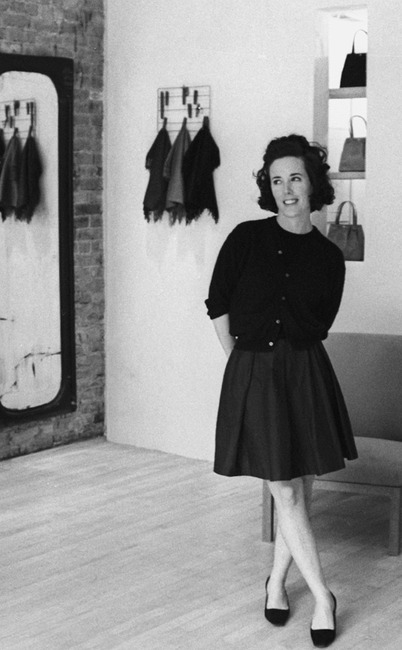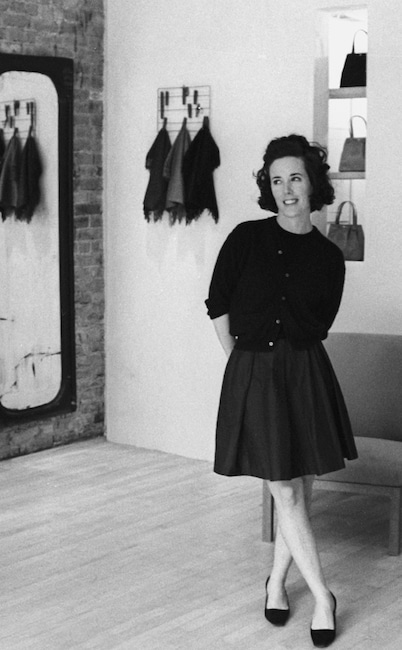 Kyle Ericksen/Penske Media/REX/Shutterstock
1996: The First Kate Spade Store Opens
Three years into her business, Kate and Andy Spade open their first storefront in Soho, and win the International Award from the Council of Fashion Designs of America.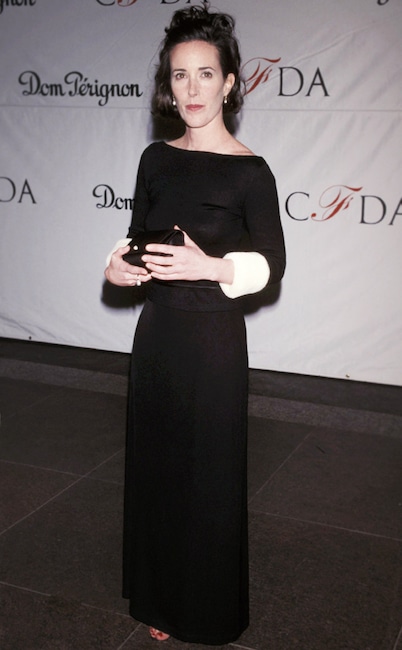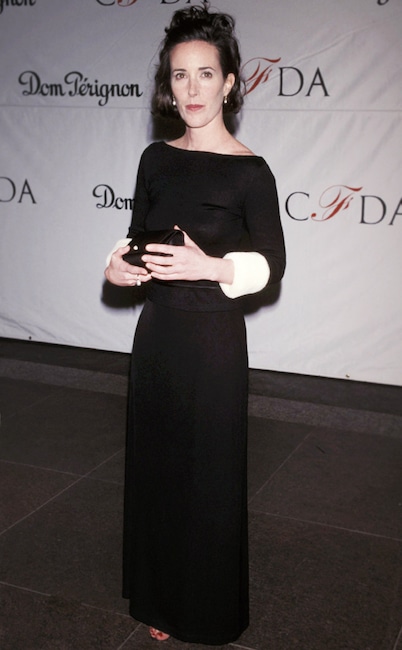 Ron Galella/WireImage
1998: Kate wins her second CFDA International Award
Two years after her first win, the designer brings home the International Award for her influence.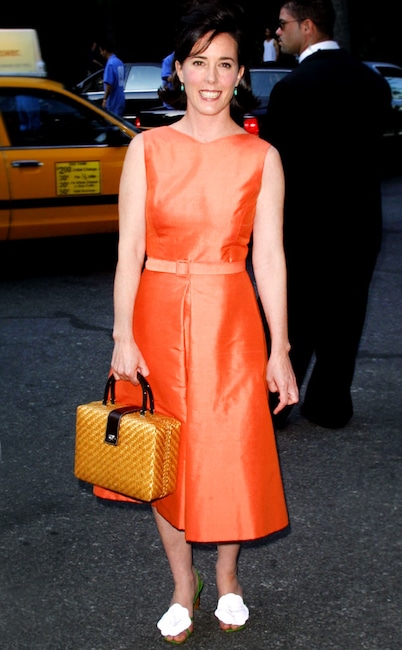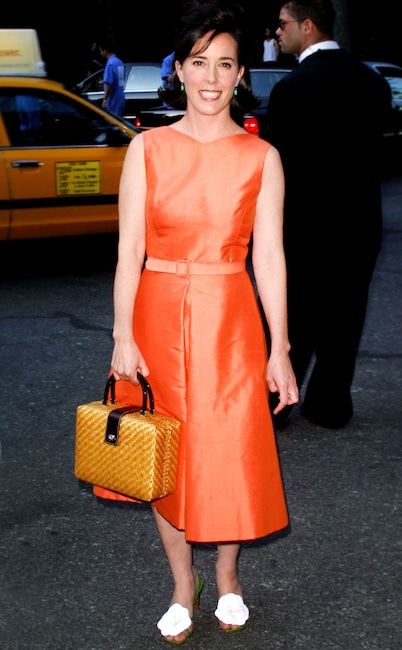 Jim Spellman/WireImage
1999-2002: Kate introduces Jack Spade and cosmetics
In the late '90s and early 2000s, the success of the brand continues to grow, venturing in menswear and men's accessories through their new company, Jack Spade. Kate also expands her feminine line into cosmetics, partnering with Estee Lauder, shoes and fragrance.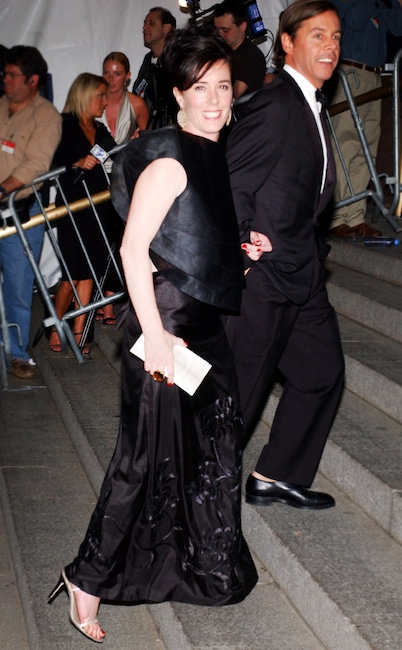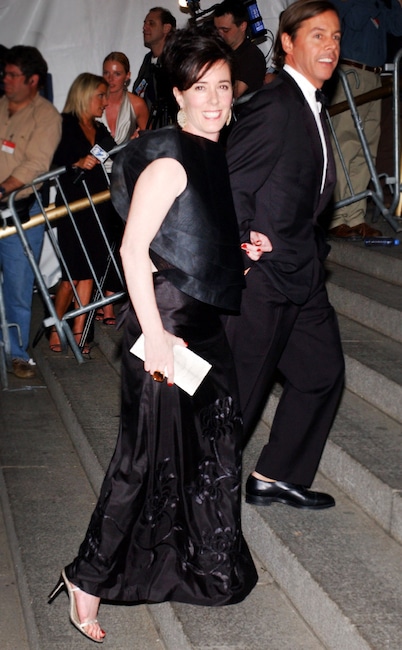 Jim Spellman/WireImage
2003: Follow the Leader
Kate, as seen here at the Met Gala with Andy, is a clear leader in the accessories industry, staying at the forefront of the needs of the modern American woman.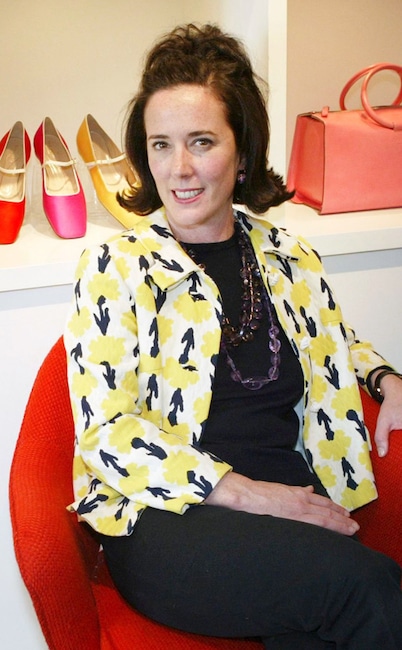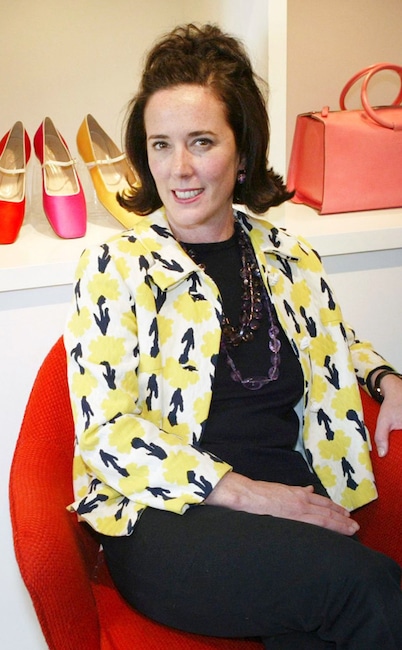 Bebeto Matthews/AP/REX/Shutterstock
2004: The Digital Storefront
As a leader in the accessories industry, Kate and Andy make the decision to move into e-commerce, becoming one of the first fashion brands to do so. Now known for their appealing storefronts, the designer and marketing executive aim to bring their bright perspective online.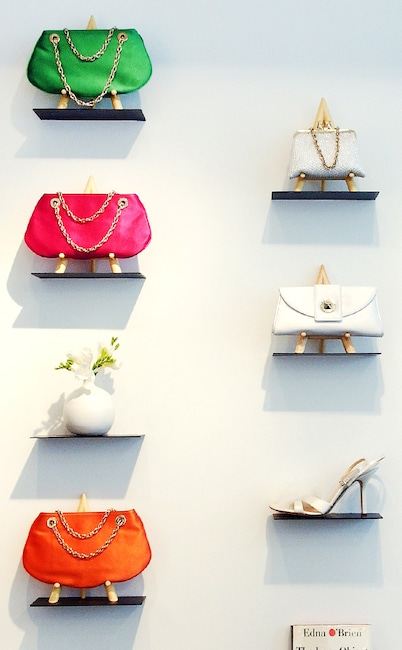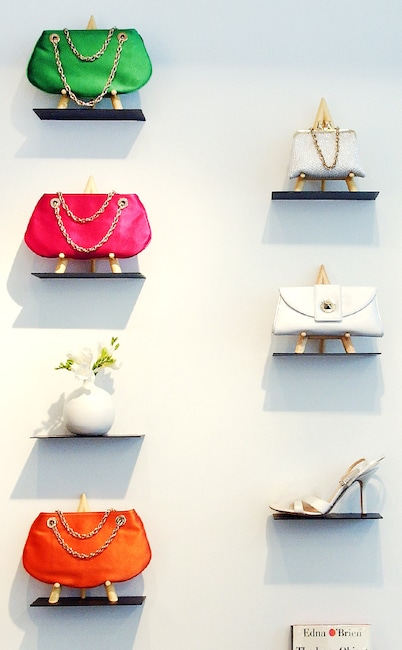 Bryan Bedder/Getty Images
2006: The Next Chapter
Liz Claiborne Inc. buys Kate Spade New York, and Kate and Andy leave the company. Liz Claiborne sells the company to Neiman Marcus Group for $125 million in 2007.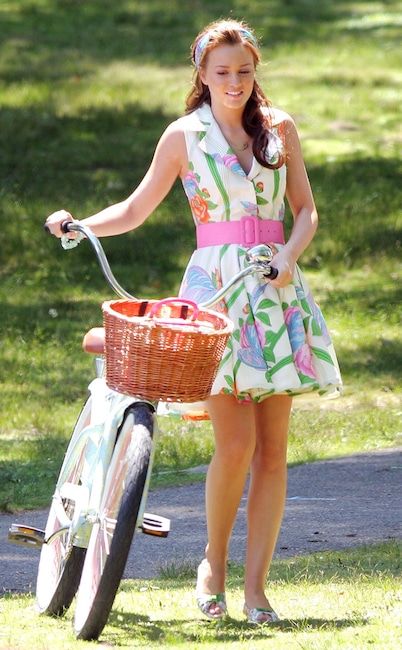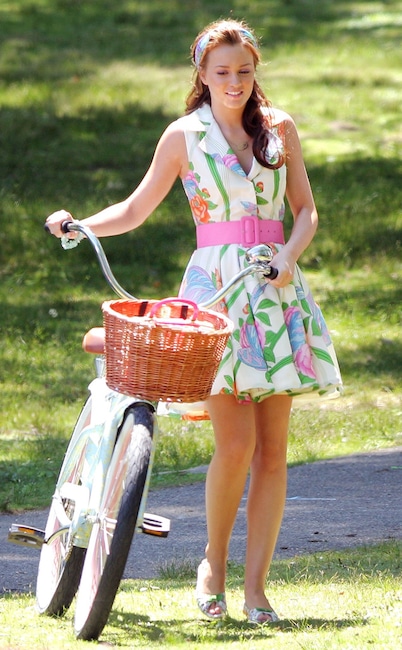 James Devaney/WireImage
2008: Her Design Legacy
Although Kate was no longer a part of the company, her unique sense of style continued to make a cultural impact, as seen here in CW's teen drama,
Gossip Girl
.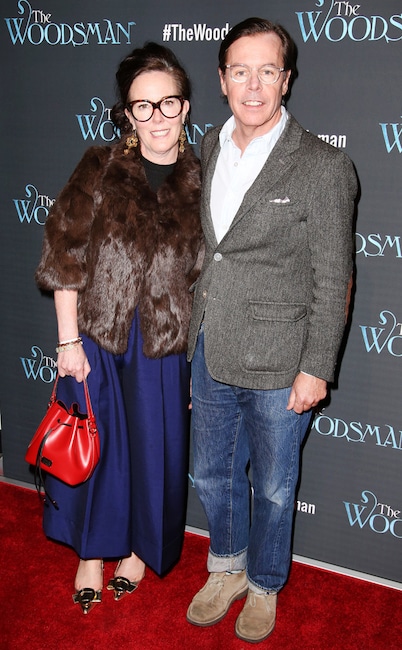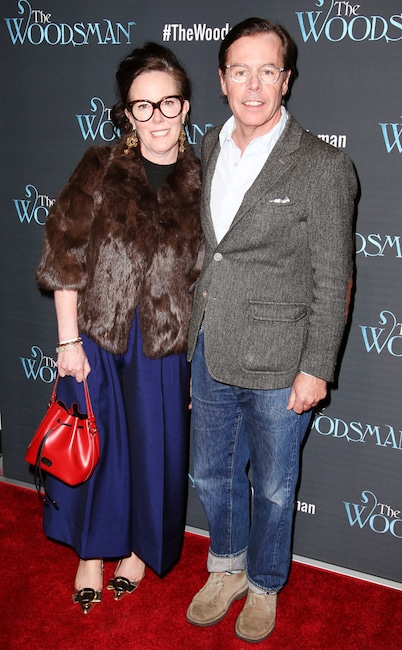 Walter McBride/Getty Images
2016: Back to Business
The dynamic business partners decide to start over with a new brand, Frances Valentine. Although the company has no affliation to Kate Spade New York, it places Kate's super-feminine, Americana aesthetic in the forefront, making the brands somewhat similar in design.