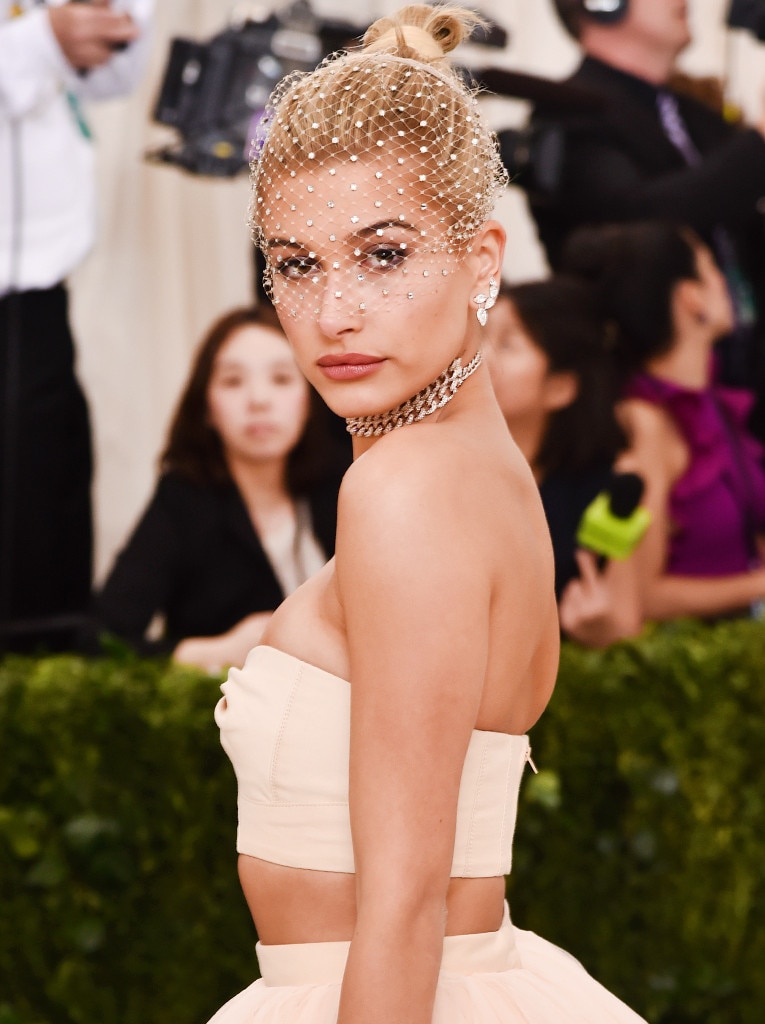 There's a lot to behold on a night like the Met Gala.
There are the best dressed, the bizarre dressed and the barely dressed—but every so often, you have to stop and revel at the awesome beauty application.

Case in point: Hailey Baldwin, in these exclusive behind-the-scenes photos taken by makeup artist Robert Sesnek, on behalf of Laura Mercier.
"I wanted Hailey to look like a modern-day princess—sleek, clean and sophisticated," said the beauty expert. "[I] wanted Hailey's eyes to standout, but not overpower the elegance of her diamond veil."
See how the veteran makeup artist toned down the traditional smoky eye below—using a $8 mascara, no less!
Step 1: Prep the eyes with Laura Mercier Caviar Stick Eye Colour Matte in Au Natural ($29) from lash line up to the crease of the eye.
Step 2: Smudge Laura Mercier Caviar Stick Eye Colour in both Orchid and Amethyst ($29) directly under the lash line and pat in a metallic gray shadow in the inner corners of her eyes to make them pop.
Step 3: Apply a dark purple eye liner as close to the lash line as possible. "I wanted to be able to see the drama of her eyes through the veil, bit didn't want them to overpower it," he added.
Step 4: Curl lash and apply several coats of L'Oréal Voluminous Carbon Black Volume Building Mascara ($7.99).
Finally! A dramatic smoky eye you can actually do (minus the diamond veil).