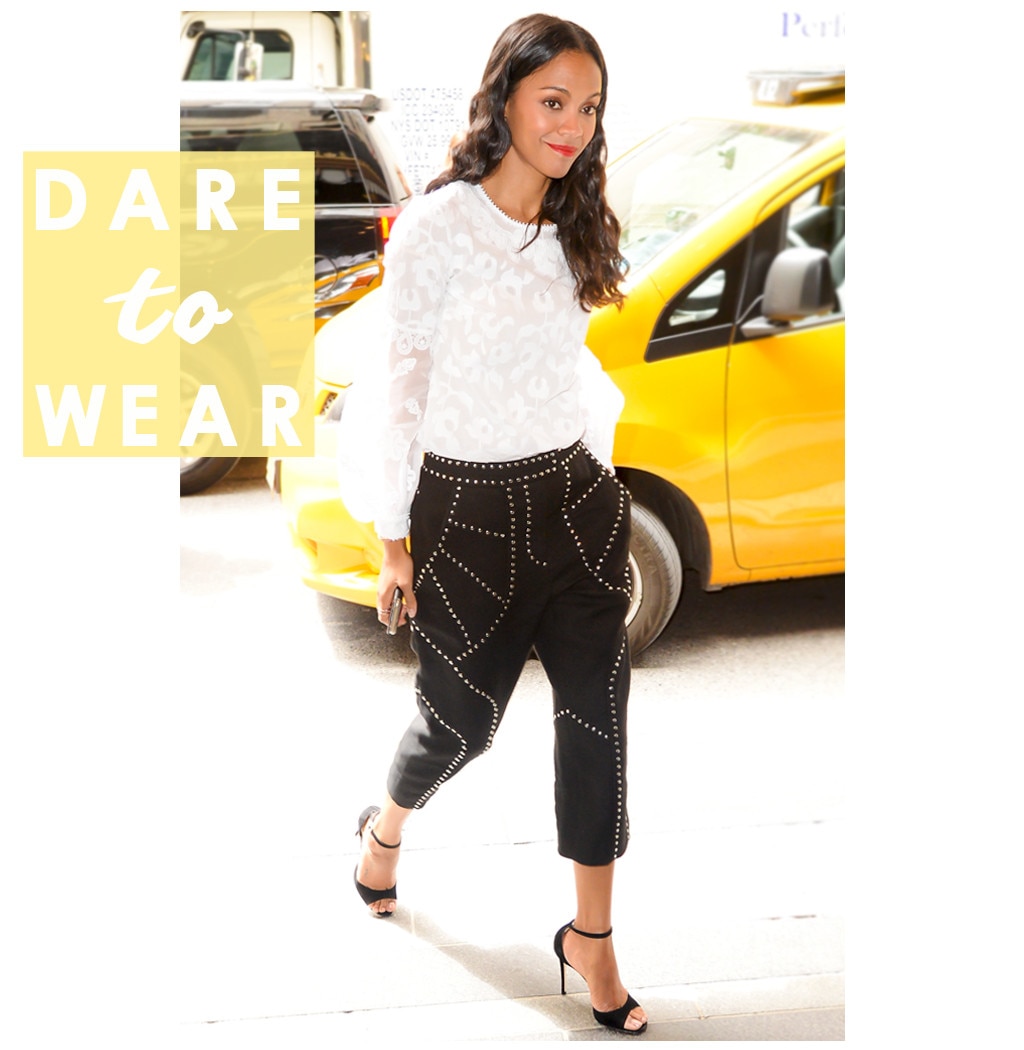 Talk about some badass pants.
Just when you thought it couldn't get any cooler than leather, Zoe Saldana shows up in a pair of cropped studded trousers.
Statement pieces like these are truly transformative—taking any old outfit to a refreshingly edgy level, no matter how feminine your top is. (Case in point: Zoe's patterned long sleeve.) And they're probably easier to wear than you think since they go with just about any type of footwear (sneakers, pumps, sandals, ankle boots...you name it).

If your closet could use some spicing up, these will definitely do the trick.
So shop the below options for three killer, completely wearable choices!

How badly do these trousers make you want to ditch leather? Exactly.