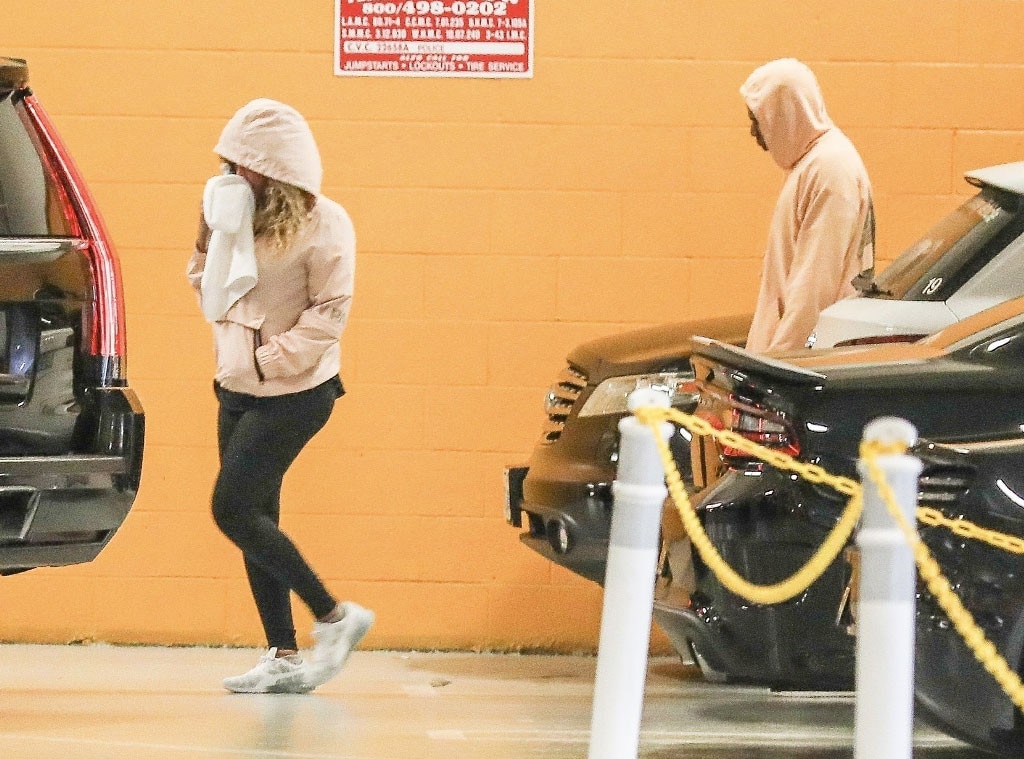 SPOT / Stoianov / BACKGRID
Beyoncé can't stop, won't stop!
The superstar has been slowly but surely working fitness back into her busy schedule after giving birth to twins Rumi and Sir Carter in June, and Jay-Z has been right by her side, motivating each other along the way.

In fact, the couple was photographed headed to a gym in Los Angeles today alongside BFF Kelly Rowland. Bey covered up in a pair of black workout leggings and a beige sweatshirt, wearing a hood as she entered and exited the gym. She matched Jay, who also went under cover in black sweatpants with a beige sweatshirt and hood. Kelly, on the other hand, wore a pair of black biker shorts with a gray sports bra and a hat.
An onlooker told us, the couple arrived at the gym together, and Kelly met them there.
"Beyoncé walked out with a towel, and she looked like she had a serious sweat session," the insider dished. "Jay-Z was in a great mood and so was Kelly. They all looked exasperated but thrilled."
Bey has been easing her way back into working out after welcoming the twins.
She's been spotted hitting SoulCycle several times over the last few weeks with Jay-Z.
A source told us the singer "loves" cycling, and she's "easing into" her typically intense workout and diet regimen while "still recovering" from giving birth. The insider also noted that she's been eating healthy by "drinking many green juices and trying to watch what she puts in her body."
A second source said Bey has been looking and feeling "great." We're told "she's definitely inspired and motivated, and Jay-Z seems very supportive."
Aside from fitness, the couple appear to be doing better than ever. Just last week they stepped out for a low-key yet romantic sushi date night, and on Friday, they enjoyed a rollerskating-themed outing with a group of friends.
"They've been on a few dates since the babies were born," another source told us last week. "They have reliable people helping out at home with the babies and Blue [Ivy] while they go out."