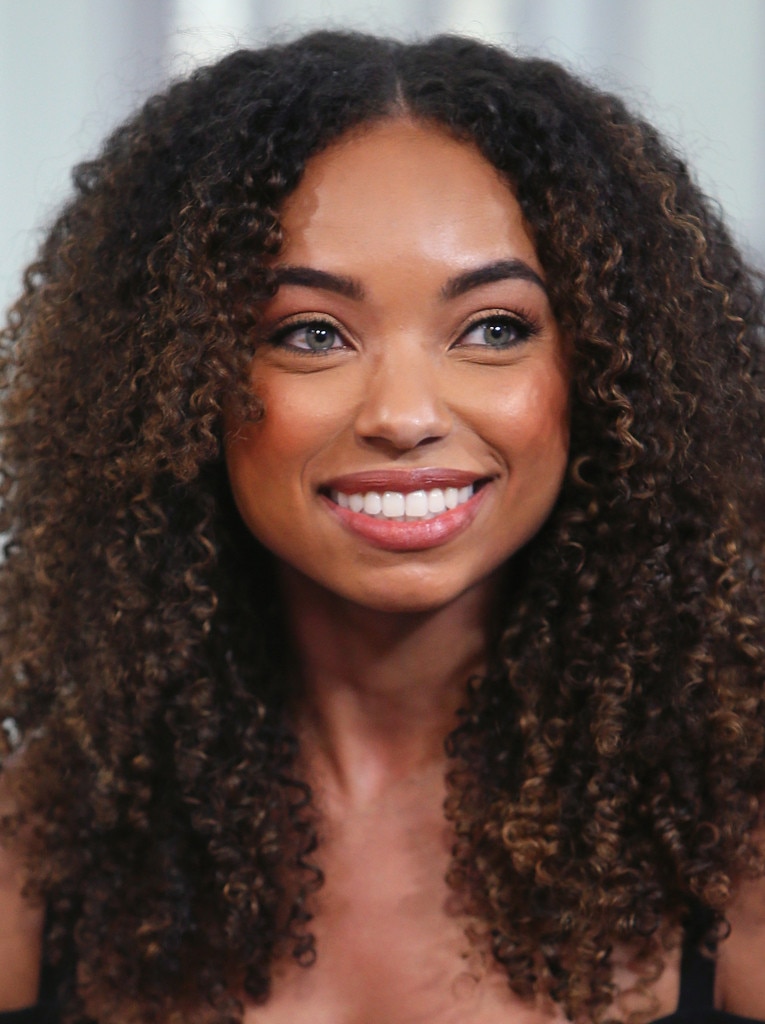 Logan Browning's curls are poppin'. They're bouncy, shiny and frizz-free—every curly-haired girl's dream.
More people and celebrities, like Alicia Keys and Tracee Ellis Ross, are embracing their natural hair texture, and we're here for it. There's nothing better than feeling beautiful in your most natural state.
However, if you're transitioning from straight styles (i.e. perms, consistent flat ironing, etc.), trying to reach red carpet-level spirals in a day or a week is near impossible.
That's where stylists like Nai'vasha Johnson come in. The beauty pro, who also works with John Legend and Star's Jude Demorest, revealed a hair practice that a lot of people are getting wrong. When asked how she achieves the perfect wash-and-go look, she told us:
"I actually style her hair wet, and then I go in and I diffuse it. The diffuser is a big deal, and the technique is really important. I turn the diffuser on, and I hold it in front of her. The diffuser never actually touches her hair."
That's right. The diffuser should never touch your hair. By holding it in front, the diffuser gently dries hair without damaging it. You can combine this tip with the "scrunching" technique (where you grab the hair and push it toward the scalp), for optimal bounce.
Of course, drying your hair is only one essential step in getting celeb-status curls. Here's the thing: It's not your hair. Ask any hairstylist that works with curly hair, and they'll tell you that products are everything. They aren't one size fit all (read: What works for one person may not work on you), but once you find the right stuff, it's pretty much downhill.
If the struggle is real, the best tip is to merely keep at it. It's all about practice.