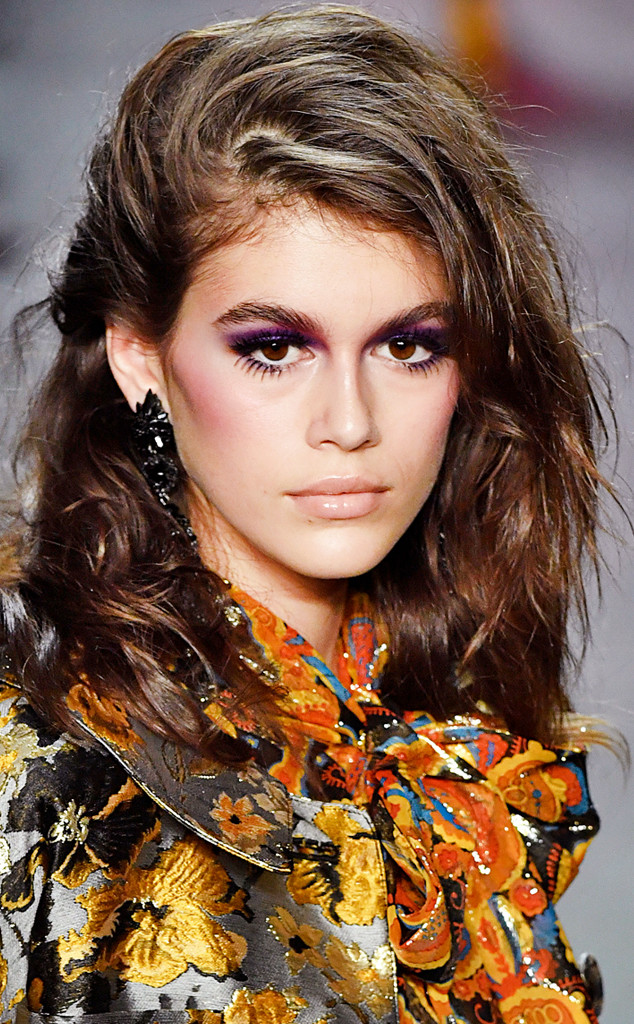 In addition to wardrobe inspiration and a hefty shopping list, New York Fashion Week gave us a beauty look that we're taking into festival season.

Cue Kaia Gerber's pink and purple eye makeup from the Anna Sui Ready-to-Wear Fall/Winter 2018 runway, courtesy of Pat McGrath.
The runway look features a hot pink hue toward the inner corner of the eye, going up to the brow bone. Then, makeup artists created a graphic liner at the crease of the eye with a bright purple product. In the center of the eyes, the pros added a silver highlight to make the look pop.
With the graphic liner, the original look isn't for the faint of heart. But, if you're up for a challenge, it will pay off.
Lucky for us, PRIV makeup artist Jared Lipscomb broke down the festival-ready sensation into 5 easy steps that you can do anywhere.
Vibrant, impactful and easy enough to do on the go—this look is perfect for Coachella, Afro Punk, Electric Daisy Carnival or Stagecoach. Check out the steps below!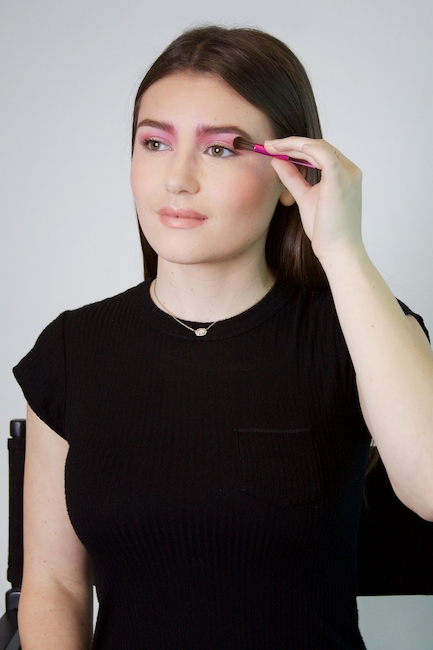 Step 1
Apply a bright pink eyeshadow to the eyelid, moving upwards towards the brow bone.
Urban Decay UD x Kristen Leanne Kaleidoscope Dream Eyeshadow Palette in Spitfire, $39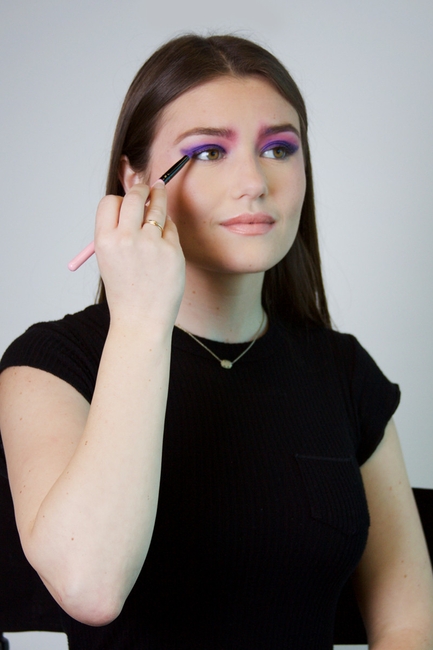 Step 2
Apply purple to the eyelid, bringing it to a point at the outer corner.
Urban Decay UD x Kristen Leanne Kaleidoscope Dream Eyeshadow Palette in Dye, $39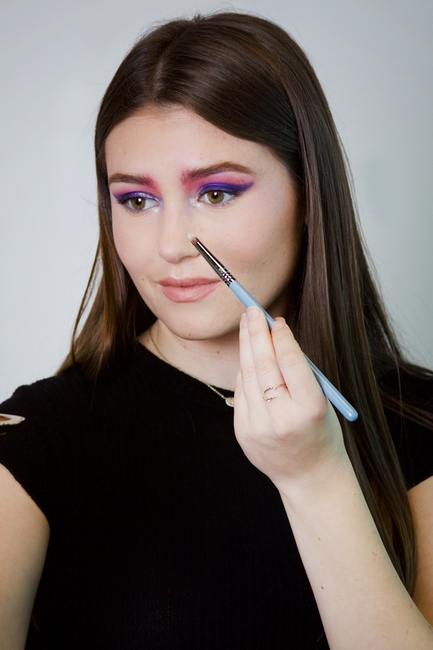 Step 3
Add a silver-like shimmer to the inner corners of the eye.
CoverFX Glitter Drops in Mirage, $44
Step 4
Lightly line the top and bottom lash lines with a black eyeliner.
Flower Beauty Vinyl-Eyes Glossy Gel Eyeliner in Black Vinyl, $8.99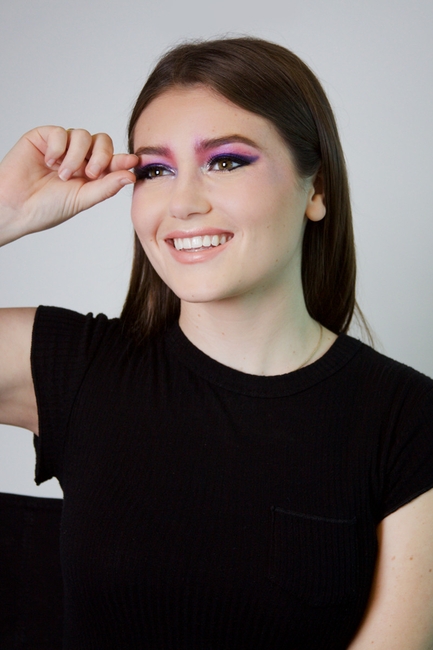 Step 5
Chose eyelash strips with a dramatic edge.
Eylure X Jasmine Brown Jaybee Lashes, $7.99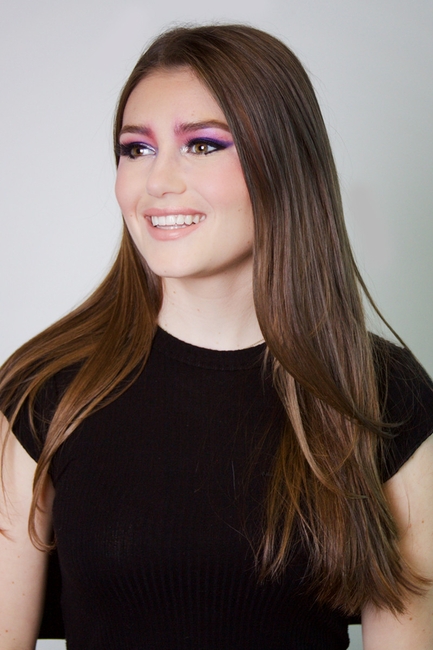 Photography by Jacqueline Lee
Final Look!
Now, you're festival-ready!