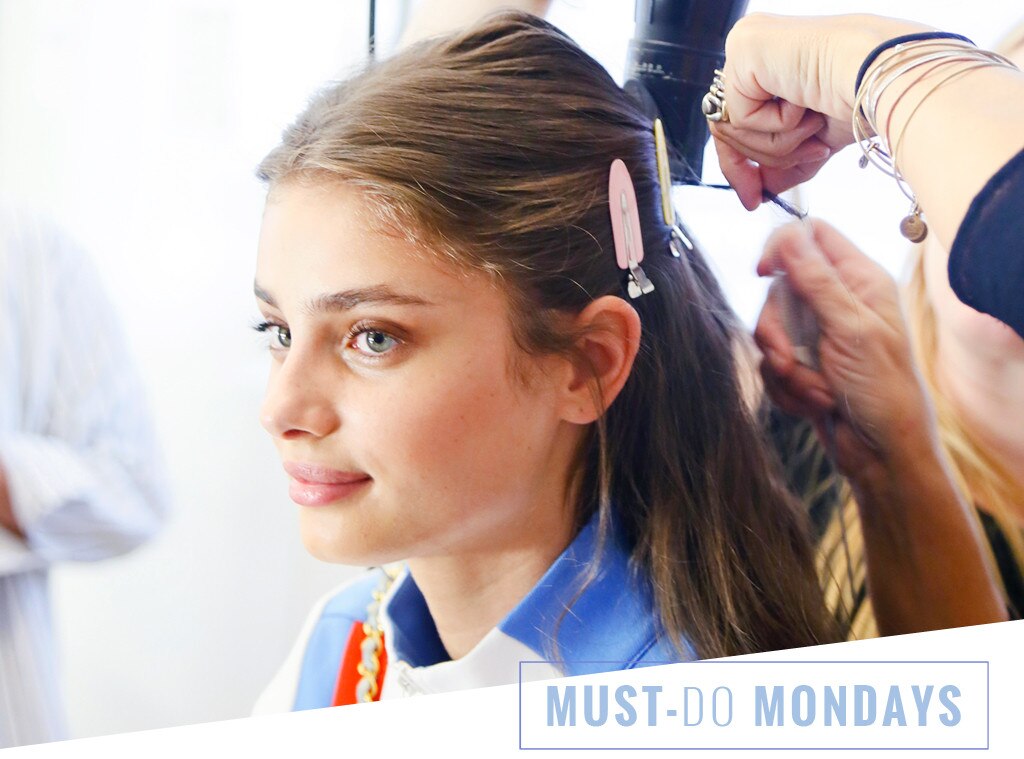 There are good hair days and there are bad hair days.
While one scenario obviously trumps the other, you usually have very little say in what kind of hair day you're in for. Blame the humidity, the last time you showered, your fine hair texture—the list goes on. But you know what they say: Focus on the things you can control, like how you blow your hair out, for instance.

If, no matter how hard you try, your limp locks can't seem to hold a blowout for longer than a couple hours, listen up. Celeb hairstylist Jen Atkin, who works with Khloe Kardashian and Chrissy Teigen, has a hot tip for you. And it works every time.
"A trick I tell clients is that once they've rough dried their hair (especially if they have very fine hair) they can actually use a veil of medium-hold hairspray all over damp hair," she explained. Once you've spritzed your hairspray all over, brush it through with a boar bristle or a paddle brush and then do your blowout like usual. "It just helps to hold the style in place and makes it last a little longer," she explained.
Trust: It's two extra minutes that makes stay-put, model-like hair inevitable.
Isn't that the everyday look you're after anyway? You're welcome!