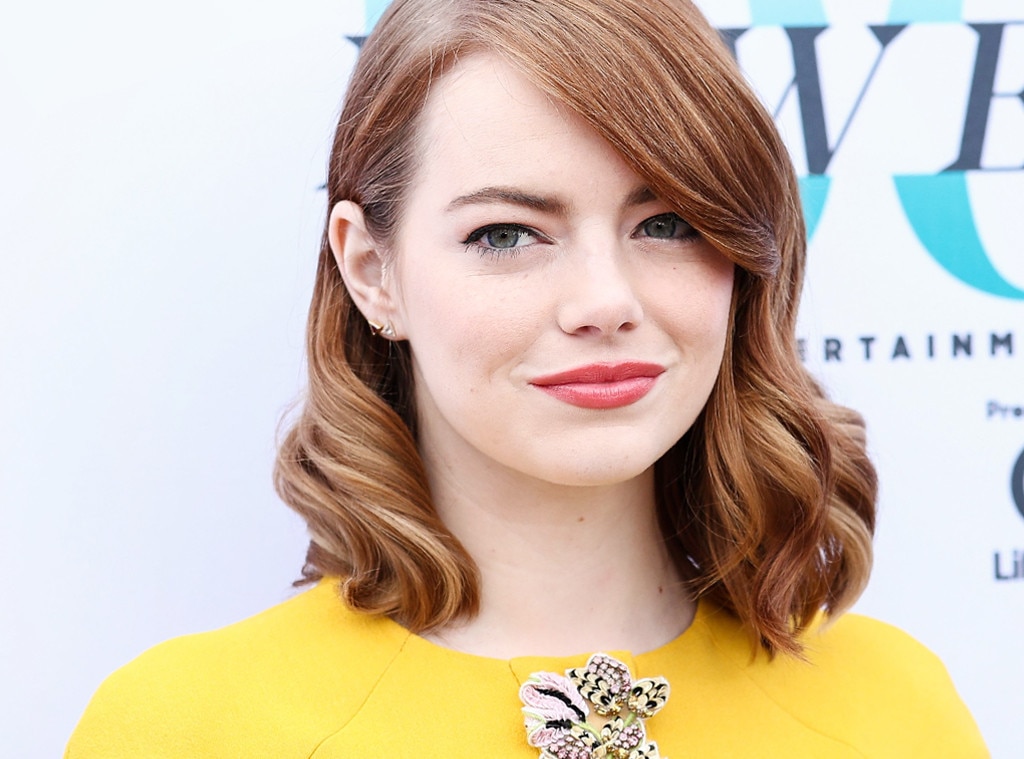 Nothing is worse than dealing with allergies and wearing makeup.
Teary eyes, puffy cheeks, runny noses—symptoms to allergies or sinuses are not ideal for beauty lovers. If you're like
Emma Stone
, you understand. The actress limits her makeup products to keep her allergies at bay. Besides taking medicine, there are products and practices that you can use to make this season a little less annoying.
Enter:
Angela Caglia
, celebrity aesthetician and anti-aging expert. At her flagship Angela Caglia Skin Spa in Bel Air, California, her clients, which include
Speechless
actress
Minnie Driver
and model
Jasmine Sanders
, refer to the beauty professional as the "Hollywood Glowgirl" for her ability bring out the best in their skin.
The expert gave us a number of tips to remedy the effect of allergy season, including simply adding an extra pillow to elevate your head and drain excess fluid at nighttime. Her solution to swollen features: cold temperatures.
"To remedy a puffy face, put eye cream or day moisturizer in your refrigerator and apply products cold," she suggested. "Then, place a metal spoon in the freezer for three minutes, and apply to under your eye in an outward gentle tapping motion."


Pollen levels high? Windy days ahead? Caffeine may be the answer, but probably not in the way that you think. "The combination of the caffeine, which stimulates blood flow, and cold help drain the excess fluid from the skin," Angela told E! News. "Mix coffee grinds and water in equal parts to an ice cube tray, then place frozen cubes under your eyes and on your eyelids for under a minute, using gentle outward strokes."
Angela's solutions will minimize the physical effects of allergies, prior to applying makeup. But, let's be real: Allergies can sneak up on you mid-day—say good-bye to your winged eyeliner. To avoid smearing your makeup during allergy season, you have two choices: Avoid makeup altogether or invest in hypoallergenic, natural products.
I've listed our favorite below, so you can stay beautiful all season long.
100% Pure
This product is a must-have for a beauty lover prone to puffy eyes. Per Angela's recommendation, you might want to keep this one in the refrigerator.
100% Pure Coffee Bean Caffeine Eye Cream
, $25
Angela Caglia
Minnie Driver swears by this product, as do we.
"My Goat Milk Soufflé Moisturizer is perfect for allergy-season skin," Angela told E! News. "It is 79% organically derived utilizing the sensitive skin-loving miracle of goat's milk, long renowned for its anti-inflammatory and brightening properties. It's also paraben-free and gluten-free."
Angela Caglia Goat Milk Soufflé Moisturizer
, $65
Burt's Bees
With cotton extract, aloe and rice extracts, this soap-free cleanser is allergy-tested, fragrance-free and perfect for sensitive skin.
Burt's Bees Sensitive Facial Cleanser
, $7.99
Jose Maran
The key to products for sensitive skin or allergy-prone beauty lover is to limit the amount of chemicals, per Emma Stone. This is one of her favorite products.
Josie Maran

100 percent Pure Argan Oil
, $48
Tarte
The vegan-friendly formula won't crease. If you're eyes are slightly puffy, this may be a good solution (in addition to Angela's tips above).
Tarte Maracuja Creaseless Concealer
, $26
Almay
Eyeliner is specifically tricky, since it is applied so close to the eyes. Good news: All of Almay's products are hypoallergenic, so you can create the most dramatic cat-eye look without fear of irritation.
Almay Eye Liner
, $8.29