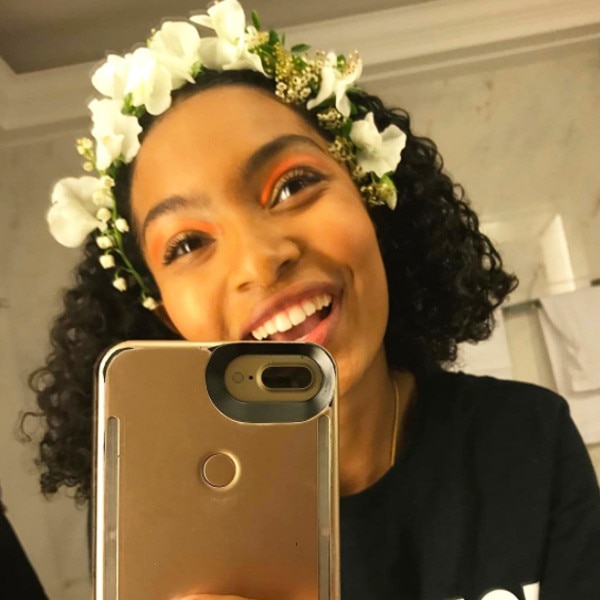 Drum roll, please! This week's best Instagram beauty look goes to...
Yara Shahidi! The Black-ish star turned a bathroom into a glam studio, revealing the perfect makeup look for spring. Besides a big smile, the actress wears barely-there makeup, paired with bright orange eyeliner just above the crease of her eye. The pop of color brings balance to her otherwise natural look. It catches our eye and brings attention to her features without being overdone.

This isn't the first time that we've seen eyeliner above the crease: Kaia Gerber appeared in a recent Marc Jacobs Beauty campaign with a teal twist on the trend. Beyoncé's makeup artist Sir John has also expressed his take on tinted eyeliner: "The pop of color gives an interesting focal point to the face," he told E! News.
Black and brown eyeliner are clear go-tos. But, it's time to take your spring beauty up a notch. Playing with the color and placement can promise the standout beauty that you've been looking for without trying too hard. Plus, it's easy!
Pro tip: After your eyeliner has dried, place makeup remover on a Q-tip to clean up lines.
Or, if this eyeliner look is too much, try opting for an orange eyeshadow and topping it off with gold eyeliner for a sunrise effect.
Ready to get started? I've got everything you need below!
Is this look for you?