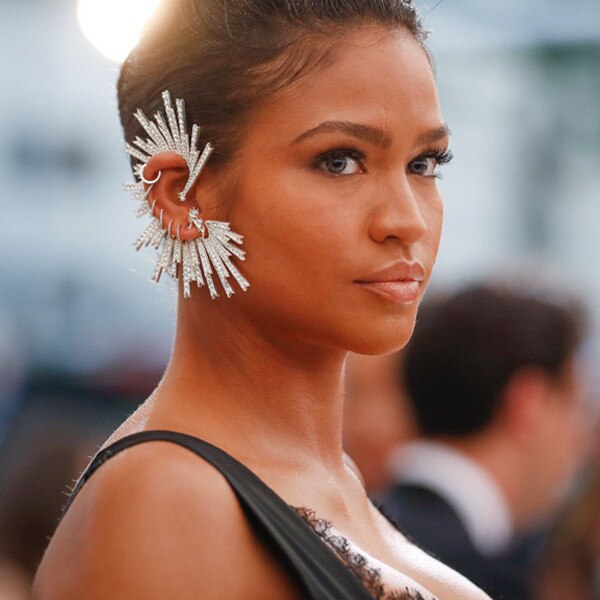 Cassie's officially joined the ranks of Kim Kardashian in makeup artist Pat McGrath's nameless, very famous squad.

The beauty mogul, who has touched the face of just about every celeb and who continues to drop the most coveted kits in the industry, has done it again. And again. And, now, again.
Last time it was Kim K starring in Pat's iconic #InTheMirror series—channeling her best Evil Queen, but this time its Cassie who steals the spotlight (along with the latest Pat McGrath Labs creation, Lust: MatteTrance Lipsticks in Omi, McMenamy and Obsessed).
"For Cassie's divine debut as a #McGrathMuse in our iconic #InTheMirror film series," Pat noted. "Her exquisite natural beauty allowed us to execute a clean, fresh face with a subtle wing on the eye, so the whole focus was on a strong lip in our new LUST: MatteTrance Lipstick."
Hit play on the above video, then sit back, relax and enjoy.



The video starts with the singer in an Old Hollywood-inspired look, complete with sequins, a subtle yet powerful lip and a head of cascading curls. From that light, angelic look then comes a darker side of Cassie in deep red lips, thick, winged eye liner and an ear full of gold hoops—perfectly juxtaposing the scene before. Then one last switch happens, it pans to her layering on a bright red lip color, dressed in sequins again. It's Cassie like you've never seen her before: in three fun, extremely different lip shades showing us just how versatile the stunner really is.
Oh, and if you're curious about the banger you hear playing in the background of the flick, that's Cassie's latest single "Love a Loser" featuring G-Eazy (released today by her new, official label Bad Boy Entertainment/Epic Records). Fun fact: It's the first song she's put out in 10 years.



It's easy to see why she's the newest muse.



Can't wait to see who's next.