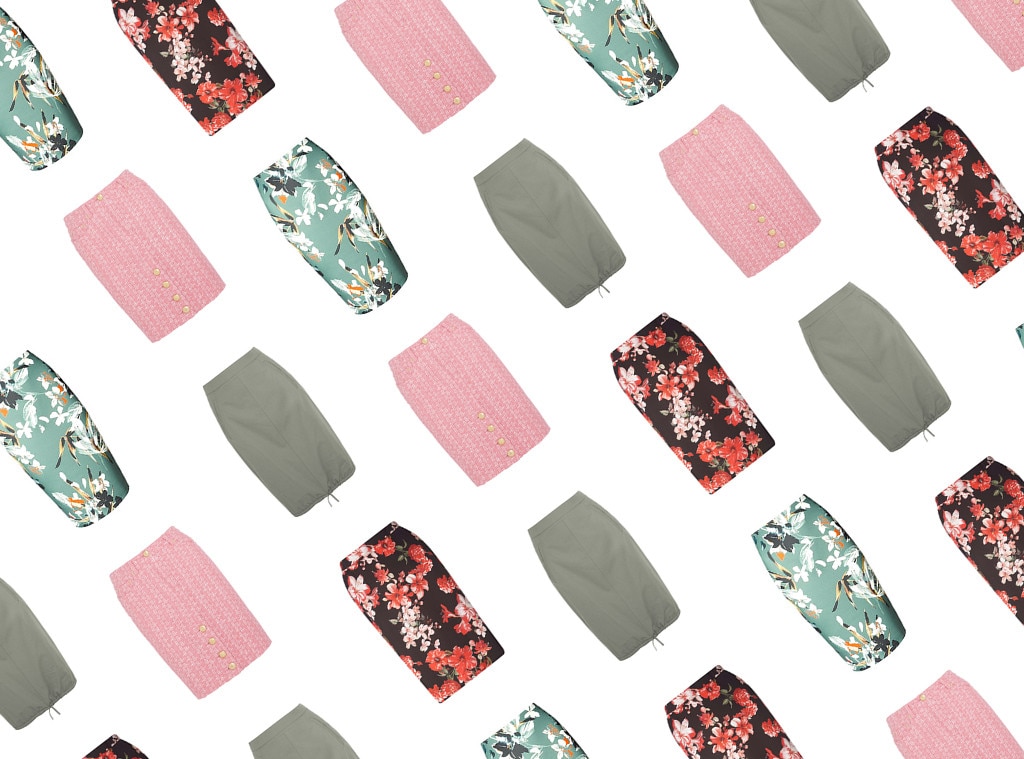 Pencil skirts: the OG office-wear staple of moms everywhere.
But don't be so quick to shun the once dowdy silhouette. If you know how to style it, you'll understand just why all of young Hollywood is suddenly incorporating it into their everyday wardrobe.

For starters, (and to state the obvious), the skintight, typically knee-length skirt is a classic option for any professional appearance, say at the office. Just throw on a silk blouse and some heels and you are truly good to go.
But for the cool-girl approach, try a trendy top, like a crop top (something in denim or gingham, perhaps) and pair with an edgy flat, like sneakers or lace-up sandals. (Weekend shenanigans, here you come!)
Heck, get 'em all! It doesn't get more versatile than this.