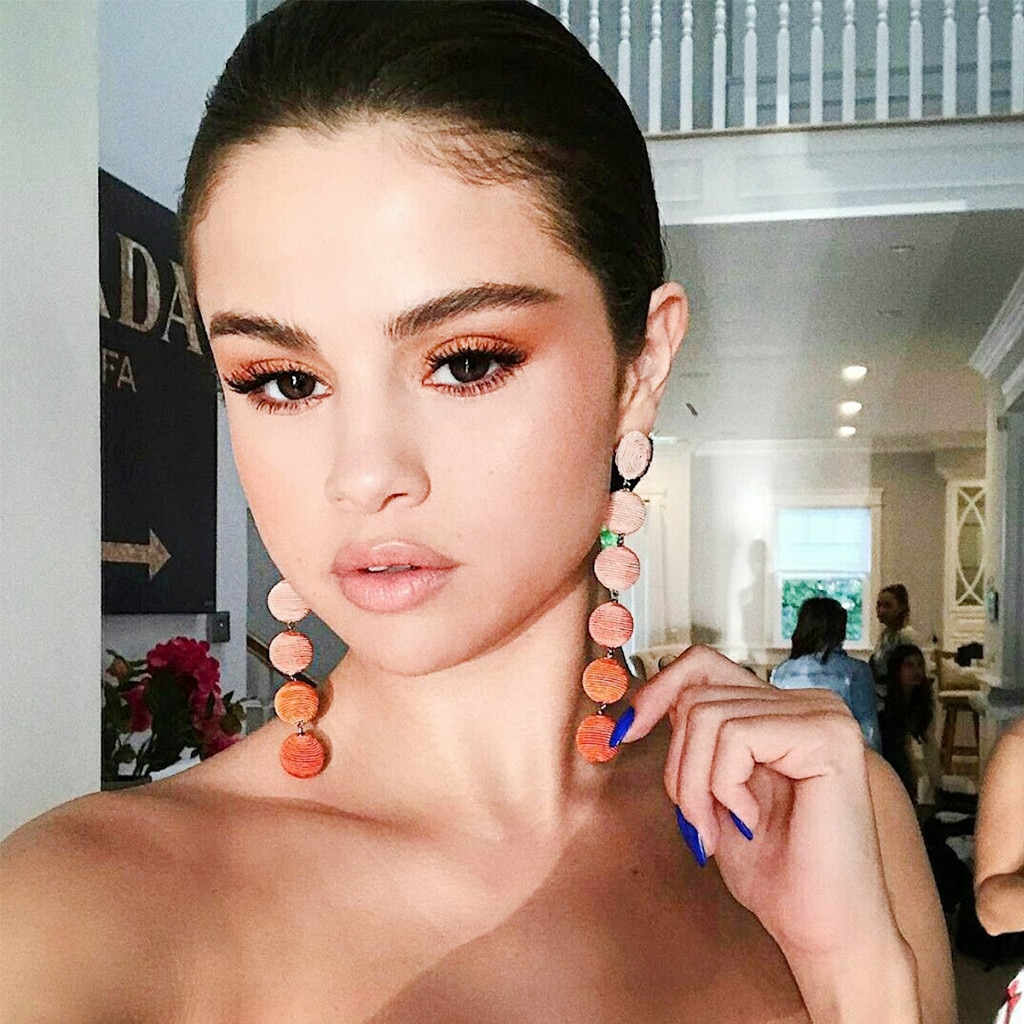 Ear candy is important.
Like clothing trends, jewelry trends ebb and flow all the same—in the plainest terms, flipping back and forth between dainty jewelry and bigger, more substantial hardware being the more popular. To no surprise (because once Selena Gomez starts wearing them, it's only a matter of time), statement earrings are back. And maybe even bigger than ever.

Stars like Kylie Jenner, Bella Hadid and so many other celebs have been rocking giant hoops every chance they get, but Selena's here to prove (with her Rebecca De Ravenel pair) drop earrings should not be overlooked. So take a page out of the Fetish singer's style book and get yourself a pair stat!
Whether you're headed to a red carpet, having dinner with friends or just looking to add a little personality to your daytime look, they work no matter the occasion—just match to your outfit and head out the door.

Shop the Look
The bigger and bolder, the better.