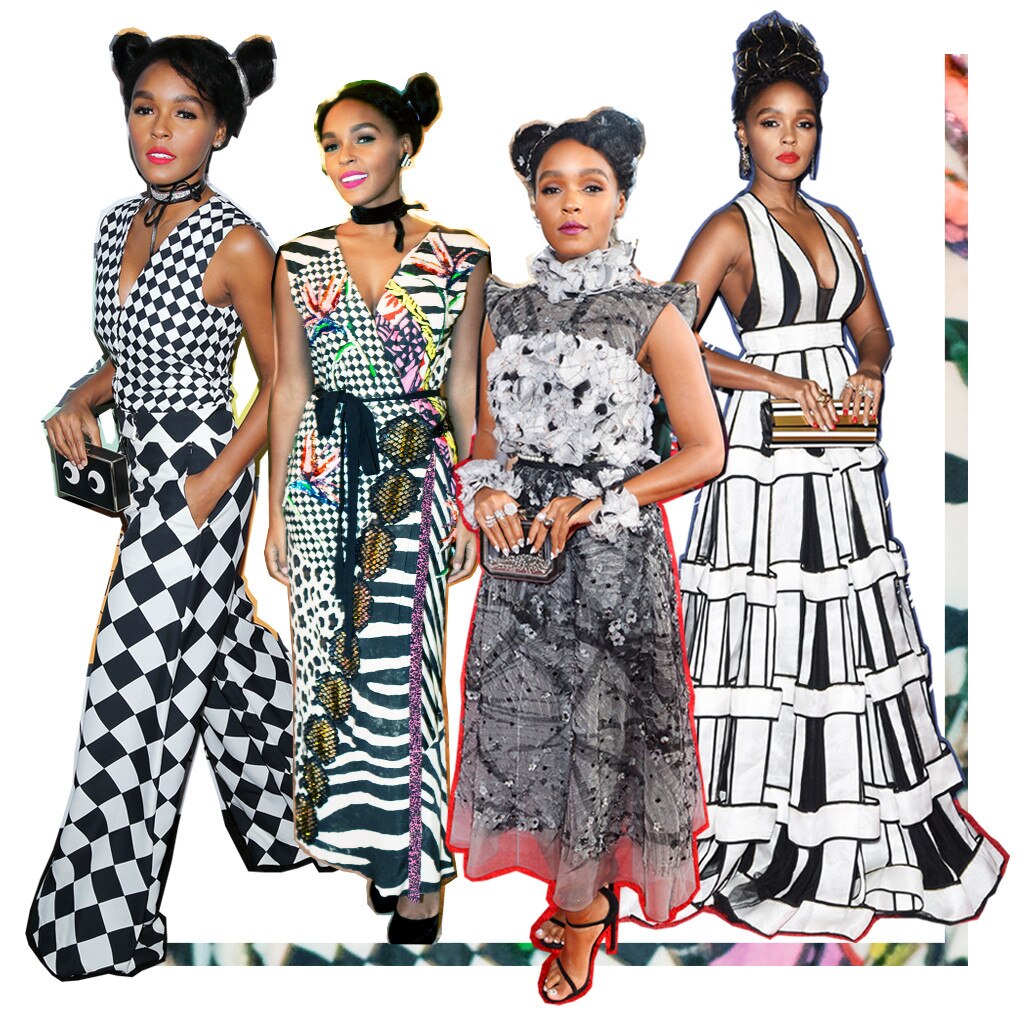 How would you dress if the world was watching?
Being a celebrity involves a daily rush of cameras and a schedule full of events. While many of us struggle to think of what to wear in the morning, celebs are thinking about what to wear on the red carpet. That's a lot of pressure and outfit planning. The solution: Stick to what works.

For Janelle Monáe, it's black and white. The songstress-turned-actress has turned two-tone patterns and eclectic flair into an iconic style. Until recently Janelle only wore suits, making her style an homage to her parents' blue collar jobs and her humble lifestyle prior to music. Now, with the release of both Moonlight and Hidden Figures, the star and her stylist, Maeve Reily, welcome dresses and separates into her attire.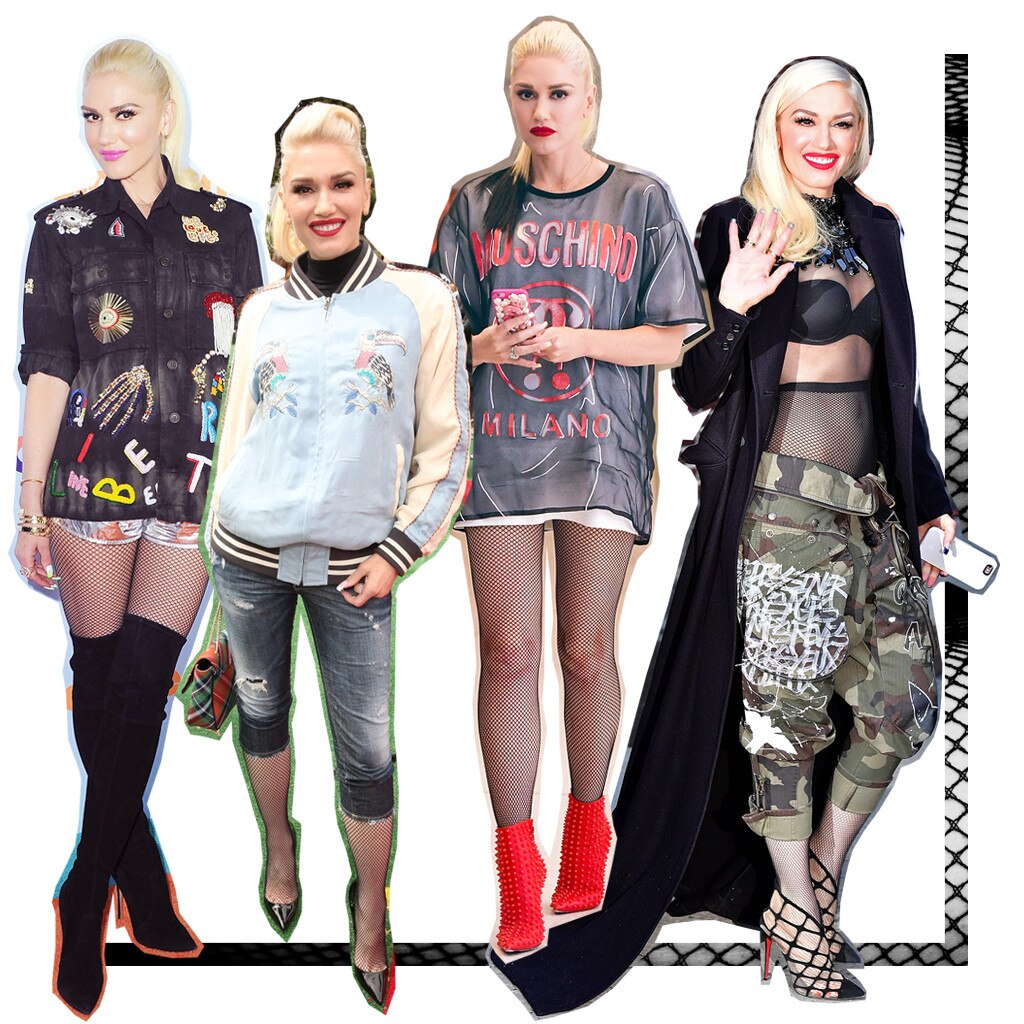 Gwen Stefani
is a prime example of a celebrity with well-developed style.
The Voice
coach has maintained her "cool factor" for over two decades as a both a musician and fashion icon—super impressive. Fun, funky and feminine, you can find jumpsuits, drop-crotch pants, high heels and overalls in her
L.A.M.B.
collection.
The pop icon proves that she can make anything look cool, including fishnets. Even though fishnets under jeans has gained momentum in celeb fashion, Gwen has been rocking this style for a long time, proving her trendsetter status.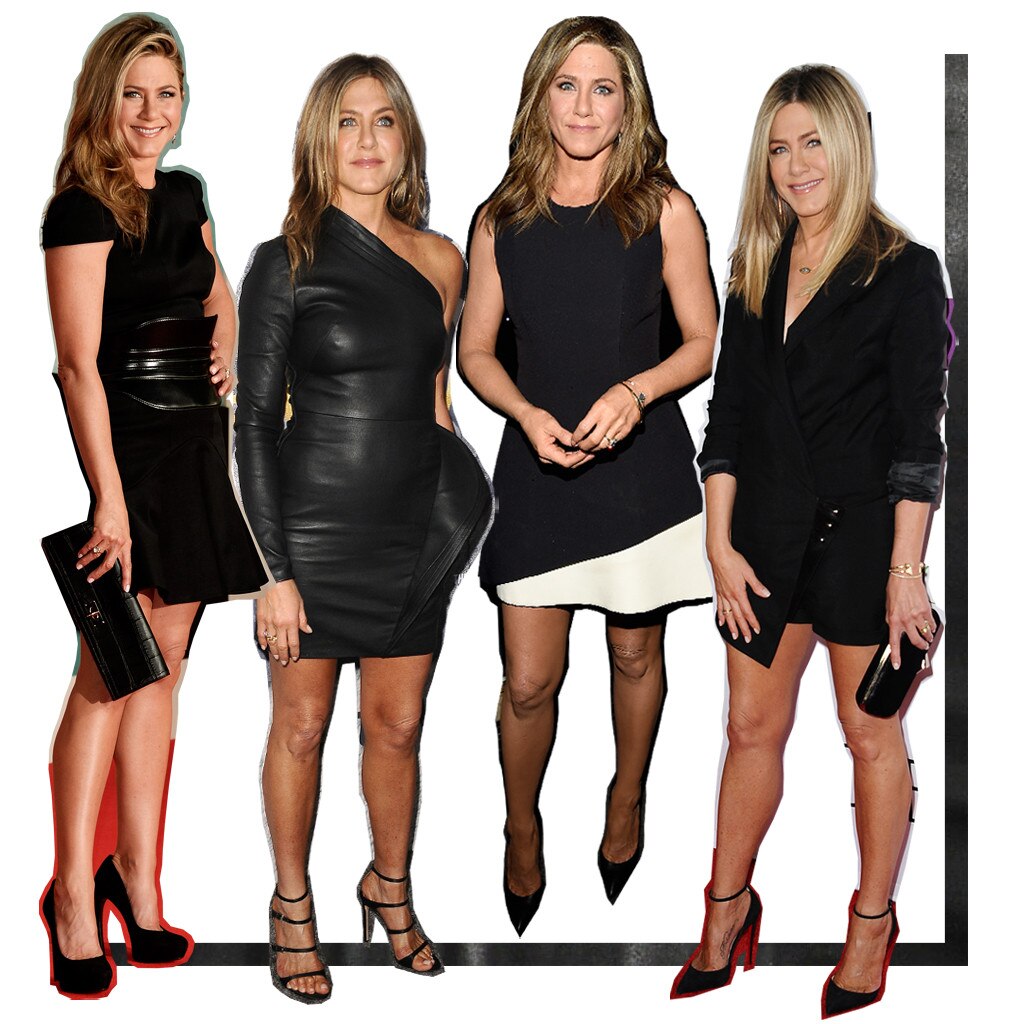 How many ways can
Jennifer Aniston
wear a little black dress? Based on photos from the last two decades, the options are endless. With her petite, yet fit frame, these dresses are flattering on her. The actress clearly enjoys showing off her legs, and these dresses make her toned legs the star. LBDs are also universally appropriate—the perfect go-to for any celeb with a full calendar.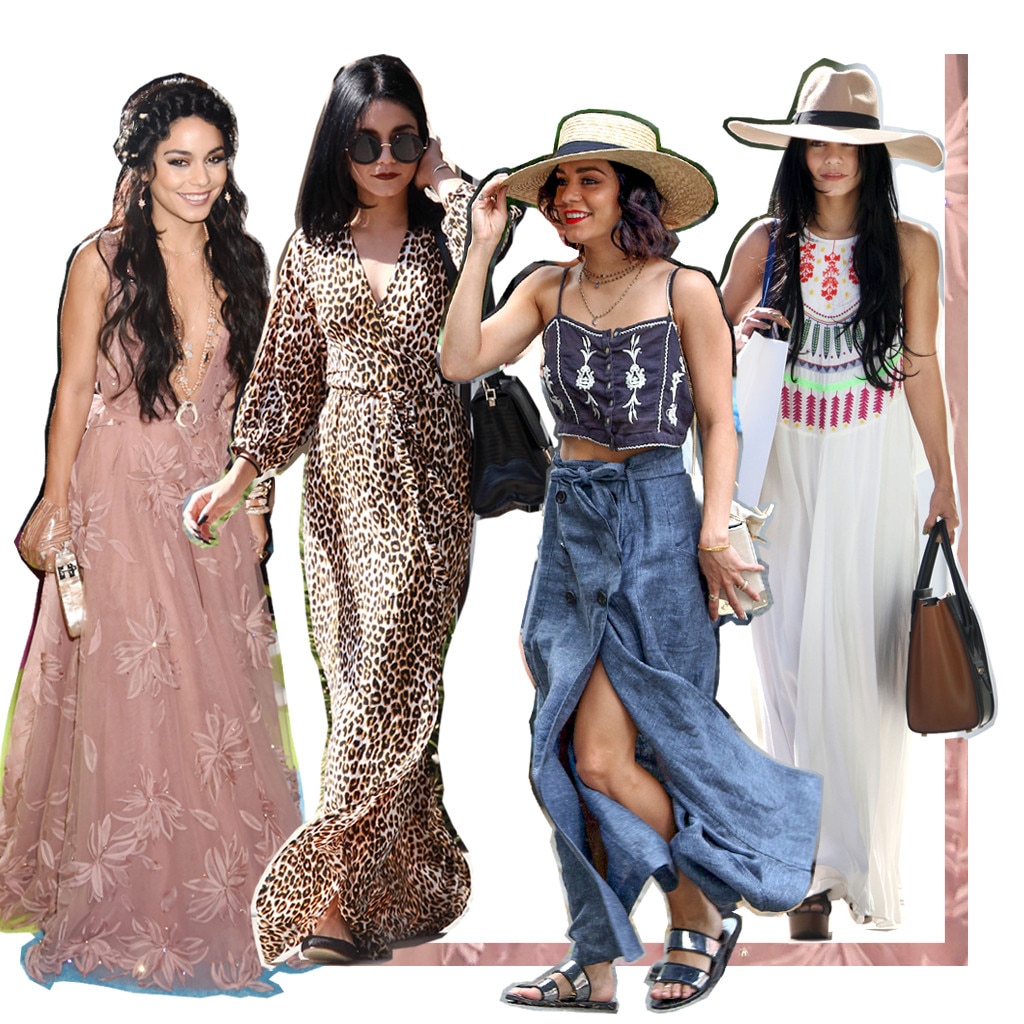 Vanessa Hudgens
is the queen of boho-chic. From paisley, tie-dye and floral prints to flower crowns, the actress takes her hippie influences everywhere she goes. Just ask her stylist
Natalie Saidi
, who supplies the actress with enough maxi dresses to fill Vanessa's heart's desire. This star continues to demonstrate how to elevate bohemian looks, from the flirty appeal of pink lace on the carpet to bold leopard print on a Sunday stroll.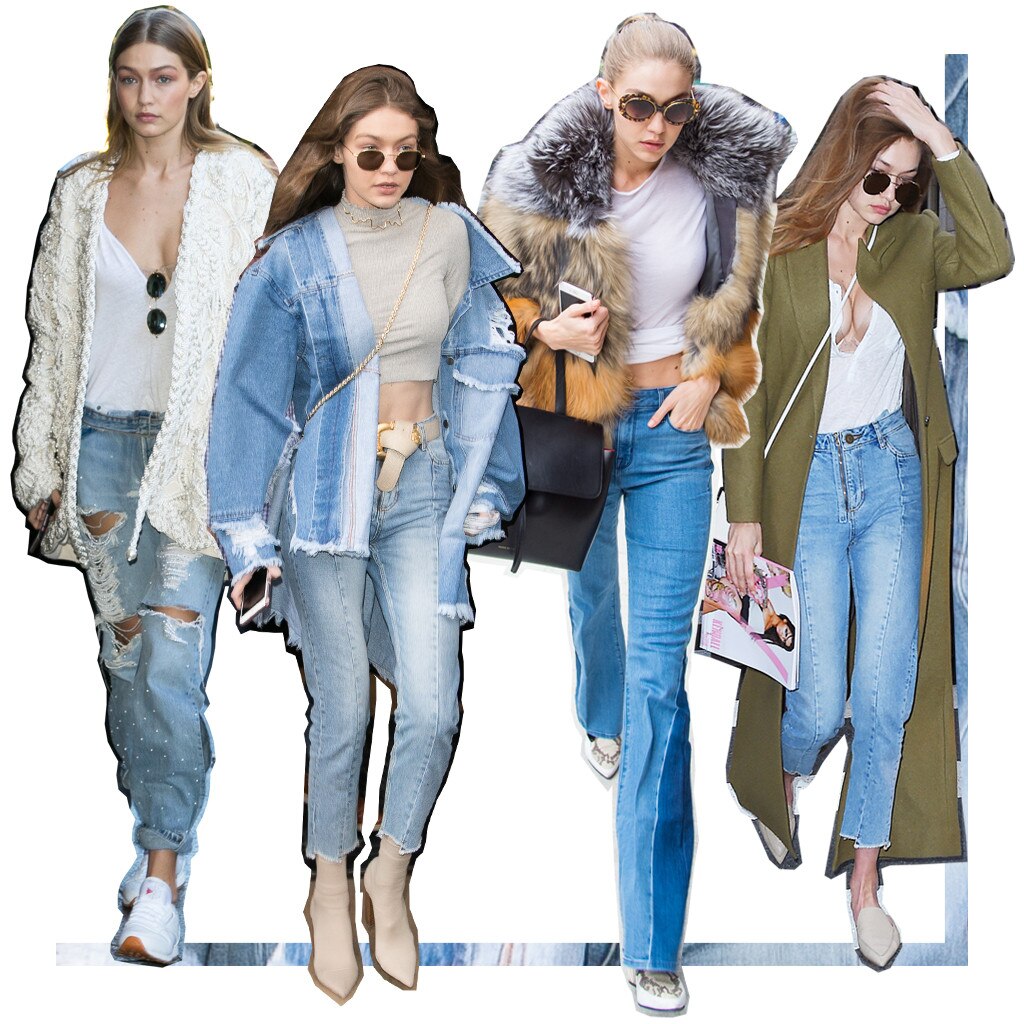 Gigi Hadid
doesn't live a normal lifestyle per se, but you would never know that if you saw her walking down the street. The fashion icon's day-to-day uniform consists of a basic tee and jeans, paired with sneakers and an eye-catching coat. From relaxed, ripped denim to classic, straight-leg jeans, she's constantly changing the hue and fit. There's one thing that remains the same: the waist line. When this celeb pairs her mid-waist jeans with a cropped top, her abs become the star, and we're reminded that she is, in fact, a supermodel.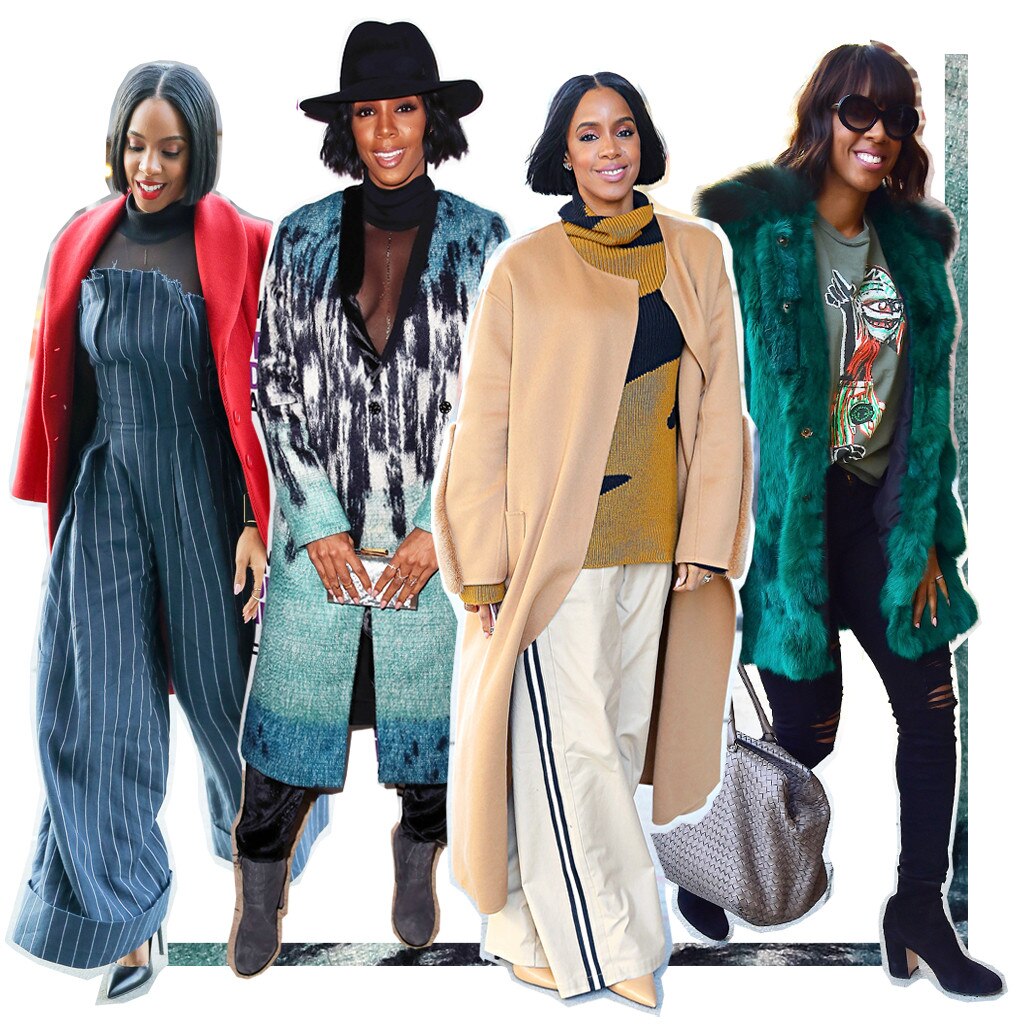 Kelly Rowland
goes big in her street style with statement coats. With a little help from celebrity stylist
Ade Samuel
, the
Chasing Destiny
coach consistently opts for oversized outerwear in brilliant hues and patterns, paired with larger-than-life pants. It's a unique combination that complements Kelly's signature bob and demonstrates her trendsetter status.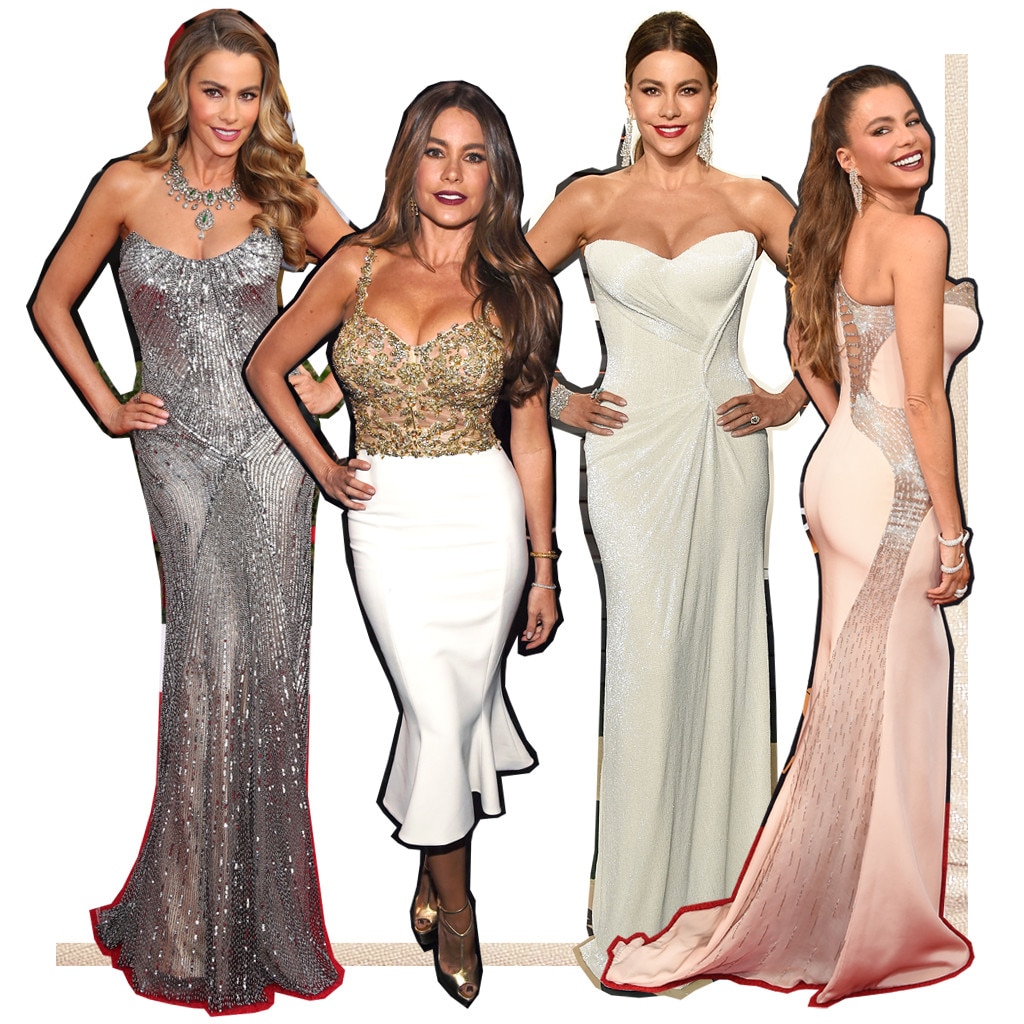 Sofia Vergara
has clearly found a dress silhouette that fits her curves, pushing her onto the "Best Dressed" list on numerous occasions. The strapless gown is form-fitting at the waist and hips, yet drapes down from the top of the legs for an elegant finish. There's no doubt that this sultry option complements the actress' bangin' figure, but we're excited to see other silhouettes in her fashion future.
Have you cracked the code?