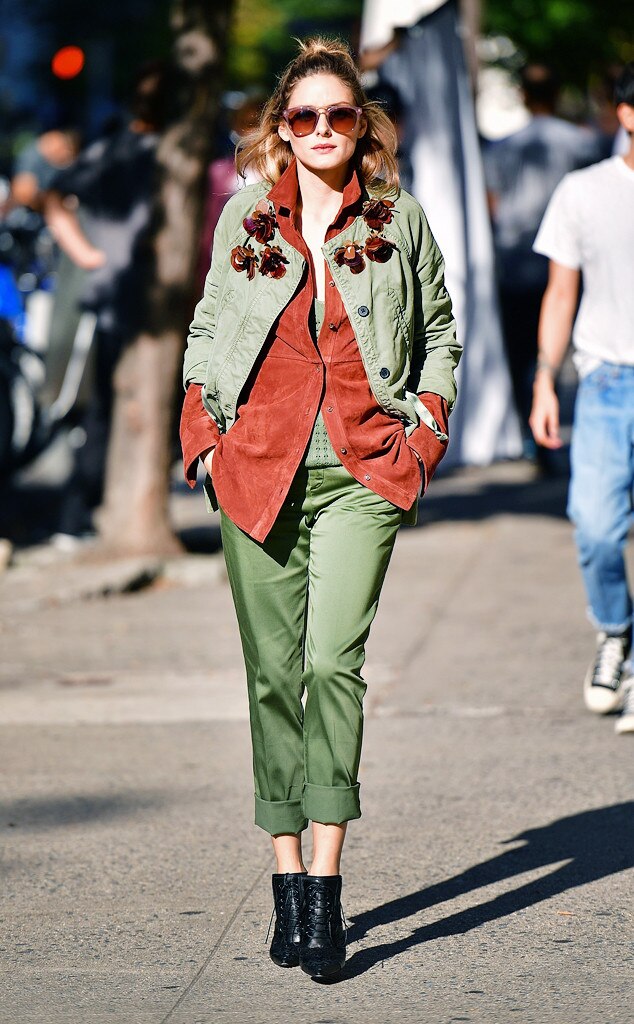 News flash: Cargo's are on the rise in a major way.
Looks like chinos are the new It pant to wear this spring (sorry, denim), according to style stars like Gigi Hadid. Unexpected, right? Turns out, the twill trousers are actually pretty cool...when worn correctly.If you're wondering how exactly to give khakis a more badass, more current update, the key is to add something sporty to your look Toss a pair of sneakers and a backpack into the mix and you've got yourself an unexpected outfit with more attitude than ever.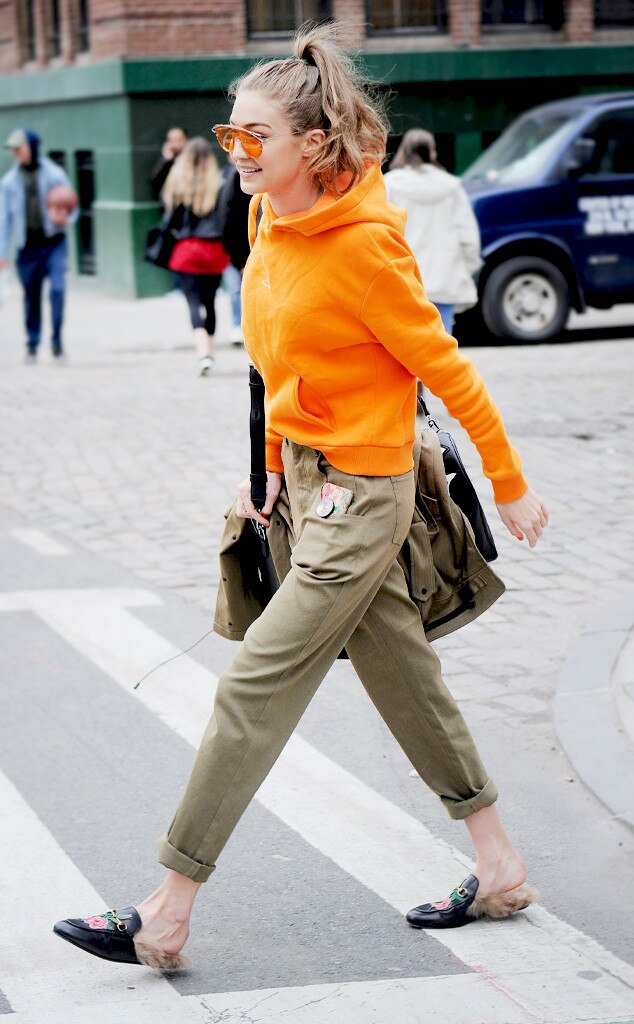 If your style leans (or the occasion calls) for a look that's a little less edgy and a lot more polished, Olivia Palermo 's got you covered. Style your chinos like a suit, in head-to-toe olive or camel, giving the illusion you're rocking an office-ready two-piece. Pro tip: While you do want your pants and jacket to match, play with different textures and color intensities like Olivia.



Jennifer Aniston's taking a more upscale casual approach in wedges, a white tank and a belt. It's the perfect weekend look—one that can take you from the grocery store to brunch with friends. Take the look up one more polished notch by swapping your crossbody for a satchel.
Ready to give chinos a shot? Check out the below picks!

Shop the Look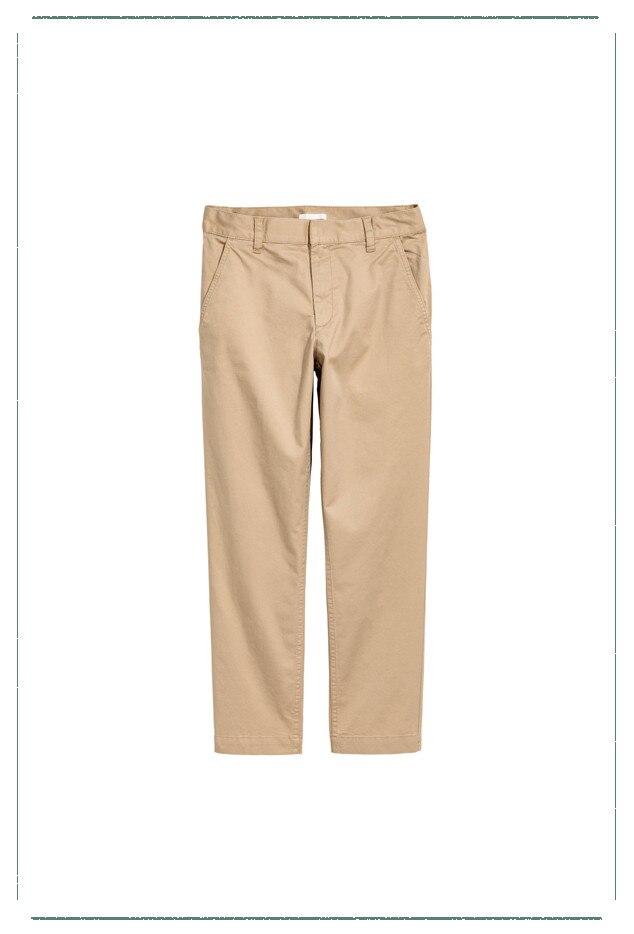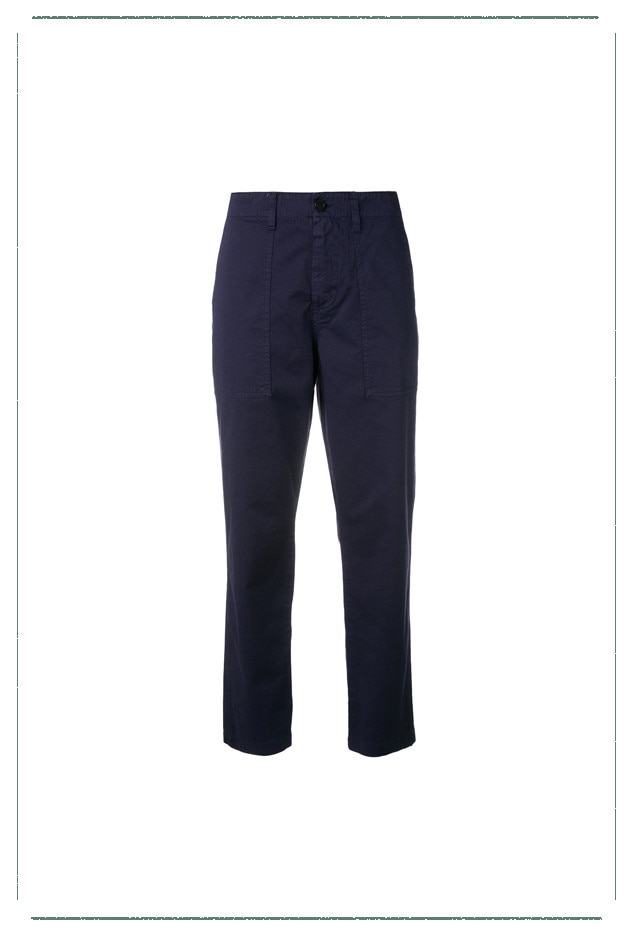 Ditch your denim for something new this spring.