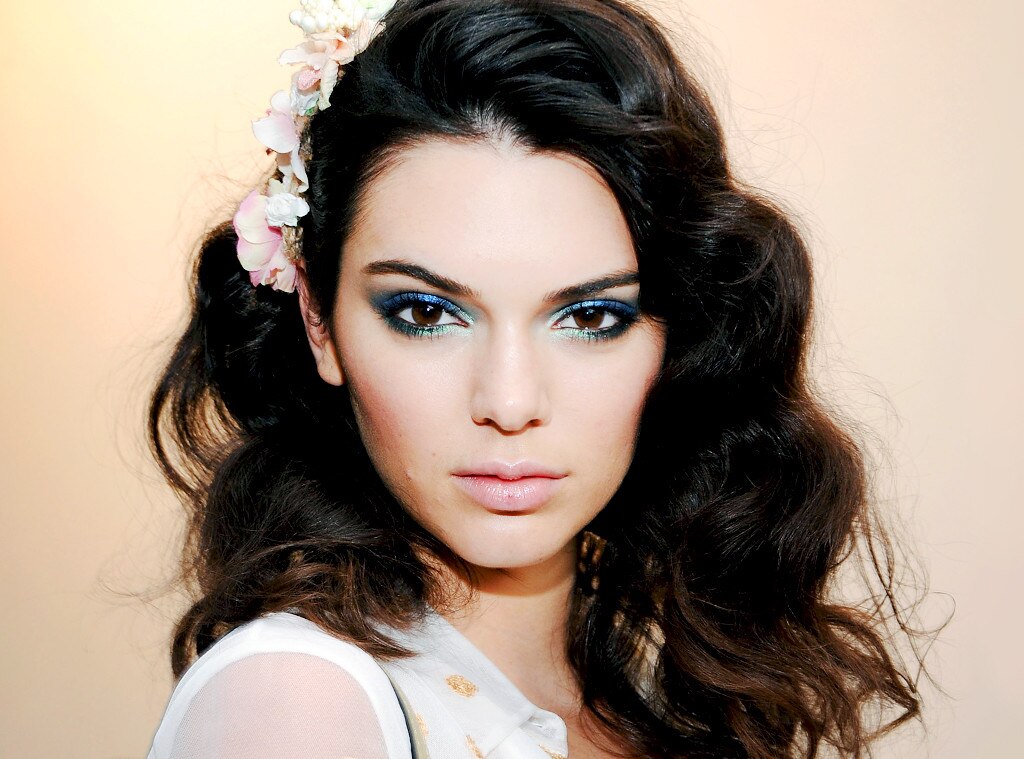 Festival season is basically here, and if you want to stand out, you better have a few badass beauty looks at the ready.
The colored eyeliner trend is going strong. You, however, want something a little more out of the box to personalize your 2017 desert beauty look. Enter: mermaid eyeliner—the celeb way to wear multicolored eye shadow as liner. Kendall Jenner is wearing hers on the top and bottom lash lines, but for Coachella, try it just along the lower half for a more approachable real-girl take.
To create the look, celeb makeup artist Laci Hill utilized a few shimmery shades from Kat Von D's Metal Matte Eyeshadow Palette, but any vivid eye shadows you've got will work perfectly.



"It's not about matching colors; contrast is key. To achieve that unicorn-mermaid look, mix it up like we did here with mismatched shades of blue, green and purple," she explained. Once you have your shadows selected (three to five options is ideal), simply start from the inner corner of your eye and work your way out.
Pro tip: Leave the top lid totally bare to let the bottom lash line shine. "If you feel really attached to eyeliner, you can do a thin black line along the top, but that's really all you need," explained the expert.



Now onto blending! For all the pro's tips on flawlessly applying the look, watch the video below!



Desert parties, here you come!
Model's Outfit: Dress by JD Luxe; Necklace (in hair) by Lili Claspe, Body Chain by Lili Claspe