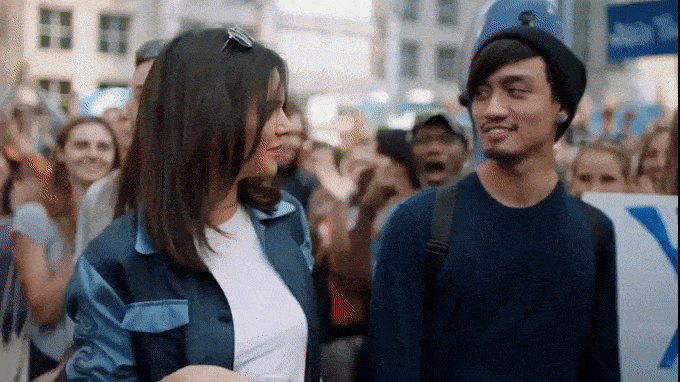 Pepsi is canning this commercial.
Amid backlash for its newly launched "Live For Now Moments Anthem" ad starring Kendall Jenner, the beverage brand has announced plans to pull it and halt any further rollout.

"Pepsi was trying to project a global message of unity, peace and understanding," the company said in a statement issued Wednesday. "Clearly we missed the mark, and we apologize. We did not intend to make light of any serious issue. We are removing the content and halting any further rollout. We also apologize for putting Kendall Jenner in this position."
The original spot depicted the reality star partaking in a outdoor photoshoot while a group of protesters marched by her on the street. After she joins the group, she gives a Pepsi can to a police officer standing guard as a symbolic peace offering and he accepts, inciting a cheerful celebration.
However, many did not respond positively to the commercial, calling it insensitive to the current political and racial climate, and claimed it trivialized the resurgence of protests around the world.
By late Tuesday, Pepsi reacted to the criticism with a statement. "This is a global ad that reflects people from different walks of life coming together in a spirit of harmony, and we think that's an important message to convey."
However, less than 24 hours later, the company revealed their decision to remove the ad altogether.