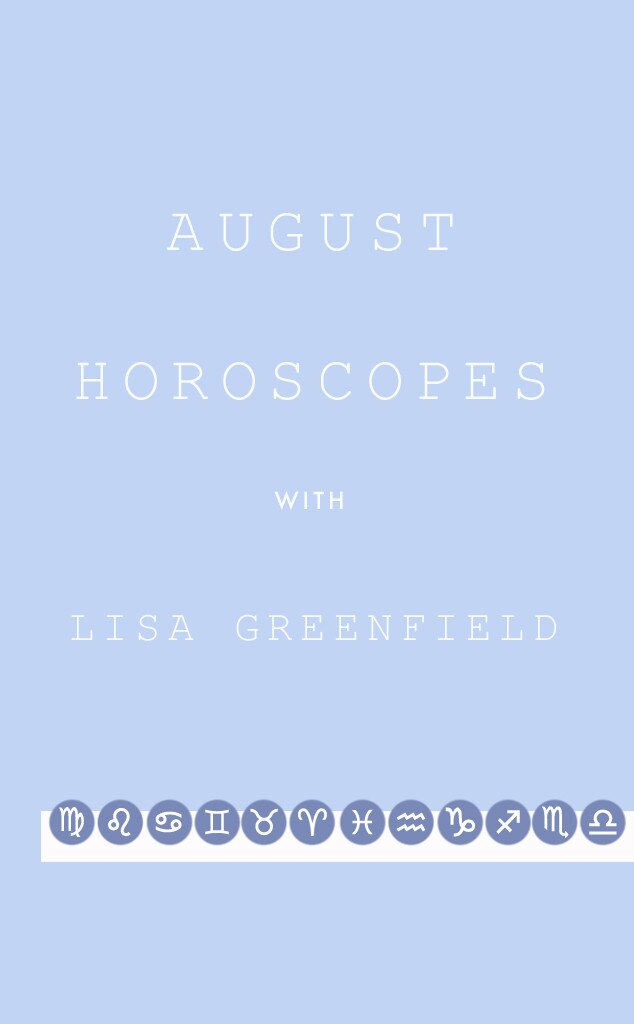 As summer '17 comes to a close, it's time to start thinking bigger picture.


According the spiritual adviser Lisa Greenfield, this month will truly ask you "What's your style?" It's beyond the clothes you wear (although they play a significant role). The Mercury Retrograde and Eclipses of August will push us all to question our norm and express a new side of ourselves. For some, it's a quiet inner shift. For others, it's a massive tidal wave of boundary testing.

Acing August's trials includes figuring out what makes you come alive and expressing your truest self. A great way to do this: add something new to your wardrobe.
Check out horoscopes below!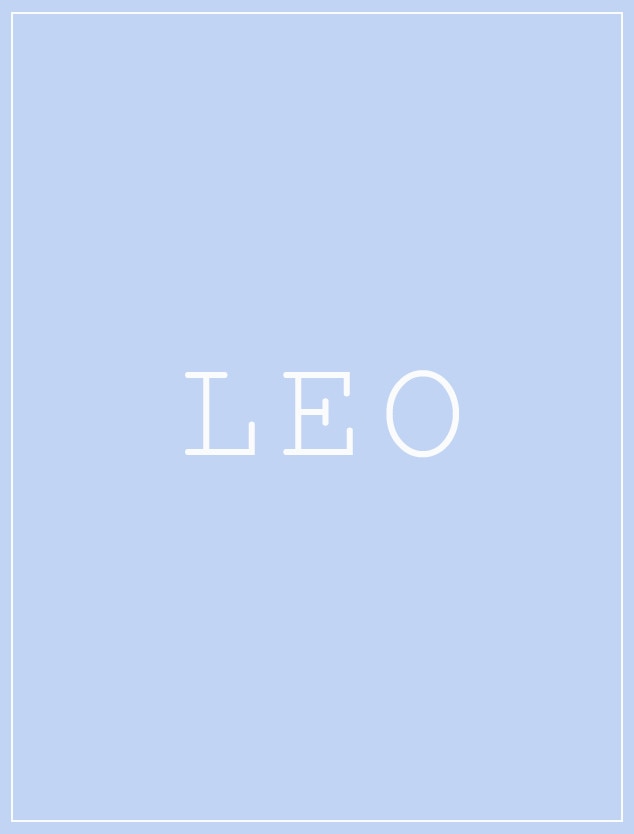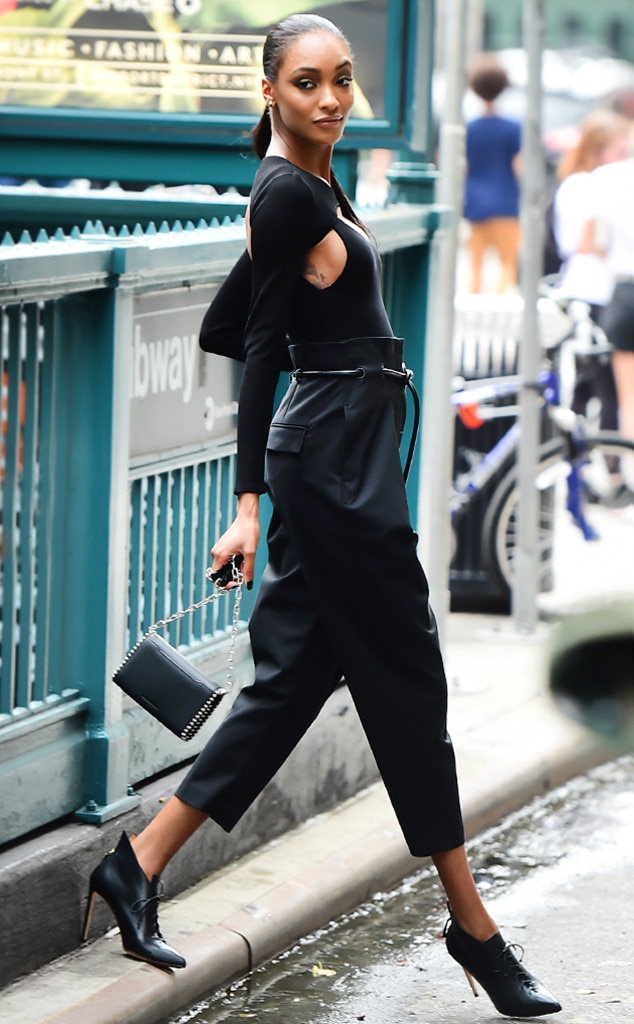 Fortunata / Splash NewsRaymond Hall/GC Images
Leo
You may feel pretty comfortable with how and where you shine in the world, but you have more to discover. Mercury Retrograde says dig deeper and look at your shadow and your ego. Here's a secret: You're magnificent even when you are selfish, thoughtless and a little careless with other people. So own your dark side with a black ensemble like
Jourdan Dunn
's to show your courage. That's your best gift, never mind that it comes with flaws. So wear your whole self with pride and use fashion to make a fabulous statement.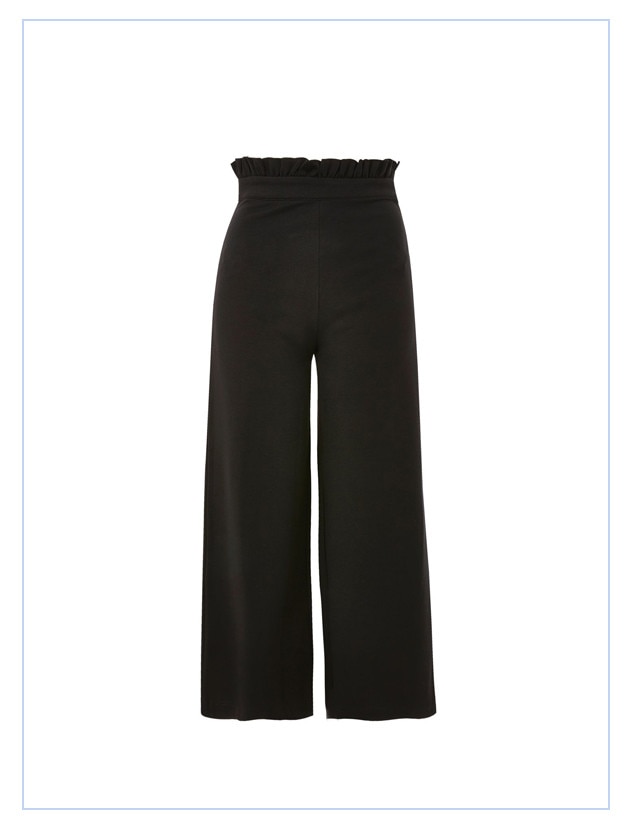 TopShop
Ruffle Waist Ponte Trousers, $50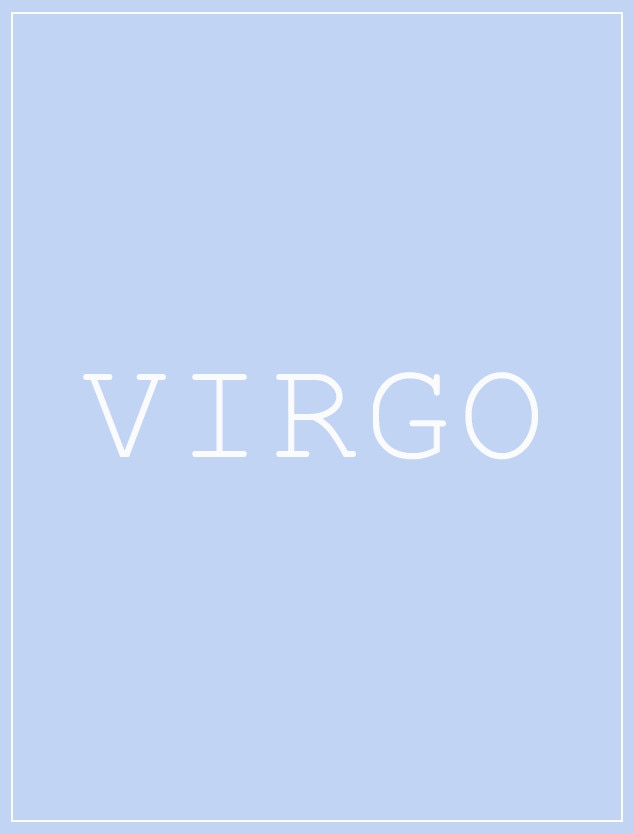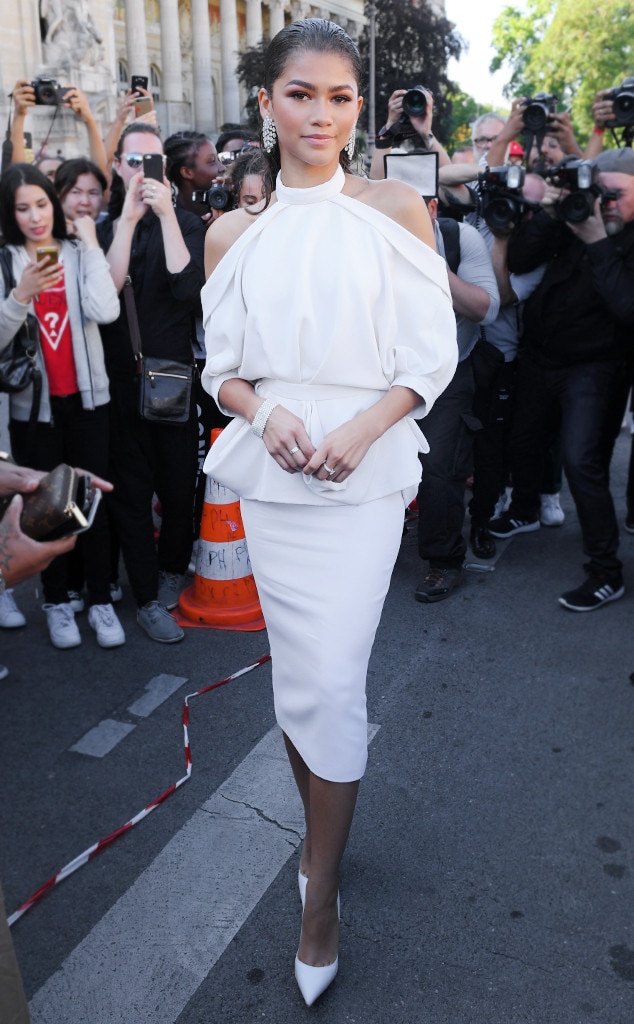 David Fisher/REX/Shutterstock
Virgo
Your inner critic is going to get a public airing, so understand that judgement of yourself and others are merely the starting point for improving your relations with others. The trick is to add compassion and empathy. So take a good look at your magnificent body, just as it is and find something that shows off the part of you that makes you proud, like
Zendaya
in her off-shoulder stunner. It will remind you to start off your improvement process by appreciating what's there first.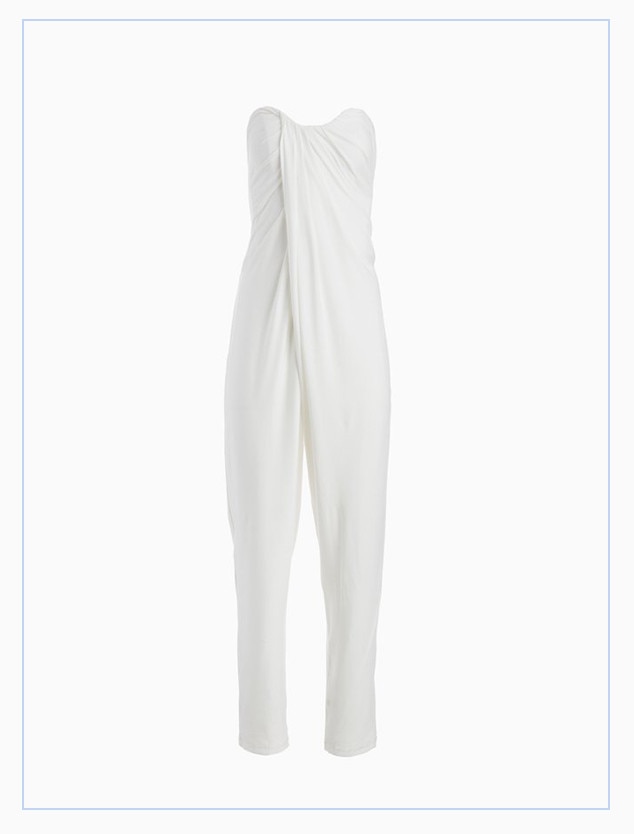 Chris Gramer
Strapless Draped Jumpsuit, $366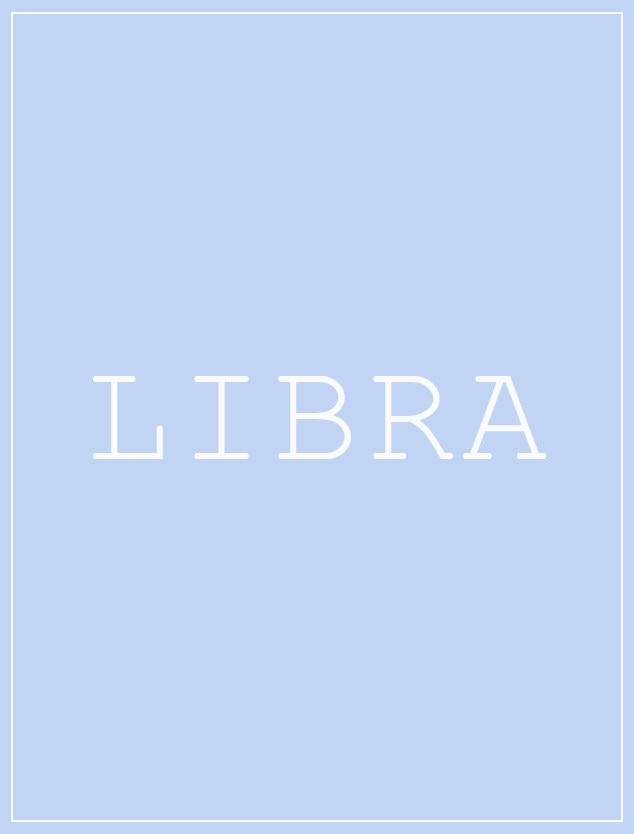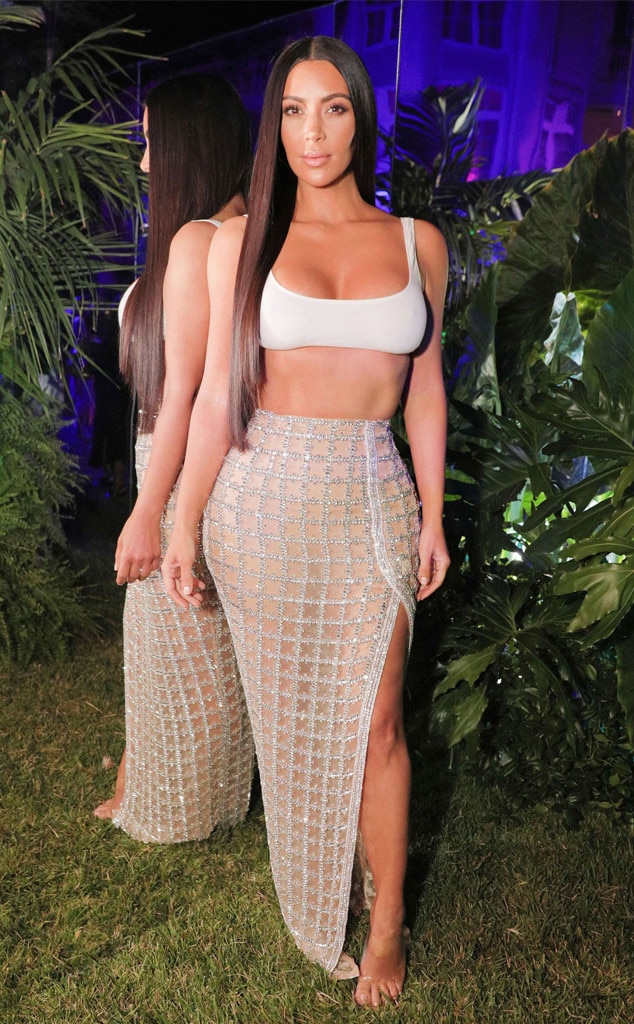 Matteo Prandoni/BFA/REX/Shutterstock
Libra
You are a star this month! You've got so much going for you. Your hard work is paying off with some inspired moments. Don't be too quick to push back any surprises. You have to believe in magic in order to see the magic around you. So let yourself be lit up with possibility and don't get too caught up in in planning. Find something to channel your inner goddess like
Kim Kardashian
's glittering skirt and wear it to remind you that dreams really do come true.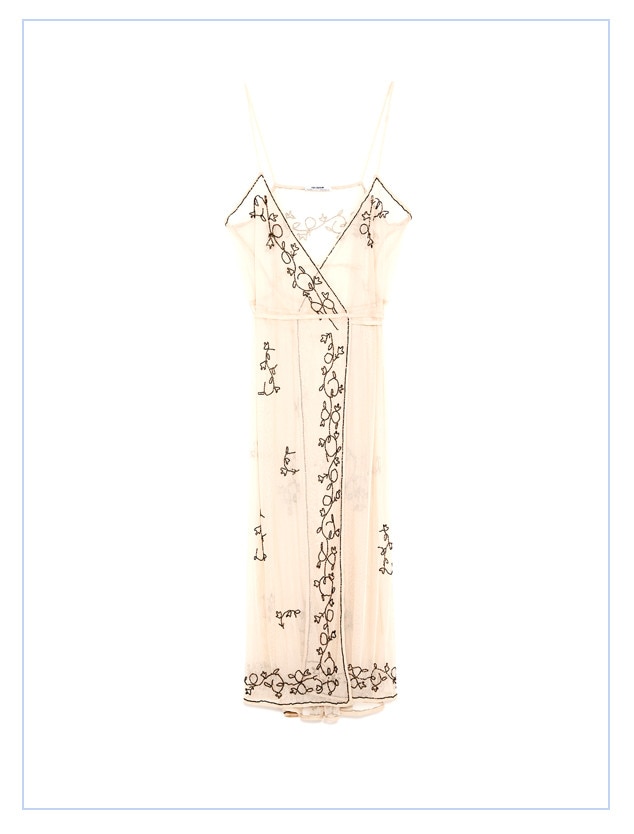 Zara
Beaded Dress, $69.90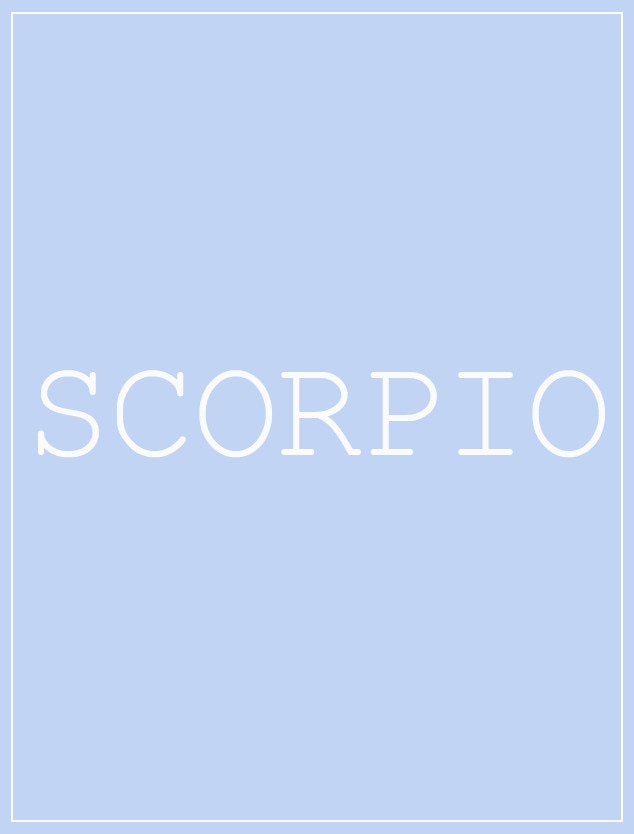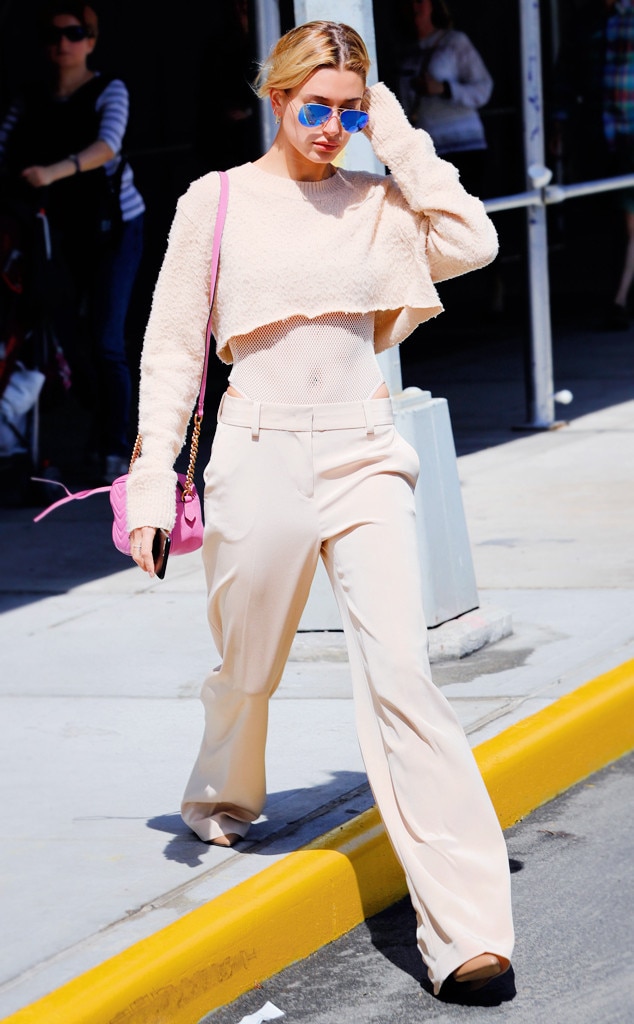 Gotham/GC Images
Scorpio
Pace yourself! Good luck is headed your way by the end of the year. In the meantime, you need quiet time to dig deep and discover hidden facets of who you are. Once you get up close and personal with the most true you, you can start really expressing yourself. It's not a quick process, so choose one simple to reveal the new you. The world will see just how much light there is in your dark depths. A subtle pop of color like
Hailey Baldwin
's perfect pink purse against her neutrals align with your coming-out phase.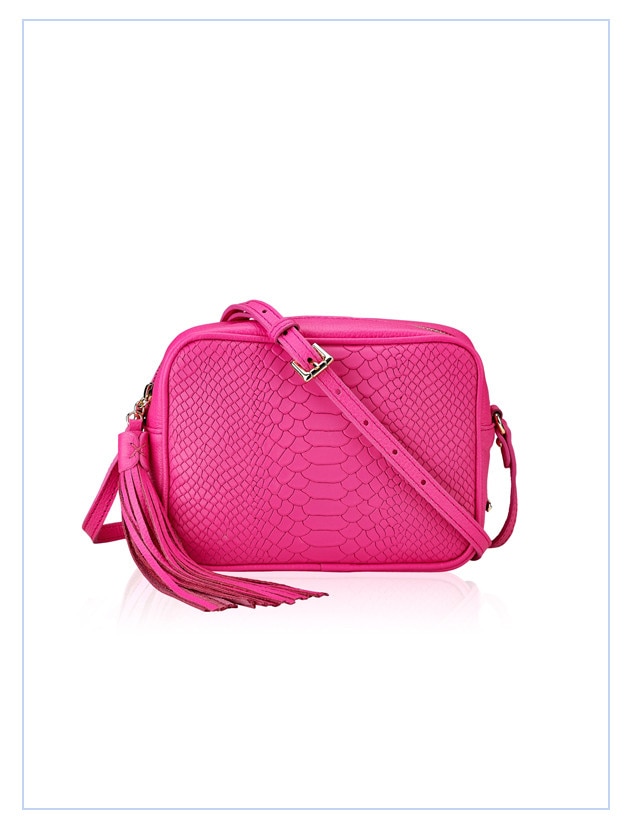 Gigi New York
Madison Crossbody In Hot Pink Embossed Python, Now $102.50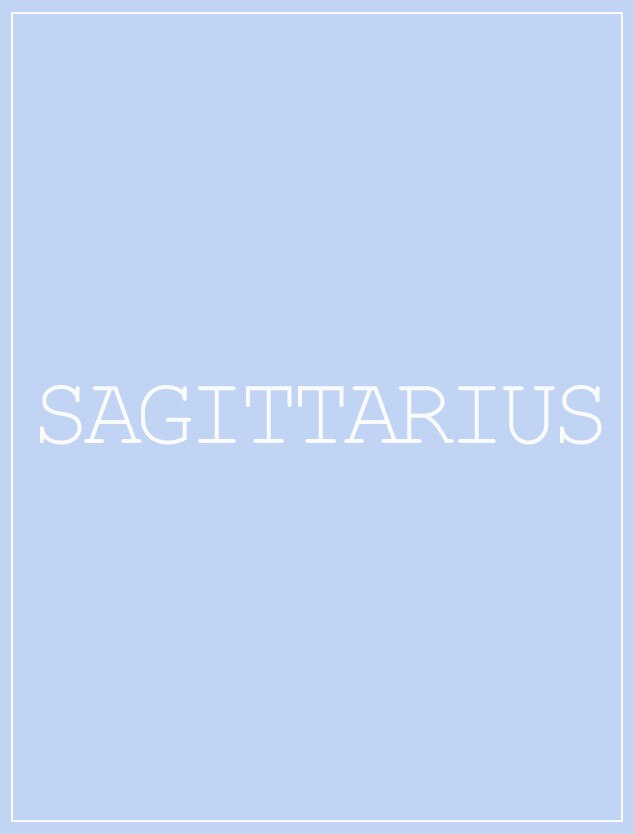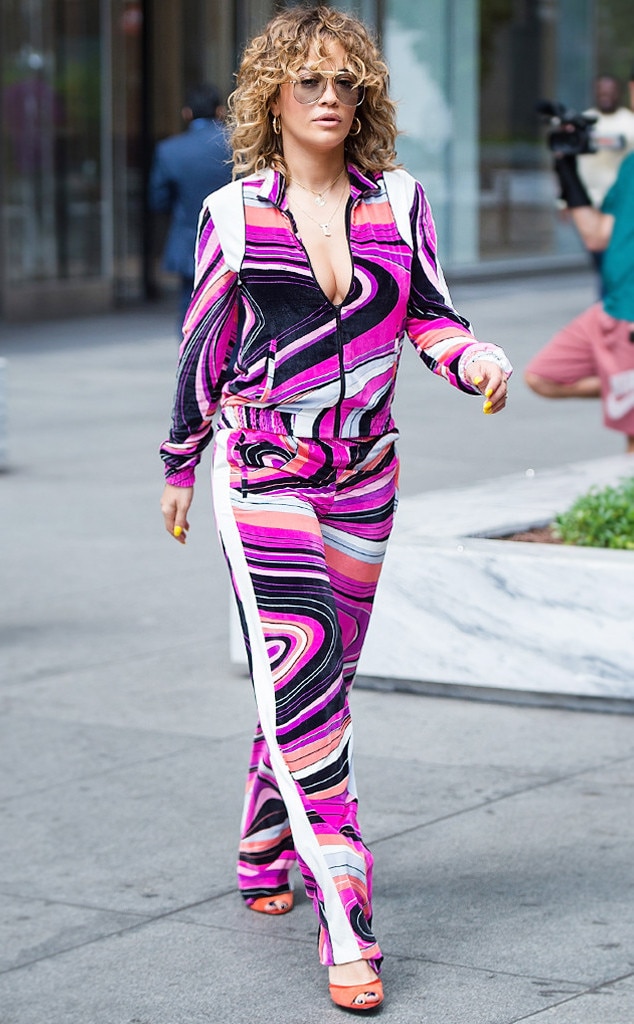 Gotham/GC Images
Sagittarius
My wandering one, you've got electric changes pulsing through your veins this month. There is good news headed your way and you'll want to celebrate in style. Don't shy away from your unmistakable radiance. Be bold with it like
Rita Ora
! Just keep in mind, this is a bumpy month for some of your friends and family so be thoughtful about how you share your good mood. A little consideration goes a long way. You'll find yourself spreading good vibes, instead of making enemies out of those stuck in a painful moment.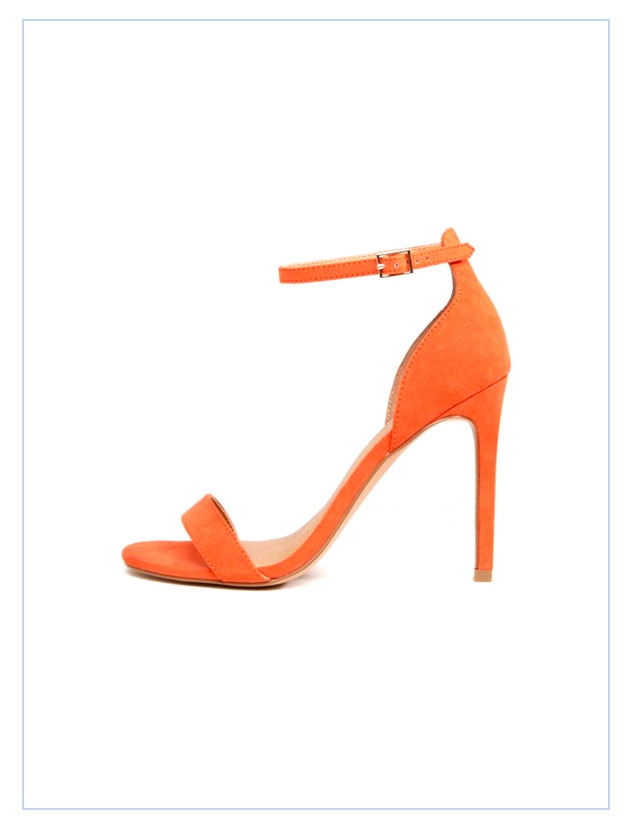 Asos
HANG TIME Barely There Heeled Sandals, $40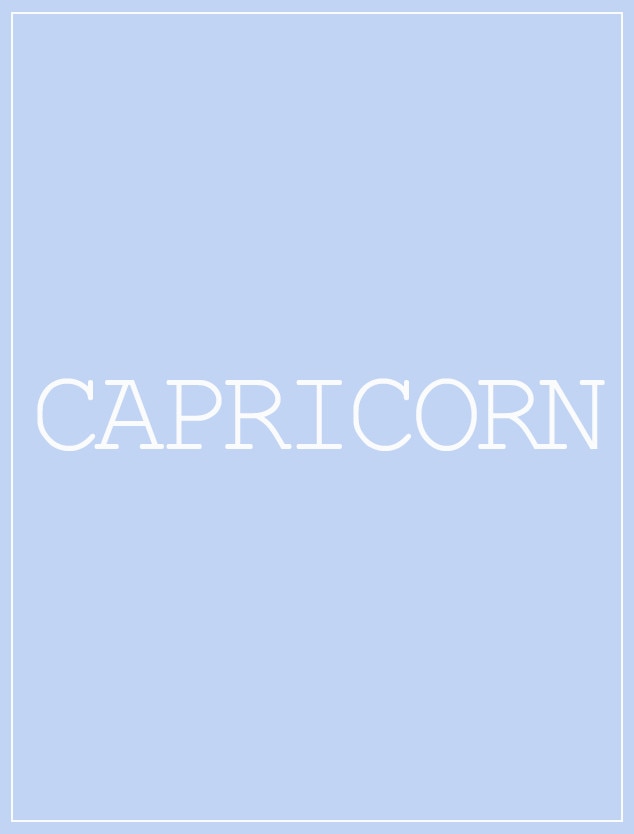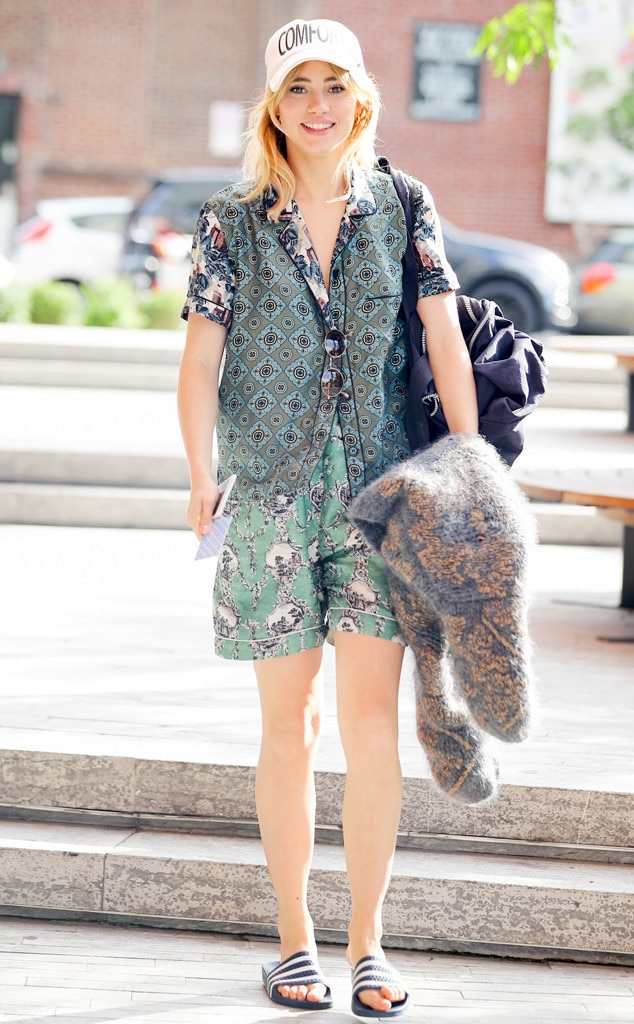 Felipe Ramales / Splash News
Capicorn
Define your style with courage. You are going to need to pick your way through some challenging moments. If you can let go of the ego's demand for perfection, you can let go of all that control and instead trust yourself moment by moment. If you let yourself have moments where you don't have it all together you may find there's a lot more support for you than you ever knew. Your friends won't think less of you. They will only love you more once they see that you're human too. Get comfortable like
Suki Waterhouse
. Perfection is boring, after all.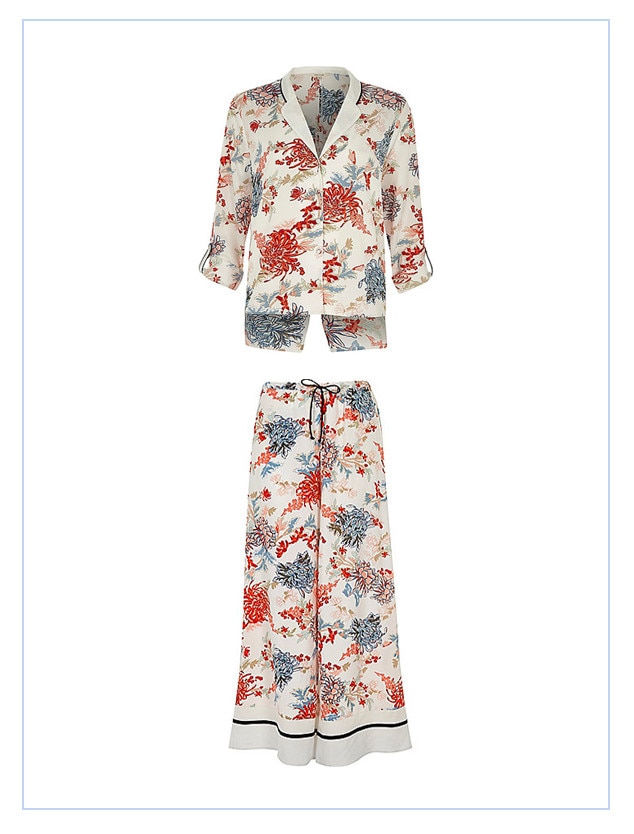 River Island
White Floral Print Split Back Pajama Shirt, Now $20; White Floral Print Split Back Pajama Pants, Now $20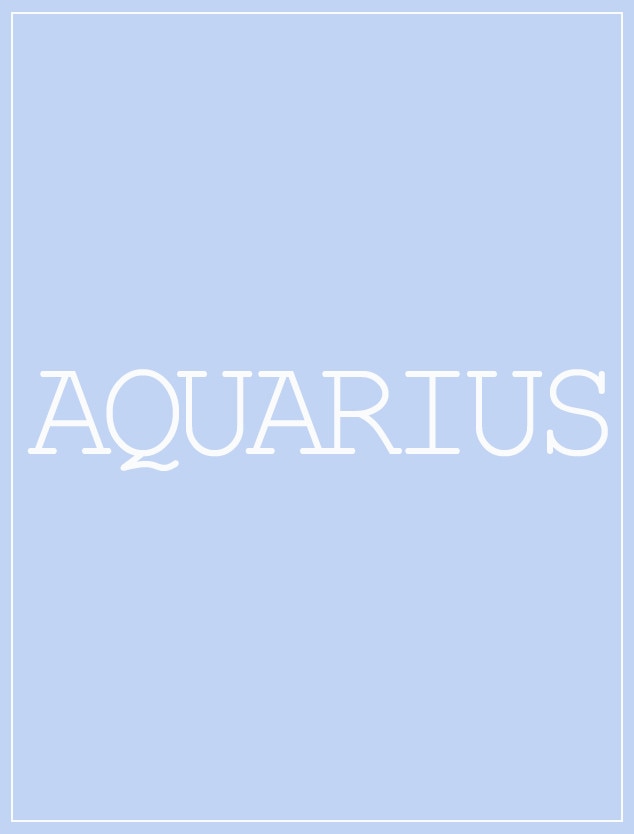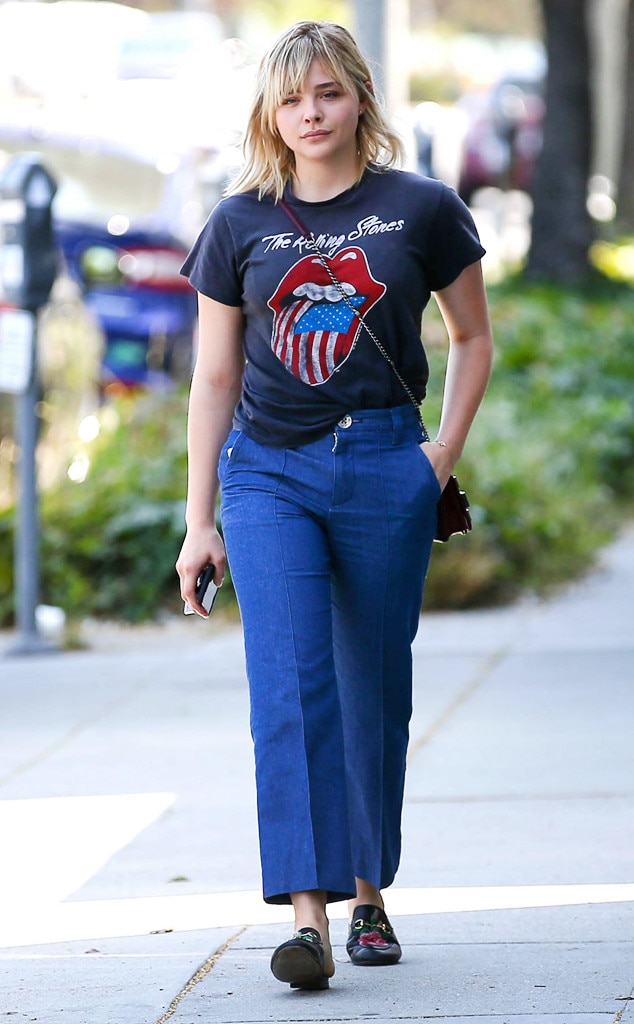 SMXRF/Star Max/GC Images
Aquarius
You've got to feel your way through this month, and warning: your logic is going to mess you up every time. Practical has a place only after your heart chooses what is right for you. You're rational, we know. It's going to take some serious support to help you let go. Put on your favorite T-shirt like
Chloe Grace
to remind you to relax. You've got so much more to offer the world when you let things play out.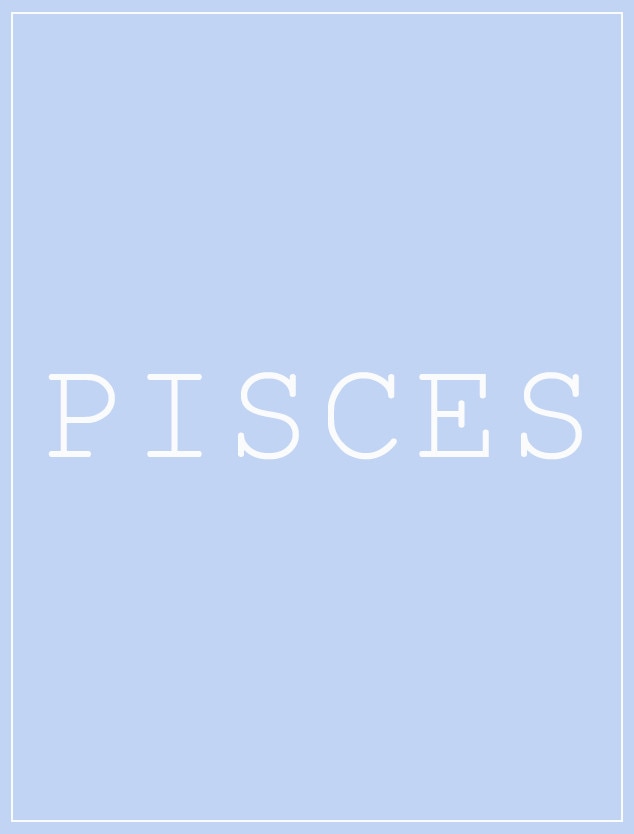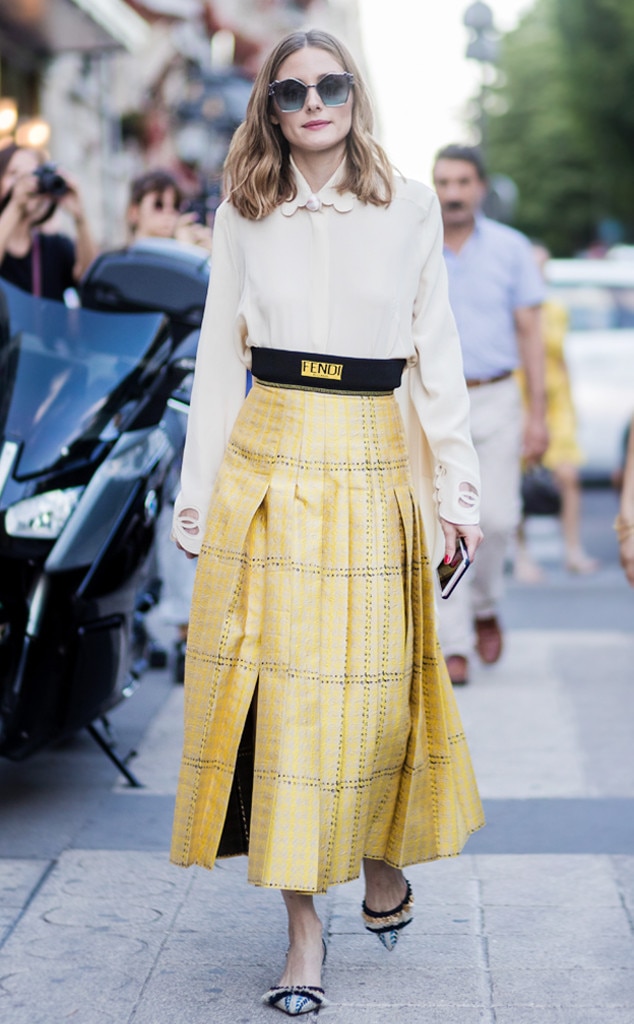 Christian Vierig/Getty Images
Pisces
There's good news and bad news. Bad news first, you're going to have to be patient for the things you really want. Mercury Retrograde wants you to stand up for yourself more than once and practice, practice, practice. The good news is you are going to have some wonderful support to help you get through the frustration of people testing your boundaries. In fact, you may find yourself having some fun in the sun once you stand your ground with those you hold dear. Put on sunglasses like
Olivia Palermo
to express your faith in the brightest possible future while seeing the next step in soft light.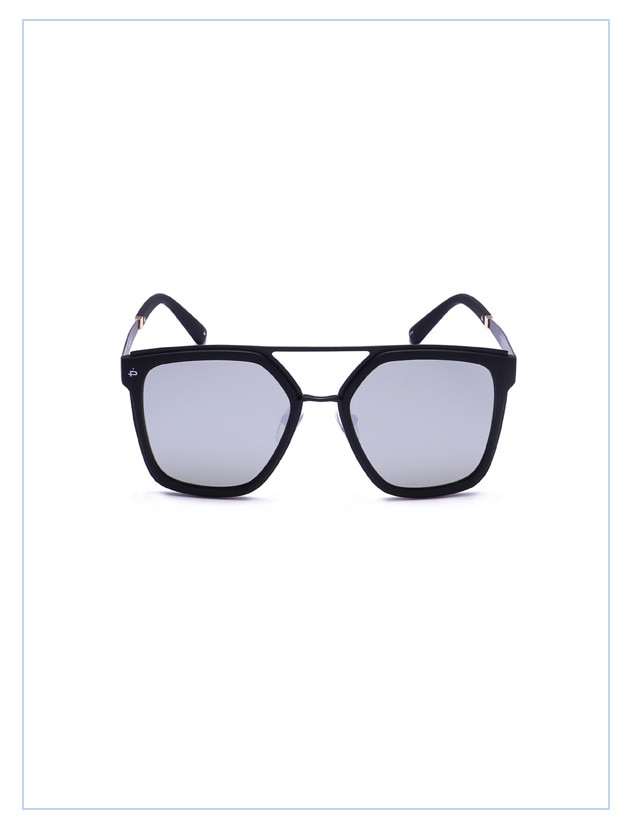 Privé Revaux
The Bomb Sunglasses, $29.95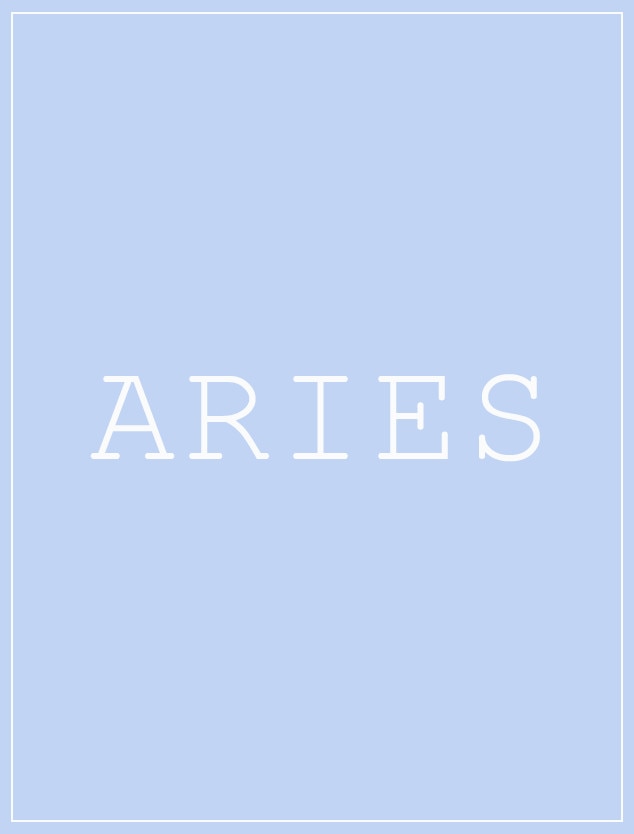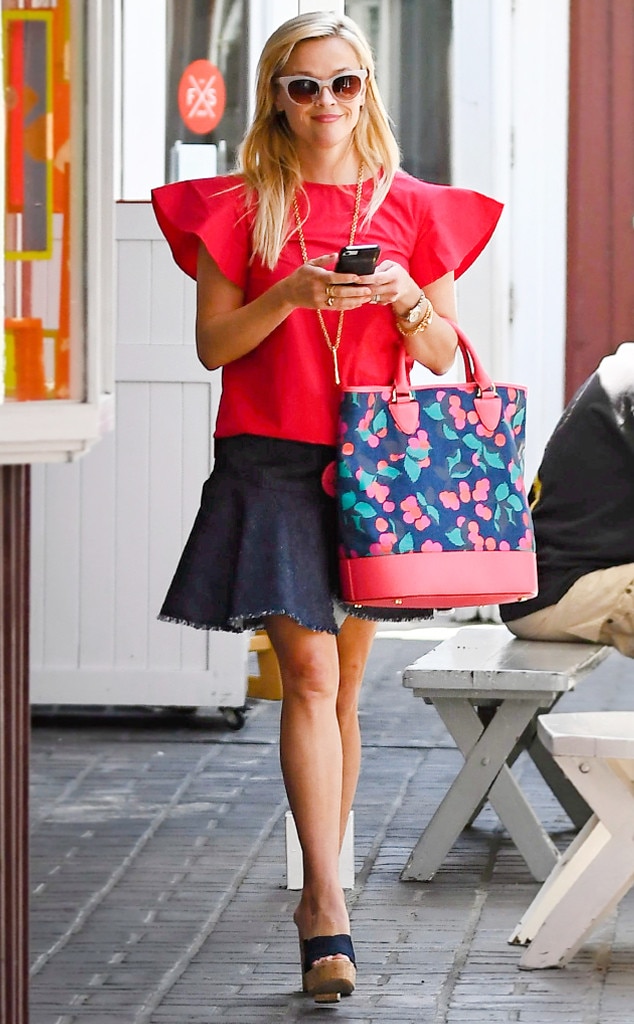 Stav/Bauer-Griffin/GC Images
Aries
You're breaking down barriers and opening up new chapters in your life! In fact, a fresh start all the way around is at hand. It's a month to add some pop to your style. Go bold, because there is no hiding all the changes in your world. A new wardrobe may be in order--one that's more suited to the life you have opening up in front of you. You'll discover hidden facets of you to your delight as well as those around you. Red, orange and yellow are the perfect colors to make your smile even brighter. Wear it proudly like
Reese Witherspoon
!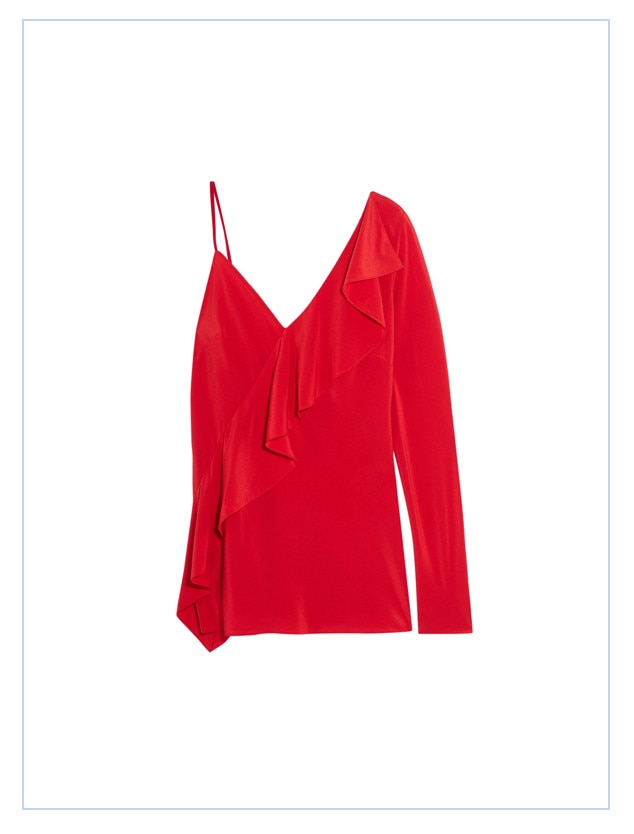 Diane von Furstenberg
One-Shoulder Ruffled Silk Crepe de Chine Blouse, Now $100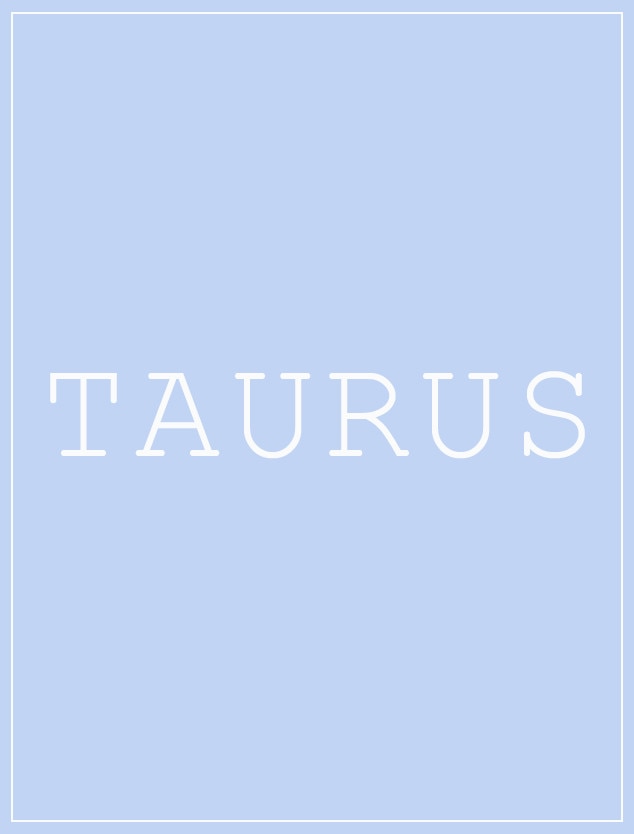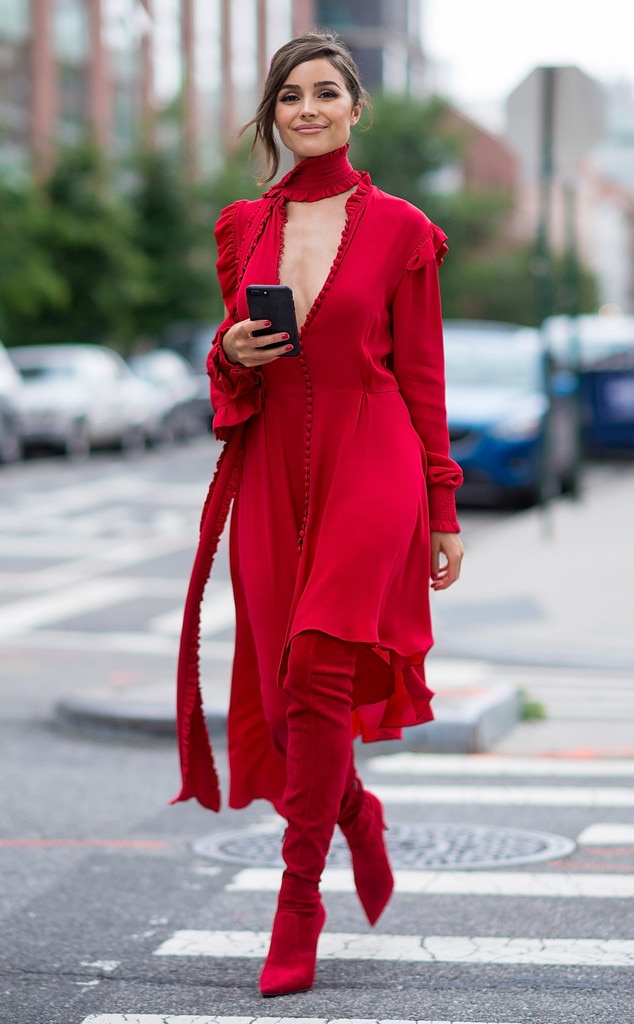 Gotham/GC Images
Taurus
I won't lie, you've got some bumps to navigate this month, but you're doing it in style. In fact, you are going to realize you're pretty good on your feet and discover how well you can let go of control. There's adventure ahead. The eclipses help you remember that loss of control is not the same as loss of power. If someone else loses it, you can calmly steer out of the storm and into smoother waters. You've got this, so take a lap in a stunning red dress like
Olivia Culpo
and the world won't be able to take their eyes off of you. Mistakes fade besides the bold pop of color that shouts courage.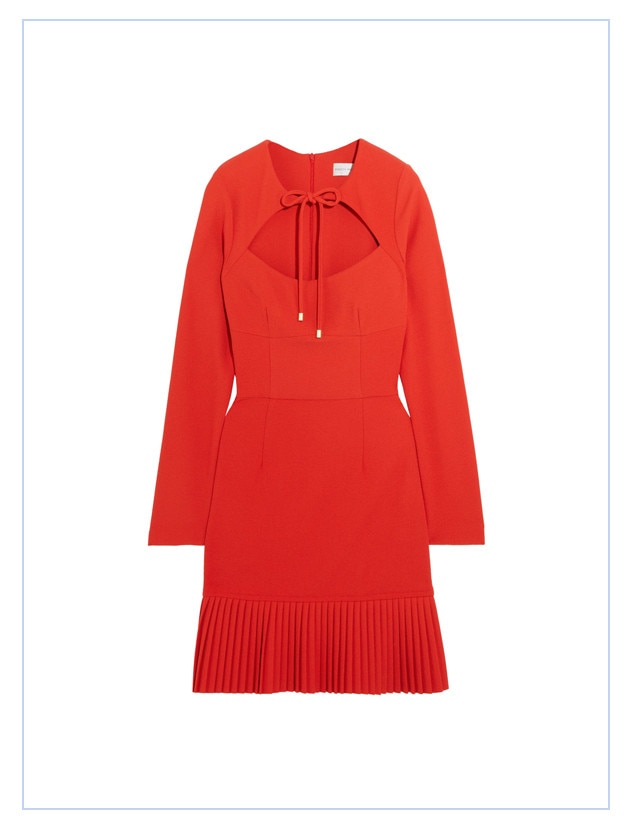 Rebecca Vallance
Beltrán Pleated Cutout Crepe Mini Dress, $450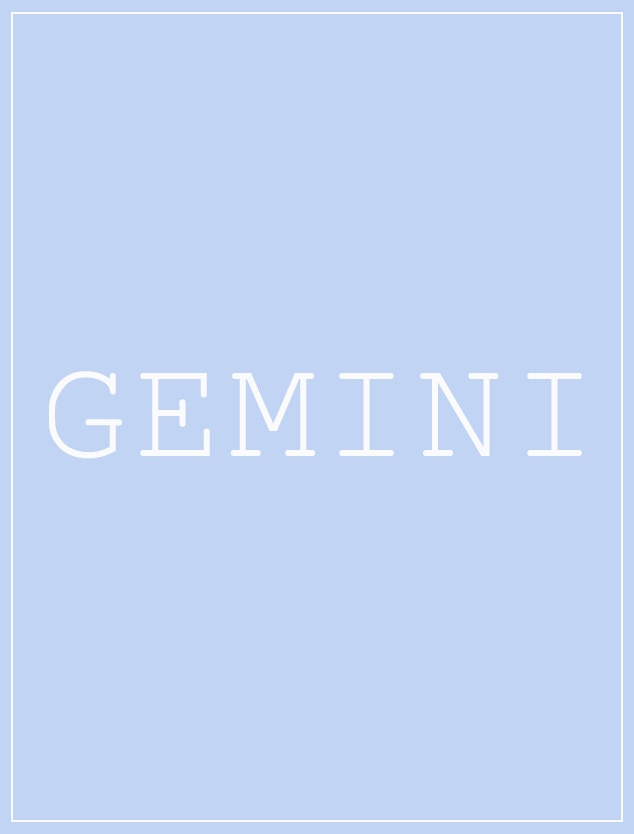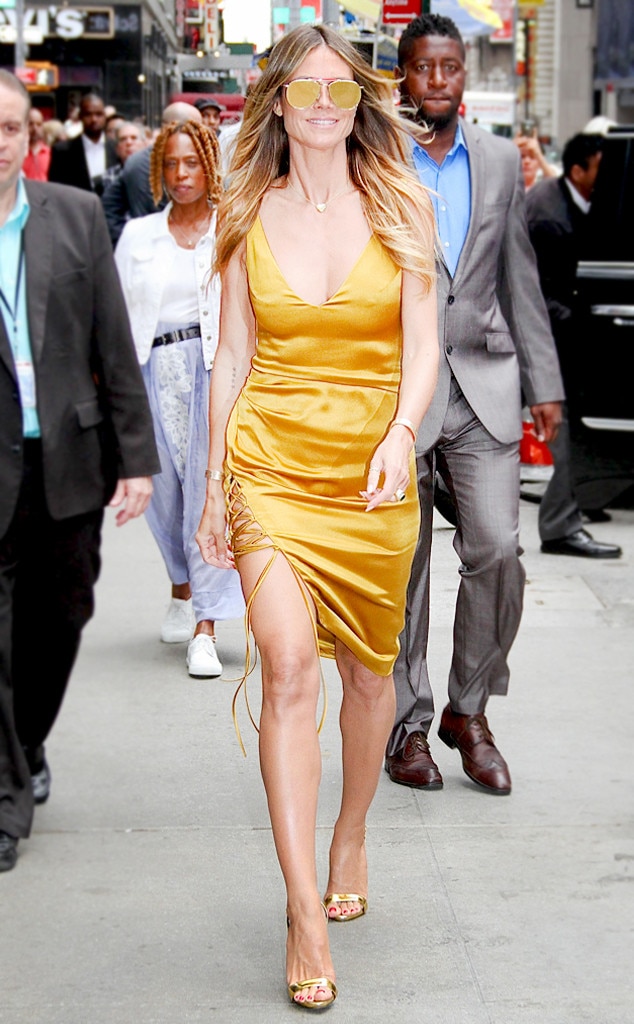 Fortunata / Splash News
Gemini
You've got magic happening for you. Mercury Retrograde is going to teach you just how many sides you have, and it may be more than two. You're multi-faceted, so you are going to positively glitter this month. There may be darkness around you that requires your bright light. Stay focused on learning how to be brilliant
for a purpose
and let that be the example others see. Put on your highest heels, best metallic sparkler and stand out like
Heidi Klum
, because the world needs to be reminded that the worst things can turn out well with a little sparkle.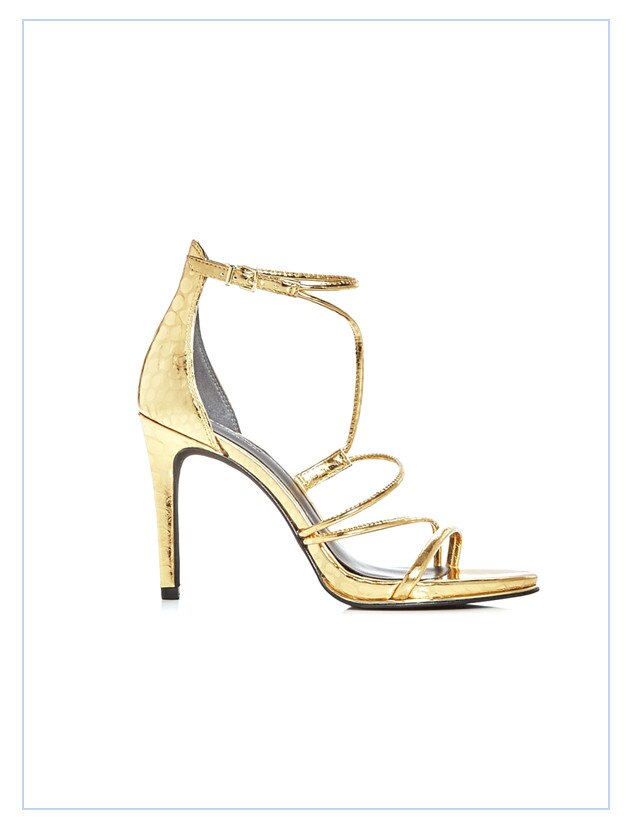 Kenneth Cole
Bryanna Metallic Embossed Strappy High Heel Sandals, $150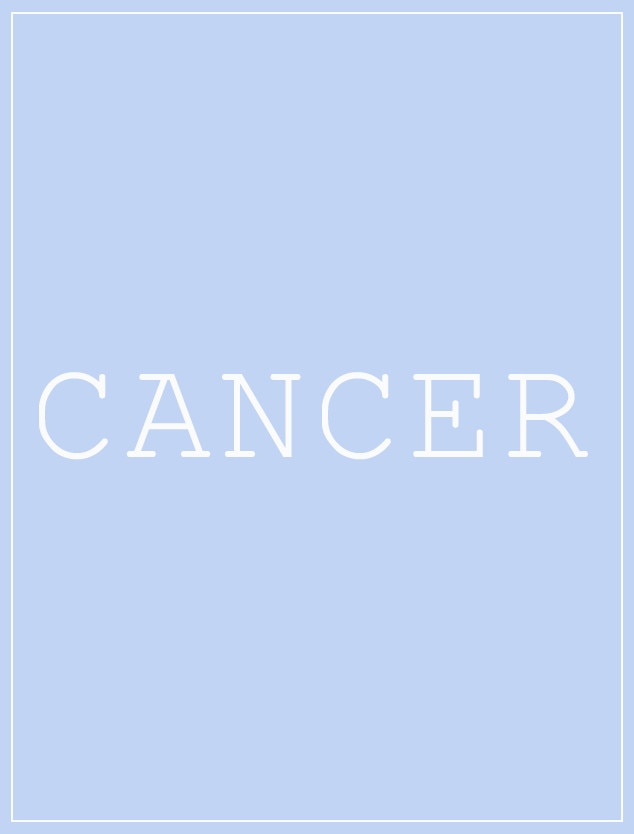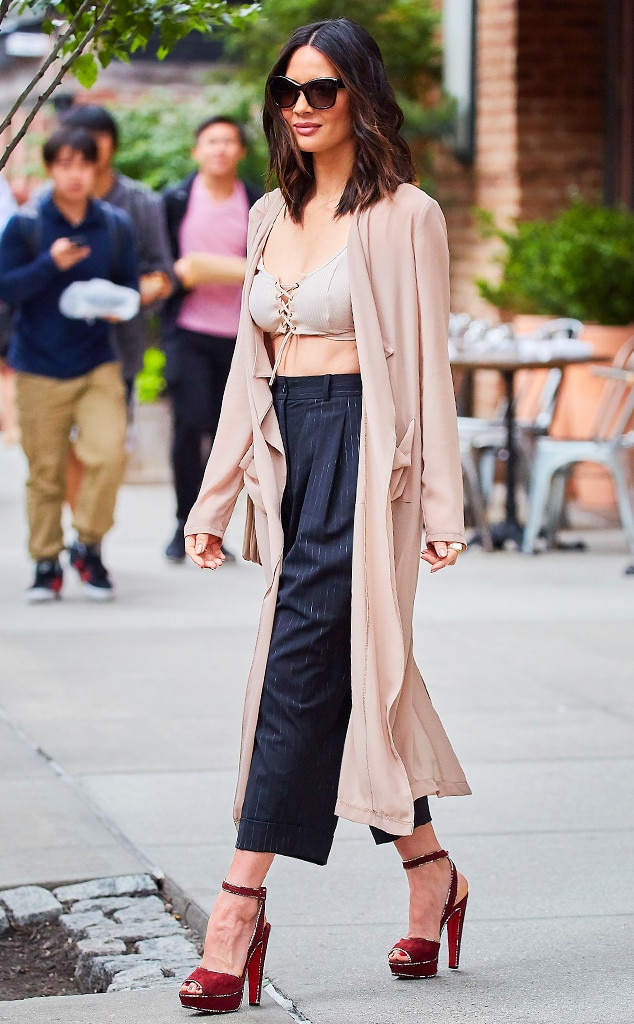 J. Webber / Splash News
Cancer
Patience is your best defense this month. A lot of people are going to be challenged and need you to show them how to sidestep the drama, walk around the ego and stay focused on your own lessons rather than getting caught up in the storm. Your challenge is to then share more of you with the world. Little by little, be your strong and wise self, trusting how much you add to everything. You don't need more than a soft and sumptuous dress like
Olivia Munn
's to show the benefit of simply being yourself.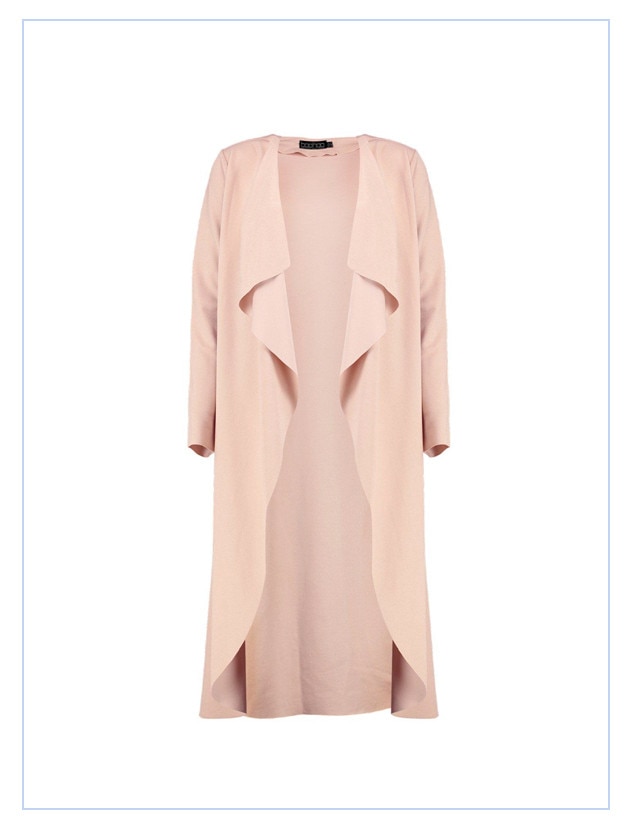 Boohoo
Zoe Waterfall Duster, $36
Now, you're all set up to ace August!