When you're born a creative type like Jill Elliott, the chief creative officer at Fossil, ideating in your blood.
The vice president loves being artistic so much that she even picked up a job doing visual merchandising on the side in college. But that was just the start of her success story. Here's what she's up to on a day-to-day basis in her role at Fossil.
What is a typical day like for you?
A typical day for me is a mix of activities! I almost always have some time with the product design teams to check in on future seasons. I also have time with our marketing leads to review upcoming social posts, emails, catalogs and more. Every day always has something fun and unexpected, like reviewing all of our shots from our most recent photo shoots, planning a seasonal event or testing a new smart watch! And, of course, there's lots of meetings and emails crammed in between.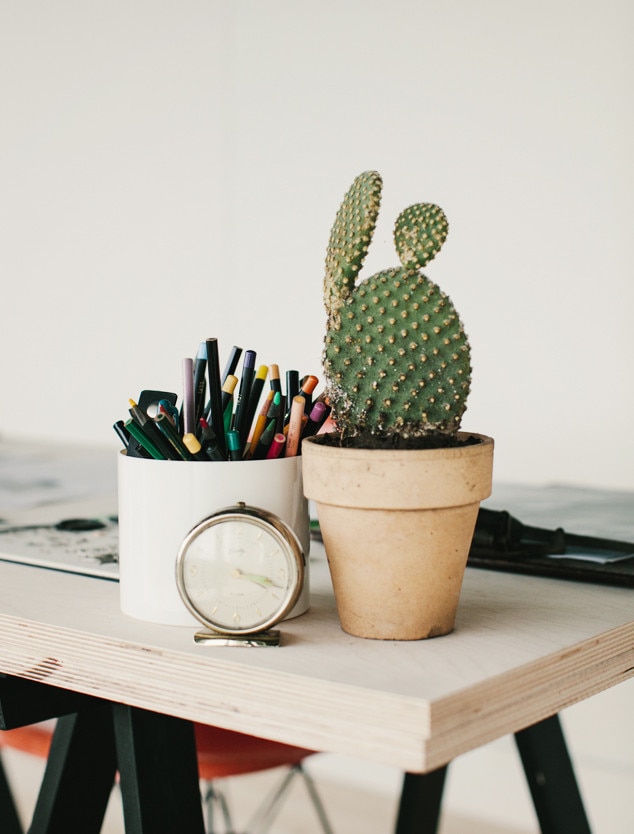 Tell us about your office.
My office is calm, but creative. I am particular about my work space being tidy, so that I can focus on the creative tasks at hand. I have an ever-evolving mood board that lives on my wall with some inspirational objects, cool papers, stamps or things I've collected from travels.
What are your favorite items in your office and why/what do they mean to you?
I love my OON power strip. It's the perfect example of how something functional can still be beautiful (a philosophy we try to bring to our designs). It's something I need often to keep my gear charged, but I love how sculptural and pretty it is to look at.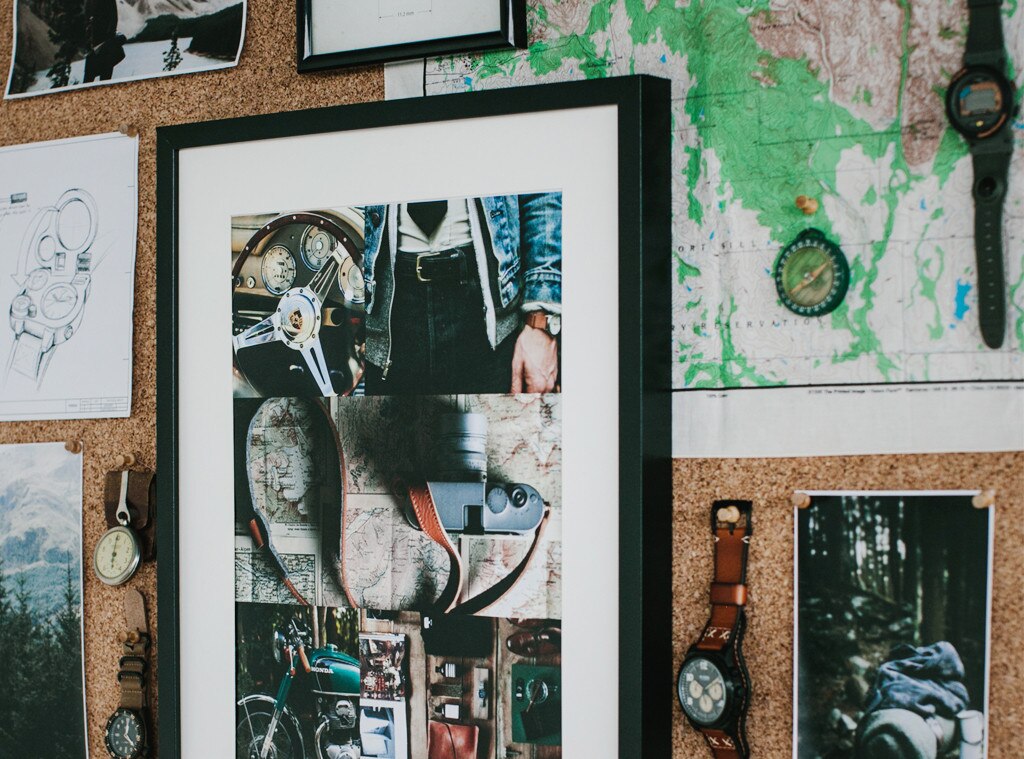 What's the best part about your job?
The creativity in the people I get to work with. They amaze and inspire me every single day.
What's the most daring career risk you've ever taken?
Continuing to work full-time as a mom.
Who are some of your career heroes?
People who follow their passion and do what they love. Their passion shows through in their work and they are so inspiring to be around. Some off the top of my head are Ina Garten, photographer Coliena Rentmeester, Agnes Martin and our CEO at Fossil.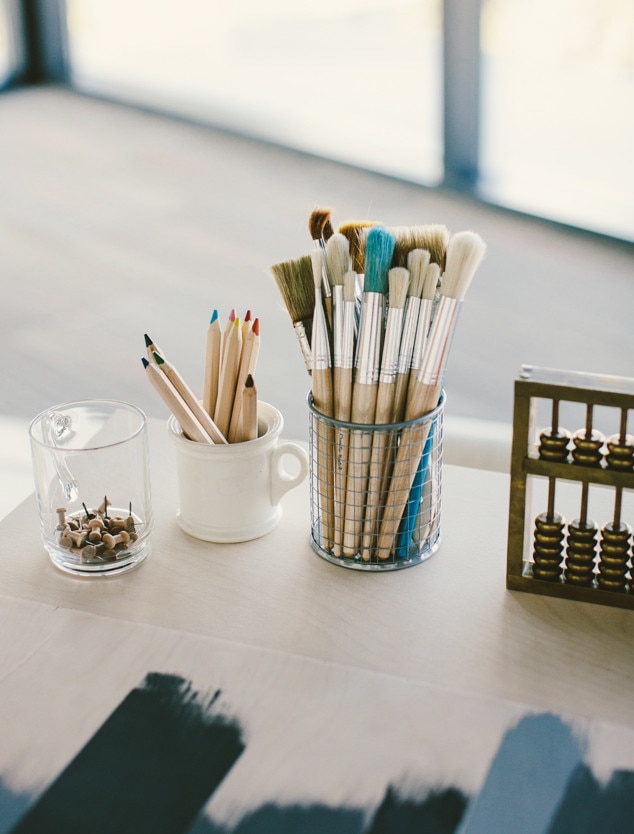 What is the best piece of advice you've ever received?
Listen to your gut.
What's your personal style?
Tomgirl style is what I'm known for. A little bit classic tomboy, mixed with a little bit of feminine whimsy (and always on the casual side). I do it well because it's authentically me.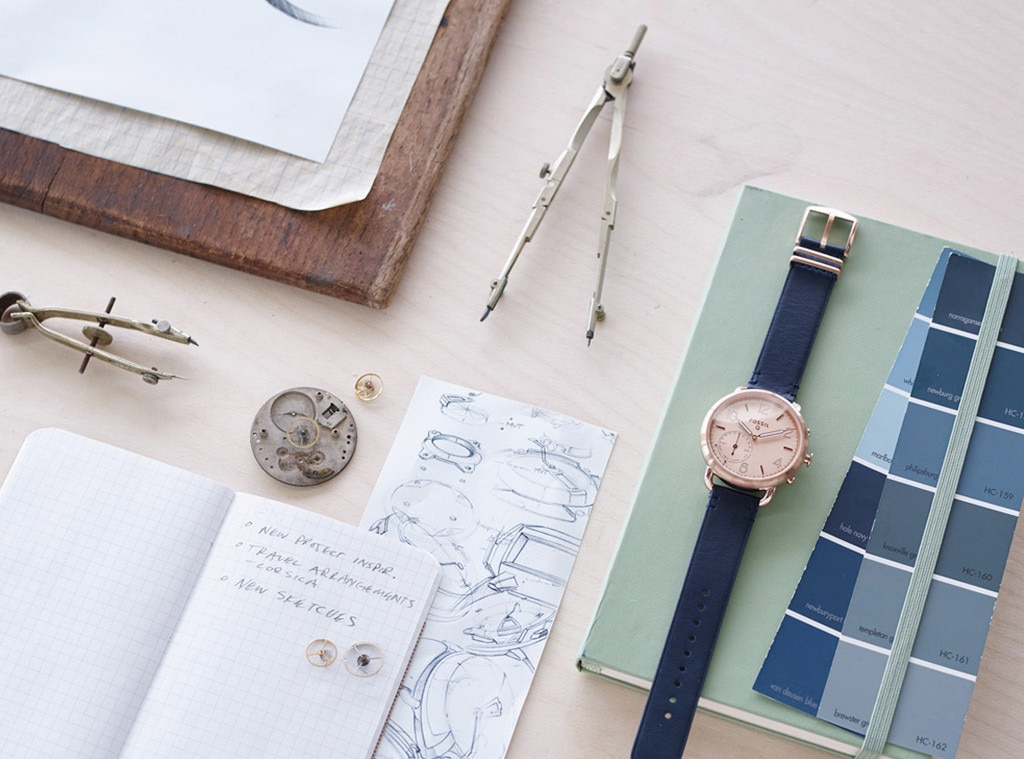 Tell us about Fossil's best-selling items.
Right now, we are getting a ton of requests for our new smartwatches: Fossil Q. We have both touchscreen smartwatches and hybrid smartwatches, which look a bit more like a traditional watch with unexpected smart features built in. Our fans (celeb and otherwise) love that they can stay connected, filter notifications, track activity all the while wearing a fashionable time piece.