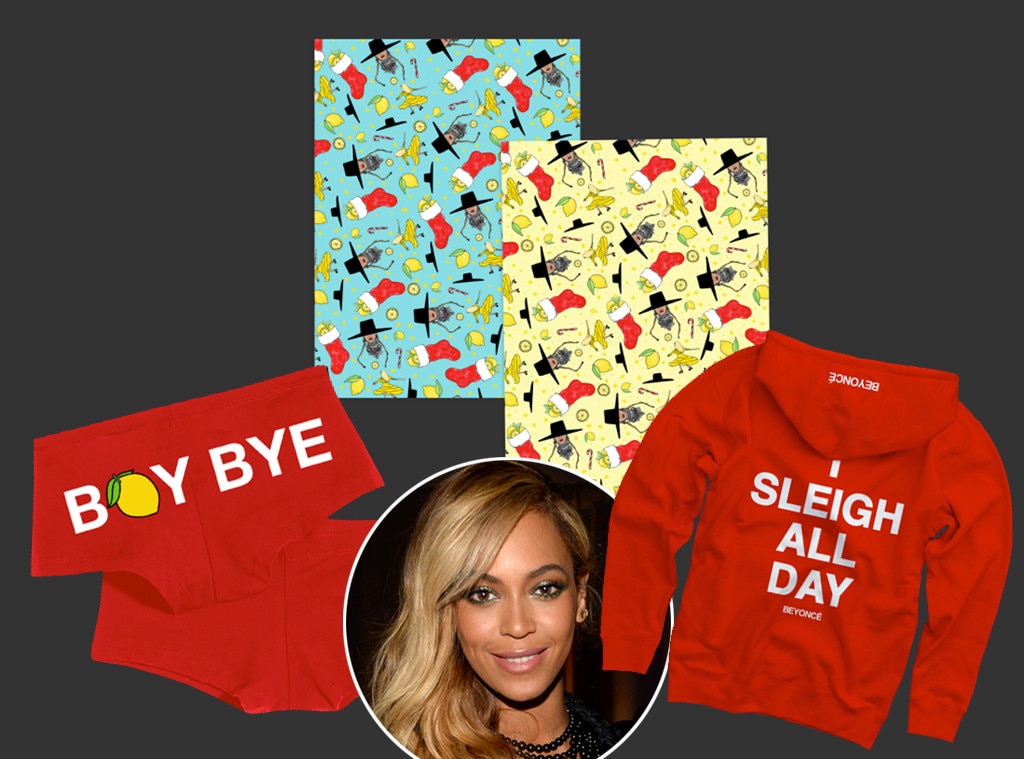 Beyoncé sleighs all day and now, so can you, thanks to her freshly squeezed line of holiday merchandise.
The music monarch released a handful of new items in honor of the holiday season in her digital shop and let's just say it's ***flawless.

From "I Sleigh All Day" sweatshirts and "I Came to Sleigh" crop tops to "Boy Bye" red underwear, the mogul has created the perfect line for lounging around on holiday break, whether you're on vacation in Aspen or sprawled out on your couch in your New York City apartment.
As the fashion icon has perfected over the years, Knowles has managed to make the items quintessentially Queen Bey with perfectly placed lemons, wrapping paper covered with her wide-brimmed hat and yellow dress and plenty of "Formation" puns.
Prices range from $16 to $60 and the clothes are available in sizes S to 2XL. As could have been expected, the line is already a smash hit with the Beyhive.
"#Beyonce's holiday merch has got me LIT. #SleighAllDay?? #ThatPunDoe! #ChristmasBlessings," one fan tweeted.
"Aaaaand suddenly I care about gift wrapping," another fan added. Wrapping party, anyone?
Whether you're looking for a gift for your picky little sister, your always chilly mom or you just need to update your underwear drawer, there's an item here for everyone to fall crazy in love with.