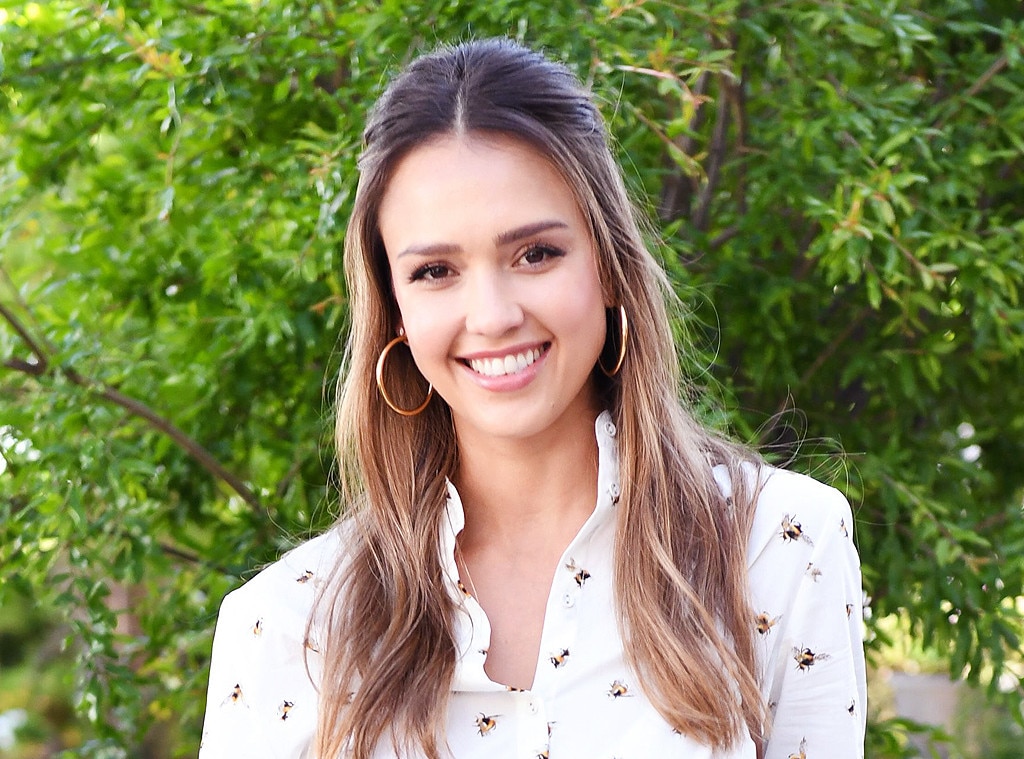 If you've fallen victim to over-zealous plucking, Jessica Alba gets you.
Although she may be recognized for her natural beauty today, including some perfect brows, The Honest Company founder once fell into the tweezer trap like many of us. "I love a strong brow," she told E! News at the Honest Beauty launch at Target.
But like other celebs in the '90s, the skinny eyebrow trend didn't do her any favors. "I had the thinnest, thinnest brows. I always looked curious…or mad."
Luckily, she's been on the mend ever since.




"I did prenatals [vitamins], and I didn't pluck my eyebrows for like two years, and that's how I grew them back," she added.
From acting to growing a successful lifestyle brand, it's no surprise that the mother-of-two has little time to spend on her beauty routine.
Farrell/BFA/REX/Shutterstock
"Most days, I'm not on camera. I'm usually going to work, so I do my makeup every day," she said.
If given only five minutes, Jessica opts for quick and easy products that'll still deliver her natural signature appearance. They key items that lead her to fast and effortless beauty? Facial oil, Everything Primer, concealer, cream blush, Magic Balm and, if given three more seconds, she'll curl her eyelashes, too.
As for her favorite product, Jessica swears by Honest Beauty Magic Balm.
According to the star, "it's an amazing multi-purpose item. You can put it on your lips [or] the high points of your face." In addition to using it to buff out concealer (as shown in the video above), the clean beauty product gives cuticles a freshly manicured look and soothes a rough nose in times of dryness or a cold.




Wondering how to stay on top of your beauty game? Watch the videos below to hear Alba's tips.