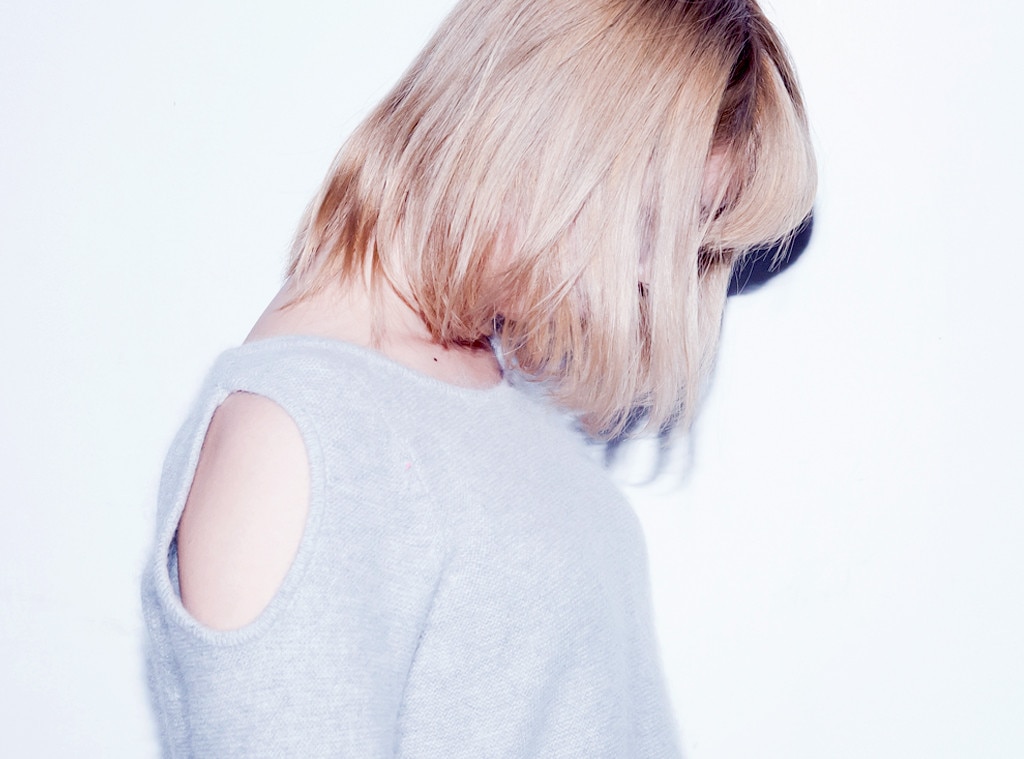 You know your skin better than anyone, but sometimes it just misbehaves.
By now you've probably got a pretty legit skin-care regimen down and, usually, that keeps you pretty happy with what you see in the mirror. However, no matter how hard you try, something always goes awry, eventually. Maybe it's the changing weather or maybe it's that time of the month.
Regardless, we've all been there: One morning, you wake up to an uncharacteristically freak breakout. Maybe it's just one or two zits on your chin, or maybe it's an army of blemishes all along your jawline. Whatever it is for you, it makes you want to run and hide.
Whatever the severity, celeb aesthetician Olga Lorencin (whose clients include Eva Mendes and Viola Davis) says you should fight the urge to pick and prod. Here's what you should do instead.
Ask Yourself What You've Changed Recently: It might seem obvious, but take a minute to assess any recent lifestyle changes. Have you added or cut anything from your diet recently? Did you drink five-too-many mimosas last weekend and not enough water? Maybe you tried out a new, harsh face product? If so, before you do anything else, simply go back to your original routine that you were utilizing before you started breaking out. "There is always a reason for random breakouts. If it is hormonal, it will go away on its own, but try not to do anything different," she reiterated.
Leave Extractions to the Professionals: Even though it goes against every fiber in your being, the best thing you can do is be gentle (a.k.a. no solo zit popping, which can prolong the life of a breakout by weeks). "The worst case is when someone is successful in extracting but leaves behind a red mark or causes scaring," warned the pro. Instead, if you feel the burning desire to squeeze the life out of those suckers, just schedule a facial. Pro tip: Ask for a LED blue-light treatment, which kills p-bacteria (the acne-causing kind that lives deep within follicles and pores).
What You Can Do at Home: If you must take matters into your own hands, the pro has two simple DIY tips to help heal. Simply icing the area for 15 minutes a day will help stop swelling and even pain if it's a cystic sucker. For an added bonus (or just another option, it depends on your skin), try soaking the area with a warm towel drenched in Epsom salt water (this delicately exfoliates to remove dead skin cells and other impurities). "These two options can sometimes speed up the process," recommended the expert.
There's no magic bullet, but the less you irritate, the better. So be patient, resume your routine as usual, throw in a few DIY tricks and you're back in action within a week's time. Phew!