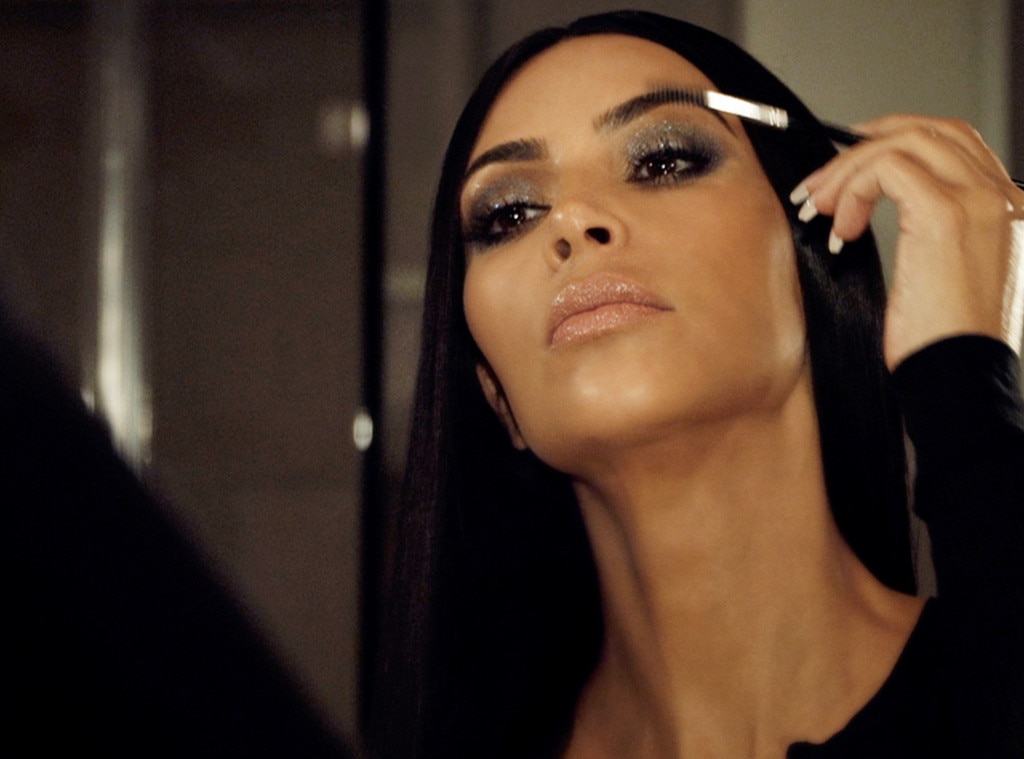 Secret's out!
Legendary makeup artist Pat McGrath has tapped Kim Kardashian as her newest muse, Now it's time for the big (read: huge) video reveal.
If you tuned into the show today (like Pat told you to via Instagram), then you've already witnessed the magic that is Kim going full Evil Queen. But if you missed it, i am giving you the full exclusive. (You know, so you can watch it on repeat for at least the next 24 hours.)



The video opens with the mogul staring, only the way KKW can, straight into the camera while running her fingers through long, straight,

Cher

-esque hair (courtesy of celeb hairstylist

Chris Appleton

). Kim's then shown applying Dark Star 006 (

the latest creation

to come from Pat McGrath Labs, available April 11), brushing her brows, brushing her hair, throwing on a pair of gold hoop earrings followed by an incredible black puffer jacket, all to "Street Lights" by hubby

Kanye West

.

Powerful.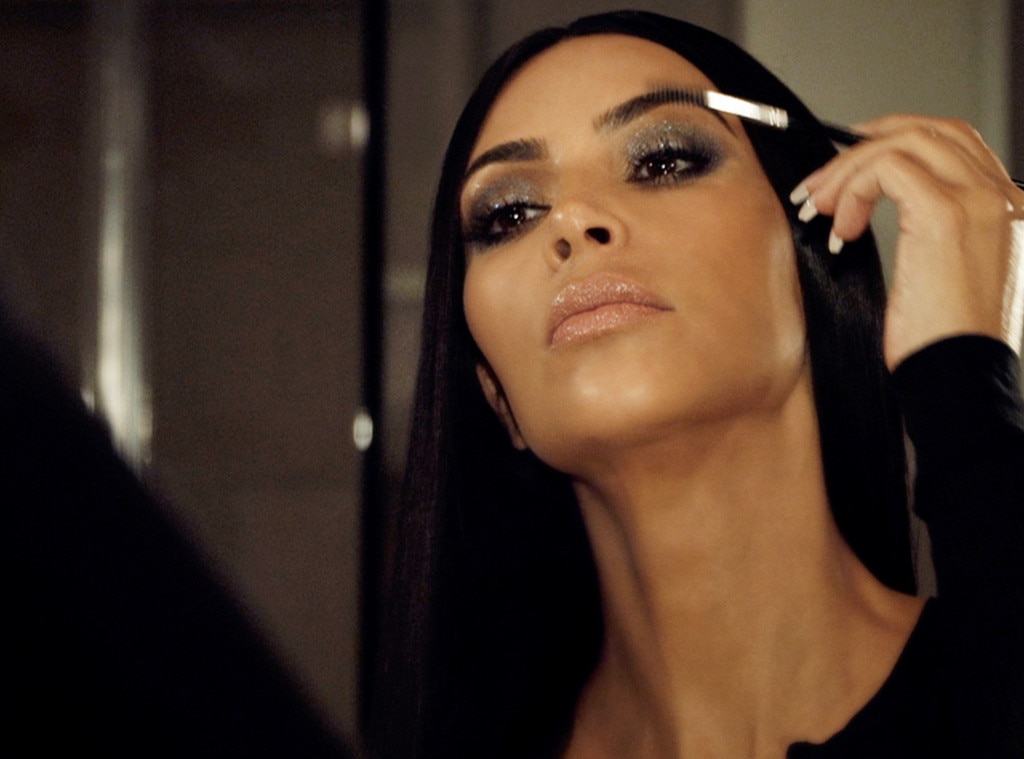 "I've never actually done an eye like this," Kim told E! News. "It's glossy and sparkly and dramatic! I really loved it. I've been dressing down so much lately—this was a fun treat to get all glammed up and play with makeup." Where would she recommend to wear a look like this? "Any party or night out." Is it Friday night yet?
When it came to picking her "In the Mirror" series muse (yes, this is going to be a series, so get excited), Kim was the obvious choice. "Our first collaboration with Kim was at the start of Pat McGrath Labs in fall 2015 with Gold 001. There's literally only one woman in the world who is as big a beauty junkie as I am—and that's her! We talk for hours about our favorite products and newest tips and tricks," Pat explained. "So, what could be better than working with a great friend who also happens to be drop-dead gorgeous and a beauty icon?"
"Kim can literally do any look, but what's made her iconic is her neutral, contoured eye," added the makeup guru. "When we collaborated on #InTheMirror for Dark Star 006, we decided to take her signature look in what we defined as a more editorial direction. We conceptualized and created a noirer-than-noir, pitch black smoke-enhanced look with a wickedly wet, rebelliously reflective eye lid—inspired by looks I've created throughout my two-and-half-decade career as a makeup artist onset, on the runway and on the red carpet."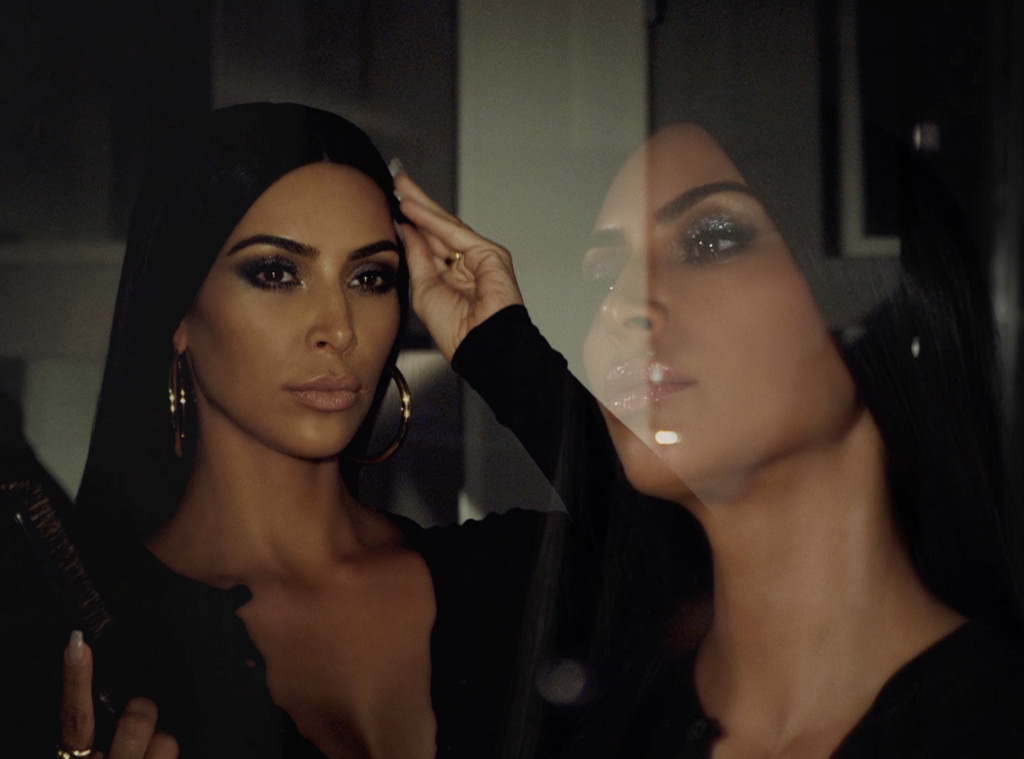 So, why a smoky eye? "Smoky eyes scream seduction," claimed Pat. "They're mysteriously mesmerizing. For Dark Star 006, I knew it was time to unleash different levels and textures of black, along with UltraViolet Blue and UltraSuede Brown." The two shades the kit come in.
"The secret to Kim's seductive look is the layering of the various products and textures," said the pro. "We've achieved the next iteration of the smoky eye—006 is the future." And now you can, too, with Pat's step-by-step instructions below! (Disclaimer: You will need a kit for this, but lucky for you there's an exclusive presale on PatMcGrath.com right now!)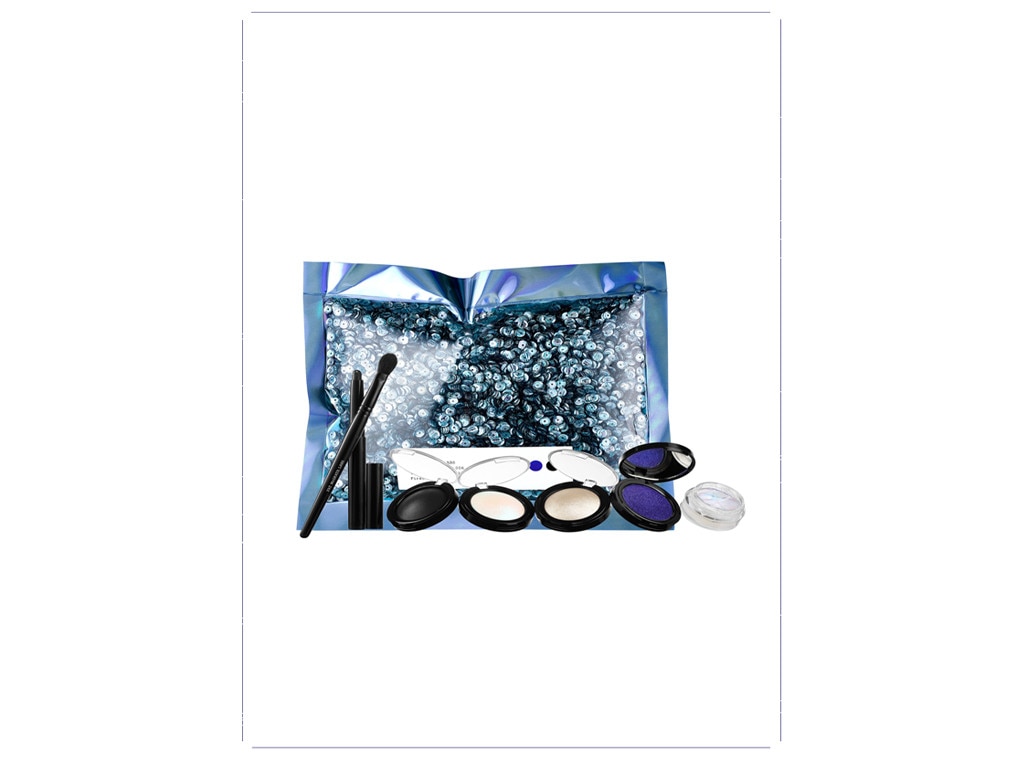 Get Kim's Eye Look
Step 1: We begun by adding a swipe of Black SmudgeLiner across the upper and lower lash line, followed by the Blender Brush to create a sublimely smoky eye base.
Step 2: Once that was complete, we used our fingers and the Blender Brush to blend once more; creating depth, dimension and the perfect shape.
Step 3: We then elevated the look with prismatic dimension by applying UltraSuede Brown Pigment through the crease.
Step 4: Dark Matter, Mercury and Astral White pigments were then applied over the center of eyelid, lower lash line, inner corner of the eye and under the brow.
Step 5: For a truly glossy glamour, we coated the lid with Cyber Clear Eye Gloss to achieve a sensually slick, holographic effect.




Now, thanks to Pat and her labs, you don't have to be a trained makeup artist to look like everyone's favorite celeb.