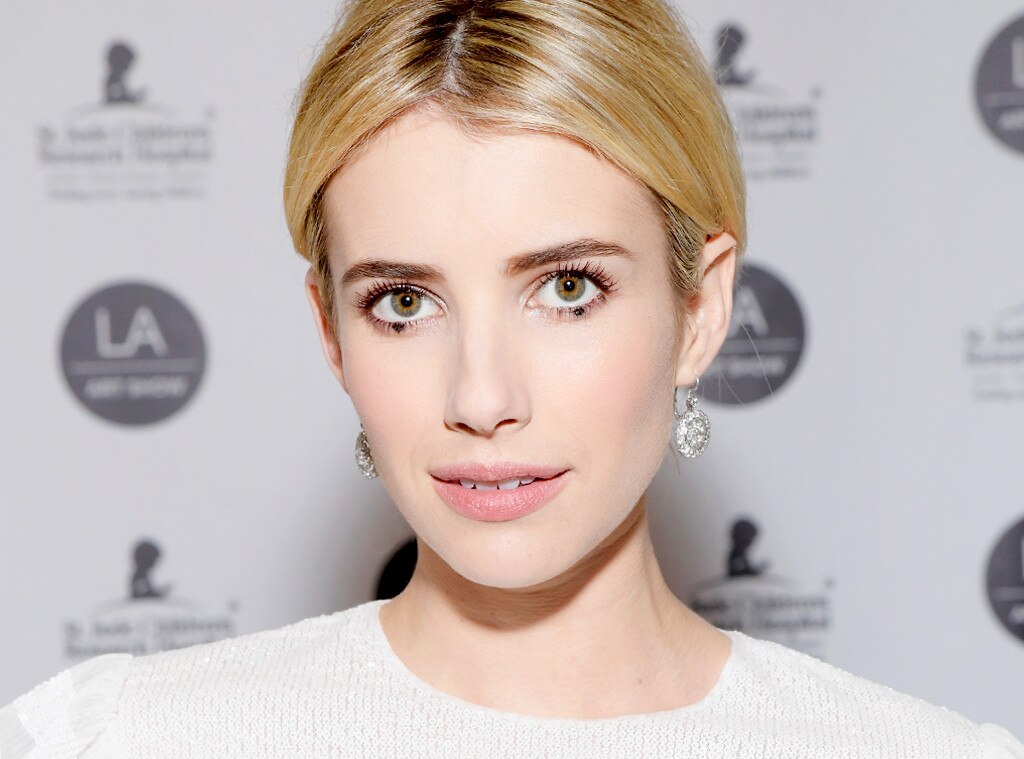 When it comes to mixing up our makeup looks, most of us don't bother.
Firstly, we're usually rushed for time and secondly we're at a loss for ideas, creatively. Besides, half the time you try something new and it hardly turns out the way you meant for it to (much like a Pinterest fail scenario, if you catch our drift). Well that's all about to change, thanks to the rad, new dotted eyeliner trend, seen on celebs like Emma Roberts and Zoë Kravitz.
It's super simple and basically impossible to screw up. Did we mention it won't take up any extra time in the morning? (Were talking a rough five seconds here, to be exact.)
"I used black, but because this trend is so minimalistic you can really do it in any color," said pro makeup artist Laci Hill. All you need is a thick eyeliner pen, like LA Girl Mark My Eyes Liquid Eyeliner. To create the look, simply draw a cat eye on your top lid as usual. "Leave the rest of your eye shadow-free so that the eyeliner can do all the talking," explained the pro.
Once you have your top liner the way you want it, all you need to do next is add a thick dot on the bottom lash line. "Apply your dot in a swirling motion and make sure it's centered on both eyes. That's truly it!



To see how it's done from start to finish, watch the video below!



Easy and chic—we'll take it!
Model's Outfit: JD Luxe Off-the-Shoulder Embroidered Top; Glamrocks Necklace (in braid); Lili Claspe Rose Gold Lariat Horn Charm; Lili Claspe Choker in Gold; Mat +Nat Chandra Backpack