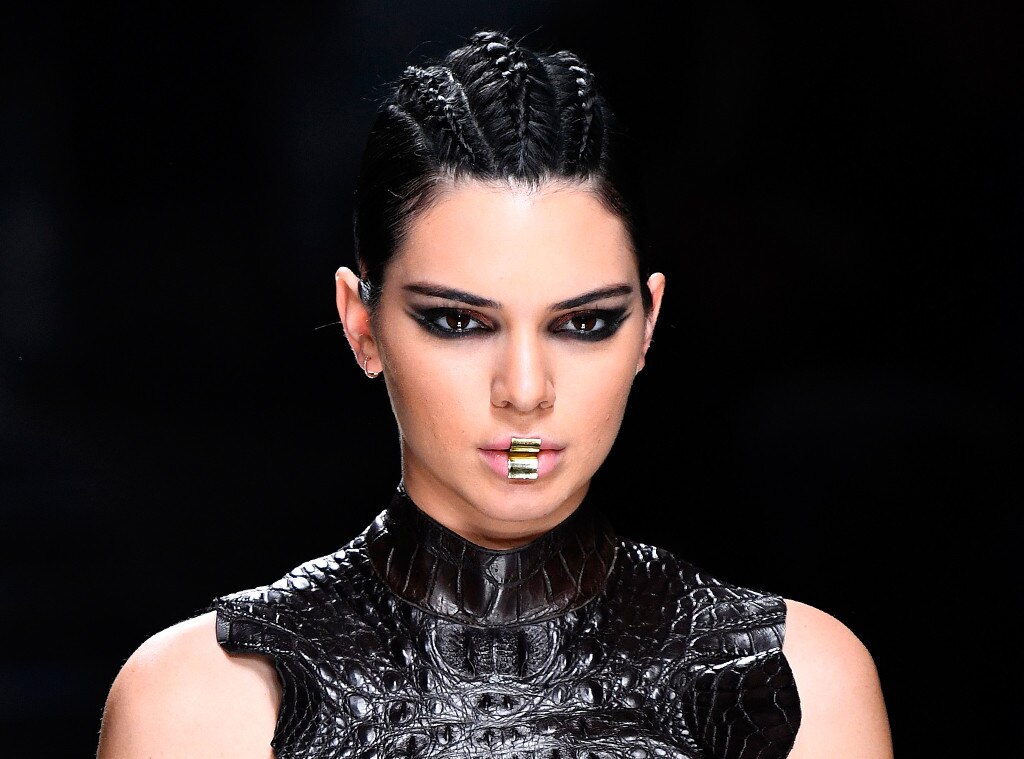 When you envision yourself at a festival, you envision your trendiest, most Kendall Jenner-inspired self (wouldn't you agree?).
Just as regular denim cutoffs and a basic white tee won't do in the outfit department, neither will a boring glossy lip or anything else that falls into the natural makeup category. So how then do you up the ante, specifically with your lipstick?Go bold with a metallic lip—inspired by the beauty looks off the Balmain fall '17 runway, of course. i am not recommending you try this look at the office, but i promise: It's exactly what you're looking for to complete your Coachella look.
"Just make sure you prep your lips with a little lip balm (to moisturize) and then wipe it off with a tissue before applying the gold pigment," noted celeb makeup artist Laci Hill. What you'll need: Mac's Old Gold Pigment and a mixing adhesive, like NYX's Multitasker Mixing Medium. Once you mix the two and get the consistency that you want, you're ready to apply!
But warning: Don't apply the metallic shade over your entire lip. "You want to make sure it's just in the center of both the upper and lower lips and that it's drawn on neatly," said the pro. This way, it will look like a cool detail and not totally out of this world.



Not sure how to make yours look clean and even?
It's all good! Watch the video above to make sure you're doing it right.



Model's Outfit: Tank is Filthy Haanz; Green Top is Lysse; Gold Necklace is Lili Clapse; Clutch is Florian London