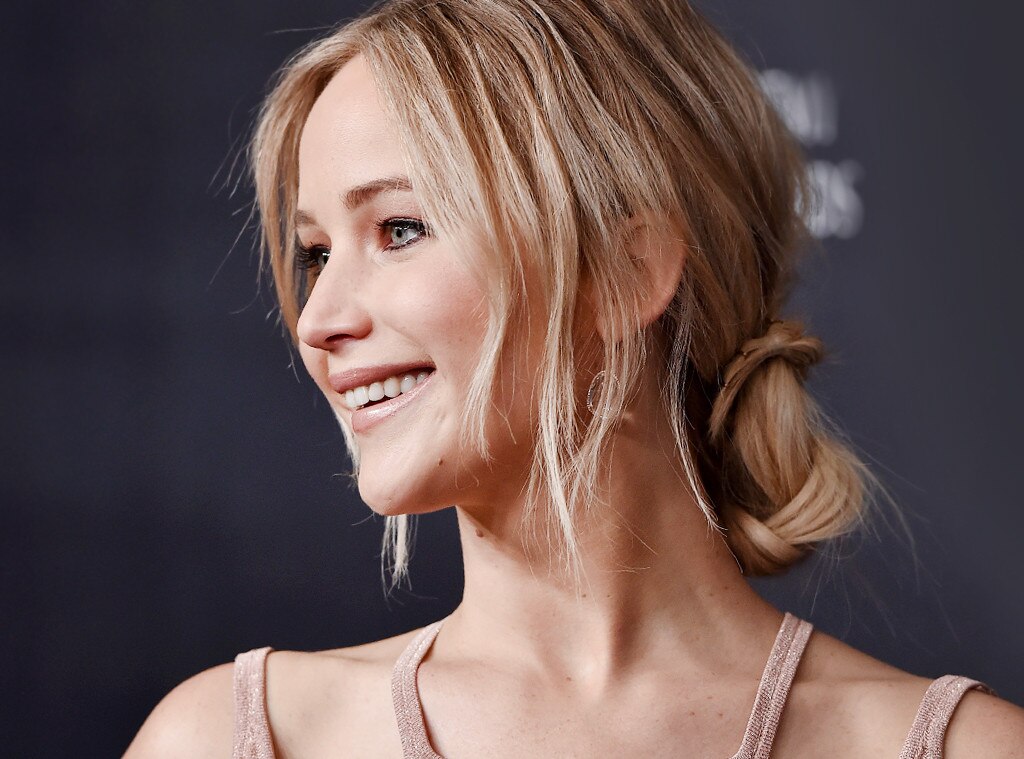 Axelle/Bauer-Griffin/FilmMagic
Veteran makeup artist Julianne Kaye shares her thoughts on Insta-famous beauty trends.
Slowly put the contour palette down and your hands where I can see them.
Listen—I love a good, dramatic smoky eye as much as the next makeup artist—but there are some beauty trends that need to die. You know what I'm talking about—they're all over Instagram, YouTube and probably your favorite reality TV show.Here's the thing: Makeup is supposed to enhance our natural beauty—not homogenize our faces. While matte skin, blocky brows, heavy contour, beaming highlight and fake lashes work for some, that look is not the Gospel of Makeup. Keep in mind, too, that you'll rarely see A-listers (I'm talking Natalie Portman, Jennifer Lawrence status) wearing these trends on the red carpet.



So, don't persecute me, Internet. I'm not in favor of trends where I can't see your pretty face anymore—here's why.



The Trend: Highlighter Overload
When It's Right: The philosophy behind highlight is to catch light to add a soft radiance to your complexion. Say you're on a romantic night out. You turn your head in the candlelight—and wow—your date just realized how striking you are. Yeah, that beautiful, subtle (keyword: subtle) sheen is highlight at its best.
When It's Oh-So Wrong: Can you see white frost from all directions? Friend, you can direct airport traffic with all that illuminator. Turning heads is great but you want to look pretty, too—not be a distraction. A lot of people will see stars like Jennifer Lopez and try to recreate that glow, but that sheen isn't supposed to be a constant bike reflector.



Solution: Coco Chanel's wise words work for makeup as well: "Once you've dressed, and before you leave the house, look in the mirror and take at least one thing off." Take a beauty blender or a wet sponge that has leftover foundation on it and diffuse out the highlighter. And unless you have major restraint and can use only a small, ever-so subtle amount (read: you can barely see it), avoid putting highlighter on the tip of your nose. Trust—you'll still be glowing…just not like a walking lighthouse.



The Trend: Floating Block Brows
When It's Right: If you don't take my advice as a makeup artist, take it from a redhead with strawberry-blonde, barely-there brows: Drawing and shaping your brows is the most important step in any beauty routine. It frames your face.
When It's Oh-So Wrong: There are two caterpillars suspended between concealer on your face. Feathered, bold brows are beautiful but when they are so filled in, they'll begin to look like Tetris blocks. It sounds obvious but don't forget brows are made up of hair—and so they should look like hair: strokes, opacity and all. Take full, messy brows like Cara Delevingne's—you can still see through them. Your brows shouldn't look like a stencil. Even Angelina Jolie has a beautiful arch in her brow, but it never looks fully opaque.



Solution: Take a pencil or brow pen and draw in the missing little hairs. Mimic hair where you need it, then apply powder not darker than your hair over it. If you need to lend more time to drawing them out, do it—it's worth it. If you already have full brows, using a shadow or powder to define them is enough.



The Trend: The Winged Liner and Cut-Crease Combo
When It's Right: No one does a cat-eye and cut crease better than Dita von Tease, but it's not the be-all and end-all of makeup looks—despite what Instagram says. Winged liner accentuates the eyes, reiterating a sultry, retro vibe. Just remember: Precision is necessary to attain this look. Then there's cut-crease shadow, which is a technique used to accentuate the crease on your eyelid with a contrasting shadow color.
When It's Oh-So Wrong: While very dramatic, this makeup is not realistic and can sometimes look cartoonish.



Solution: Not every eye needs a wing and not every lid needs a cut crease. I actually really admire celebs like Scarlett Johansson and Kristen Stewart (vis-à-vis genius makeup artist Beau Nelson), who take a more edgy approach to eye makeup. Sometimes, they'll do a hot-pink smoky eye or a metallic eye with no liner. Sometimes, it'll just be a liner and a neutral shadow. They mix up things up for a result that's eye-catching and artistic.
When in doubt, take a black pencil and smudge it out for a pretty, natural look.