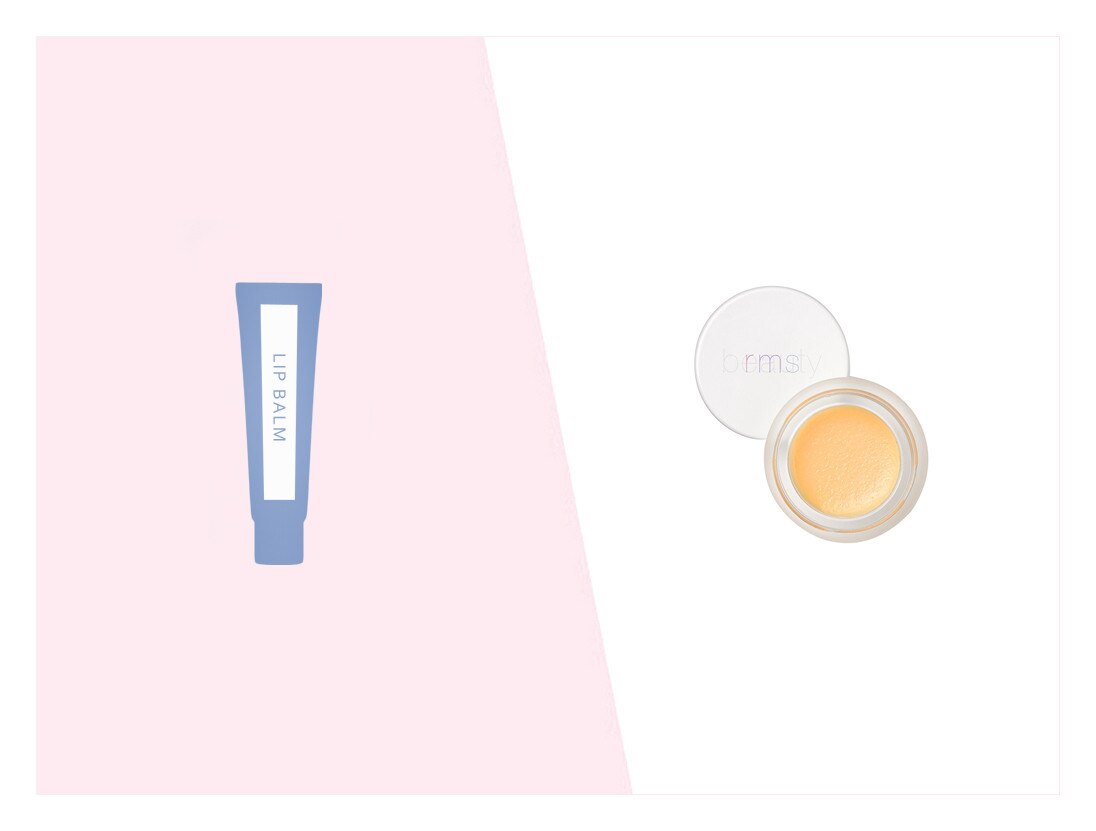 It's no surprise winter is a time to ramp up your skin care.
What is surprising, however, is that you might be putting toxins on your body without even knowing it. Did you know that many commercial beauty products may actually contain hidden ingredients that do more harm than good. The list is long, but some of those ingredients include parabens, aluminum, lead, mercury, formaldehyde and more. These types of no-nos do all sorts of things like cause cell damage, environmental harm and can even lead to allergic reactions.

Perhaps that's why green celebs like Gwyneth Paltrow and Jessica Alba are known for preferring non-toxic skin care. To help us all identify safe swaps for our winter staples, our good friends at The Detox Market shared their approved green beauty picks for the season!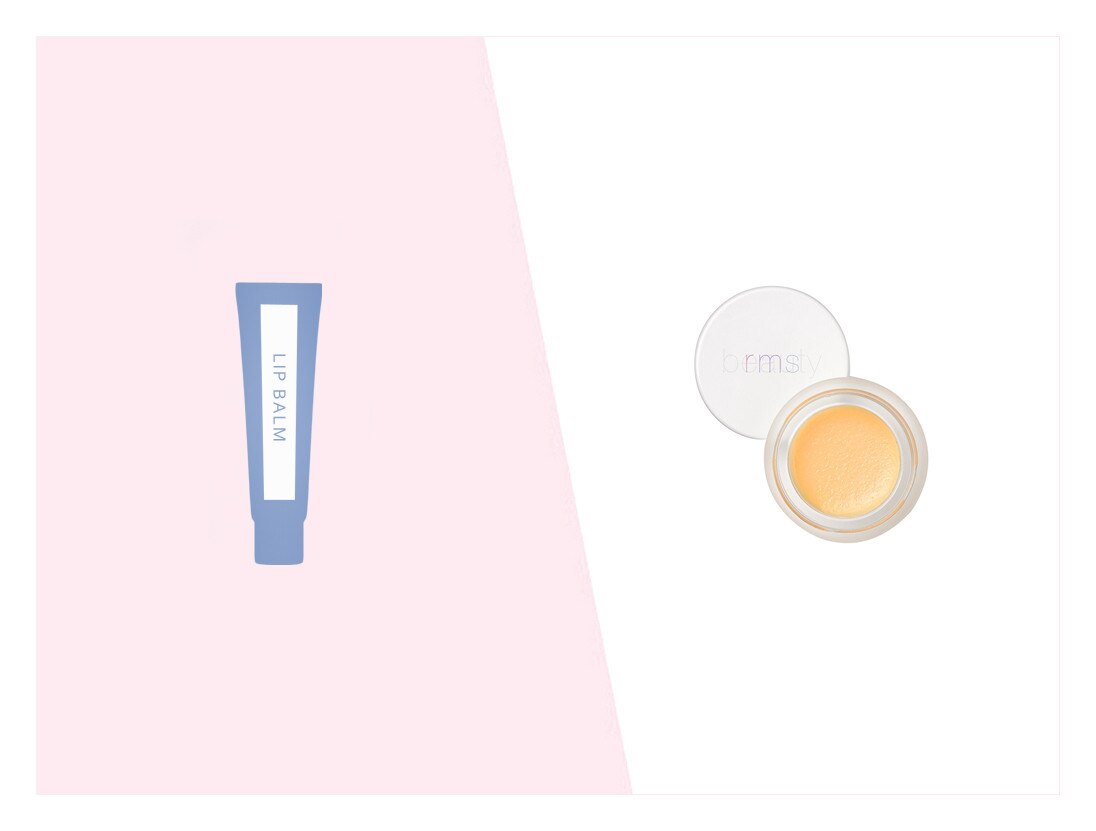 Swap #1: Bottega Organica Nourishing Lip Balm, $36
This vanilla rich lip balm can repair the most chapped lips. The shea butter and beeswax blend seal the lips, as carrot seed oil, prawn sage and apricot fruit extract replenish the lips with their impressive vitamin profiles.
Swap #2: RMS Lip Balm, $25
The RMS lip and face balm is available in cocoa or vanilla for a sweet option that blends nicely with the coconut oil base. It's a nourishing and long-lasting wear formula for all pouts out there!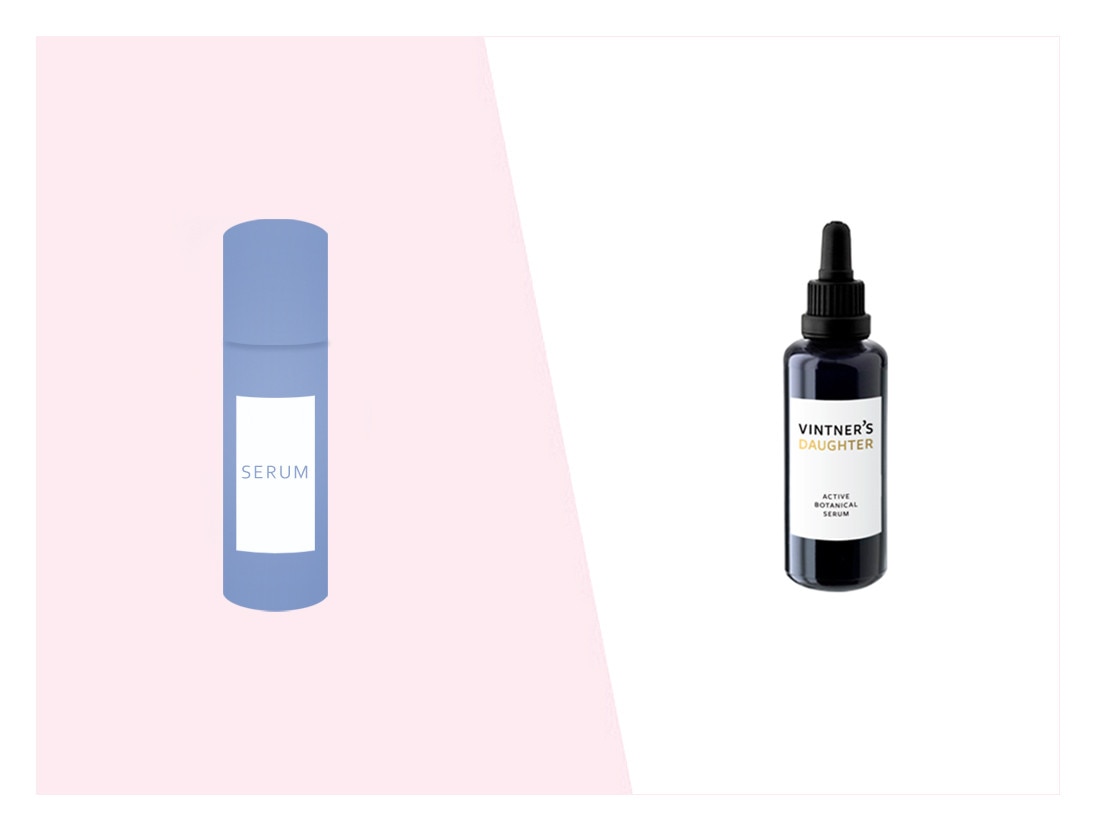 Swap #1: Vintners Daughter, $185
This serum is packed with 22 of the world's best organic and wildcrafted botanicals that work together to calm, nourish and protect any skin type. It's liquid gold in a bottle!
Swap #2: Tammy Fender's Quintessential Serum, $175
This serum is made with a base of avocado oil, which is rich in essential fatty acids that can plump up any winter skin. The rose, chamomile and frankincense aroma blend will calm your senses and repair weathered skin.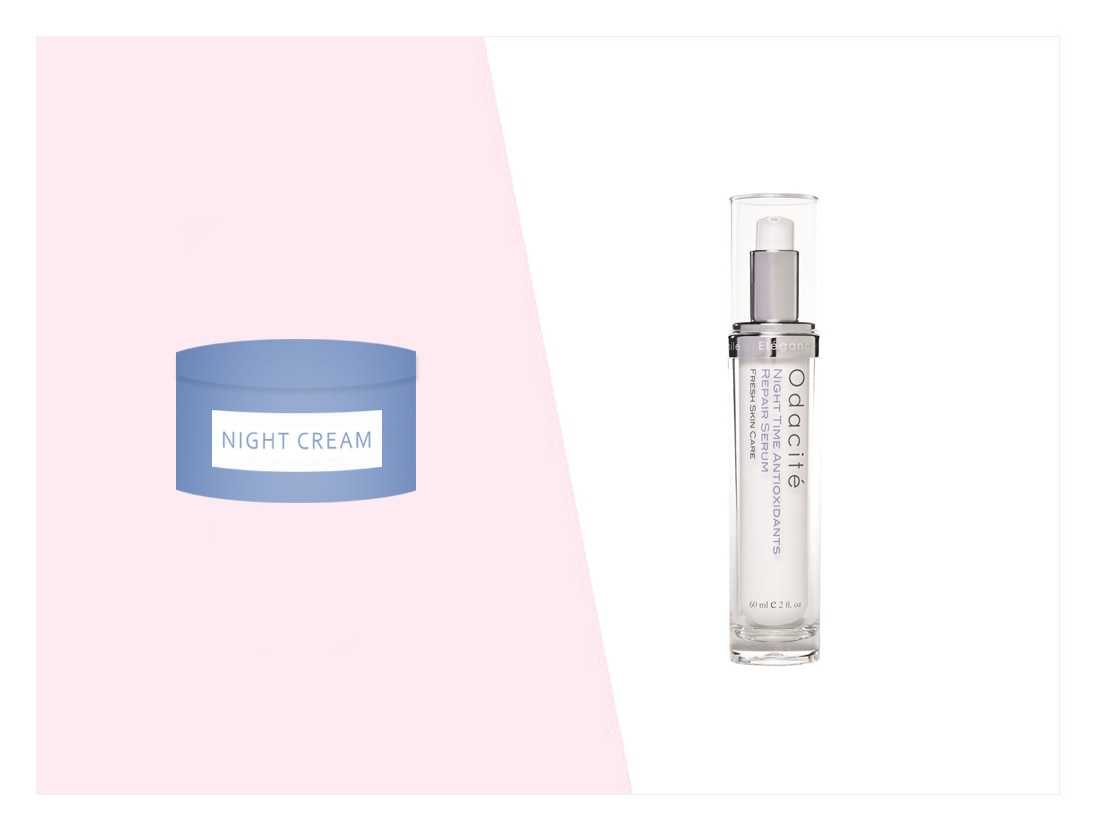 Swap #1: Odacite's Night time Serum, $120
This green beauty favorite has a familiar consistency for those of you who are used to a conventional night cream. Its smooth texture has a breathable quality so your skin can regenerate itself while promoting healing with vitamin E, MSM and hyaluronic acid.
Swap #2: Kahina's Night Cream, $105
The blend of soothing and hydrating ingredients in this night cream are actually usable for daytime, too. The rich Argan oil blended with super antioxidant resveratrol helps combat free radicals and repair any environmental damage from the day.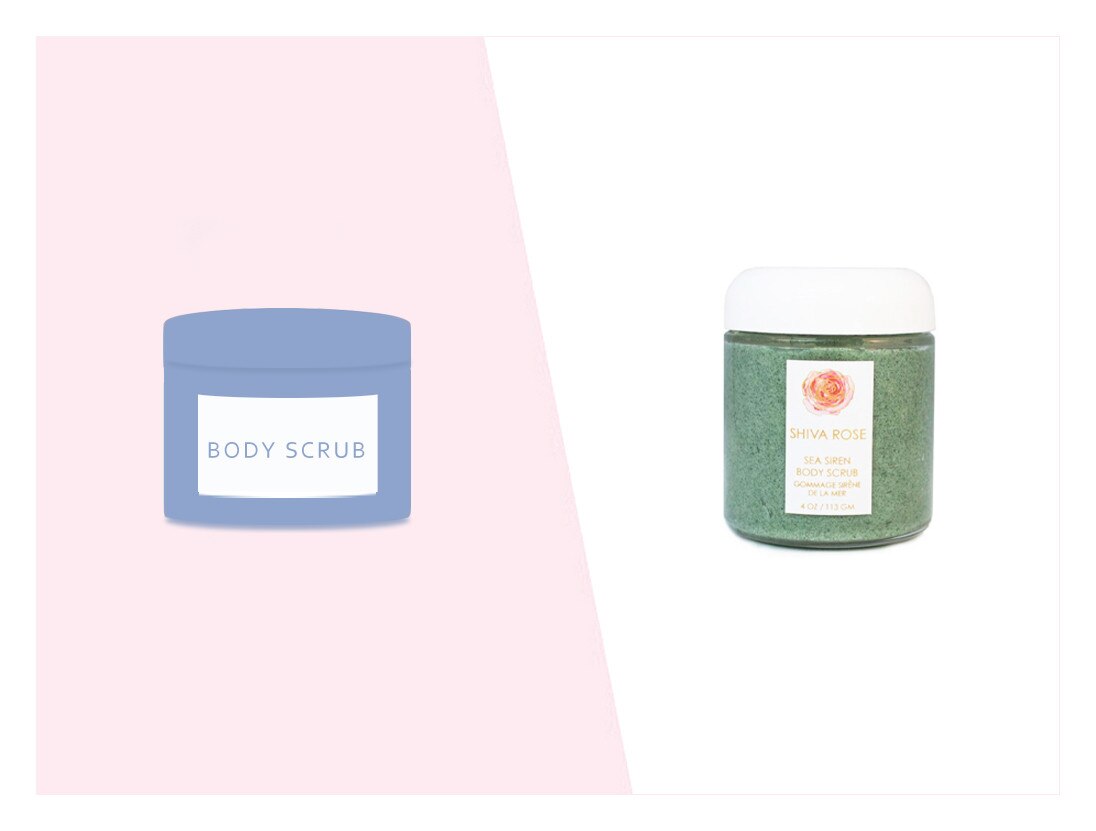 Swap #1: Shiva Rose Sea Siren, $65
This nourishing body scrub is filled with algae and nourishing body butters to create a mineral-rich experience as cleansing as a dip in the ocean. It's a soothing yet effective body treatment.
Swap #2: Soapwalla Almond Body Polish, $40
This sugar and salt scrub smells just like an almond croissant. Delicious and gentle for all skin types. Win-win.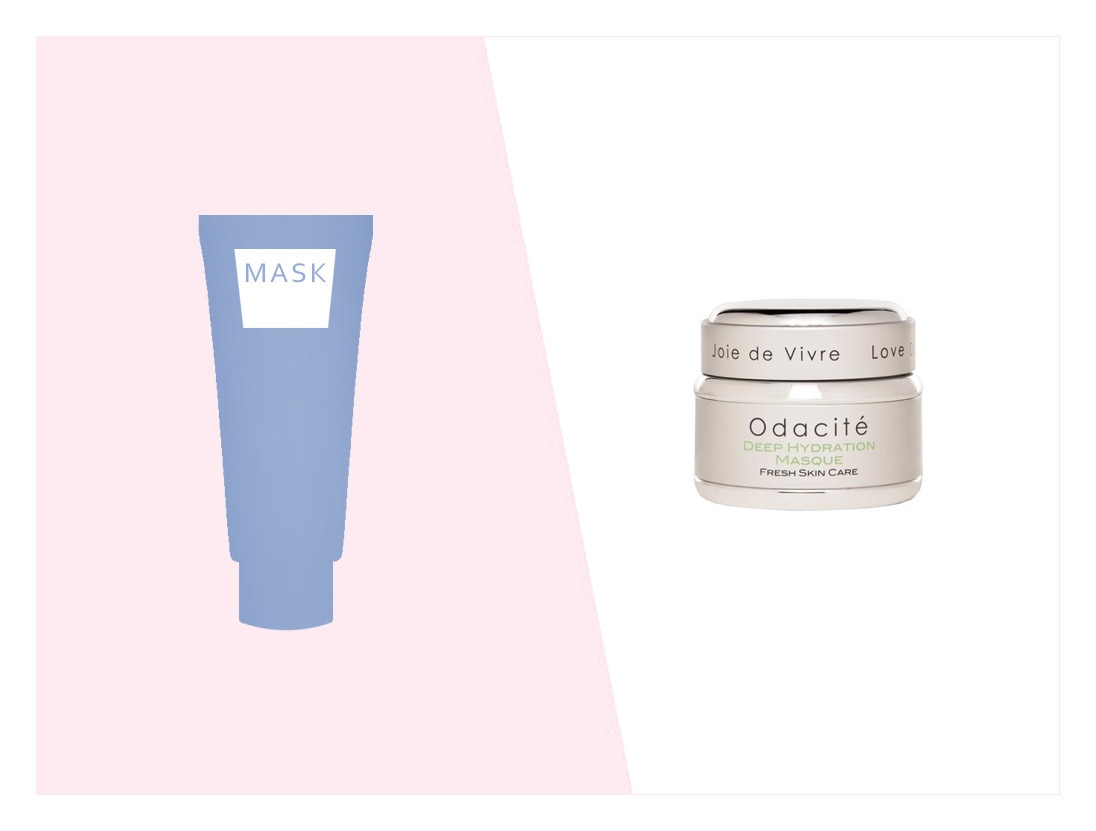 Swap #1: Odacite's Deep Hydration Mask, $50
This mask doubles as a nourishing night treatment for the driest of skin types. It's simple yet effective with the blend of olive and jojoba oils with calendula to stimulate circulation.
Swap #2: Mahalo Petal Mask, $52
This masks has 28 active ingredients that work together to help hydrate, soothe and repair skin, and it's safe enough to use for daily use. Plus, the blend of gentle enzymes allows your skin to swallow up the flower petal essence that plumps and improves texture.