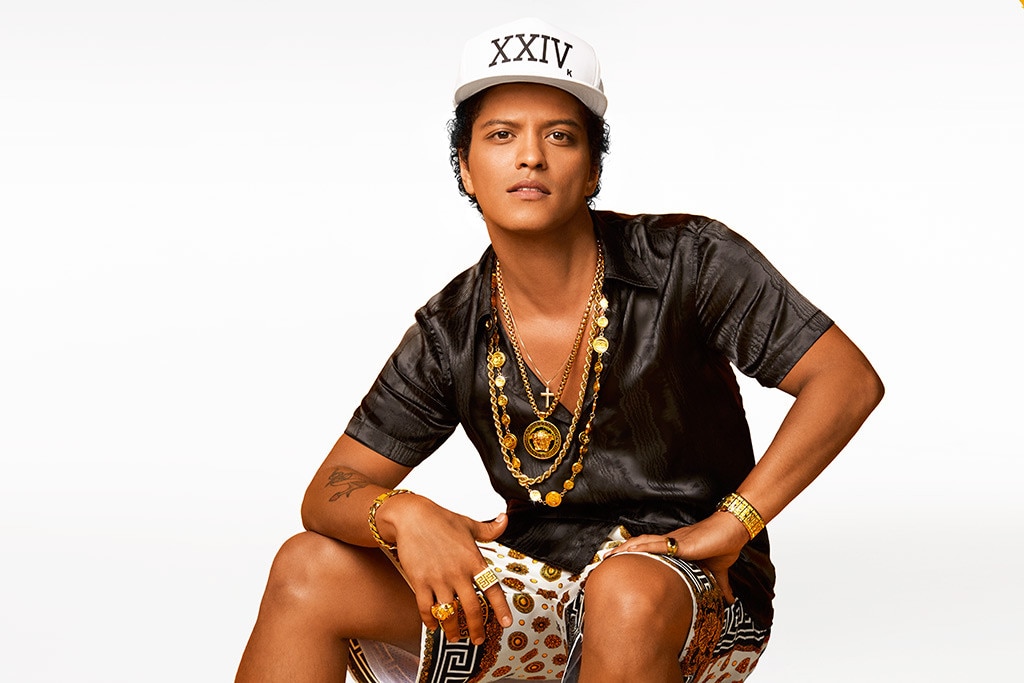 Atlantic Records
Bruno Mars might be one of the most successful, renowned voices in the industry today, but it wasn't just a walk in the park for him to get here.
The 31-year-old singer joined Zane Lowe's Beats 1 show on Apple Music Tuesday and opened up about his career path, his failures and how he hopes to be remembered in the future.

Discussing his early days as an aspiring singer and songwriter, Mars recalled, "[Those days] sucked, but in a beautiful way. Without getting dropped, I might not be here. All of these things you have to go through. It ain't easy. If it was easy everyone would be doing it."
He continued, "The worst absolute moment was telling everybody I got dropped. I'm broke. I'm in debt. Walking into a room saying, 'Yeah, I'm a signed Motown artist,' then walking in and saying, 'I'm a dropped Motown artist.' But I'm not blaming anybody over there."
In fact, he believes it all worked out the way it was supposed to. "Sylvia Rhone gave me a deal and the timing wasn't right. I had to go through this journey. I had to meet Jeff [Bhasker] and beg him to come play at Pickwick's Pub on Ventura with me. I had to sing these songs and gig. I was 20-years-old. I wasn't even supposed to be in these places probably."
Now that he's reached the goals and success he always dreamed of, Mars just wants to continue making good music—like his latest hit, "24K Magic"—that creates happiness and moves people the way it always has.
"I hope that my music does the talking," he said of how he wants to be remembered. "I just wanna do music. It could be boring for people this day and age, but I don't wanna be known for no scandals or controversy. I want to be the guy that brings joy to your life through his music. That's it."
Well that, and one more thing: "I wanna go home, throw on some Netflix and live a life."