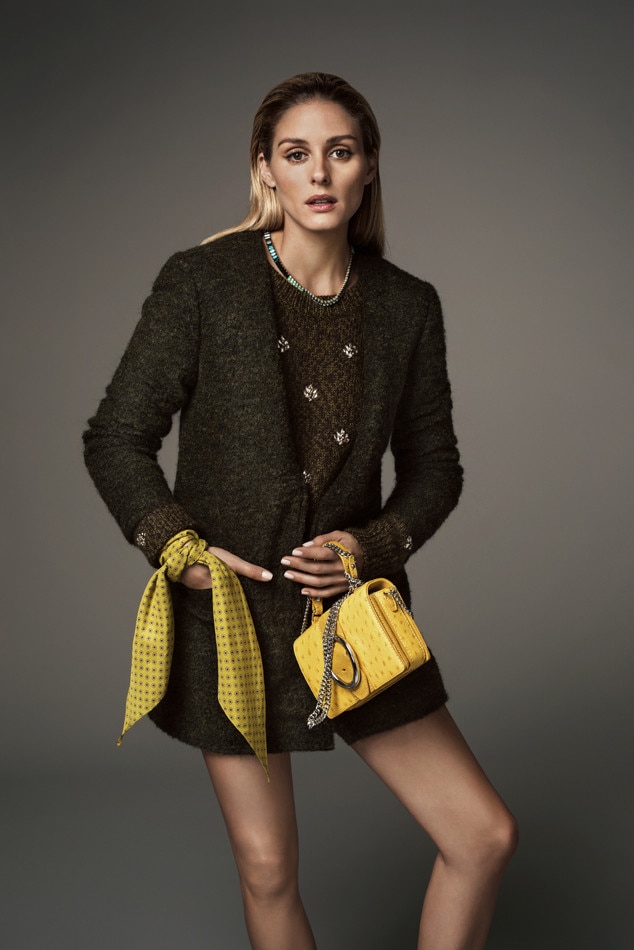 Olivia Palermo
, renowned style icon,
The City
alum and (in case you didn't know yet)
Banana Republic
global brand ambassador is giving us a major lesson (well, lessons) in winter style.
The star recently shot a holiday campaign with the brand, wearing some of her favorite pieces from the upcoming collection—all the more covetable thanks to the fact that Palermo styled it herself. Ready for a peek at the chic cashmere coat of your dreams? Or how about the new, lust-worthy way you're about to wear blouses?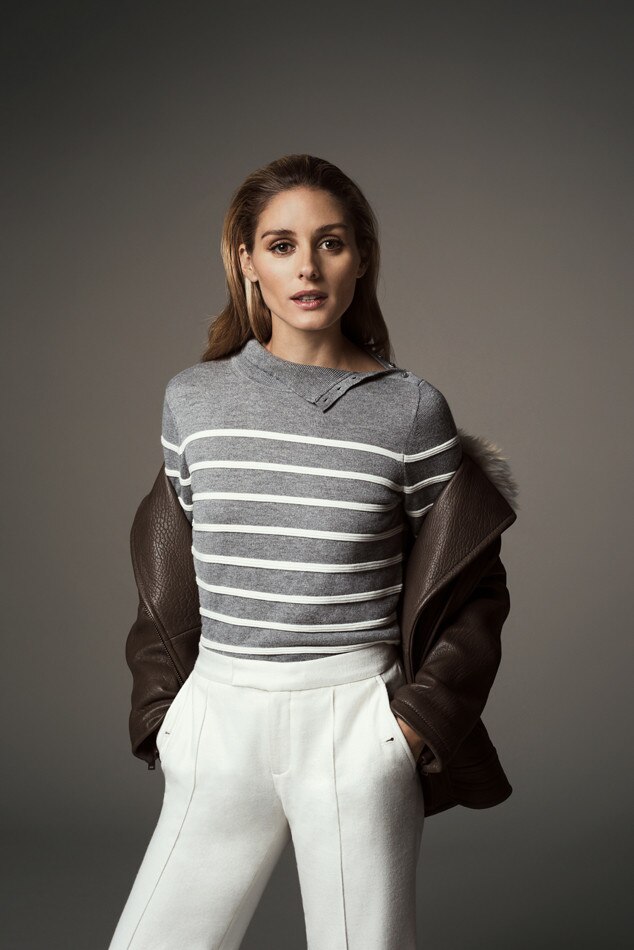 Festive dresses, faux fur stoles and tuxedo-waistband trousers await you...as well as six tips and tricks on wearing cold-weather wardrobe staples new ways.
Show Off Your Cuffs: It's a known fact that outerwear can be an amazing tool for covering up the less-glam pieces you're most likely wearing underneath (if you're in need of a refresher, check out Gigi Hadid's handy trick for dressing up your sweats), but this winter, Olivia's urging you to do the opposite. Scrunch up the fabric on your heavy knit cardigans (like this H&M one) because it's time to show off those sleeves—especially if yours have an amazing cuff detail.


Bling Out Your Collar:

Pinning

a brooch

to your collar is an incredibly easy way to dress up any blouse. It'll elevate even the cheapest button-ups!
Knit Scarves Are so 2015: Swap your usual scarf for a faux rabbit fur stole this season! You can still bundle up with it when you're roaming the outdoors, but its luxurious appeal is also the perfect indoor accent.
Tuck in Your Sweaters: Instead of letting your baggier clothing hang loose (like you normally would), tuck them in! Of course there are exceptions to this rule (i'd like to see you try and tuck in that bulky wool sweater your grandmother knit you), but doing will help to extenuate your waistline making the whole look more flattering than ever.
Coats Make Everything Better: Not that a good ole Canadian tuxedo isn't already a great thing, but it's a big statement to make and most of us aren't comfortable rocking denim-on-denim. Throwing a great coat over a matchy-matchy ensemble is a great way to break it all up. (Plus, you'll look like a total fashion babe.)
Dress Up Your Wrists: You've heard of tying the likes of silk scarves, bandanas, etc. around your handbags for added detail, but have you tried wrapping and knotting one around your wrist yet? Olivia P.'s given her stamp of approval to this edgy, fashion-forward accessory. Even the most basic of outfits (i.e. a tee + jeans + sneakers) can be given new life by this simple add-on.
Okay... now you're officially ready to take on the upcoming season.