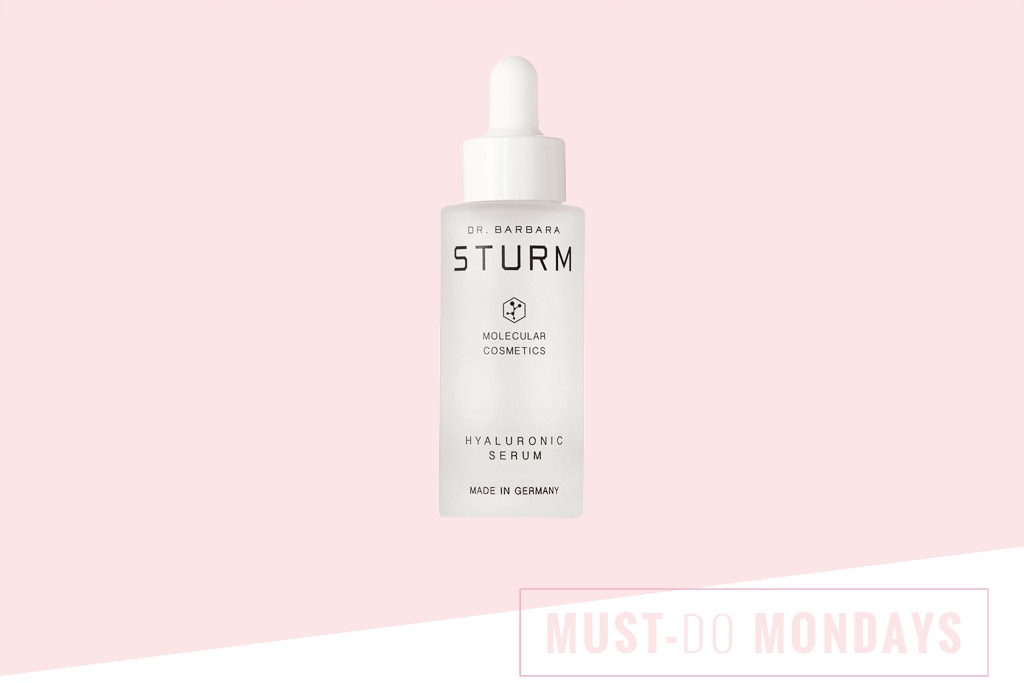 Soft lips are sexy lips.
A little TLC in the lip department never hurt anyone, and that rings especially true in colder months. If you find, despite your addiction to lip balm, that yours are a little more shriveled and parched rather than full and plump, celeb dermatologist Dr. Barbara Sturm has a solution for you. Her fix? Apply your face serum to your lips before you go to bed to keep them looking and feeling better than ever.

By nature, all face serums contain high concentrations of good-for-your-skin ingredients that aim to achieve firmer, younger skin. Take Dr. Strum's Hyaluronic Serum, for instance: It's got a healthy dose of Perslane, a key anti-aging ingredient, which also reduces inflammation. (Rosie Huntington-Whiteley has even instagrammed hers).
And the pro's tip is so easy. Simply apply your serum to your face as usual, and while you're at it, smear it on your lips, too. It's going to be a little slippery, but it's not like you're going to be putting on any makeup. Besides, nighttime is the best time to do it, so the product can seep in while you snooze. When you wake up, your lips will feel firm and buttery soft.