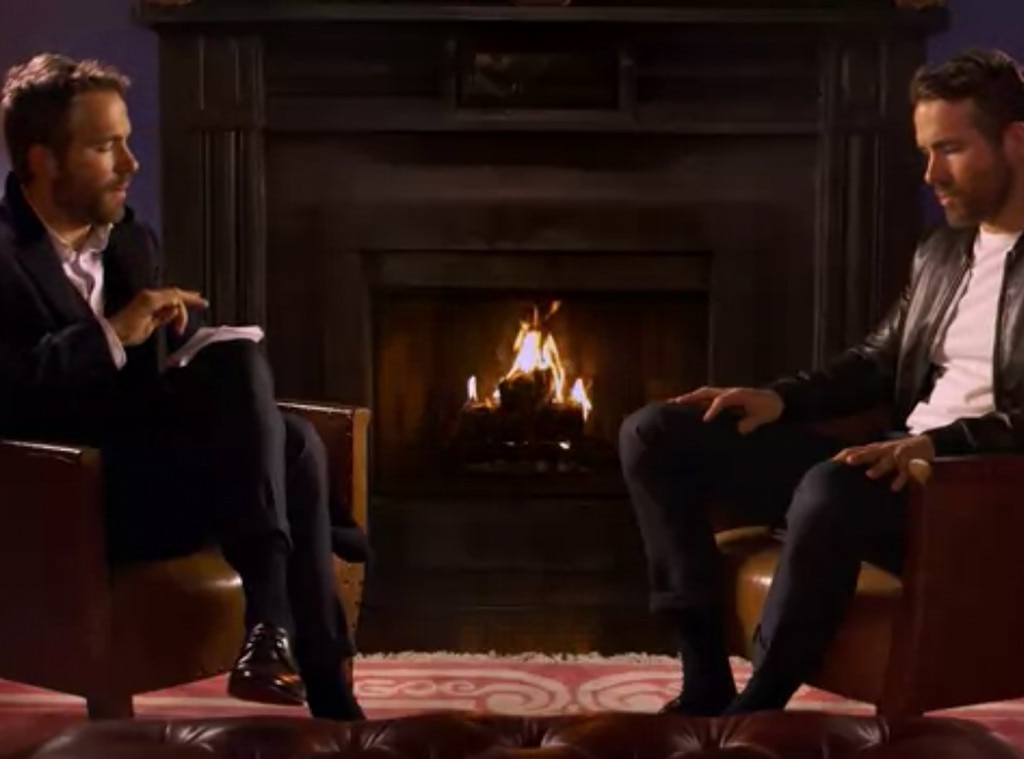 If Ryan Reynolds thought interviews could be easy, he thought wrong.
As one of GQ's Men of the Year, Ryan had the opportunity to be interviewed by his "twin brother" Gordon Reynolds, who is actually just Ryan in a different outfit. Taking place at the Gramercy Park Hotel in New York City, Gordon's interview actually turned out to be more of a hilarious roast at Ryan's expense.
"Looks like we've got two beards in the room," Ryan noted.
"Three if you count your wife," Gordon fired back.
And then the interview began!
Playing the role of the bitter brother who was left behind, Gordon doesn't give Ryan even a second to defend himself—or answer the questions. "Why can't you be like other actors?" Gordon asked. "Good ones."
"Do you consider Deadpool the Green Lantern of good movies?" Gordon continued in a rapid-fire style game.
Ryan, unable to do anything but stare in astonishment and slight horror, remained silent. Then Gordon asked how Blake Lively is.
"She's wonderful," Ryan answered seriously.






"No, how's Blake Lively," Gordon asked again, this time adding a crude tongue gesture.
"You're a f--king pig," Ryan retorted.
Finally, it seemed like Gordon was going to talk about the honor his brother received from GQ. "So...GQ Man of the Year," Gordon observed. "I can't think of anyone more worthy."
And that's when the camera panned to one of the cameramen: Jake Gyllenhaal. "Oh, hey, Jake," Ryan said. "I didn't see you there."
Watch the video to see how Gordon and Ryan's tense interview ends.