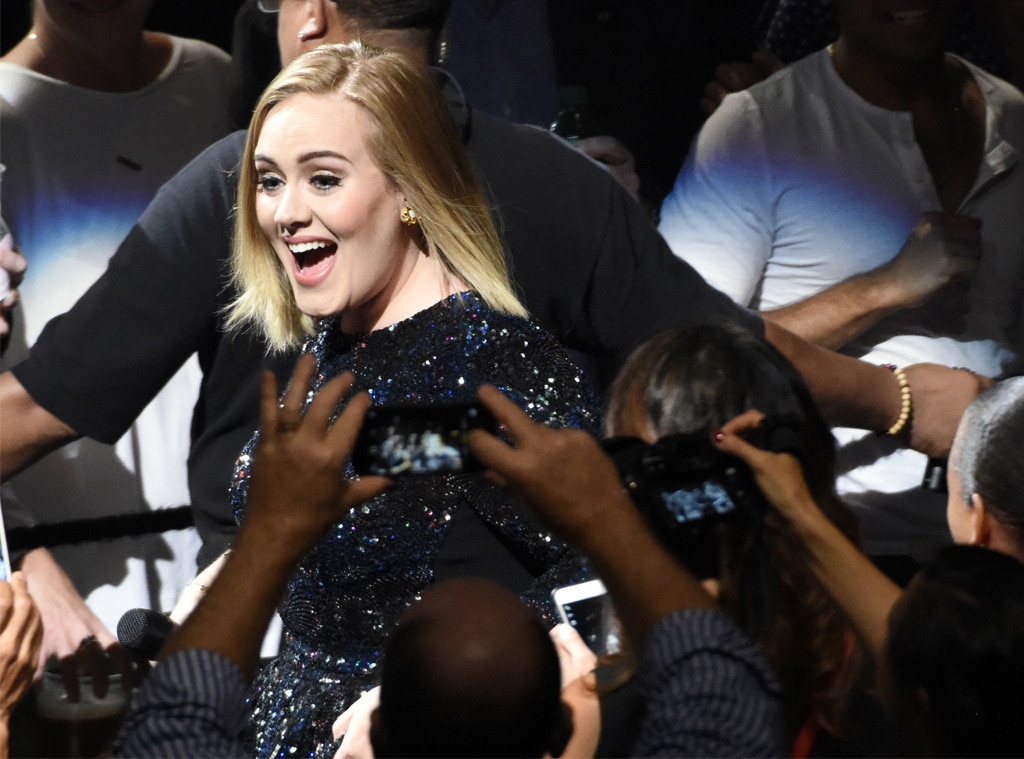 After the success of 21, Adele didn't think her star power could get much bigger. Judging by the last year, she was wrong.
No one felt the pressure more than the 28-year-old British songstress after experiencing the meteoric rise of 2011's 21, her Grammy-winning second studio album. In fact, at the time, the immense fame surrounding the star sent her running for privacy.

"There are, or were, elements of what happened with 21 that really frightened me," she said during an interview with Australia's 60 Minutes last November. "It got so out of control, and it got so big…it just grew limbs of its own and started doing marathon runs...I mean, how is it possible that an album can keep getting bigger and bigger? The fact that I was frightened by it and distanced myself was for no other reason than to live a real life, to write a real record, that's the only reason. How am I supposed to write a real record people can relate to if I'm doing un-relatable things? It's impossible. So that's why I backed off."
She backed off for four full years, became a mother for the first time and reemerged by saying "Hello" last October. The sepia music video has accumulated nearly 1 billion views on YouTube to date and the track alone set a landmark record as the first song to sell over a million digital copies in its first week.
Her record-breaking streak continued as the music video beat out Taylor Swift 's "Bad Blood" to become the music video with the most views within the first 24 hours. It also exceeded Miley Cyrus' "Wrecking Ball" as the fastest video to gain Vevo certified status, which means it acquired 100 million views in just five days.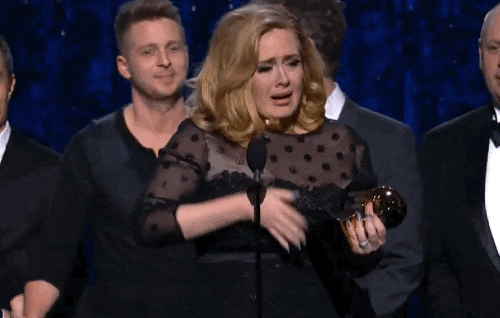 A month later, the full album dropped to instant success as the fastest-selling record within its first week since Nielsen began tracking such sales in 1991.
"The last month has been a whirlwind, its literally taken my breath away," Adele penned in a letter to fans on the album's release day. "I hope you enjoy the record as much as I enjoyed making it for you." According to the album's list of milestones, fans certainly did.
By the new year, Adele had embarked on a sold-out world tour. As TMZ reported, ten million people attempted buying tickets for the 750,000 United States seats available.
As the pop culture pièce de résistance, her January segment of Carpool Karaoke with James Corden is the most watched of his entire series with over 132 million views—and counting.
While the record was not eligible for 2016 Grammy Award nominations, judging by 25's trend, Adele may be going home with more golden statues than she can carry come 2017.