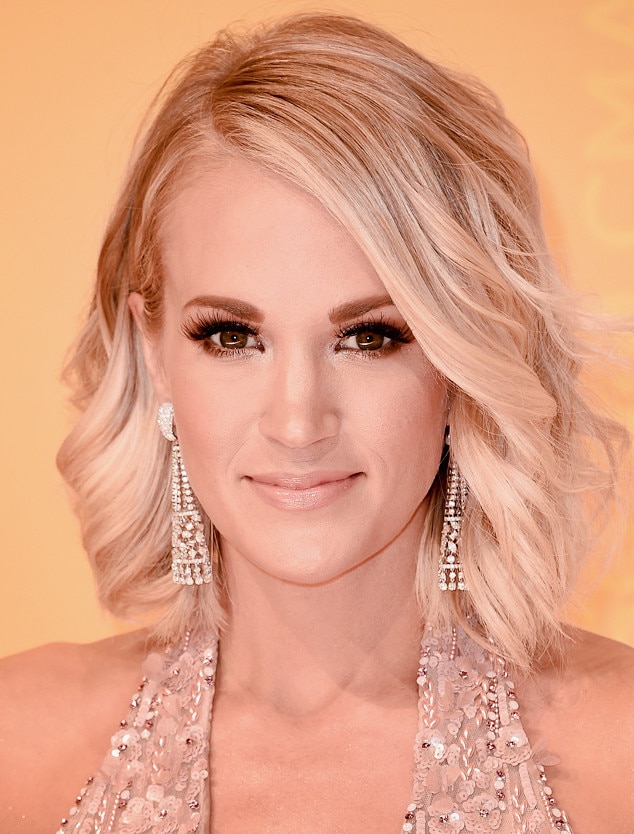 Carrie Underwood just dazzled us with an upgrade on her signature beauty look.
Melissa Schleicher, Carrie's go-to makeup artist and owner of Parlour3, told AOL she usually does a smoky eye on the country star, but for this year's CMA Awards Underwood "wanted Old Hollywood glam but a sleeker look—glam, but not over-the-top glam." This time, though, the country music queen deviated from her usual dark and stormy ways with a hint of metallic.
And with the holidays right around the corner, the singer's tinsel-like eye might just be the perfect way to make the classic look feel fresh—just in time for all those office (and extracurricular) parties.
Keep scrolling for the breakdown!

Step 1: The artist used two of Almay's Intense i-Color Palettes to create the dramatic eye. A light silver shadow was applied all over her eyes then used bolder colors to create a dark crease.
Pro tip: If you get any metallic shadow wet (as long as it already has a sparkle to it) the look and color will be more intense. But note it doesn't work on matte eye shadows.