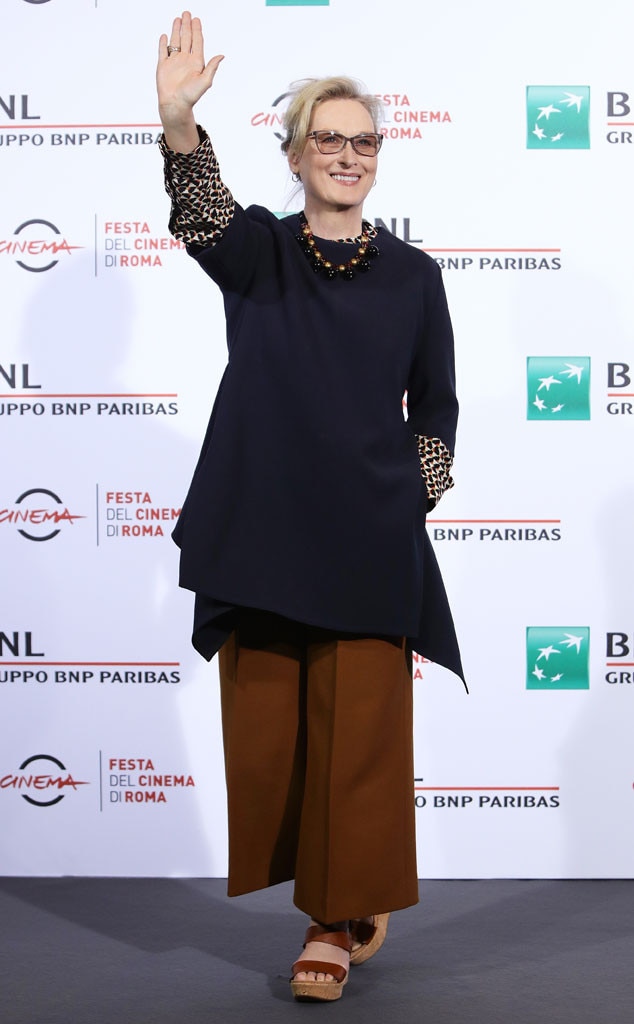 Meryl Streep will take home one of the biggest honors at the 2017 Golden Globes.
The Hollywood Foreign Press Association just confirmed to E! News that the 67-year-old actress will receive the Cecil B. DeMille award, which is given to a talented individual who has made an incredible impact on the world of entertainment.

The President of the HFPA, Lorenzo Soria, released a statement about the news, saying, "It's no surprise that the HFPA has chosen Meryl Streep as the recipient of the 2017 Cecil B. DeMille Award. Meryl's enthralling body of work across a diverse set of genres has made her a role model over the past 40 years, and she will continue to do so for generations to come."



Soria continued, "She has always taken roles with strong female leads, creating art by showing vulnerability and portraying truth on the big screen. Simply put, she is a trailblazer, having paved the way for women in television, film and stage. For shattering gender and age barriers, all with finesse and grace, the HFPA is humbled to bestow this honor upon her."
Stars who have received the award in years past include: Denzel Washington, George Clooney, Woody Allen and Jodie Foster.
Streep is renowned for her work not only as an actress but in the community as well. She is a member of the American Academy of Arts and Letters and has been accorded a Commandeur de L'Ordre des Arts et des Lettres by the French Government as well as an honorary César.

She's also been dominating the silver screen for nearly four decades, taking home three Academy Awards, eight Golden Globes and two Emmy Awards.
Most recently, Streep has been busy politicking for Hillary Clinton as the 2016 presidential election nears.
She spoke at the Democratic National Convention in July and said, "Nearly 100 years after women got the vote, you people have made history. And you're going to make history again in November because Hillary Clinton will be our first woman president, and she will be a great president. And she will be the first in a long line of women, and men, who serve with grit and grace. She'll be the first, but she won't be the last."
The Golden Globes will air Sunday, January 8, 2017, at 8 p.m. EST.