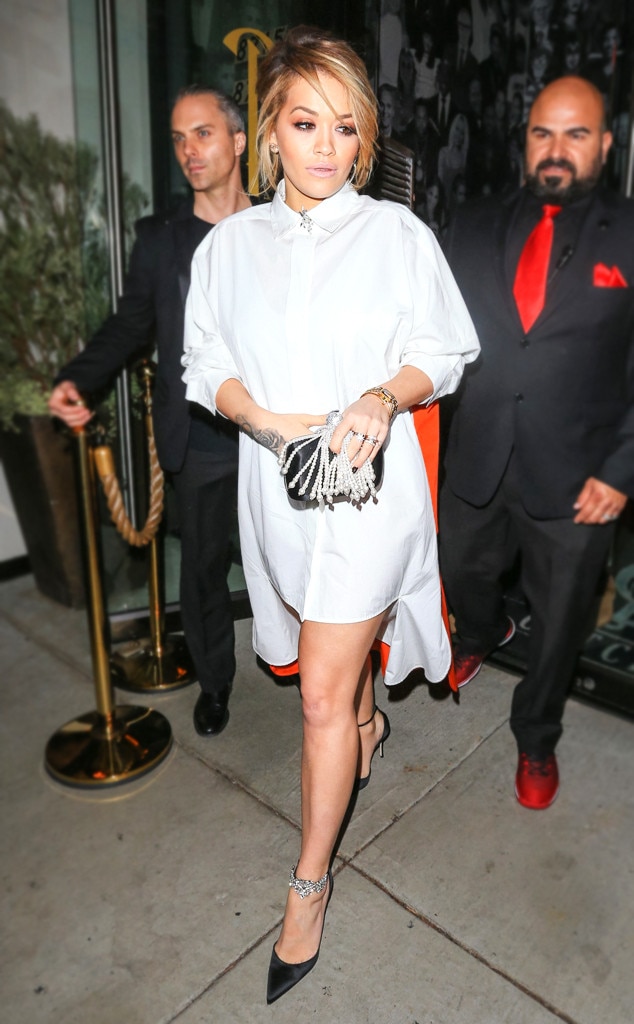 Let's get right to the point: Dressing for a Netflix-and-chill kind of night is confusing.
For the low-key date you're about to have, there are so many things to consider when picking the perfect I-want-it-to-look-like-I-didn't-try-but-I-tried-because-we're-not-there-yet. You want to look and feel sexy without looking desperate. You want to be comfortable for a night of being all curled up on the couch, but you also want to look cute. The list goes on.
So, what's a girl to do? Take style cues from three of your fave celebs.

Rita Ora's borrowed-from-the-boys outfit is the perfect inspo for scenarios where they're coming over to yours—your house, your element, you've got this. Find an oversized men's shirt, one you can wear comfortably as a dress, then ditch your shoes (because why would you need them?) and go for a cozy pair of knit knee-high socks. Statement necklaces (or any accessories for that matter) are up to your discretion, just make sure whatever you wear isn't fussy and don't forget to have a warm, luxe blanket waiting for you on the couch. Preferably one that matches your adorable outfit.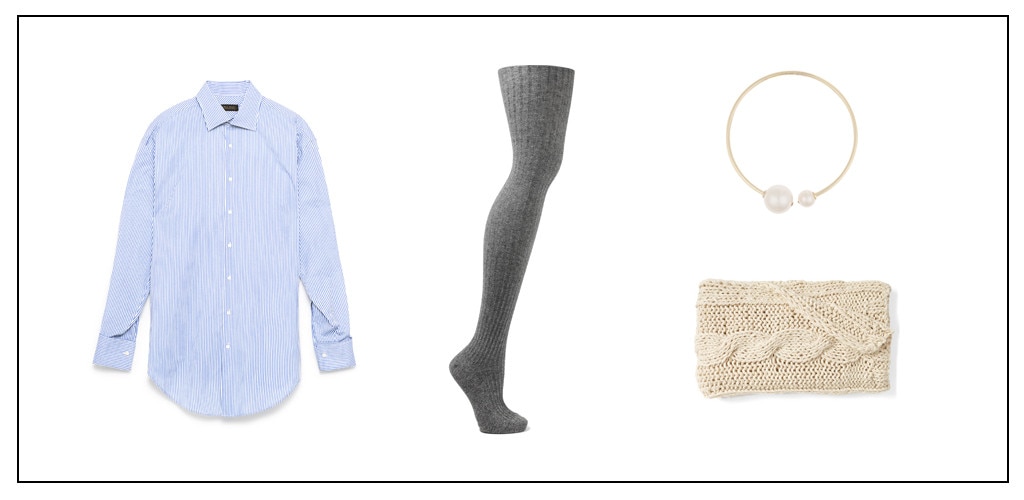 Now if you're venturing to their house, there's more to think about (like what bag you should carry). So take Vanessa Hudgens flirty daytime look as a light gesture. Go the route of a cropped chunky knit sweater but swap her patterned pants for something a little more sultry. A fitted, high-waisted skirt made with a flexible fabric is the perfect thing! Sport a cute pair of pumps that you'll be kicking off anyways and bring your smallest, cutest bag with you (because you don't want them to think you packed for a sleepover).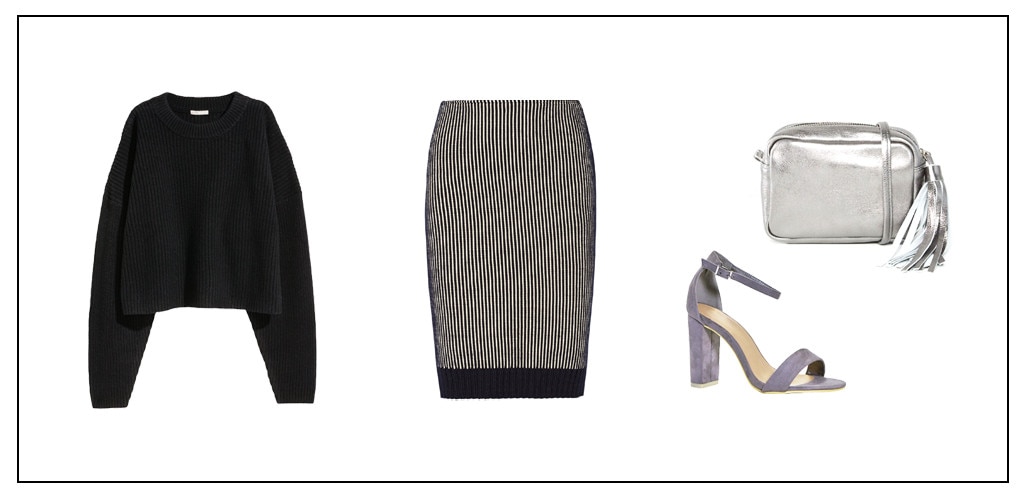 If your signature day-to-day look involves jeans and you don't want to stray too far from that realm (because if you did, it would seem like you were trying), go for an Emma Roberts-esque outfit. Let your SO think it's just another outfit then surprise them with something backless (like the below bodysuit). Wear your favorite pair of cropped jeans with it, so your ankles are showing a little skin then throw a patterned pair of lace-up flats on for fun!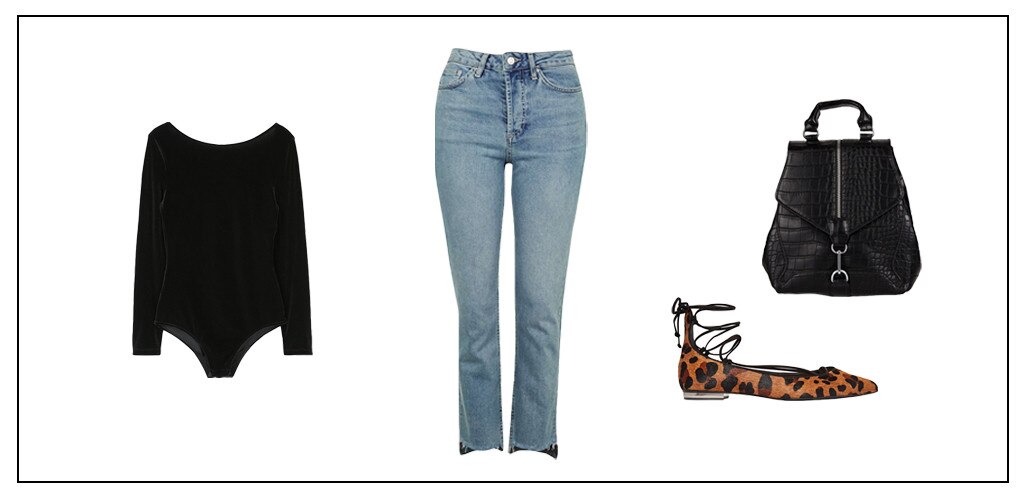 Last, but not least: Light a yummy candle.