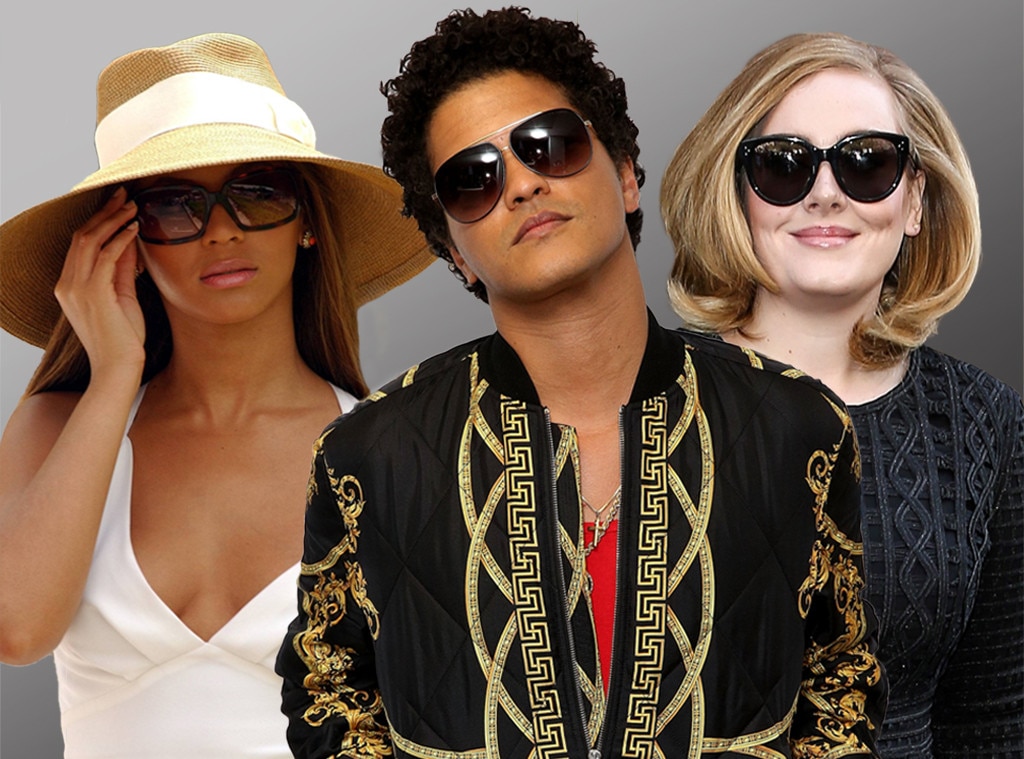 If you want some uptown funk or 24k magic, Bruno Mars is your man. But, if you're on the hunt for some personal drama, look elsewhere.
As the artist behind some of the most successful singles of all time, the 31-year-old crooner is riding a trajectory of success that launched six years ago and, with the release of his third studio album 24K Magic, is showing no signs of slowing, wavering or going any other direction other than up.

While his talent cannot be ignored (his four Grammy Awards and 16 additional nominations just skim the surface of his commercial success), Mars avoids making outside noise to keep fans' ears on his music alone.
"Drama?" he asked Rolling Stone. "I thought when we made it, that means we're drama-free. I don't play that game. I don't want to say something stupid and mess this all up."
One notable way he keeps his personal life separate is by physically separating his home life from the limelight. Bruno is not one to attend every glitzy party and, if he does roll up to a bash, he won't chronicle the night on Instagram. "I don't take my phone, because I'm going to lose my shit," the "Versace on the Floor" singer explained to the magazine.
When it's time to go home, he retreats to his multi-million dollar mansion with his longtime girlfriend, Jessica Caban. If you want inquire about a potential engagement, he might offer this simple answer: "She's my best friend. My rock," he told the magazine. "What's wrong with that? We're just happy."
Candid yet clear, Mars' public style calls for respect.
The singer is in good company. Adele, who he collaborated with on her 2015 track, "All I Ask," takes a similar approach to her public persona.
At the height of her stardom in 2012, the British songstress stepped out of the spotlight and returned home to be a mother to her newborn. "People think I hate being famous and I don't. I'm really frightened of it," she told Rolling Stone last year. "I think it's really toxic, and I think it's really easy to be dragged into it."
Her only child Angelo became the grounding force in her suddenly overwhelming world and ultimately gave her the strength and perspective to get back to work four years later. "That's one of the main reasons that I've been away for so long," she told Matt Lauer last November. "Because I was like no, my kid is more important. My kid comes first, and my music comes second—and I come second."
Though her music feels highly personal in the love department, the 28-year-old's lengthy romance with partner Simon Konecki remains largely a mystery to the public, mostly because they keep their relationship to themselves instead of making it susceptible to scrutiny through joint red carpet interviews.
"It's only because of him and because of our kid and stuff that I'm all right," she told 60 Minutes' Liz Hayes in 2015.
If there's any star who understands the benefits of lying low, it's Beyoncé. The Grammy winner, who joined Mars on the Super Bowl 50 stage this year, typically opts out of red carpet interviews and is selective about the events she attends. As the New York Times once described her interview-less Vogue spread in 2015, she is "seen, but not heard."
However, the "Formation" songstress does offer commentary, albeit discreetly on social media where she has full control. When public speculation and curiosity builds, she releases an album or hits the stage to quell or fuel fans' desire for more.
And when that time comes, she gives it her all all. As Mars told Rolling Stone of the music maven, "She's not f--king joking around."
"She's going to get onstage and show everybody why she's the best every single time."