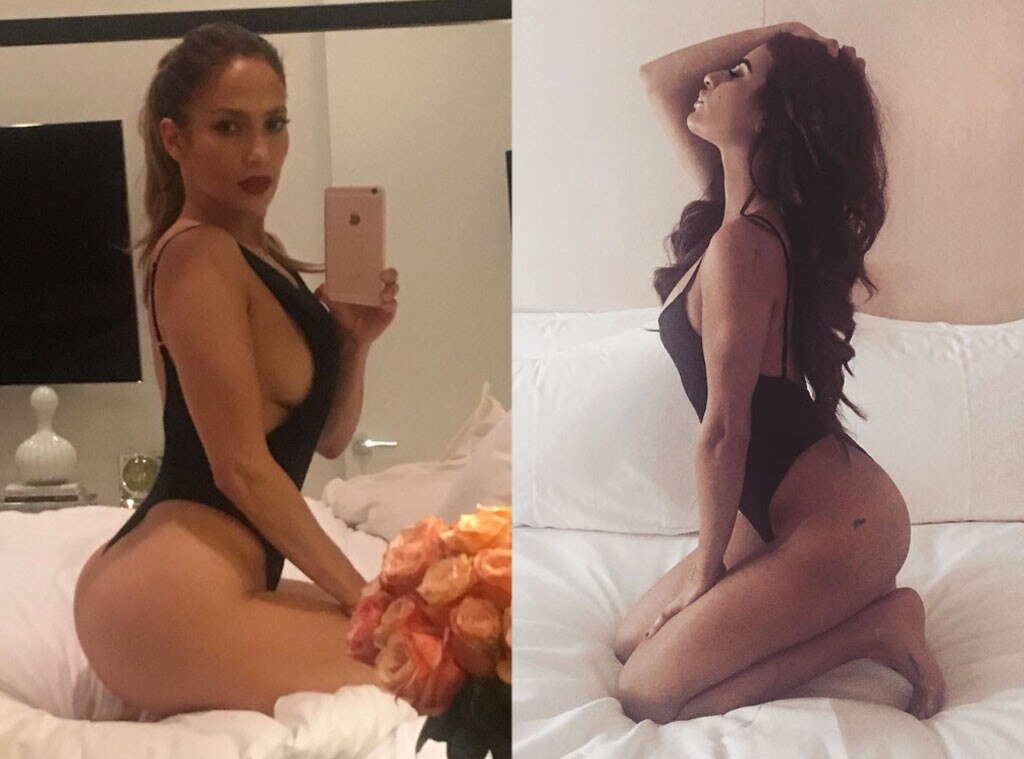 Twinning alert!
Lea Michele woke up ready to pose Sunday morning when she shared a bedside photo of herself in a black bodysuit with voluminous hair cascading down her back. On her hip, fans could easily spot her Finn tattoo, which is of course in honor of her late on-screen, off-screen love, Corey Monteith.

"NYC// Sunday bed series," she captioned the sexy shot. While the image looked like it could have been pulled out of a Vogue photoshoot, the Scream Queens star was simply playing around with the camera in the comfort of her Big Apple bed.
The image bared an uncanny resemblance to Jennifer Lopez's recent shot in the sheets. On Friday, the Shades of Blue star hopped in bed and snapped a photo of herself posing in a similar low-cut suit.
"#loveyourselffirst #feelingempowered #healthybodyhealthymind," the "Ain't Your Mama" singer explained. It seems there were two Hollywood ladies feeling empowered this weekend.