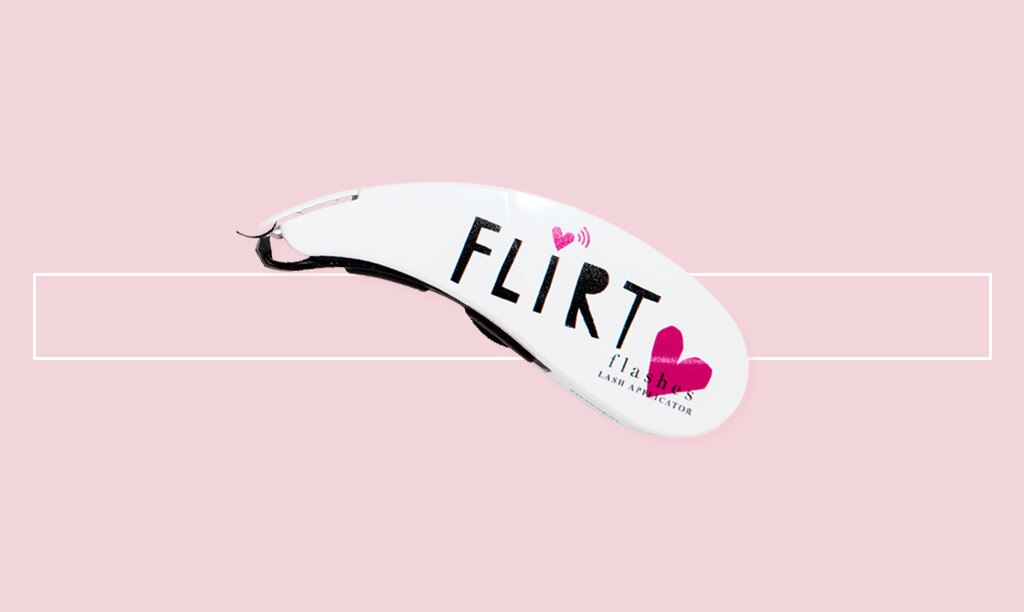 "The thing is, most girls don't know how to put on lashes."
Amber Rose is right, you guys.
We've all been there: after many (failed) attempts there's now glue everywhere and you can't quite get your lashes to settle in the right place.
At the launch party of her new beauty line Flirt Cosmetics, sources sat down with the maven herself and she let us in on the collection's most innovative product yet, Flashes.
"With the Flashes lash applicator, you can put some over here, or some on the bottom, or just kind of layer it to make it bigger. It clicks up, you put

a little glue and you can build it up really big or do a light lash for the daytime."
It really is that simple.
How It Works: Your falsies are already inside the device, so all you have to do is scroll until you see the end of the lashes, apply a dab of glue to the strip of the lash, press the strip onto your eye and swoop it off. That's it.


The tool eliminates the mess, the chance for the wrong placement and, even if it's your first time, you really can't screw it up. It's fool-proof!

Watch the above Instagram video of Amber's makeup artist, Priscilla Ono, using the applicator for a close-up of the process (she also gives great, in depth tutorials on the site).
This product might just change your whole morning routine.