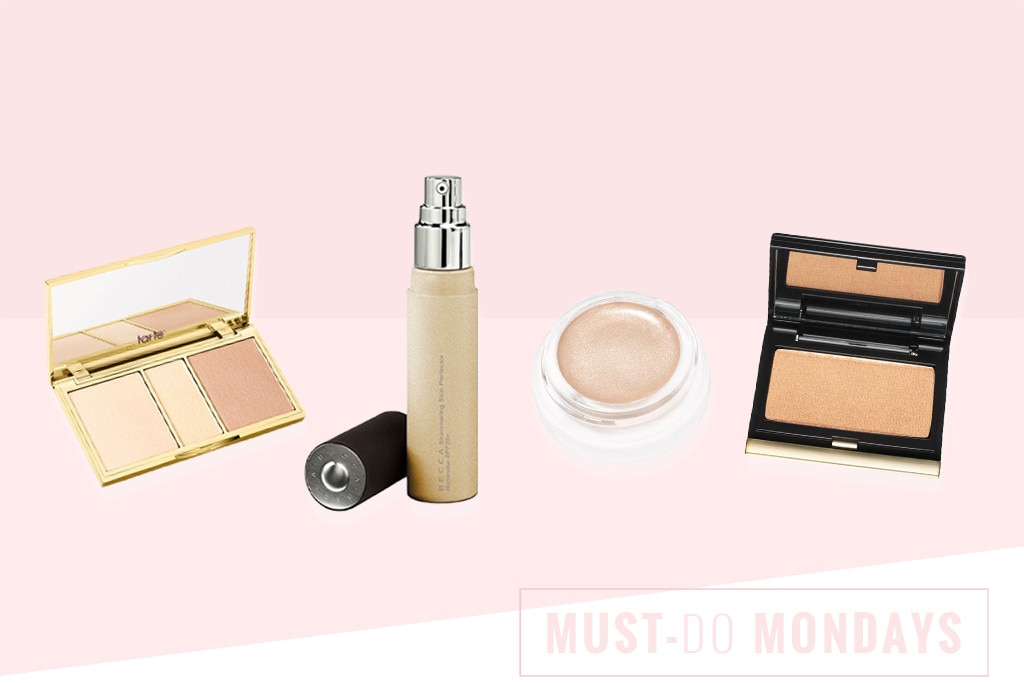 One way to bump up your makeup look this holiday season: using highlighter.
That's by no means new information. You're probably already using illuminator in all the typical places: your cheekbones, brow bone and inner corners of your eyes—all the high points of your face, as recommended by every makeup tutorial, ever.
But there's so much more you could be doing, according to celeb makeup artist Suzie Kim.

There are a few unexpected areas you can maximize with the product. And we'll get to those in a minute, but first, her rule of thumb: "I like to stick with a liquid-based highlighter for dry skin and powders for oily skin," noted the pro.
And now, here are four new face placements where you're probably not using highlighter yet.
Center Area Under the Bottom Lashes: "This is a trick I use to make eyes really pop and give an open doe-eyed look as opposed to the more common inner corner eye area," shared Suzie. Pro tip: RMS Magic Luminizer is perfect for this.
Tip of the Nose: Lightly dust a powder, like, Kevyn Aucoin Celestial Powder, on the tip of the nose (not just the bridge, like you're used to). It brings a soft focus to the center of the face. "This works to lengthen features when you're feeling more full or bloated in the face," shared the beauty guru.
Chin: Add a little extra liquid illuminizer, like Becca Shimmering Skin Perfector in Moonstone, for a little more dimension that adds to the overall glow of the face.
Clavicle and Shoulder Tops: "When you're going out and wearing a low-cut or sleeveless top, I love to dust the clavicles and the top of the shoulders to add a little sexy glow," said Suzie. Her pick: Tarte Skin Twinkle Palette.
Yes, i know: You're into it.