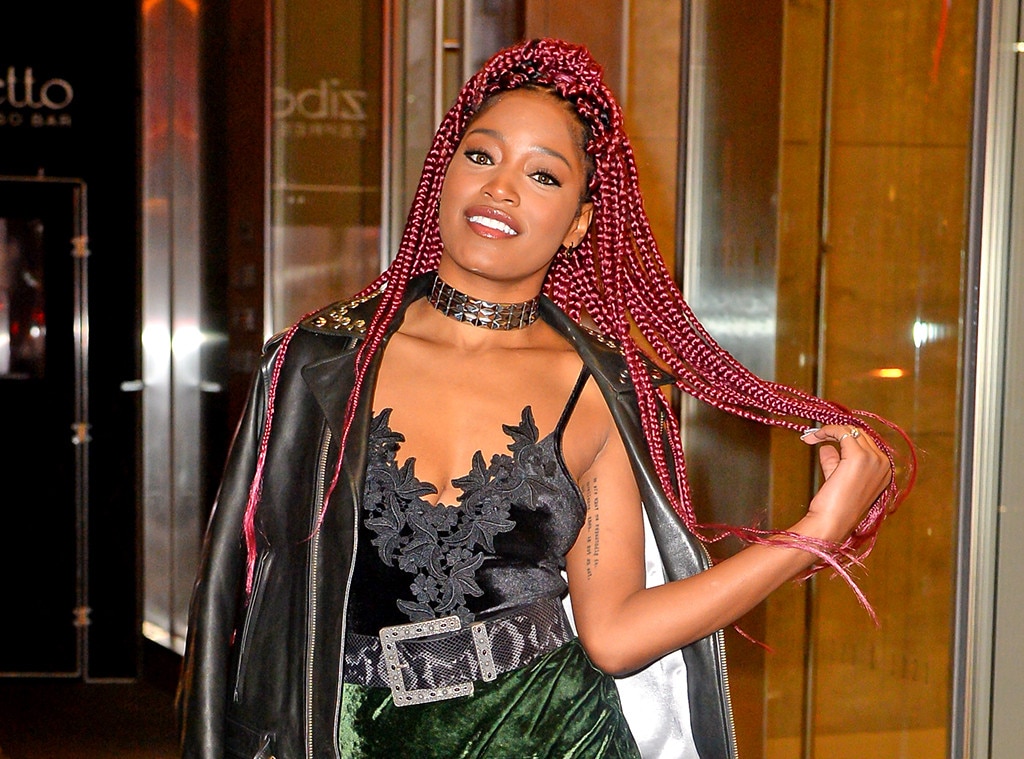 After close to
28,000 years
, braids have aged like fine wine.
Pretty plaits are in nearly every country in the world. Braiding has weaved its way through time and space, consistently finding itself in the spotlight. For many cultures, the story of braids carries great cultural significance. It is more than a hairstyle. Braids, in many ways, express identity.
With our universal love affair with braids, it doesn't look like the hairstyle is going anywhere any time soon. In fact, 2016 was the year of incredible celebrity braid styles. A-listers, such as
Beyoncé
,
Kerry Washington
,
Vanessa Hudgens
,
Kim Kardashian
and
Yara Shahidi
, sported head-turning plaits, bringing braids to the forefront once again.
Want to know where your favorite braided style comes from? Keep reading!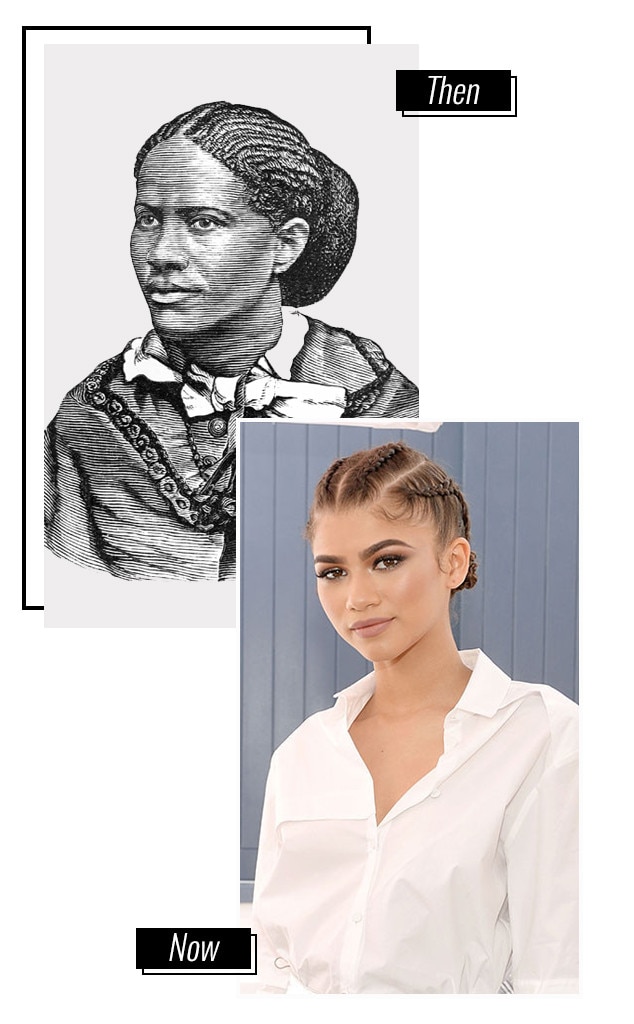 Cornrows
During the Colonial era, slavers would often shave off the hair of those captured for sanitary reasons, an unthinkable act to many Africans. On the plantations, however, slaves were expected to look presentable. Plaiting then became popularized as an appropriate hairstyle and an act of resistance by reconnecting with African rituals of braiding. The hairstyle became known as "cornrows" in the USA and "canerows" in the Caribbean.


The hairstyle has been a global phenomenon throughout history, taking on a number of names. The Dutch were early adopters, giving rise to the "Dutch braids." In 1871, a short story in the USA publication

Arthur's Home Magazine

popularized the term "French braid," referring to the cornrow technique. From then, Americans commonly referred to the hairstyle as "French braids," although the braids have no direct connection to France. More recently, the plaited braids were coined

"

boxer braids

"

after Kim Kardashian sported the hairstyle

. Although these terms demonstrate the global appeal and timelessness of the style, they neglect the substantial history and cultural importance of cornrows to African and African-American people.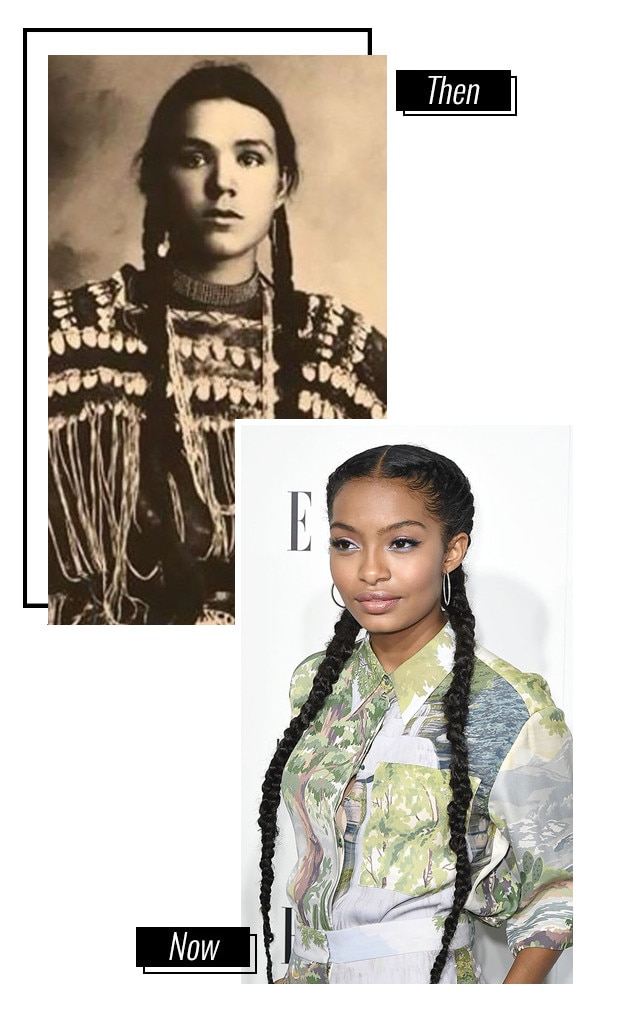 Long Braids
Native American culture combines
the spiritual importance of long hair
to
the tradition of braiding
. A braid symbolizes "oneness and unity." One strand of hair may be fragile and weak, but when united with the other strands, it becomes strong. Because of this spirituality, many never cut their hair, and if they did, it signified loss of a loved one or a rebirth of the spirit.
In many Native American communities,
braids were also thought to be incredibly attractive. Married women wore their hair out, while single women melted hearts with their braids.
Crown Braids
During Medieval Times, hair was used to communicate respectability.
Older noblewomen feared that wearing hair in their face would label them as witches or heretics. It was also uncommon for people to bathe frequently, so hairstyles that were sleek were preferred for dirty hair. That's how the crown braid came to be!
Braided up-dos dominate the red carpet (think Ciara at the H&M runway show in Paris), while crown braids remain a versatile look for oily hair. The skills required for these looks typically keep them from most daily beauty routines.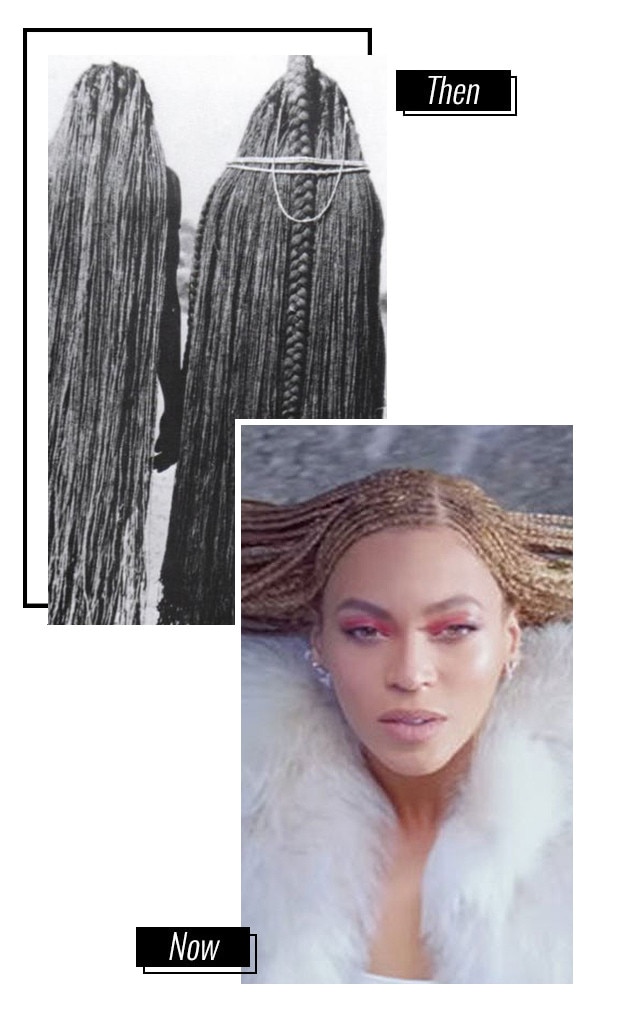 Box Braids
"Box" braids or braid extensions stem from
a Mbalantu coming-of-age tradition
(a.k.a. Eembuvi braids), in which braid length and design aligned to a woman's age. At the age of 16, hundreds of single braids are braided into four large and long braids, signifying her readiness for marriage. There is also evidence of Ancient Egyptians wearing many skinny braids, including Queen Cleopatra.
In the 1990s, the tribal style became mainstream
with African-Americans using synthetic hair to create long braided looks. Janet Jackson's role in the 1993 film
Poetic Justice
and Jada Pinkett-Smith and Kimberly Ellis' role in the 1996 film
Set It Off
popularized these braids in Hollywood, with Brandy, Gabrielle Union and many others following suit.
Beyoncé, Keke Palmer and Rihanna are just a few of the A-list stars that love these plaits.
The popularity of each of these styles proves that American beauty ideals are inherently multicultural. This is a country where we can appreciate the beauty in those that may seem different than ourselves. That's more beautiful than any braid.