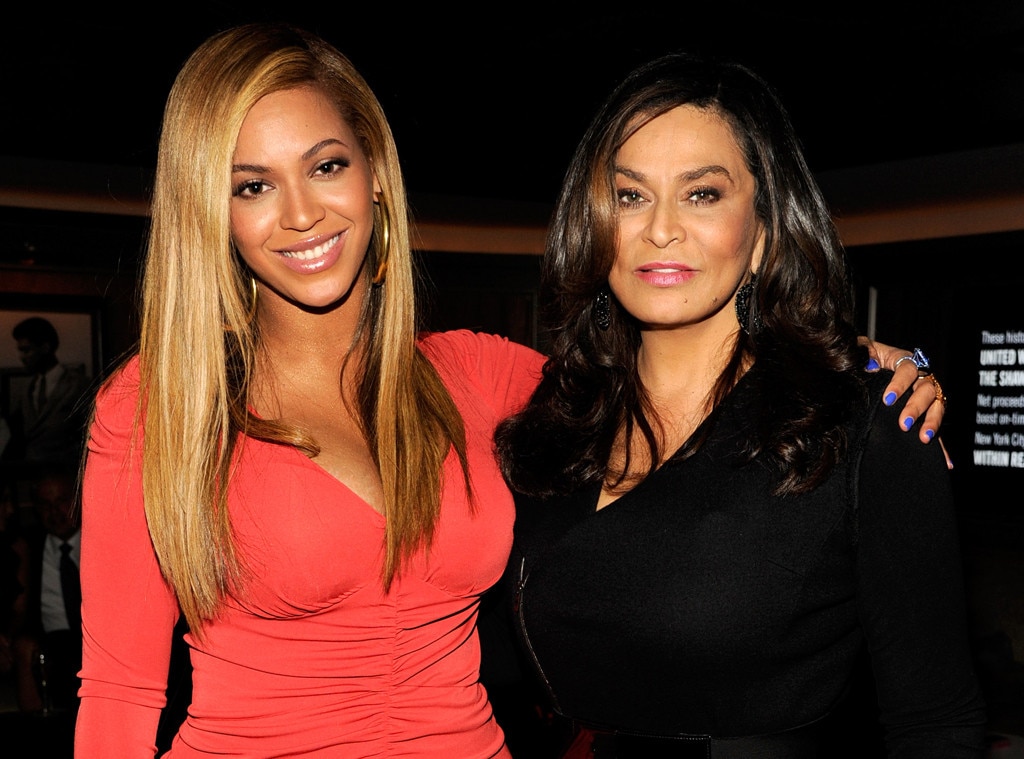 You may not be a hater, but step away from the screen, mom.
Tina Knowles said Wednesday she is taking a break from social media after she got involved in some drama regarding Jennifer Hudson, which she says was not done intentionally. The controversy followed her daughters Beyoncé and Solange's "warnings" that she "might accidentally touch something when looking at other sites."

Tina had looked at a person's post of a video of Bey performing the Dreamgirls song "Patience" with Hudson and fellow movie co-star Anika Noni Rose at the 2007 Oscars and liked a comment from another user who wrote, "Jhud sounds horrible."
Following a backlash from fans, Tina took to Instagram to post a lighthearted video of her and a man commenting on a California sunset and a long explanation of her controversial Instagram "like," which she signaled was made accidentally.
"I am writing this commentary for Jennifer Hudson and not for the evil mean people that are making this into a social media ugly thing," Tina wrote. "I've known Jennifer Hudson for many years and have totally been in admiration of her talent and beauty and kindness I would never ever say anything negative about her or agree with anything negative!"
"My children worried that I might accidentally touch something when looking at other sites and have warned me about it. They always say that I am not that great on social media I have to be very careful," she said, adding, "And somehow maybe I touched a button."
Tina said she was on her own page and clicked on the username of someone who left a positive comment about Beyoncé.
"I went to look at their site and saw some good videos and performances of Beyoncé," Tina wrote. "I came across the video of her and Jennifer (which I totally enjoyed) and I was looking at them I didn't even look at the comments or what people were saying till just now. And I absolutely would not have touched a like or dislike on one of these sites."

Tina said that if you look through her own Instagram page, you will see she is "not a hater and I am not negative about people."
"So to Jennifer for my mistake of accidentally touching it which I don't remember doing I really apologize I totally love and Admire you ♥ and I'd have to be pretty stupid to do that knowing it would be everywhere, but I will be taking a break from social media as this is the bad side of it. There are people who make thier living off of negativity (sic)," she said.