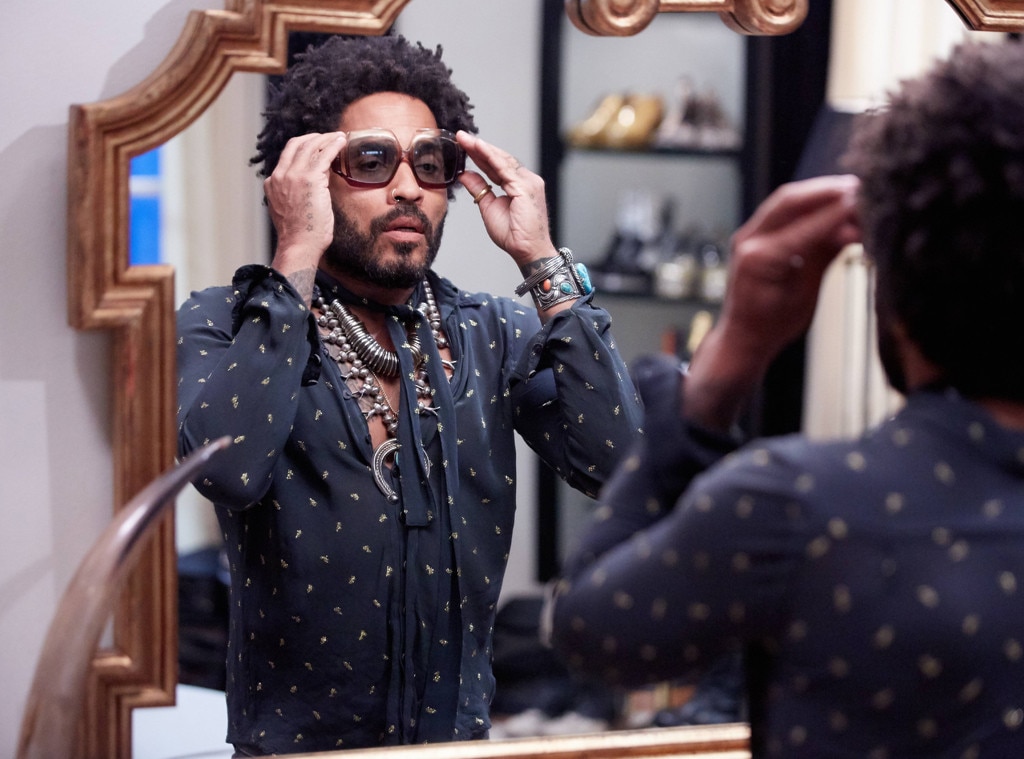 It's Lenny vs. a Lyon!
Empire fans, prepare for your new obsession: Star, Lee Daniels' new musical drama that will debut tonight at 9 p.m. after Empire's midseason finale, before officially kicking off its run on Jan. 4.
And in E! News' exclusive sneak peek, a Lyon decides to crash the Star party—literally. Terrence Howard's Lucious Lyon pays Lenny Kravitz's Roland Crane, a major music star, a surprise visit to chat a little business. But surprisingly, Lucious isn't interested in signing Roland right now.
"This time I'm coming for your daughter, not you," Lucious tells Roland. "Tell me about her."
Roland's daughter is Alexandra (Ryan Destiny), one of the three ladies that will make up the girl group at the center of Star. But Roland doesn't seem to want Alexandra to be a star. At all.
"She's already got a gig, singing background for me," he tells Lucious. "If Alexandra is going to sign a note, just one note, it's going to be with me." However, Roland forgets he's in the Lyon's den, with Lucious dropping a pretty big bombshell on Roland about his daughter. Press play on the video above to watch the fatherly face-off go down.
Also starring Queen Latifah, Benjamin Bratt, Jude Demorest, Brittany O'Grady and Amiyah Scott and featuring a soundtrack of original music, Star will track the careers of three talented singers as they navigate the cut-throat music industry.
Star's special premiere airs tonight at 9 p.m. on Fox, before the series' official debut on Wednesday, Jan. 4 at 9 p.m.