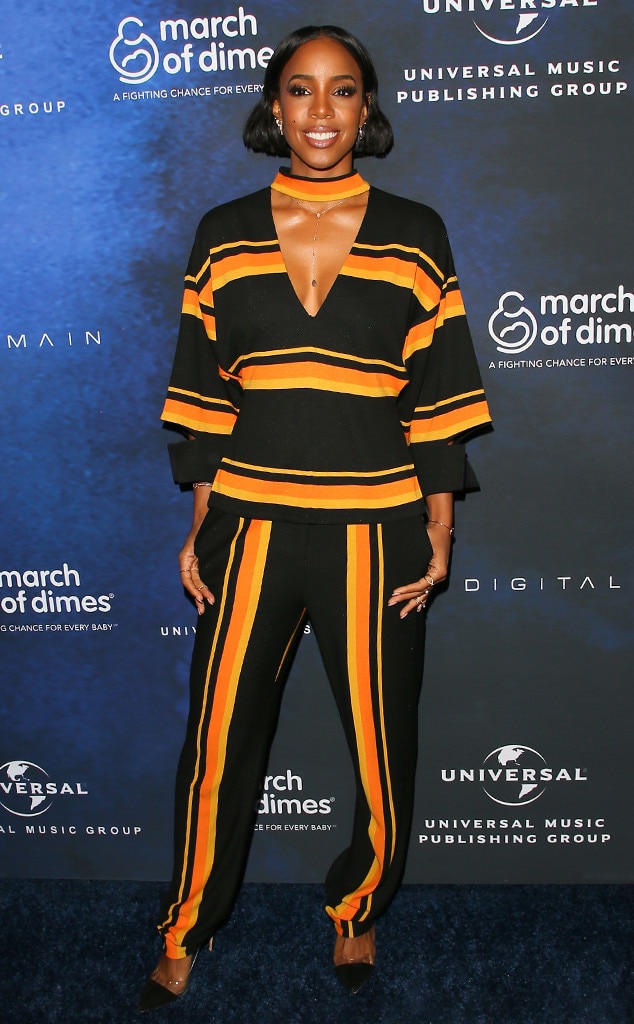 Is Kelly Rowland ready for baby no. 2?
The 35-year-old singer talked to E! News and other outlets Friday at the sixth annual March of Dimes Celebration of Babies charity luncheon in Beverly Hills about her future family plans. Rowland has a 2-year-old son, Titan, with husband Tim Witherspoon.
"Well, one more is just fine!" she said, regarding children.

"I feel like [Titan is] a handful tearing up my house and drawing on my walls and cussing me out, oh my goodness," Rowland added, laughing. "But he's awesome and I'm so blessed to have him and his dad is an excellent dad. We have a nice little unit as three...we'll see what happens."
The singer gushed about her son and his own musical talent. Could he follow in mom's footsteps?
"He is a boy's boy but if he hears myself or anybody singing he's going to repeat it," she said. "It's the weirdest thing, melody for melody."



Rowland also talked about Titan's relationship with Blue Ivy, the 4-year-old daughter of her Destiny's Child co-star and friend Beyoncé and husband Jay Z. The families are close and recently celebrated the rapper's 47th birthday at what Rowland called an "intimate," "perfect" dinner at a restaurant.
Rowland said the couples' kids "act like cousins."
"Yes, they are extremely close," she said. "It's the sweetest thing. It's the greatest thing about friendship when you're able to grow up together and your children are able to grow up together and it's just years. Just years upon years of beautiful friendship and sisterhood."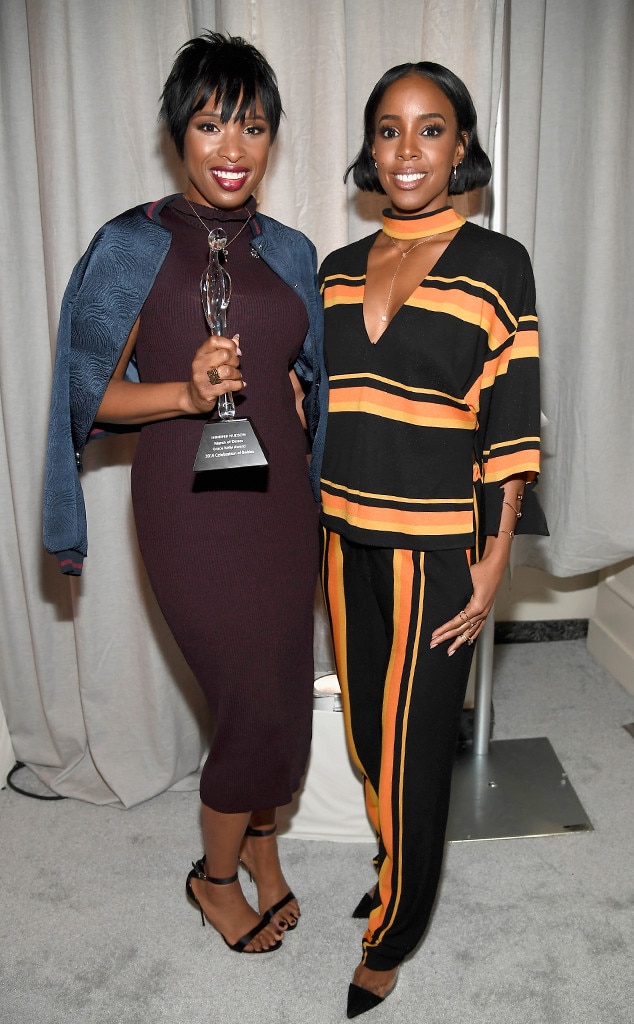 Frazer Harrison/Getty Images for March of Dimes
At the March of Dimes event, Rowland presented Jennifer Hudson with the Grace Kelly Award, given for her contributions to the March of Dimes charity, a non-profit organization for pregnancy and baby health.
Nick Cannon hosted the gala, which raised $1.4 million to help efforts to end preterm birth. Other celebrity attendees included Derek Hough, Elizabeth Banks, Bryce Dallas Howard and Molly Sims, who arrived with husband Scott Stuber. The model is currently pregnant with the couple's third child.