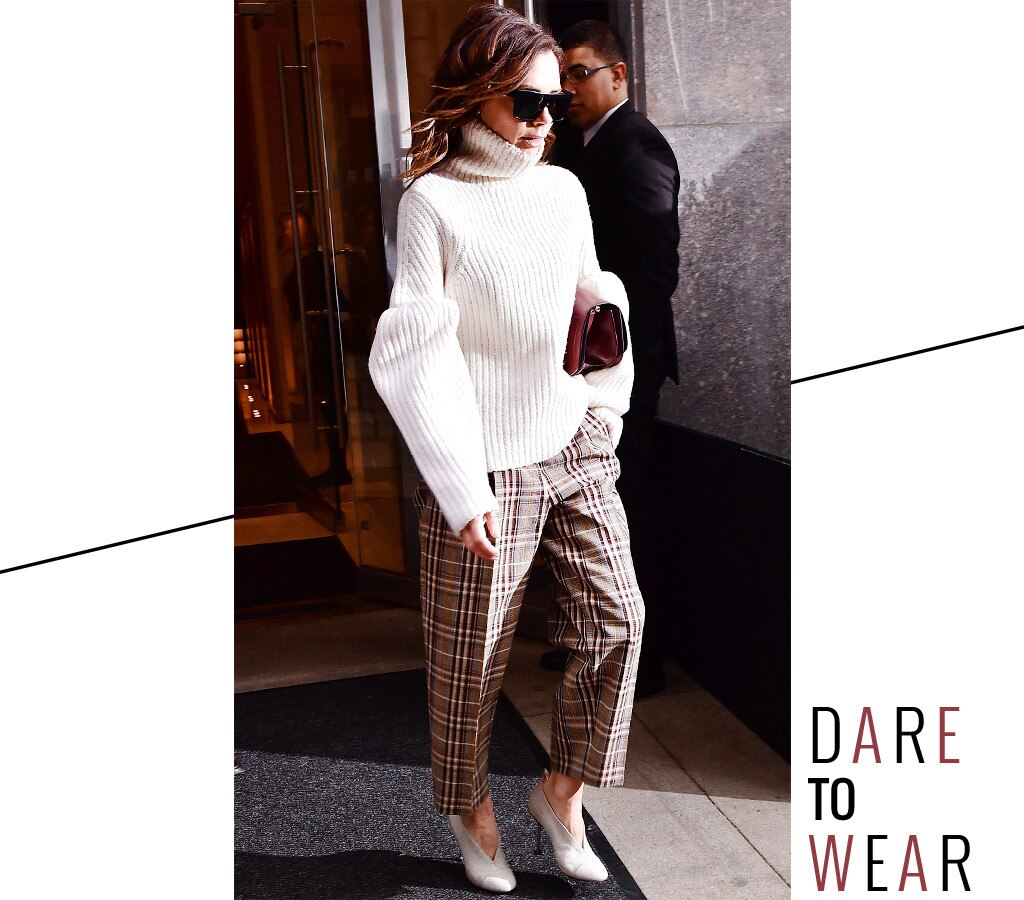 This new sweater trend is anything but boring.
Victoria Beckham's impeccably perfect sense of style will forever live through her eponymous label, Victoria Beckham. The clothes get better and better with each season, but when it comes to her recent fall collection we really think the former Spice Girl hit the jackpot when she designed this statement knit with bell-like sleeves. Proving yet again she's always up to play with shapes and silhouettes in unexpected ways.

The high neck gives the sweater a more powerful feel while its ribbed design humbles it, making it work for a wide range of outfit types—from casual to semi-formal, from daytime attire to evening wear. But the bad news? This particular top has been sold out for quite some time. The good news? The below inspired-by-VB options are alive and well, just waiting for you to purchase them.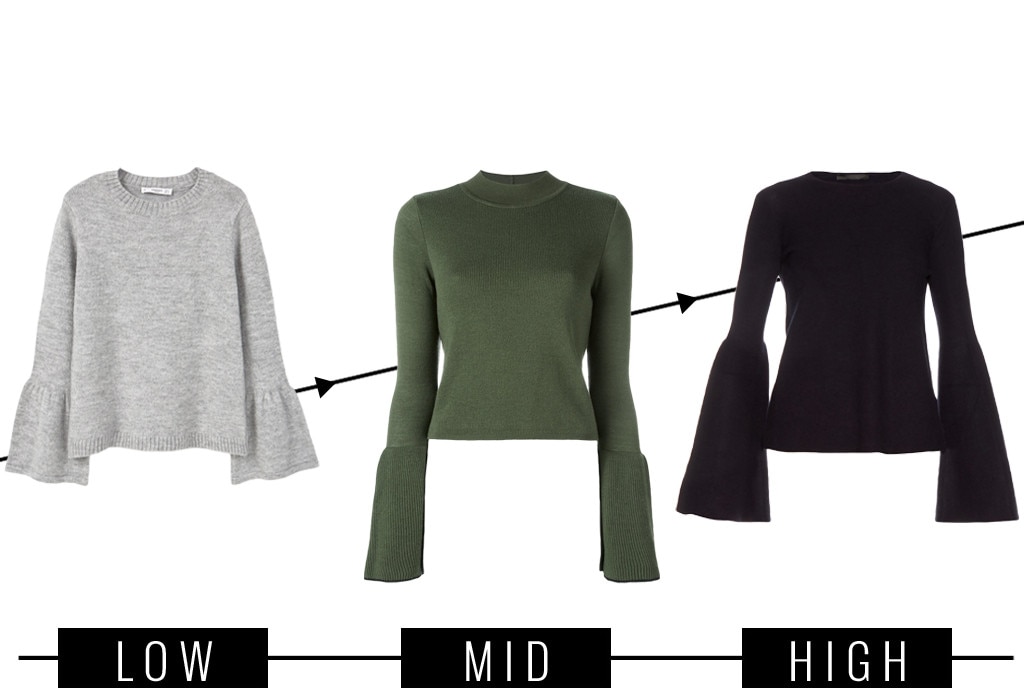 Wondering what to do with a sweater like this for more relaxed situations? Jeans are always your best bet (not to mention your most comfortable bet). Black leggings of the yoga or leather variety also work for achieving different looks—pair those with a cool pair of black sneakers and you've got one high-fashion weekend ensemble.
For dressier occasions, trousers like Victoria's are always a nice option thrown together with heels or try a mini skirt with tights!
You May Also Like