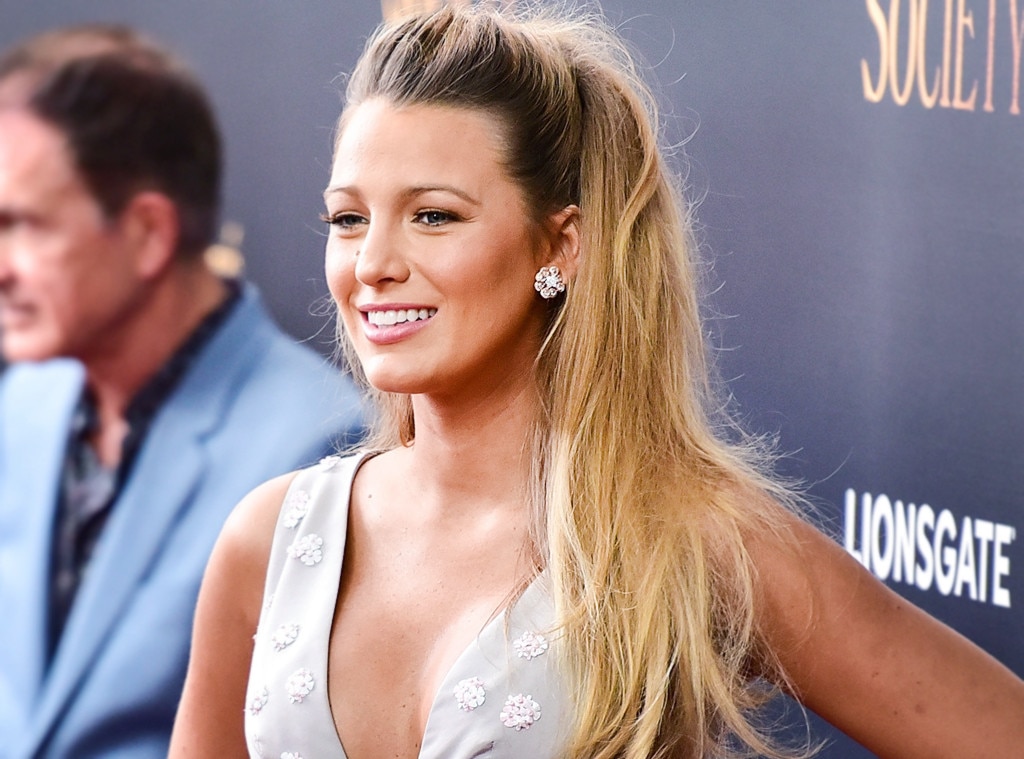 There's something about wearing your hair half-up that feels right, but to be honest: It doesn't always look exactly right.
Pull too much hair back and, all of a sudden, the sleek style has you looking like a kindergartener. Fasten locks too tightly and you risk looking bald from certain angles—not your best look. Editor's note: Any It girl (we're looking a you Blake Lively and Bella Hadid) knows that a successful hairstyle is one that takes a certain level of skill to master, but never appears that way: Just think undone and effortless.

So how do you give a typically juvenile style like the half-up ponytail the Hollywood treatment? "By zhooshing it up," according to celebrity hairstylist Suzie Kim.
To get it right, start with texturized hair—super clean, flat hair is not your friend. "The more volume the better with this style," emphasized the pro. If you need to give you roots an initial lift, flip your head over and spritz with a texturizing spray, like the one from Oribe, before you begin.

To make it feel modern, keep the style loose and don't pull all of the top section of your hair back. Instead, section your hair off at your temples, not as low as your ears. "If your hair is on the thinner/finer side, pull the top section back in a triangle shape to gather more strands," advised the expert. "Teasing also plays a big part in keeping this look messy yet modern," continued Suzie. As for a touch of holiday flair? A finishing spritz of shimmer, like Joico's Gold Dust, will bring the festive vibes.
For the specifics on how and where to tease and how to finish this look like a pro, watch the video below.