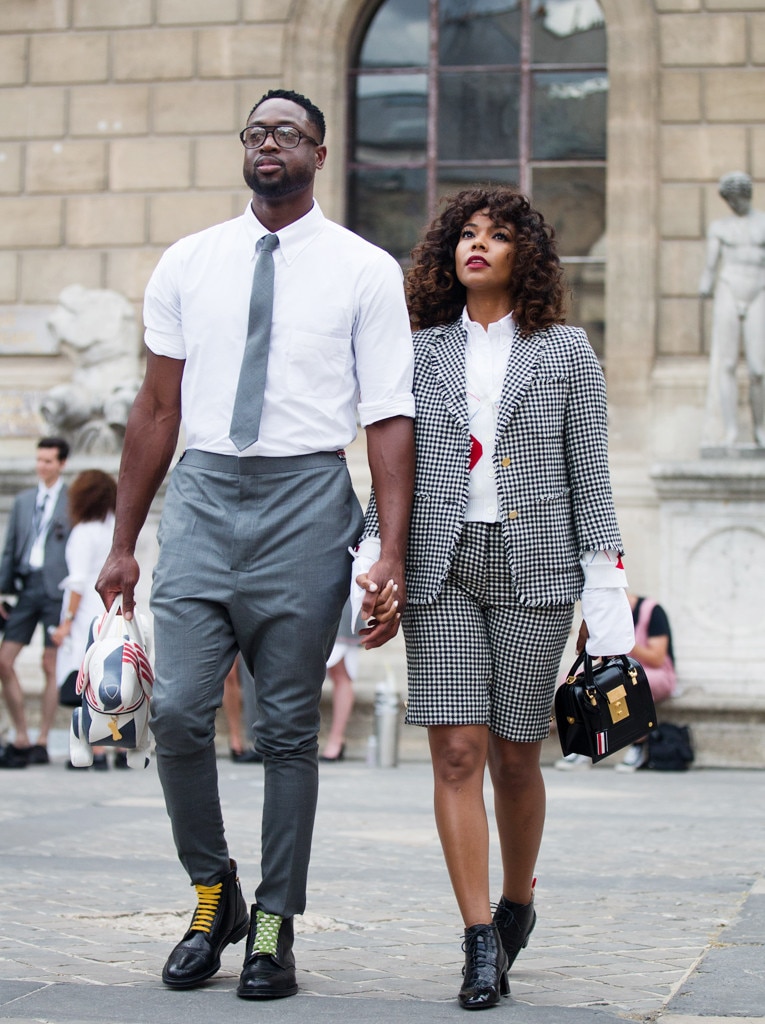 Look up #couplegoals in the dictionary and you'll find a picture of these two.
Gabrielle Union and hubs/Chicago Bulls guard Dwyane Wade stepped out for Men's Fashion Week in Paris, and, truly, the world went crazy. For many reasons, but mostly because they looked absolutely incredible.

With the help of Gabrielle's stylist, Thomas Christos, and Dwyane's stylist, Calyann Barnett, the pair crushed the street style game and there are six key lessons each and every one of us can learn from their sartorial wardrobes.
In coordinated Valentino, Rick Owens, Off-White and Balmain ensembles the #WadeWorldTour (their favorite hashtag) doesn't look like it's stopping any time soon.
So keep scrolling for their fashion tips (and don't forget to take notes).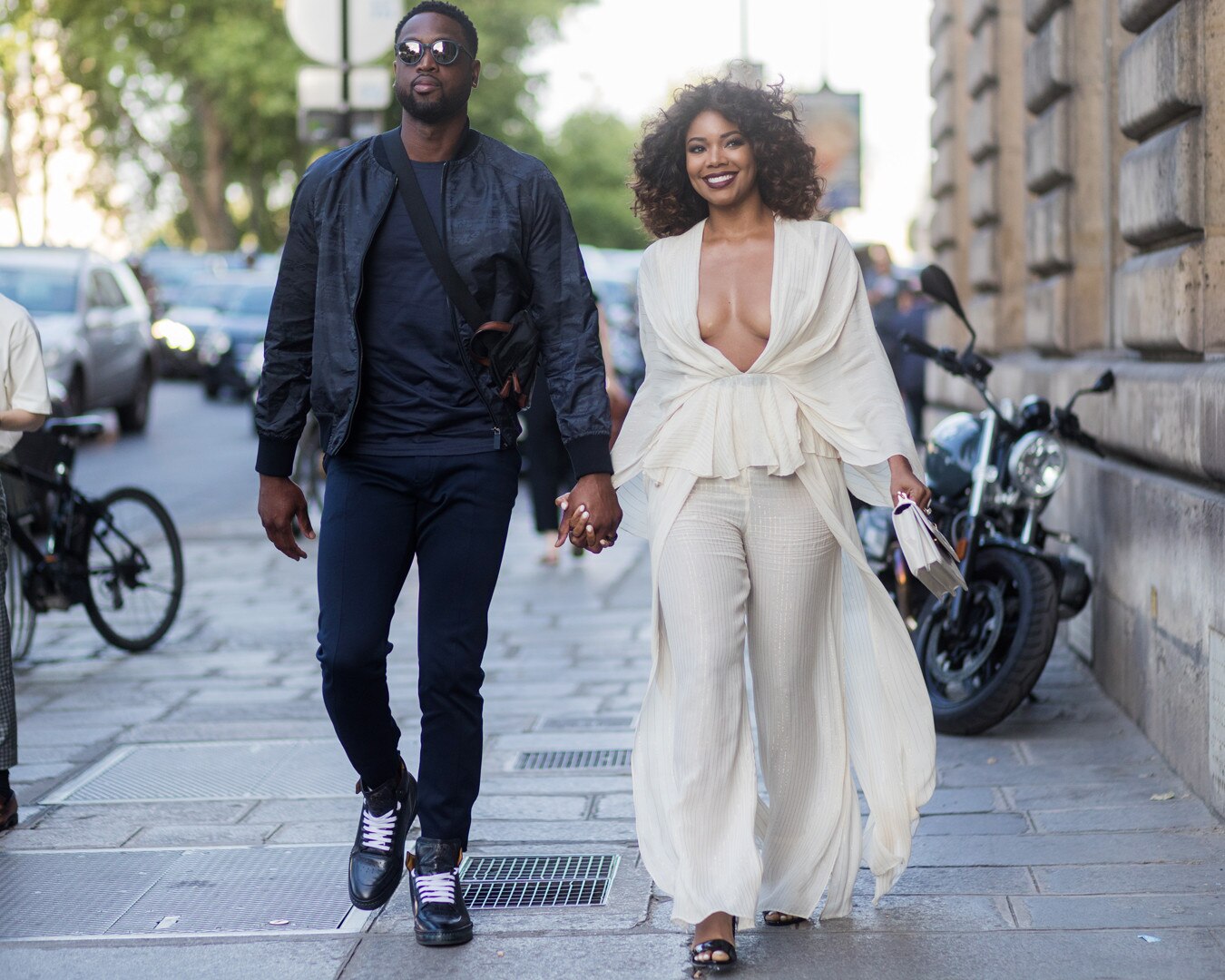 Christian Vierig/Getty Images
Always Keep the Balance
In this case, they're quite literally balancing each other out in offsetting all-black and all-white outfits. Dwyane is looking insanely cool and casual in his skinny jean and bomber jacket combo while Gabrielle's flowing and plunging ensemble takes the two to a more formal level. Again, it's all about balance.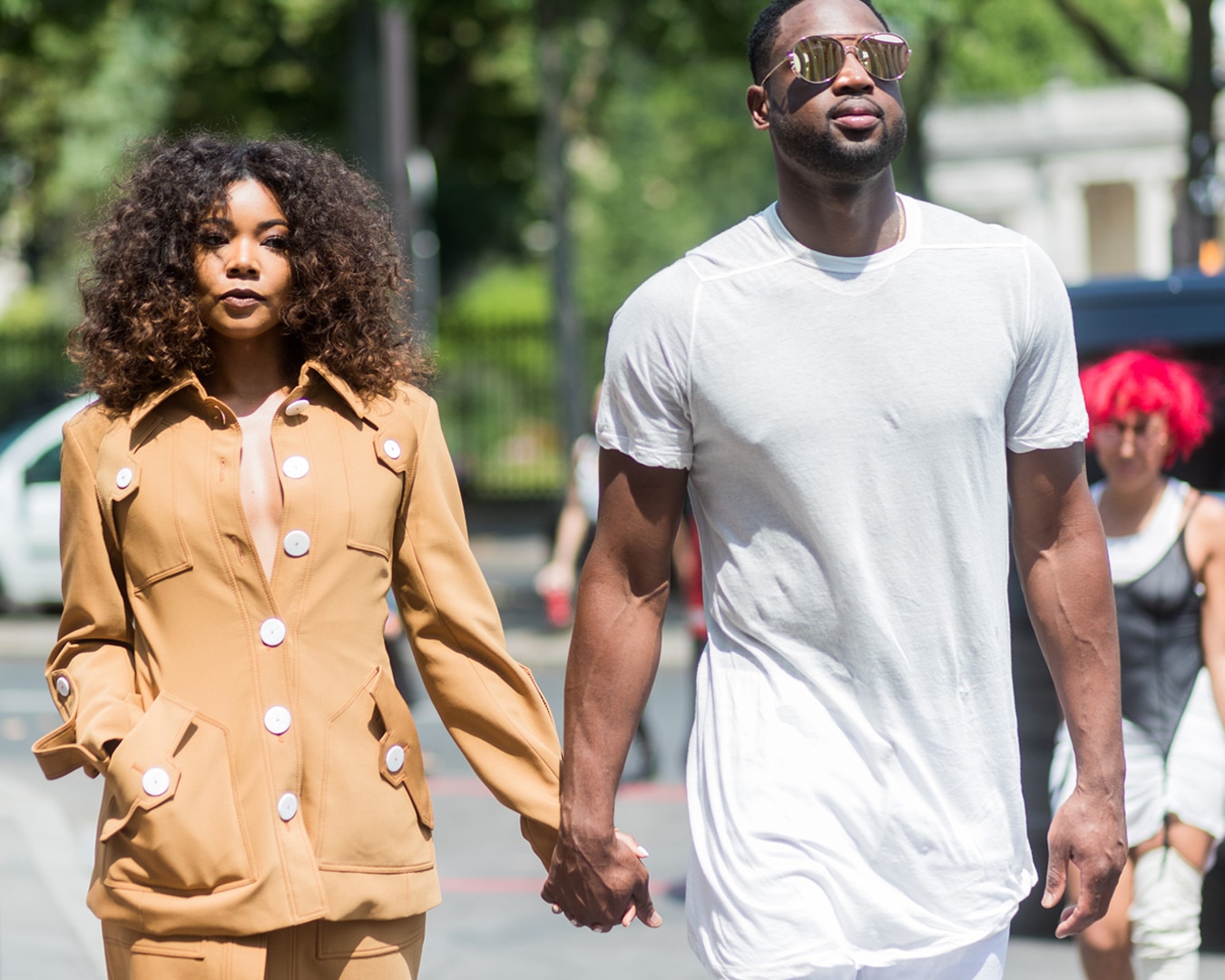 Christian Vierig/Getty Images
Role Reversal
When you're tired of the skirts and gowns, Gabrielle took a page from Dwyane's closet and threw on her best menswear-inspired Rick Owens suit dress. Then to keep all eyes on her, the basketball star (also in Rick Owens) rocked a white tee and pant.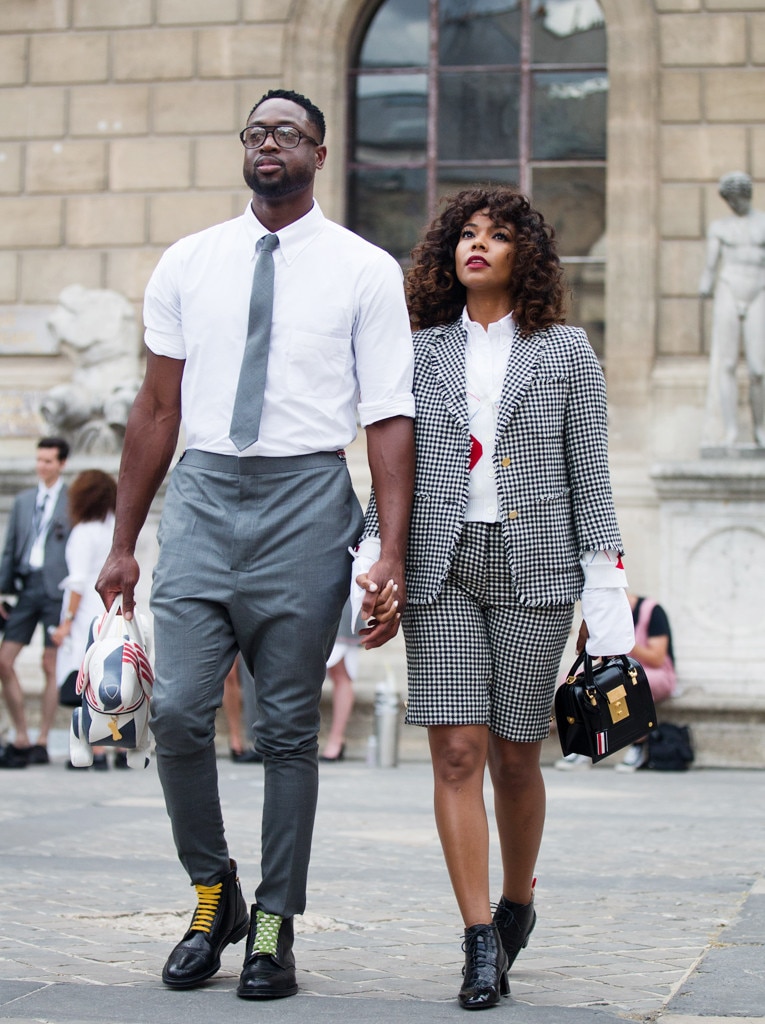 Melodie Jeng/Getty Images
The New Matchy-Matchy
When going for a cohesive look that screams #couplegoals, don't underestimate a good matchy-matchy Thom Browne moment. The real pro tip here is full-outfit-matching isn't what it used to be. If you and your significant other want to look this cool, it's about playing with patterns and silhouettes while keeping in the same colorway.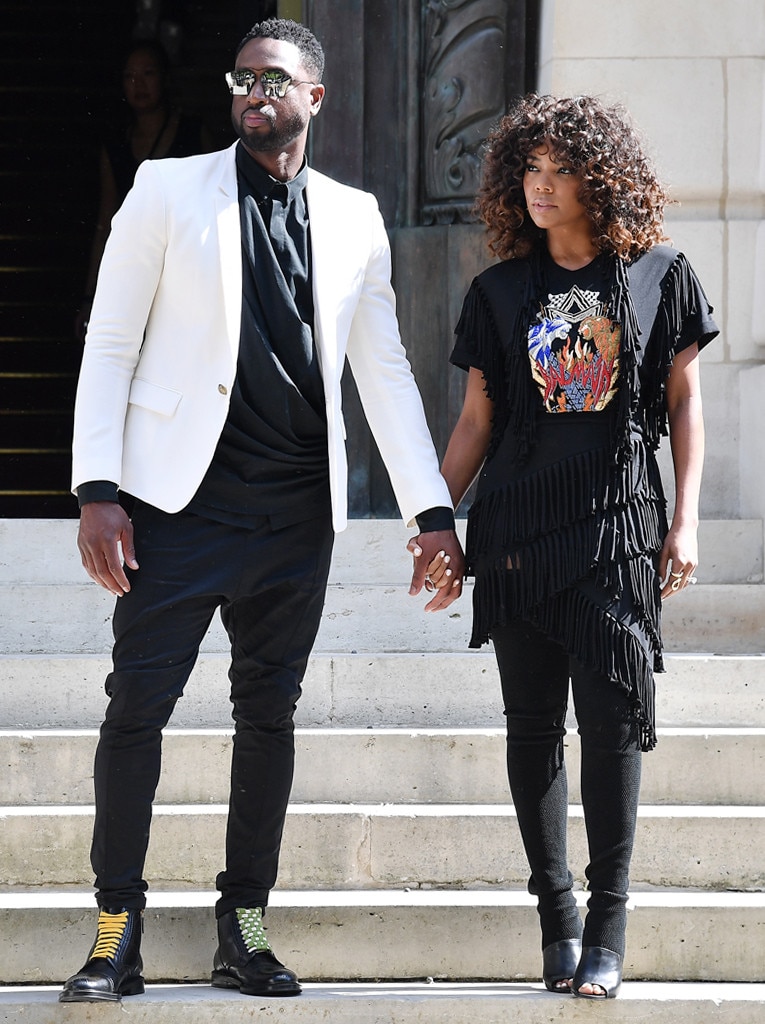 Jacopo Raule/GC Images
Expert High-Low Mixing
They're giving us a serious lesson in how to mix low-cost pieces in with your high-cost ones to give an overall more well-rounded look. (Both in Balmain, no big deal.) Dwyane's all-black outfit is just a casual shirt and pant, but once the white blazer was added to his look it's instantly more posh. Gabrielle's look from the waist down is incredibly high-fashion, but the added concert tee takes it down a notch to keep the whole moment from feeling over the top.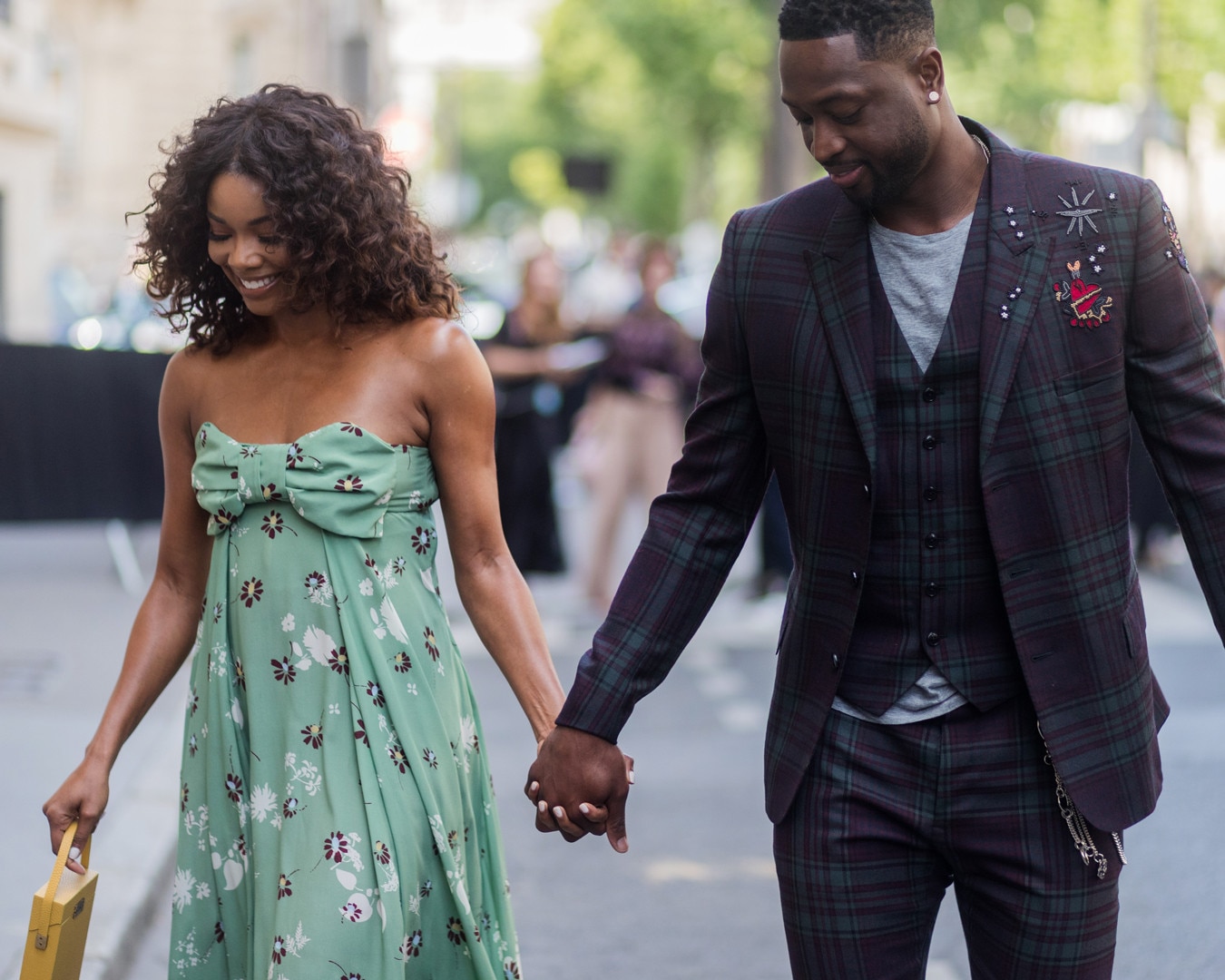 Christian Vierig/Getty Images
How to Do "Dressy" in the Daytime
How perfect do they look in these floral and plaid numbers? There really isn't any other way to look semi-formal in the daytime, so take notes from these two. Gabrielle's paired her strapless dress with a yellow bag, keeping the look from feeling too formal for the occasion (and ideal for snaps by street style photographers) while Dwyane's plaid three-piece suit's dressed with playful buttons and an untucked tee.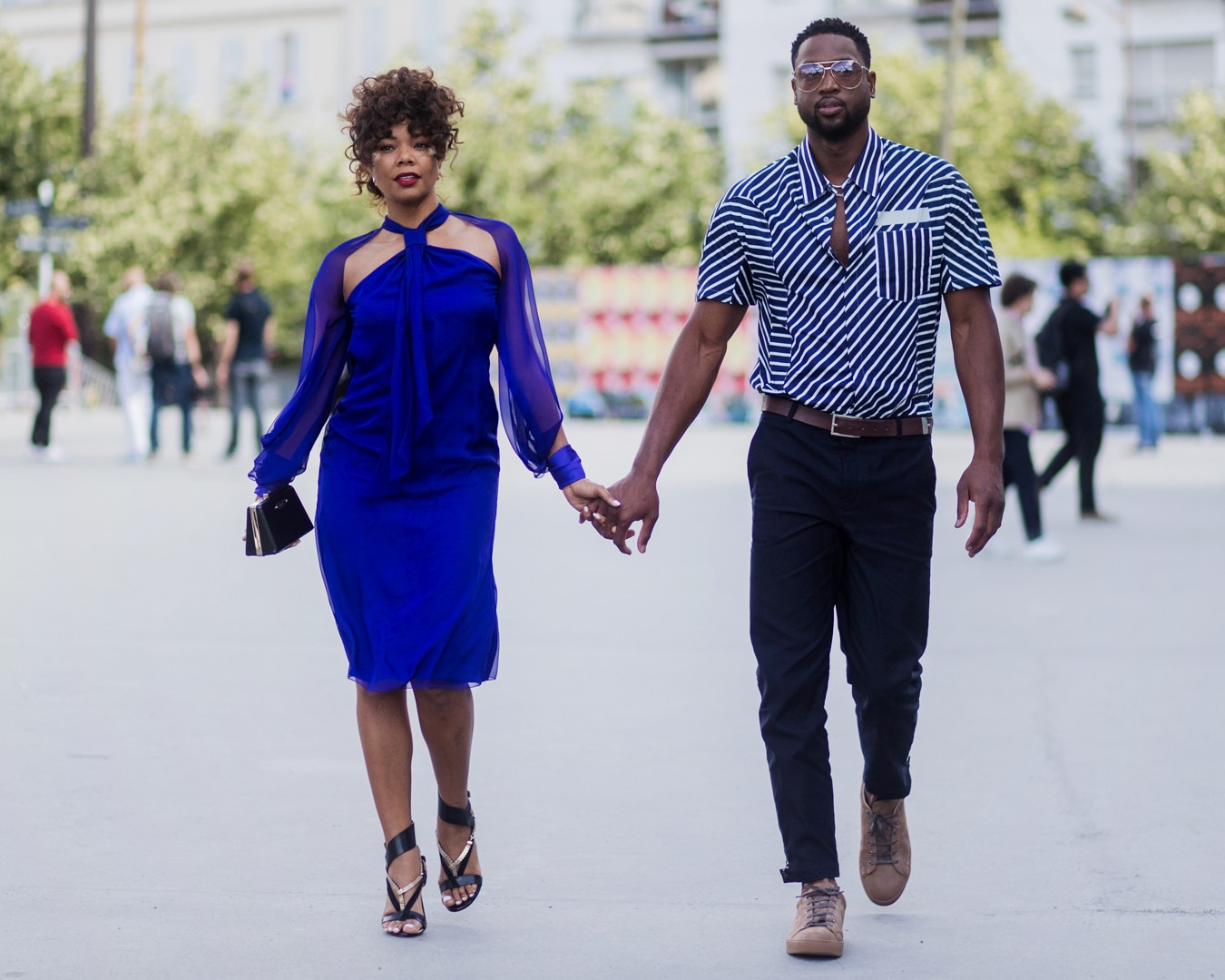 Christian Vierig/Getty Images
When All Else Fails, Add Print
In the case of a formal affair, as a woman, you most likely will feel the need to throw on a gorgeous dress and a favorite pair of heels. Your job is to find something you love and look good in. For the men, it can get a little stale rocking a simple black tux on every red carpet, so take Dwyane's advice and throw a print in the mix—ultimately adding interest to both your outfits.