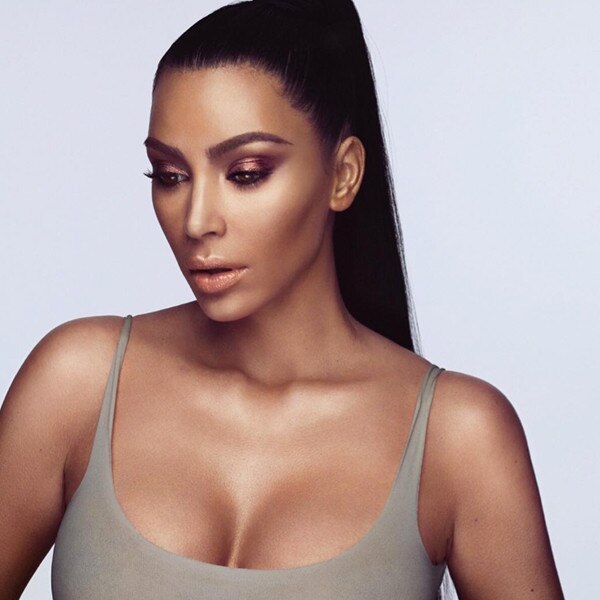 Kontour, come through!
Unless you've been on a media fast, you've surely learned that
Kim Kardashian
is coming out with a new beauty line to delight of her 101 million followers. It's highly-anticipated, but the announcement came of no surprise to anyone familiar with the reality star's impact on beauty (as well as her younger sister
Kylie Jenner
's). She has been at the forefront of the industry since she came on the scene, naming contouring as her claim to fame.
After 13 seasons of
Keeping Up With the Kardashians
, it's clear that the star is not afraid to change her look. Blonde hair, bold eyeliner, majestic eye shadows, dark lips—she's done it all. One thing, however, has remained the same: her contour. Her oval-shaped face with chiseled cheekbones has become a classic look, reserved for those with enough skill to blend at least three shades into their makeup seamlessly.
On June 21 at 9 a.m. PST, a KKW-inspired makeup look will be a lot easier with her namesake cremé contour kit, which comes with a dual-ended contour stick, a dual-ended highlight stick and sponge tool for blending. The shades come in light, medium, dark and deep dark and retails for $48.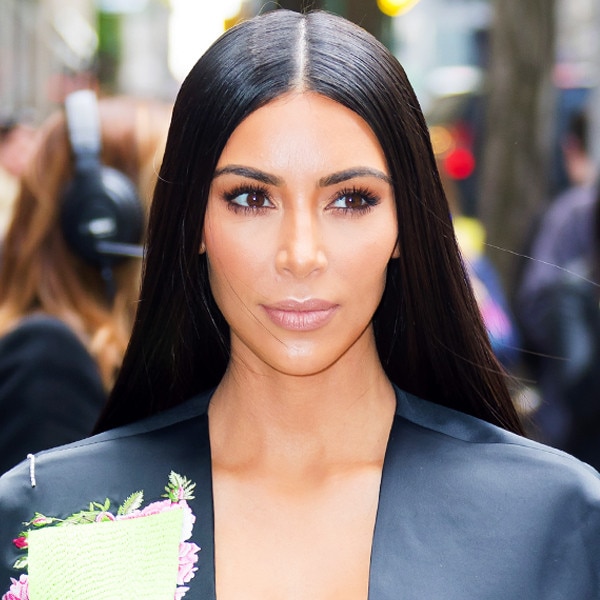 "I always like to look bronzy and glowy. I hate looking pale. So, if I could choose one product to be on a deserted island with, it would definitely be contour," she
said
as
Mario Dedivanovic
demonstrated how to use the new kit.
With less than 24 hours until the launch, it's about time that we looked back at all the times the social media mogul killed the contour game. Take notes, folks!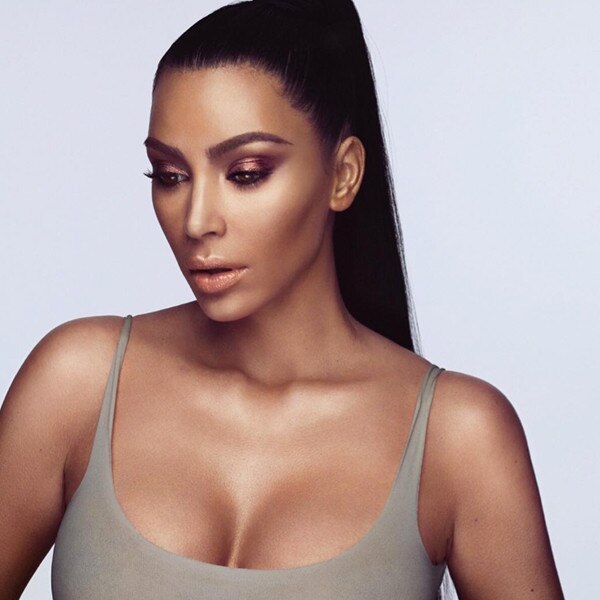 Instagram
June 2017
"I've always stayed true to contour. I'd say that for the past six months, I haven't been wearing much makeup, but I try to have a little bit of a bronzy look that's really beautiful and really creamy-looking," Kim K told NYTimes. "That's why the sticks are cream. There's no setting powder. But you can make it a heavier contour by adding a setting powder on top of the cream contour."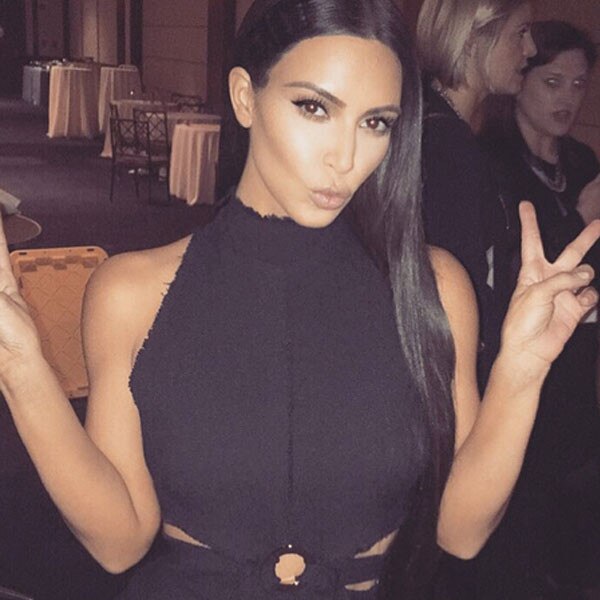 Instagram
September 2016
In September 2016, Kim K was under the spotlight with rumors of a nose job. Her response: It's all the contour.
"People think I've had my nose done. I haven't," she told Wonderland. "It does look smaller. Maybe it's the contour I use."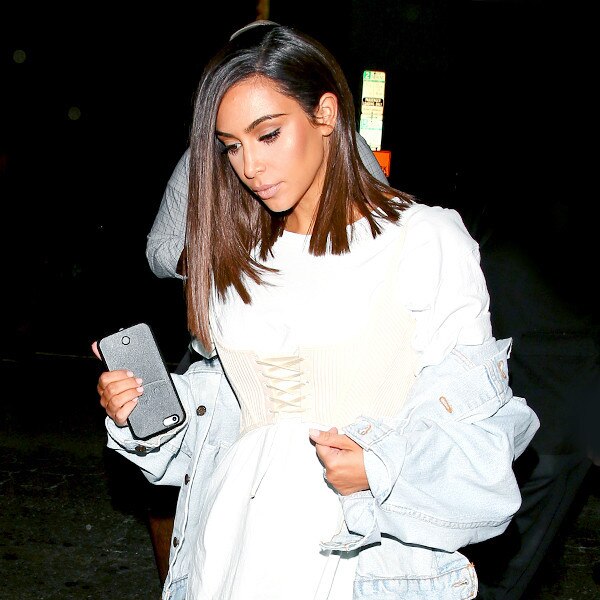 Maciel \/ AKM-GSI
August 2016
After launching two LuMee cases in August 2016, the entrepreneur told E! News, "I talked about how I was "over" contour a while ago, for an interview with
Vogue
in the UK, and I think that's because I was into it a little bit less in that moment. But I'm back into contour and think when you've done it really well it definitely helps your selfie. Once you put the light on, it just shows off your features so well."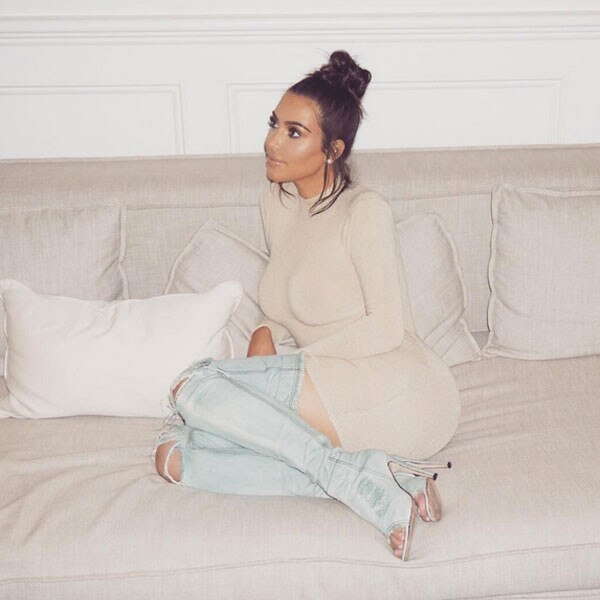 Instagram
July 2016
This isn't Kim K's first time launching a contour kit. In July 2016, the Kardashian sisters collaborated with Haven Beauty on a makeup line that reflected their perspective of beauty. Erin Dwyer, the senior vice president of global e-commerce and social for Haven Beauty
told
WWD, "The contour kit, liquid foundation and bullet lipstick were key components that were not in the line before that reflect where the Kardashian family is and where makeup is today."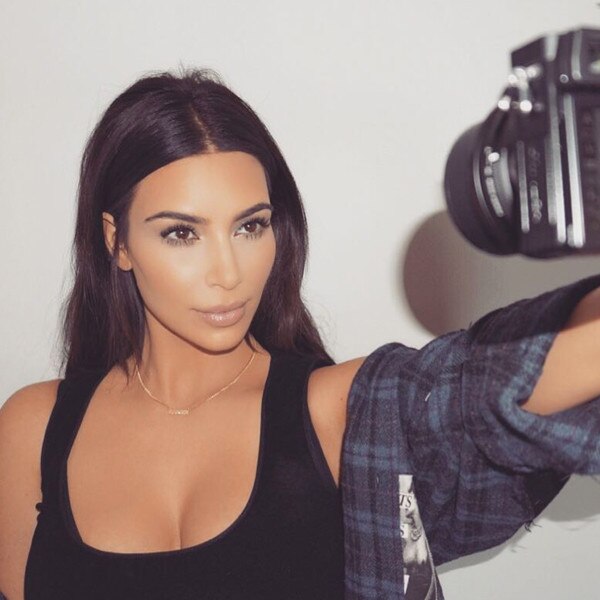 Instagram
April 2016
"Sculpting is always a part of my routine with Kim; it helps to define features, it's a diet for the face. Kim does not need it every day, but when you are being photographed as much as she is, it really helps," Mario, Kim's trusted makeup artist,
revealed
to Hello! Magazine last year. "It's great in selfies and who doesn't want high and more-defined cheekbones, a slimmer face and a more defined jaw?"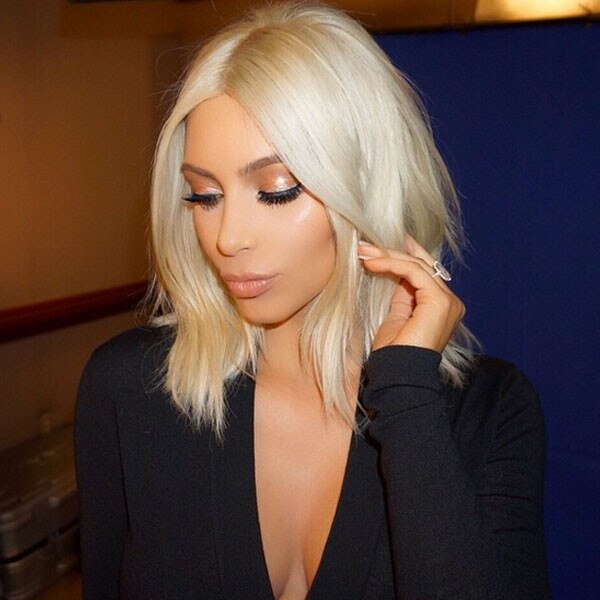 Instagram
March 2016
When any beauty writer meets a Kadashian-loved makeup artist, you just have to ask about contour. Joyce Bellini's
tip
: "I always use products that are one or two shades darker than the skin tone. I layer the product to build the shade rather than it being so literal to begin with. You need to build to chisel."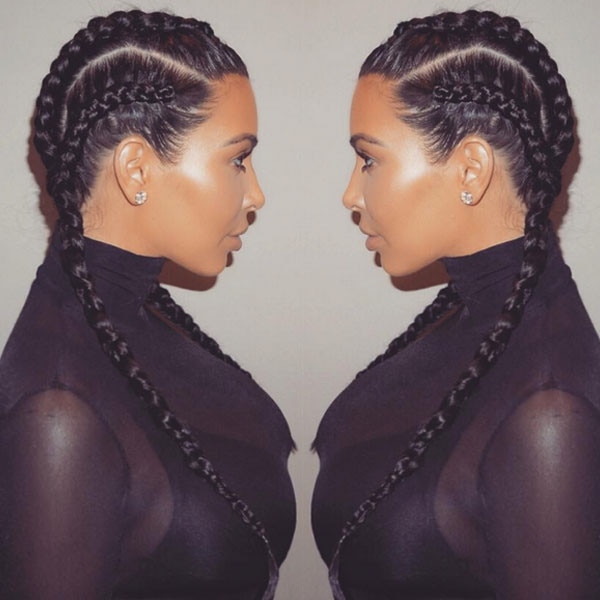 Instagram
February 2016
Like mother, like daughter, right? Back in February 2016,
Mario Dedivanovic
posted
an Instagram of two-year-old North attempting her mother's classic look. He captioned the photo, "When #North steals your contour palette."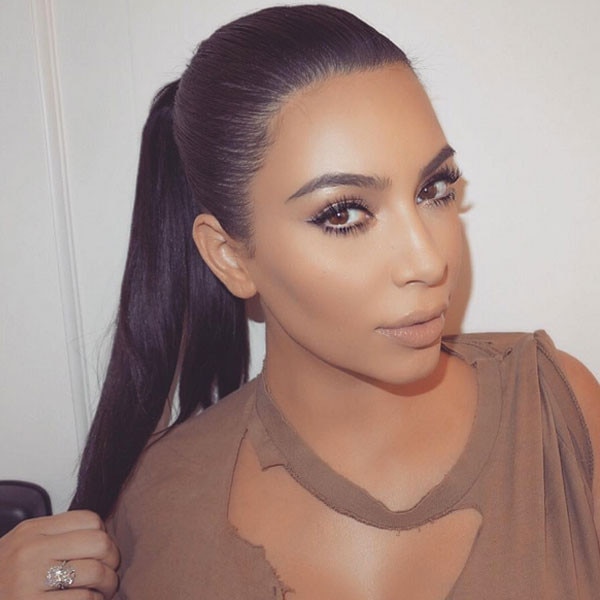 Instagram
November 2015
In November 2015, the beauty star revealed her tips for contouring in a video on her website. "Using a damp Beautyblender, apply a highlighting concealer under your eyes in a V shape to make your cheekbones pop" was just one of the hacks she shared.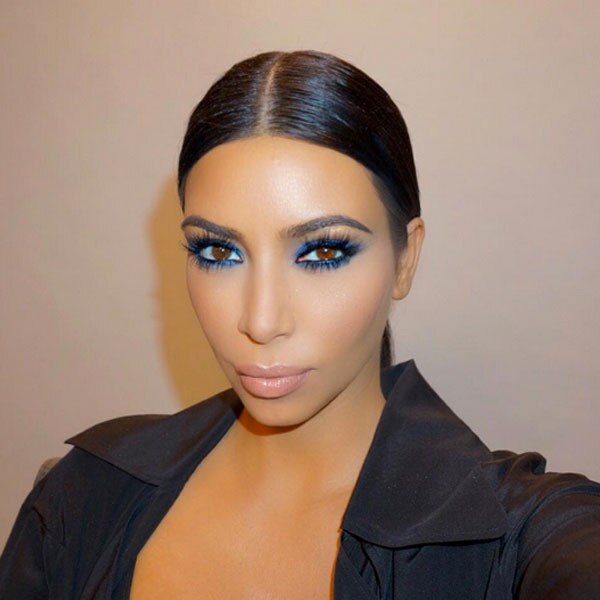 Instagram
August 2015
With an audience awaiting the secrets to her signature look, the reality TV star released a makeup tutorial with Mario Dedivanovic on her website called #TricksoftheTrade. "Shot an amazing make up tutorial today with none other than my boo thang make up King
@makeupbymario
for
KimKardashianWest.com
#Contour #Lips #BlueSmokeyEye #DarkLip," she
told
her Instagram followers.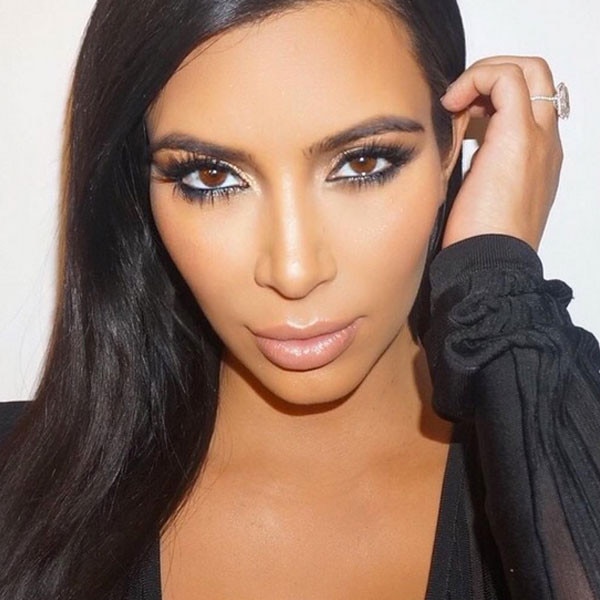 Instagram
July 2015
By July 2015, Mario Devivanovic had spent eight years working with Kim. During a makeup
tutorial
, he explained a faster way to get the look.
"The much easier and quicker way to do contour is using powders," he revealed. The beauty goes to explain contouring as a "diet for the face," due to its ability to lift, thin and shorten the forehead.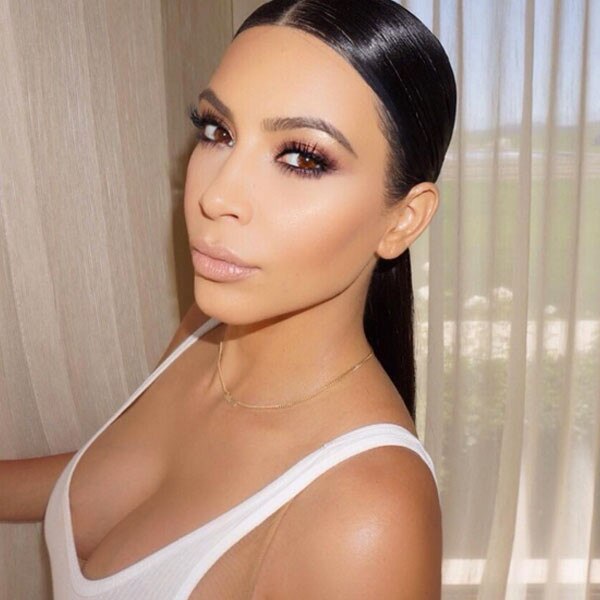 Instagram
July 2015
"You start off with [what] your skin tone is. Then you define, contour, enhance, and highlight. The contour would be a shade or two darker than your natural skin tone. The highlight shade would be a shade or two lighter [not an actual highlighter or luminizer] so you're creating that depth in the space," said Rob Scheppy
revealed
to The Cut back in 2015. The makeup artist has worked with Kim K quite a bit and knows how to contour. "It's the art of the blending it together so it graduates — or has an ombré effect, where it goes from light to dark but looks seamless."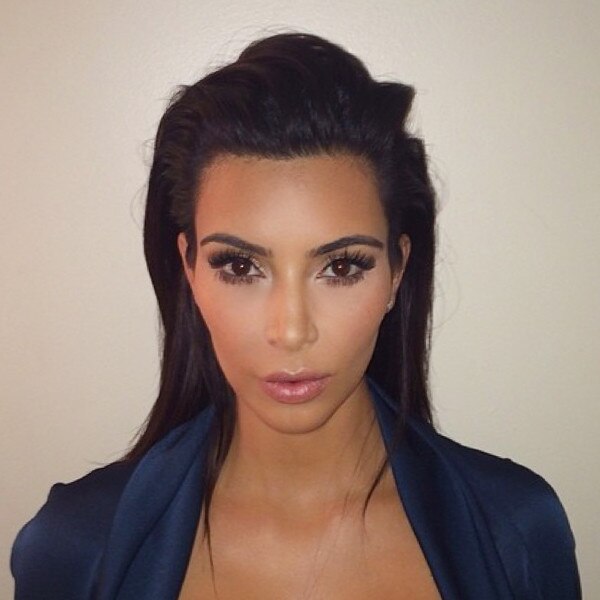 Instagram
August 2014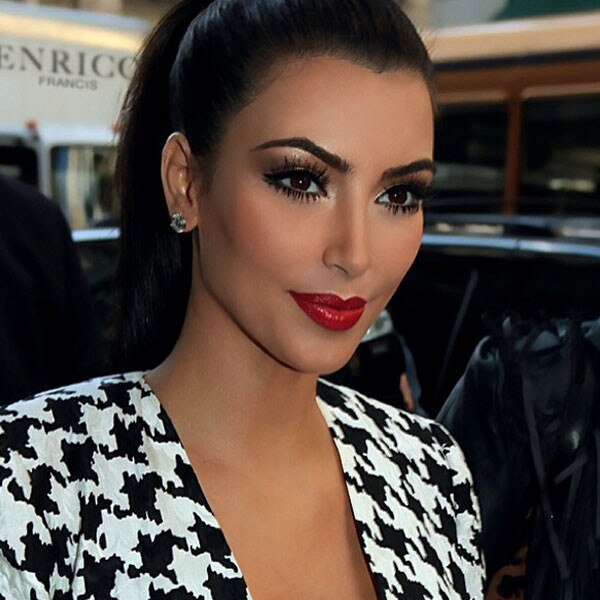 Instagram
January 2013
It's clear that Kim K's contour technique has evolved. In 2013, she
told
Hello!, "I put on all my foundation first," she said. "I powder my face, then I put on concealer, and blend it with a pink egg-like sponge. Then I contour all here—think of a three. I go cheekbones, under chin, then the top."
If there's anyone in the world that should have a contour kit, it's Kim K.