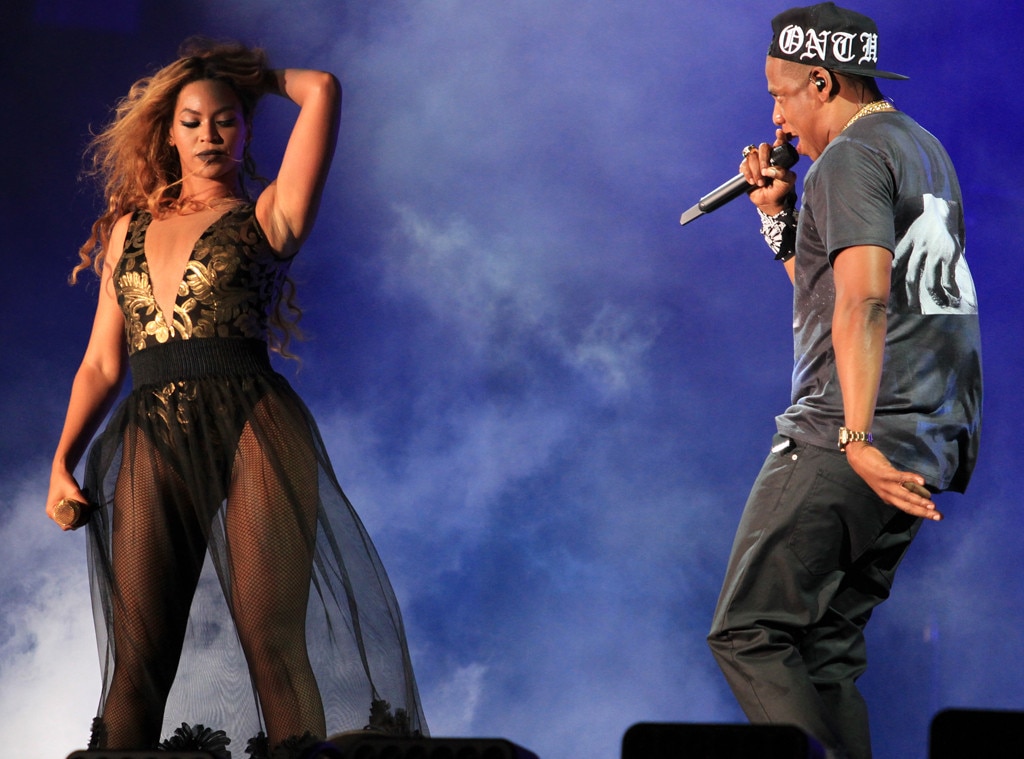 It's been widely acknowledged in many corners that this is Beyoncé's world and we're just living in it.
For at least the past three years, that fact has been truer for no one than it has been for Jay-Z.

Without his wife of nine years and overall partner since 2002, sure, he's still one of the most successful, critically acclaimed rappers of all time and a savvy businessman whose empire has expanded to include at any given time a record company, clothing, restaurants, liquor, the Brooklyn Nets and, most recently, the streaming service Tidal.
An enviable life, indeed, one that in most cases would be enough for him to be deservedly known for the rest of his life as a pioneering talent and beacon of by-the-boot-straps prosperity. There, epitaph written.
But thanks to Beyoncé, we know that 47-year-old Shawn Carter is also just a guy, one who was subjected to the most average of human temptation and utterly failed the test. A regular man who proved he was no better than any unfaithful husband, billion-dollar business acumen notwithstanding.
So isn't it refreshing that on 4:44, Jay-Z's 13th solo studio album, he admits that?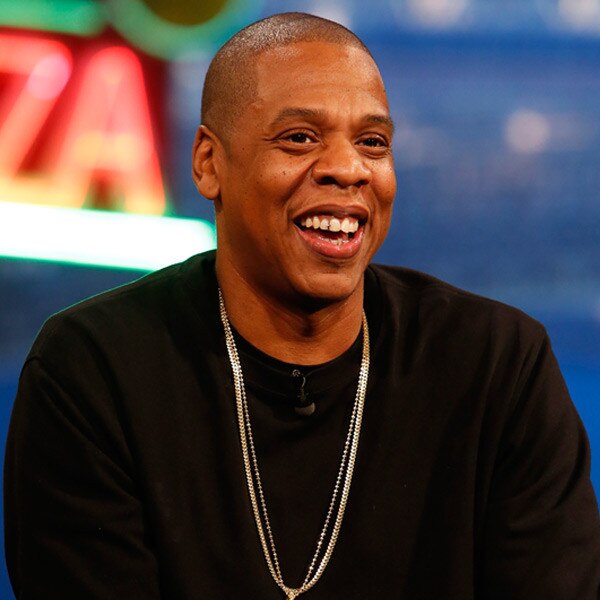 The narrative bookend to 2016's Lemonade, Beyoncé's culture-impacting bombshell of an album, 4:44 arrived last night and was immediately torn open and gutted for parts.
In some Bey-centric circles it'll be considered mainly the long-awaited "response to Lemonade," the one that was first rumored to be in the works days after Lemonade's April 23, 2016, release. On the flip side, as a real conversation-starter it's the standout track "The Story of O.J." and its accompanying gut-punch of a video that deserves all the attention this fractured world has to offer.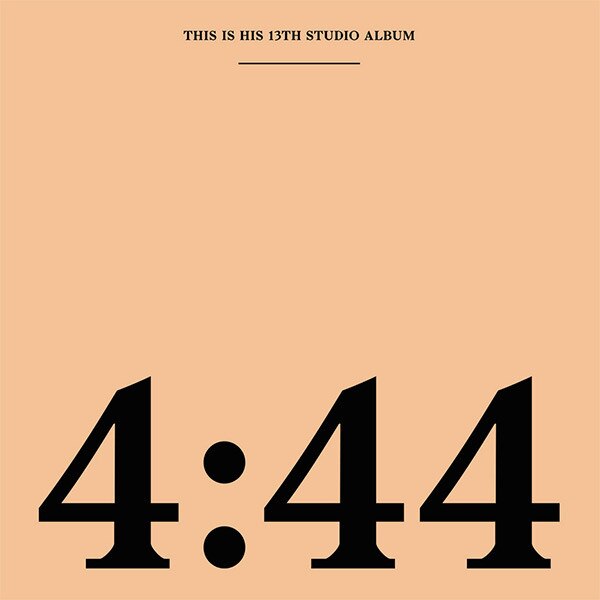 TIDAL
But there would not be the across-the-board hype that there was for 4:44 if Jay-Z hadn't been expected to answer for himself—as a husband, as a father and as a flawed human being—on it, and he didn't disappoint. And as Beyoncé ripped the veil off the lie that you can be too famous, too talented, too beautiful or too fierce to be hurt and end up suffering for another's sins, Jay Z has now shown that there's strength in admitting that you screwed up.
And in so doing, he offers up his own case for redemption, as well as takes the introspective, so-called sensitive or love-song hip-hop performed by the likes of Drake and the self-flagellating game heretofore mastered by Kanye West to a whole new level.
Jay-Z also took pains to remind us that neither Lemonade nor the elevator started anything. He started it, years ago.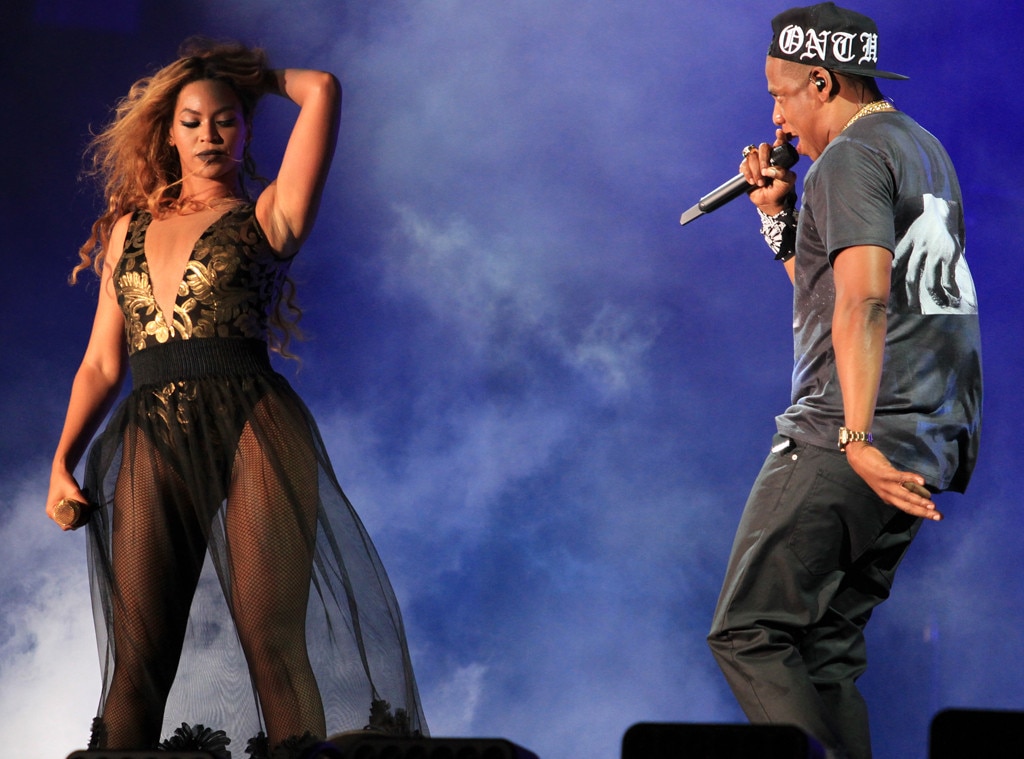 GoldenEye/Vantage News
"You egged Solange on / Knowin' all along /All you had to say you was wrong," Jay raps on 4:44's opening track, "Kill Jay Z," recalling how Bey's sister started swinging away at him while the three of them were in a NYC hotel elevator together after the 2014 Met Gala that May. "You almost went Eric Benét / Let the baddest girl in the world get away / N---a, never go Eric Benét.
"I don't even know what you woulda done / in the Future, other n---as playin' football with your son / You would've lost it / 13 bottles of Ace of Spade, what it did to Boston."
Eric Benét has admitted to cheating on then-wife Halle Berry, and Future's ex-fiancée Ciara is now married to Seattle Seahawks quarterback Russell Wilson, now Future Jr.'s stepdad. Also, Jay owns a piece of the company that makes Ace of Spade champagne—famously chugged by the Boston Bruins' Stanley Cup-winning team in 2011 and the recipient of multiple mentions on the album—and the 13 is seemingly a reference to this being his 13th album.
But such is the creative joy inherent in making rhymes, even gut-wrenching ones. More artful that than your average apology, isn't it?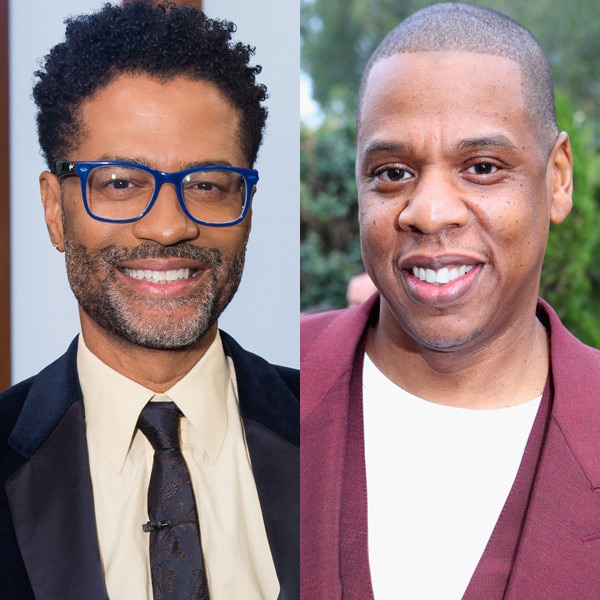 Bey's self-titled 2013 album painted a most attractive picture of her marriage, "Drunk in Love" pointing out just how hot a couple she and Jay still were after, at the time, 12 years together and the birth of their daughter, Blue Ivy Carter. Fresh off their lucrative On the Run Tour, they were sitting comfortable on top of the world in 2014.
So Solange going after her brother-in-law just a few months after Jay and Bey opened the Grammys like royalty was the family squabble that launched a thousand theories (despite the family itself quickly putting a lid on it with a joint statement professing their support of each other). For a couple that till then did their laundry in utmost privacy, the grainy glimpse at a filthy laundry room was a real eye opener.
It's on 4:44's title track that Jay-Z really launches into confessional mode, expressly responding to some of Bey's Lemonade laments and admitting that he almost let "this ratchet s--t" blow up what was meant to be a love for the ages.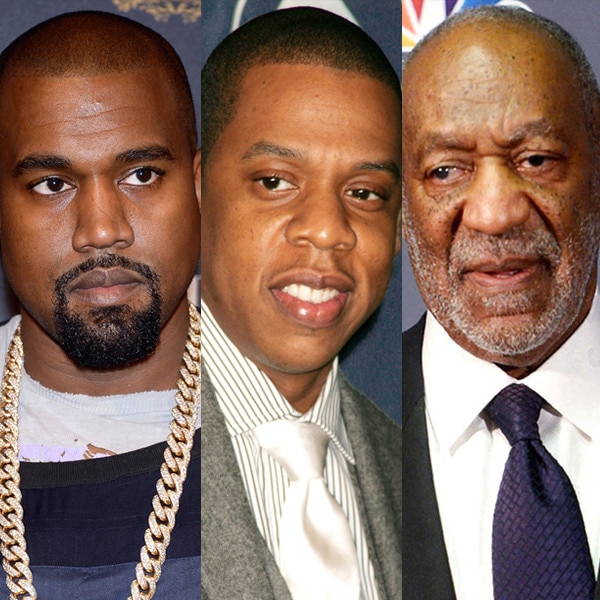 The song opens to the strains of gospel artist Kim Burrell: "Do I find it so hard / When I know in my heart / I'm letting you down every day / Letting you down every day / Why do I keep running away?"
"Look, I apologize, often womanize / Took for my child to be born / See through a woman's eyes / Took for these natural twins to believe in miracles / Took me too long for this song," he raps on "4:44"—for which he claims inspiration struck at exactly 4:44 a.m., the number 4 holding just as much sway over Jay as it does his wife.
"I don't deserve you, I harass you out in Paris / Please come back to Rome / You make it home / We talked for hours when you were on tour / Please pick up the phone, pick up the phone."
On Lemonade's "Sorry," Bey sang, "He trying to roll me up, I ain't picking up / Now you want to say you're sorry / Now you want to call me crying / Now you gotta see me wilding."
Though it sounds as though she had the right idea in not picking up the phone.
"4:44" continues: "Said 'don't embarrass me,' instead of 'be mine,' / that was my proposal for us to go steady / that was your 21st birthday, you mature faster than me / I wasn't ready, so I apologize."
Beyoncé turned 21 on Sept. 4, 2002.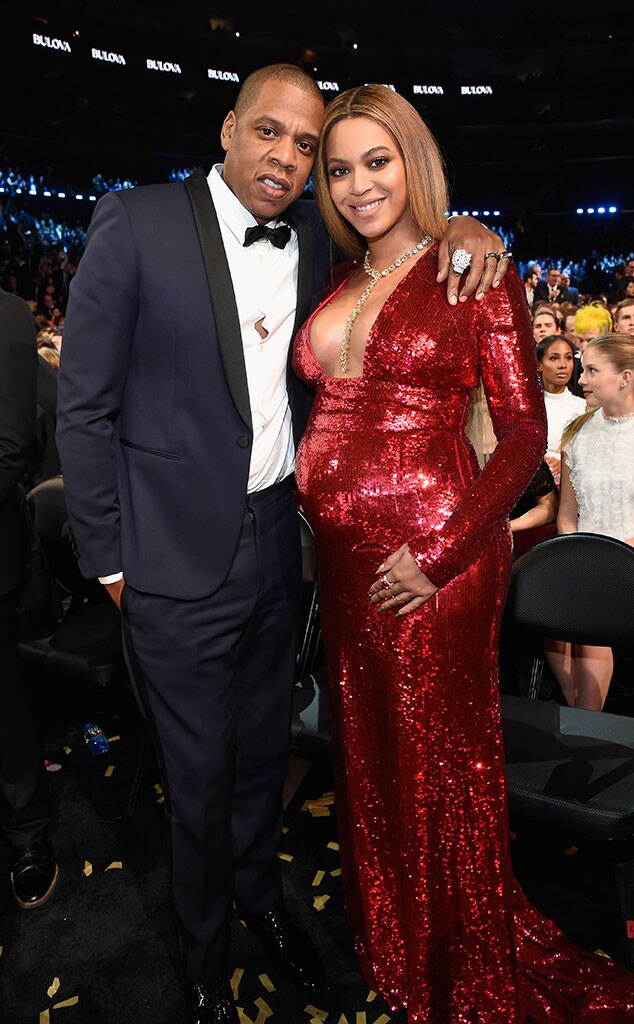 Kevin Mazur/Getty Images for NARAS
"I've seen the innocence leave your eyes / I still mourn this death, I apologize for all the stillborns / 'Cause I wasn't present, your body wouldn't accept it," he continues.
Beyoncé revealed in 2013 that she had suffered a miscarriage before getting pregnant with Blue Ivy, and Jay indicates he holds himself responsible—or at least was dealing with some serious guilt—for not being the kind of man his wife deserved to have by her side to welcome children into the world.
A verse later he goes on: "Like the men before me, I cut off my nose to spite my face / I never wanted another woman to know / Something about me that you didn't know," he continues. "I promised, I cried, I couldn't hold / I suck at love, I think I need a do-over / I will be emotionally available if I invited you over / I stew over 'what if you over my s--t?'
"And if my children knew, I don't even know what I would do / If they ain't look at me the same / I would probably die with all the shame / 'You did what with who?' / What good is a ménage à trois when you have a soulmate? / 'You risked that for Blue?' / If I wasn't a superhero in your face / My heart breaks for the day I had to explain my mistakes / And the mask goes away and Santa Claus is fake / And you go online and see / For Blue's tooth, the tooth fairy didn't pay."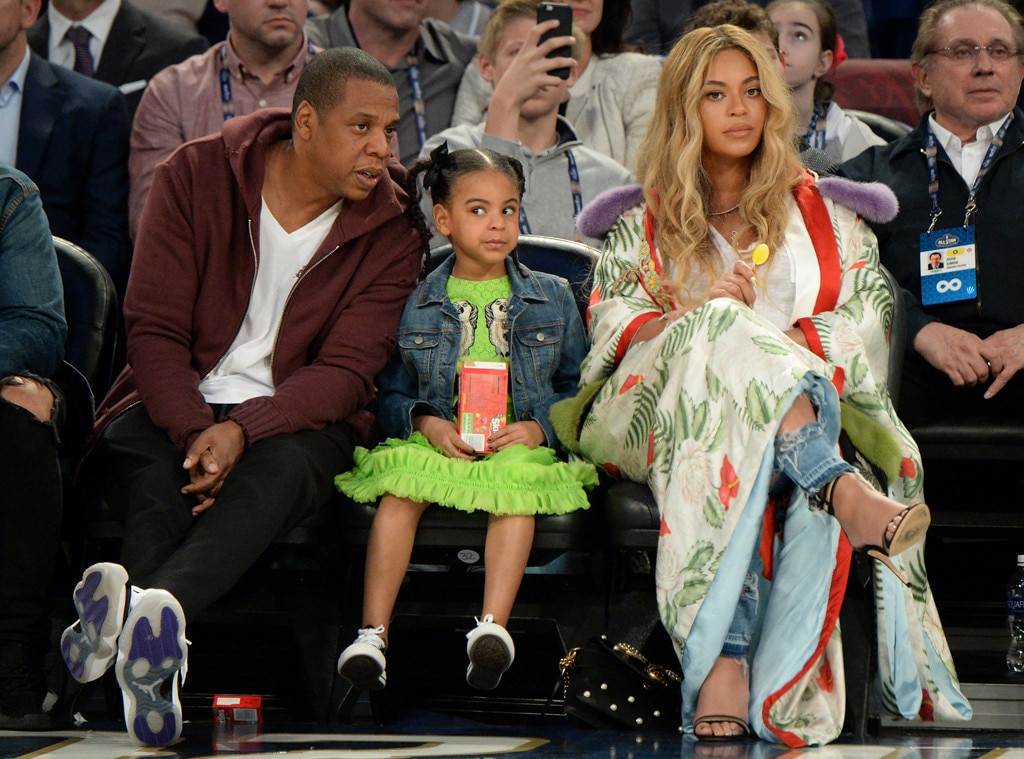 Kevin Mazur/Getty Images
The infamous "Becky with the good hair" gets her comeuppance in the next track, "Family Feud," when Jay dismisses her with: "Yeah, I'll f--k up a good thing if you let me / Let me alone, Becky / A man that don't take care his family can't be rich / I'll watch Godfather, I miss that whole s--t / My consciousness was Michael's common sense / I missed the karma and that came as a consequence / N---as bustin' off through the curtains 'cause she hurtin' / Kay losin' the babies 'cause their future's uncertain / Nobody wins when the family feuds / We all screwed 'cause we never had the tools."
Confessions of all kinds are peppered throughout the album, and it packs almost as much cultural significance as Bey's Lemonade (it isn't as sonically adventurous or as much of a genre-bender, musically, but the political statements are as topical as it gets). But 4:44 has been released into a news landscape that's drastically different than it was just over a year ago, in April 2016. Which, ironically, also makes 4:44 sound like a sweet, sweet distraction from the rest of the noise out there, even though it begs a deeper look at why some of the worst things about our society never seem to change.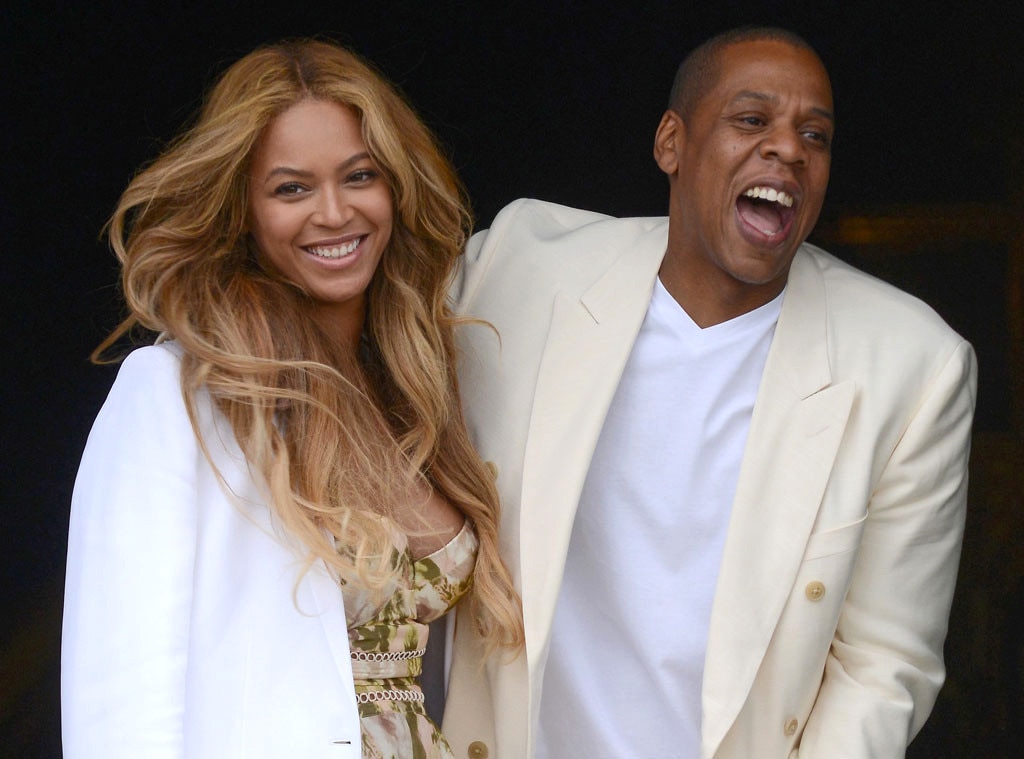 AKM-GSI
Perhaps one of the most significant things to occur, aside from Lemonade itself, in the aftermath of Jay Z and Solange's private-made-public blowout in 2014 was the incontrovertible melding together of Jay and Beyoncé.
From outwardly looking as if they had nowhere to go but away from each other, since that shocking night they've never put up a more unified front, never looked more devoted to each other and never looked more like a team. And they didn't just not split up—they doubled down on the importance of family and are now parents of three. Their bond didn't break. Somehow, the scar tissue made it stronger than ever.
Bey recounted that process in Lemonade. She didn't forgive overnight, but she embraced the truth of her feelings along the way. And the truth was, she wanted to stay married to Jay-Z.
Presuming these two seminal albums aren't merely the fruit of the most brilliant branding ploy in music history, the Carters have shoved aside their carefully constructed images and made room for real, raw life. (Still a more fabulous life than most, but almost familiar.)
And while it was momentous and exciting when Beyoncé did it, the fact that Jay-Z just did it too has practically created a new thematic genre in itself. Women are used to being the strong ones, the ones who are left to figure it all out and deal with the aftermath. Half the time they can only hope that the guy acknowledges he played a role.
But Bey and Jay were there for each other during the making of both albums. He knew that he deserved whatever was dished out on Lemonade and now, with 4:44, apologies have been made, responsibility has been taken and he has held himself accountable. There are always other people and forces at work that a man can blame for tripping him up, but at the end of the day he's the one who made his choices.
And so Jay-Z laid it all out there—for love, for his family, for the woman who really gave him everything.