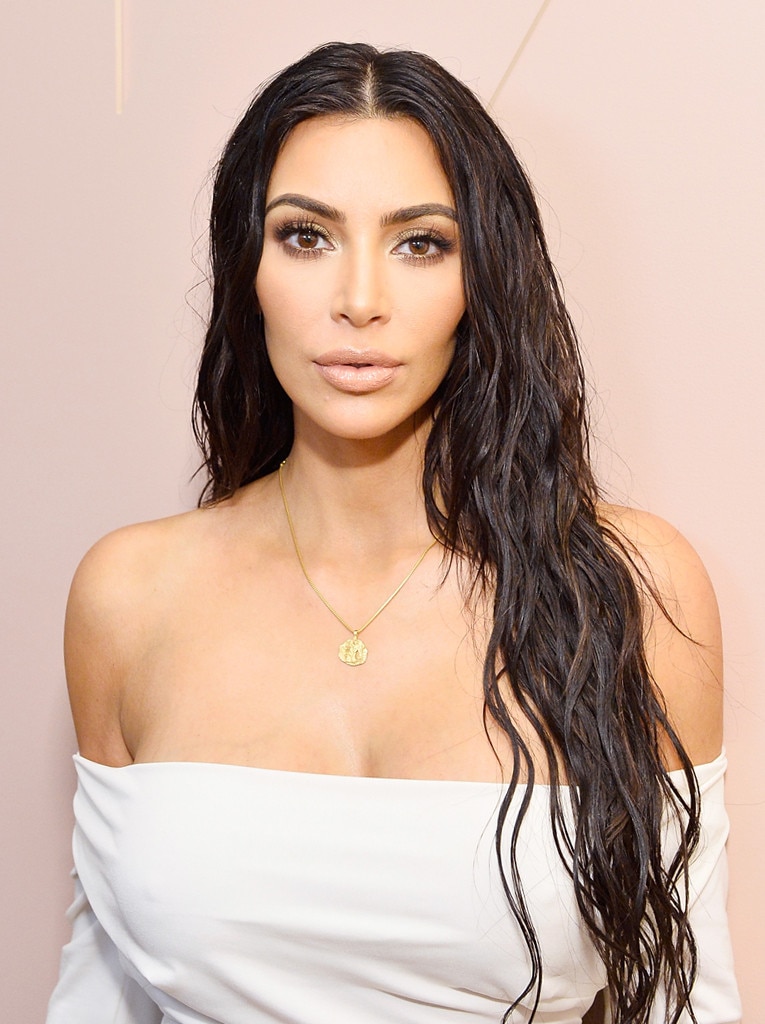 Yas, Kontour Kween!
Today at 9am PST, Kim Kardashian released her highly-anticipated namesake Crème Contour and Highlight Kits. And, let's just say that the kits, which come in four different shades (light, medium, dark and deep dark), were a hit. Retailing for $48 ($62.95 with taxes and shipping), the social media mogul literally watched her products sell out within in a matter of minutes. Medium, which the beauty maven wears on her paler days, was the first to go. Then, after about an hour, light vanished from warehouse shelves as well.

But, we saw this coming. In April, the star collaborated with younger sister Kylie Jenner on the KKW by Kylie Cosmetics créme lipsticks. With 30,000 units, the nude lip colors sold out in minutes, promising the reality stars and parent company Seed Beauty (parent company of ColourPop and manufacturer of Kim's new venture) approximately $13.5 million in sales.
Kim's solo beauty collection will mirror April's success with approximately $14 million in sales, if all goes well (and, it appears it has). But, don't worry, the sisters aren't competing, but rather hyper-focusing on their personal beauty obsessions.
"Kylie and I love collaborating on our lip kit together, but also makeup is both of our passion," Kim told E! News' Carissa Culiner. "A lot of my products, starting when we do our concealer, is going to have anti-aging components in it. So I'm definitely focusing on skin. We don't have many of the same products. We really aren't competing. I will say Kylie can do her makeup better than I can."
Stefanie Keenan/Getty Images
As her first attempt as an entrepreneur in the beauty industry (after a number of licensing deals), contour kits would seem to be the most appropriate. The icon has been obsessed with makeup's ability to sculpt since day one. An oval, chiseled face and wispy eyelashes are key components of the signature look that has helped to garner her fame and fortune. It's a part of her brand.
"I always like to look bronzy and glowy. I hate looking pale. So, if I could choose one product to be on a deserted island with, it would definitely be contour," she said during a recent contour tutorial with Mario Dedivanovic.
If this is just the beginning of Kim K's beauty entrepreneurship, we've got a lot to look forward to and she's got a lot more money to make.
Cheers to that!