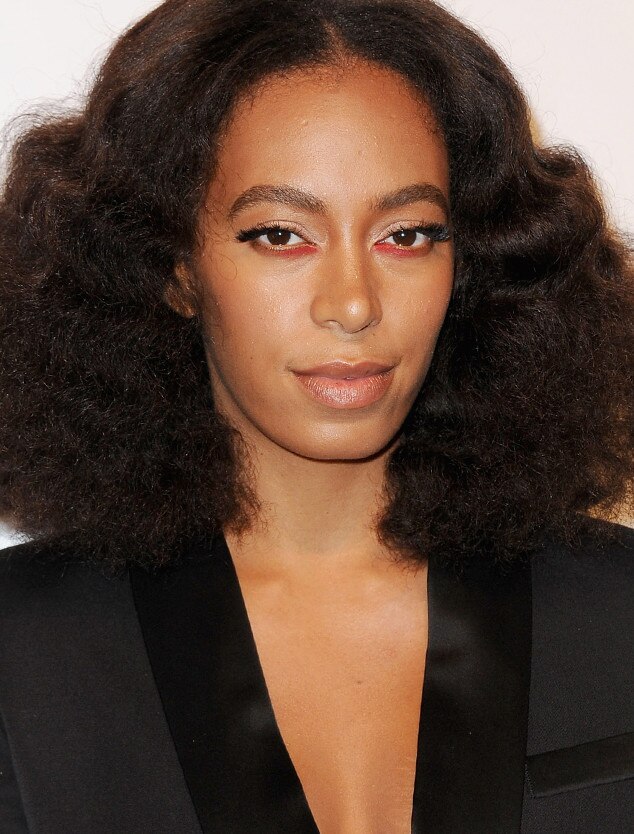 If you can't go a day without wearing eyeliner, you're not the only one.
But how many times do you switch up the color? If you're guilty of wearing the same old black or brown color (in the same way), it's about time you change it up. Not that there's anything wrong with your classic standby, it's just there are so many other options out there. And who doesn't like options?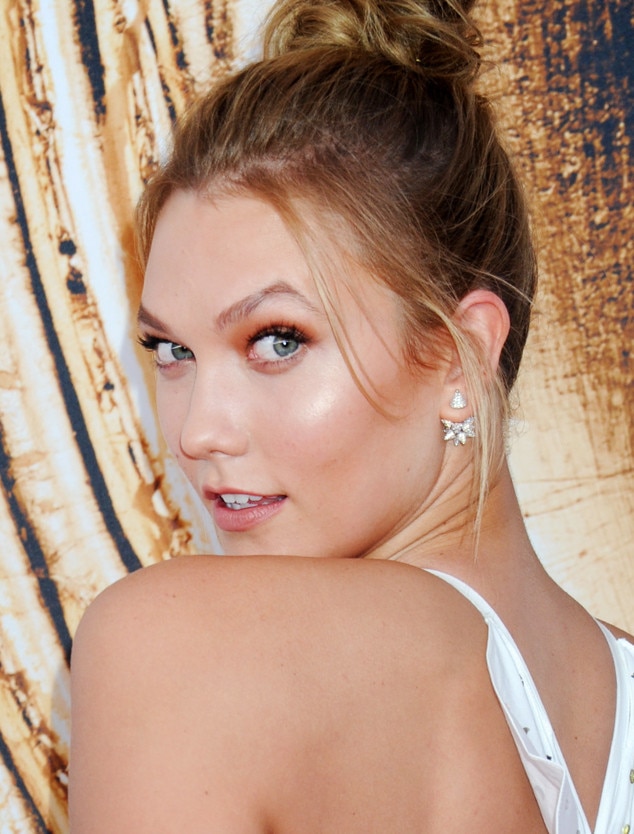 Think you can't rock white eyeliner like Karlie Kloss or an electric blue shade like Lily Collins? Think again. Celeb makeup artist Emily Oliver has three super-simple ways to try the trend at home.
This product has a very 1960s mod-era feel, so it can be intimidating to try in real life. But if you know where to place the product, like Karlie Kloss, the crisp shade can have an eye-opening effect. "I love white eyeliner along the bottom waterline because it opens the eyes up and adds a pop of brightness that looks fantastic in photos," noted the celeb makeup artist.
Pro tip: If you add white liner to the inside of your bottom waterline, double apply your mascara and be sure to curl your lashes! "Your eyes will pop extra and you'll look like a total bombshell in photos," she emphasized.
This one's an easy tip because it's the one product that will instantly accentuate your eyes and add a little something unexpected to your everyday style. "I love using electric blue eyeliner starting at the middle of the eyelid and working outward into a thicker cat eye, as seen on Lilly Collins," noted the pro. "Not only does this create a more almond-shaped eye, it also draws attention up and out, highlighting the high points of your face," she said.
Pro tip: When using blue eyeliner, make sure to start slow and gradually add thickness to the line until you create your desired look. "I try to keep it thinner toward the inside of the eye, and draw it up and out with more thickness toward the outside edge of the eye. Then I add a little thin wing at the end," she summed up.
Red liner can be risky, but if you do it right, it's a beauty risk worth taking. Just remember that this particular shade can be a statement in and of itself, so keep the rest of your look subtle. "The reason this look works so well on Solange Knowles is because it has focus, yet it's soft," said the pro. "Notice how the edges blend out softly, yet right under the lash line and toward the inner corners there's more of a focus and concentration of product."
Pro tip: If your eyes are closer set, apply the product thicker, starting in the middle of the bottom lash line, working inward and blending outward. For eyes further apart, concentrate on using more pigment toward the inner corners of the eye.
Only one question remains: What color will you try first?